Bryce Hall and Austin McBroom Placed a $1 Million Bet on Their Fight
Many tuned into the long-awaited TikTok vs. YouTuber fight, but just how much did Bryce Hall make from headlining the match against Austin McBroom?
The long-hyped fight between a series of YouTube and TikTok stars happened on June 12, and plenty of fans from both platforms tuned in to watch creators on both sides duke it out in the ring. After the highly publicized (and successful) fight between Logan Paul and KSI, more influencers have been looking to get into the ring to settle their differences with other creators.
Article continues below advertisement
While we're sure a lot of this beef is just for show, these fights have proven to be lucrative investments for all of the parties involved.
The YouTube vs. TikTok fight was headlined by Austin McBroom of the Ace Family and Bryce Hall (Addison Rae's ex-boyfriend). But how much did the TikTok star make boxing?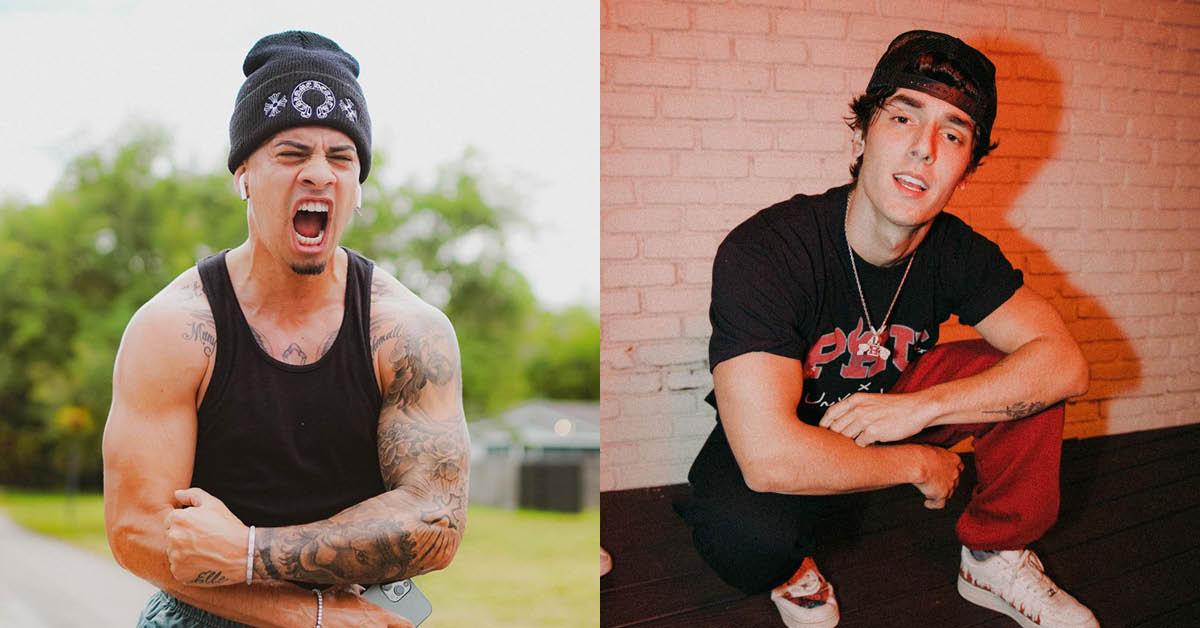 Article continues below advertisement
Bryce Hall signed a $5 million contract for the YouTube vs. TikTok boxing match.
Despite being almost knocked out by Austin in the final round of the fight, Bryce is still looking at a decently high payout from the match. According to Complex, the TikTok star signed a $5 million contract for the fight, as well as 4 percent of the revenue from the pay-per-view sales.
The price for the pay-per-view package started at $49.99 for access to the fight, with an exclusive package for $60.
At this time, the viewership numbers for the fight have yet to be released, so it's unclear how high of a payout Bryce received.
Before signing on for the fight, Austin allegedly said that he would take a lower contract price for the fight if it meant the fight would happen.
"I told the team, I said look, I'll agree, for Bryce Hall to fight me, I'll agree to make less money than him," he reportedly said.
Complex reported Austin also received a $5 million contract for the match.
Article continues below advertisement
There was an extra $1 million bet between Austin and Bryce.
In an effort to make the fight more interesting, Bryce and Austin made a bet with each other about who would win. If one creator knocked the other out during the fight, the winning party would receive an extra $1 million from the opposers pocket.
If you haven't already seen the clips circulating online, it was pretty clear that the pair were close to a total knockout.
Article continues below advertisement
Austin had originally guaranteed his fans a knockout within the first two rounds, it actually wasn't until the third round that the fight was finally called with Austin as the winner.
After scoring a couple of good punches (which Bryce needed a minute to recover from), Austin landed one more before the referee intervened, calling the fight in Austin's favor. It's unclear if the $1 million payout will still happen considering the match was technically called before a knockout occurred.
Despite losing, Bryce made a post congratulating his competitor, suggesting their ongoing feud was finally put to rest.
"Great fight [Austin], you impressed many along with myself with your skill set!" he wrote. "I'm going back to my YouTube / TikTok s--t and I'm looking forward to taking a few shots with you tonight."