How to Beat the Rancor in 'Jedi: Survivor' — Best Tips for Beginners
The Rancor in Jedi: Survivor may be slow, but it's a ferocious attacker with nasty combos and unblockables. If you're struggling, here are some tips to kill it.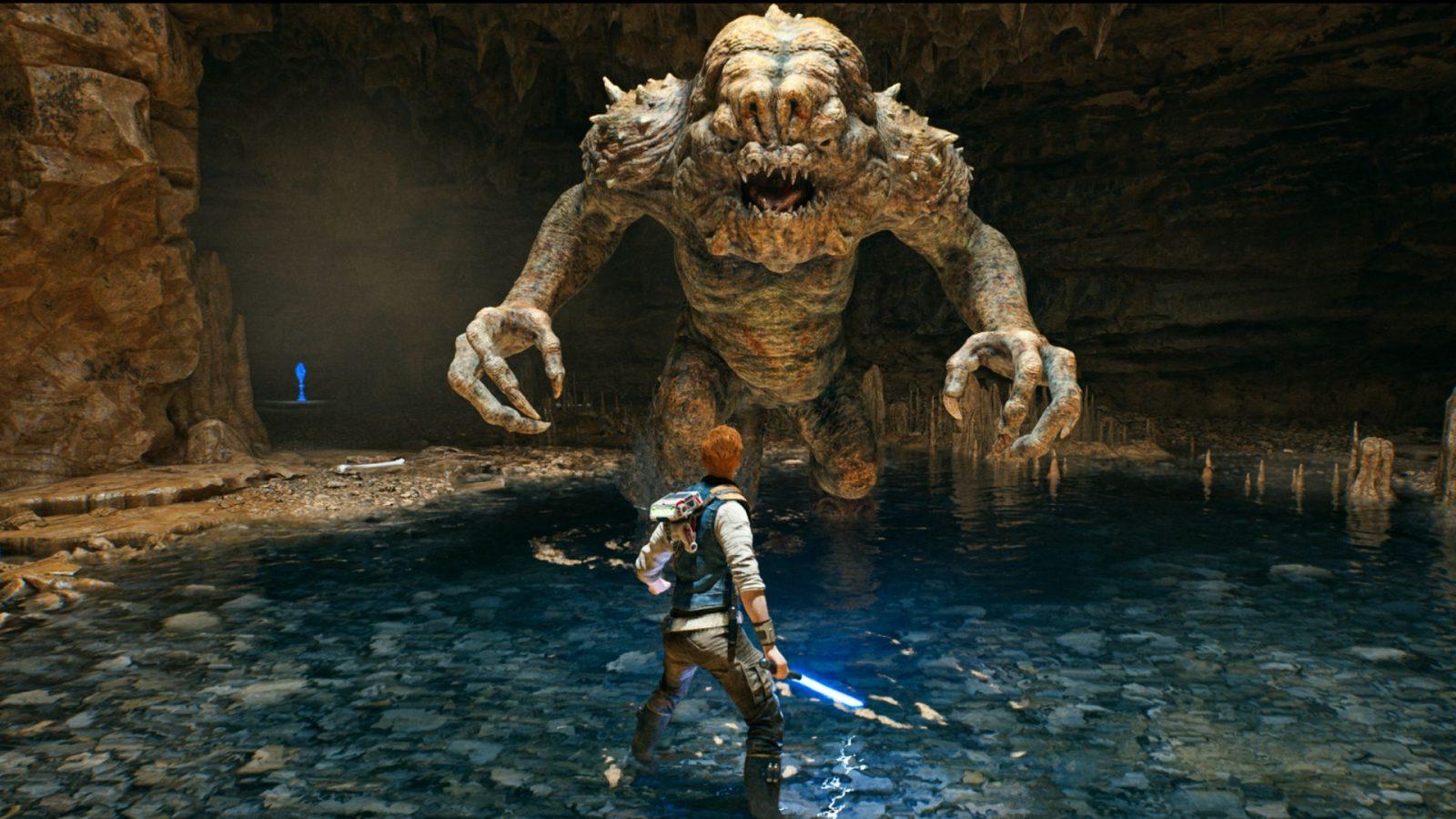 While exploring the planet Koboh in Star Wars Jedi: Survivor, players may stumble across the Rancor, a vicious legendary optional boss that will curb stomp those unprepared.
Between its lethal one-two strikes, explosive leap, and unblockable attacks, players must parry and dodge attacks if they want to come out on top.
Article continues below advertisement
Of course, saying that is easier than doing it. If you're a beginner to the Dark Souls-ified gameplay formula of Survivor, here are some tips to follow to beat the Rancor.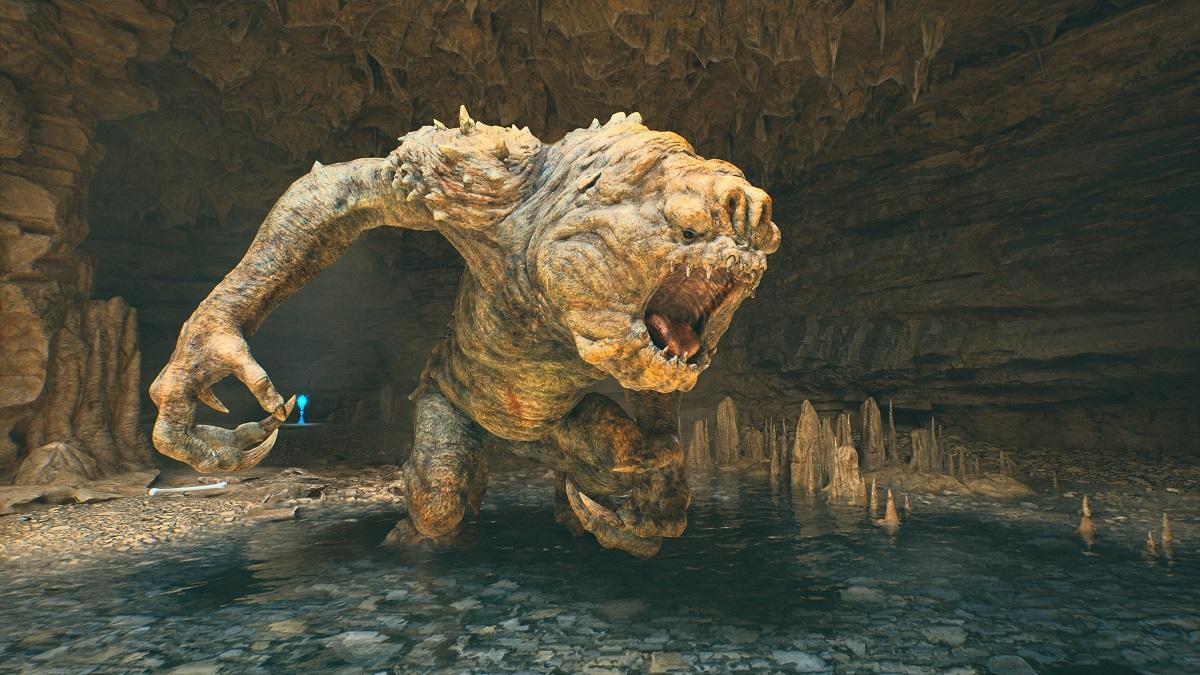 Article continues below advertisement
Best tips on how to beat the Rancor in Jedi: Survivor.
The Rancor, modeled after the one appearing in the Return of the Jedi film, is just as deadly in Survivor. It's a heavy hitter that slings around its weight with every punch, which could be enough to one-shot you on the spot.
Before challenging the Rancor found in a mine on Koboh, increasing Cal's health through the Resilience skill tree will be immensely vital for this fight. Additionally, finding more stim canisters to recover his health during the battle will help.
Once in the ring with the Rancor, keep note of a few attack patterns to take advantage of its weaknesses.
It has three basic attacks with combo variations, ranging from left to right claw swipes and delayed strikes. If his claws manage to touch Cal, his health pool might drop into the red.
Article continues below advertisement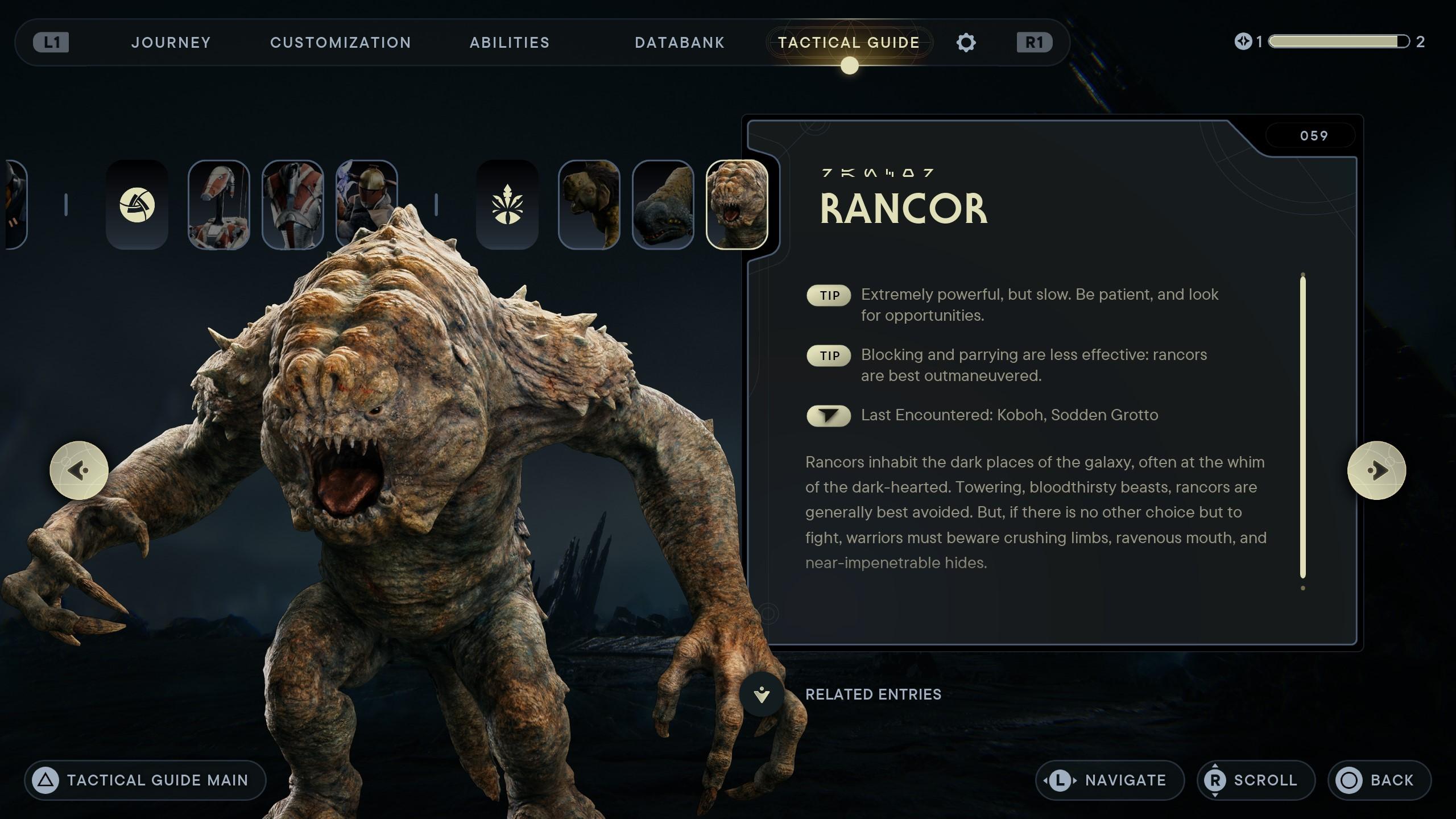 We recommend parrying the attacks once you get the hang of its rhythm or keeping a hair's breadth from its arcs to deal some damage after.
Amid doing so, the Rancor may stomp you with its feet, causing AOE (area of attack) damage on the ground. Jumping during this chain of stomps will help you avoid unnecessary damage.
Article continues below advertisement
The Rancor will also glow red and telegraph its unblockable attacks throughout the battle. These are pretty nasty. In one move the Rancor will raise its claws and slam them down to create a shockwave, while the other is a charge that could lead to you getting grabbed and snacked on if you don't dodge.
As expected with unblockables in Survivor, rolling to the side is the best thing you can do. Thankfully, getting out of the way in time allows you to score a few hits on the Rancor.
Players on Reddit consider baiting its unblockable attacks as a viable strategy to down the goliath over time:
"The main strategy is to bait out his grab," one Redditor said. "By equipping the double-bladed stance, you will be able to put [in] two barrages of attacks before the Rancor's next attack starts."
Article continues below advertisement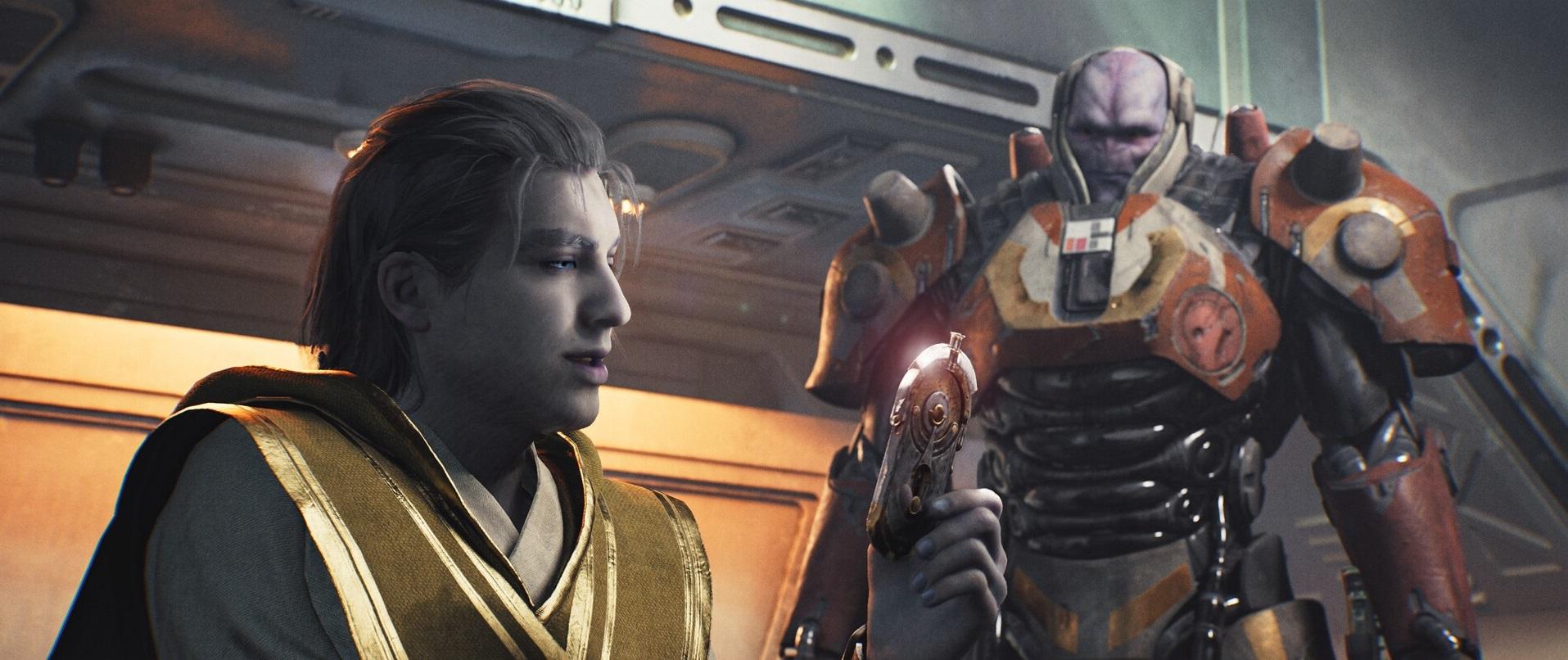 Beating the Rancor will help unlock the Shatter Perk.
After defeating the Rancor, deeper in its lair is a shining blue item. Picking this up will unlock the Shatter Perk for Cal. Early on, it's super good for breaking an enemy's block meter faster with your attacks.
The Rancor is an optional boss fight but is arguably worth the effort to make Cal stronger in the long run and pave the way to earning trophies later.
Star Wars Jedi: Survivor is now available for PS5, Xbox Series X/S, and PC.