Catching Kangaskhan in 'Pokémon GO' Isn't Easy — Everything You Need to Know
If you want to catch Kangaskhan in 'Pokémon GO', you might need to book a trip to Australia. Here's where you'll find the elusive Pokémon.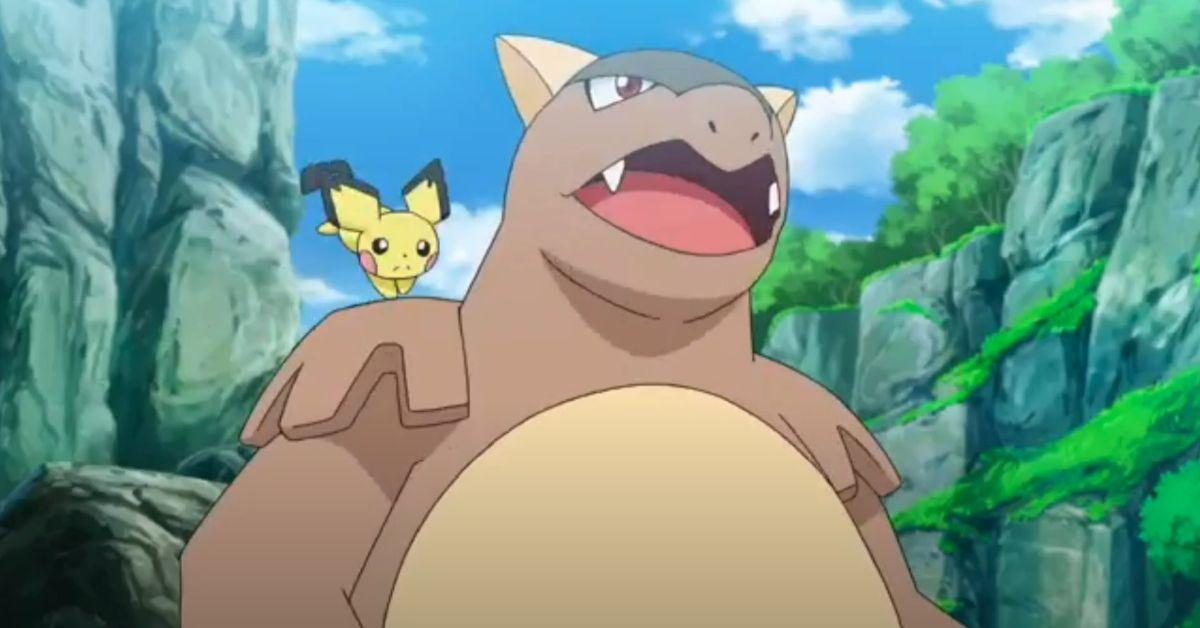 Of all the Pokémon in Pokémon GO, Kangaskhan is one of the most difficult to catch. This elusive Pokémon rarely shows up in the wild, and there aren't many special events that enhance the odds of its appearance. However, if you're hoping to add the Pokémon to your PokéDex, all is not lost.
Here's how to catch Kangaskhan in Pokémon GO.
Article continues below advertisement
How to catch Kangaskhan in 'Pokémon GO'.
Kangaskhan in Pokémon GO is region-locked to Australia, meaning you'll need to be in the country to catch it. The Pokémon can be found in the wild throughout Australia, and it's possible to encounter it simply by walking down the streets.
Article continues below advertisement
Unfortunately, because Kangaskhan is region-locked, that means you won't encounter it in the wild anywhere else in the world. The monster did appear in a community event in 2021, which allowed Trainers from all over the world to catch Kangaskhan in raids. It's unclear if more events like this will appear in the future, so be sure to keep your eyes peeled for more details.
If you don't live in Australia, you might also consider trading with another Trainer to get Kangaskhan. You'll probably need to offer up something enticing in return, as just about every elite Trainer outside of Australia is bound to be looking for the powerful Pokémon. Consider offering up your own regional exclusive, such as Tauros or Panpour in North America.
Article continues below advertisement
How to find Kangaskhan in 'Pokémon GO' raids.
While Kangaskhan has disappeared from raids, it doesn't hurt to prepare for battle in case Niantic gives the monster a triumphant return. Ideally, you'll have a high-level Fighting-type Pokémon to battle against the beast, as it's the one type they're weak against. Conversely, avoid Ghost-type Pokémon, which Kangaskhan is largely resistant to.
Article continues below advertisement
Terrakion, Lucario, Keldeo, and Pheromosa are all great counters to Kangaskhan. It also doesn't hurt to have a few additional Trainers by your side for the raid, as the fight won't be an easy one — and having a handful of friends by your side will make the battle easier (and much less tedious).
When is Kangaskhan returning to 'Pokémon GO'?
Niantic is yet to announce when (or if) Kangaskhan will be featured in a Community Day or other Pokémon GO event. The last time we saw it was in 2021 as a three-star raid boss. It was possible to bring it down solo, but most players would have benefited from bringing a buddy along for the challenge.
Article continues below advertisement
Kangaskhan was also available as a Shiny Pokémon, making it highly desirable for Shiny hunters. It's unclear how much longer folks will need to wait to get their hands on a Kangaskhan outside of Australia, but here's hoping Niantic has something to announce soon.
Pokémon GO is available for free on iOS and Android.