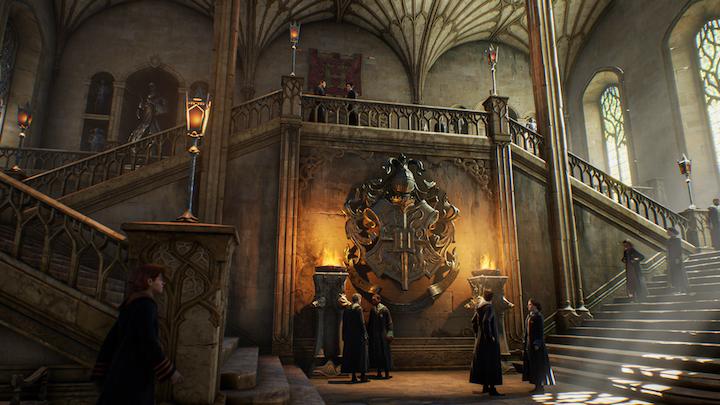 Choose This Answer to Get Placed in Gryffindor in 'Hogwarts Legacy'
If you or someone you know is a member of the transgender community and in need of support, call the Trevor Project's 24/7/365 Lifeline at 866-4-U-TREVOR. You can also use TrevorChat, their online instant messaging option, or TrevorText, a text-based support option. If you are looking for peer support, you can visit TrevorSpace from anywhere in the world.
J.K. Rowling has made numerous public anti-trans comments, and while she was not directly involved in the creation of Hogwarts Legacy, she is still likely to profit from the title.
If you're looking to 100% complete Hogwarts Legacy, then you'll have to play through the game in each of the four houses of Hogwarts. While the house you're placed into doesn't drastically influence your gameplay experience, completionists will want to make sure they're placed into each of the four houses.
Article continues below advertisement
Gryffindor has long been one of the best-known in the franchise, thanks to it being the home of Harry, Ron, and Hermione in the Harry Potter books and movies, but when going through your Sorting Hat quiz, how do you get placed in Gryffindor?
Article continues below advertisement
How to get sorted into Gryffindor in 'Hogwarts Legacy.'
When placed under the Sorting Hat at the start of the game, you'll only have to answer a couple of questions before you're given your house placement. The only answer that matters in this questionnaire is your answer to the last one: "Hmm. I wonder. Hmm. I detect something in you. A certain sense of — hmm — what is it?"
By selecting "Daring" as your answer, the Sorting Hat should place you into Gryffindor. Once you've confirmed your selection, you'll be able to start your playthrough in that house. Should you decide that you don't want to be placed in Gryffindor, you can tell the hat that you don't want to be placed in that house, and it will then let you pick which house you'd like to be sorted into.
Article continues below advertisement
If you've previously been placed into Gryffindor through the Wizarding World quiz (formerly known as Pottermore), then you can just connect your Wizarding World account to your WB Games account to transfer the selection over. However, since you can choose at the end of the quiz if you don't like your answer, this step isn't really necessary.
Can you change your house in 'Hogwarts Legacy'?
Once you've completed the sorting process and chosen your house, you won't be able to transfer houses partway through the game. If you want to conduct a playthrough of the game in a different Hogwarts house, you'll have to begin the game over again by creating another save file. You can have up to four save files in one copy of Hogwarts Legacy.
Hogwarts Legacy is now available on PS5, Xbox Series X/S, and PC.