AI-Generated Song Covers Are Taking Over Social Media — Here's How to Make Your Own
Artificial Intelligence (AI) is taking social media by storm, with many producing AI-generated song covers. Here's how you join in on the fun!
Unless you live under a rock, you may have noticed that Artificial Intelligence (AI) is taking over the world — and it's currently taking social media by storm. In fact, most of the new songs you hear while scrolling through your "For You Page" on TikTok are produced via AI.
Article continues below advertisement
AI songs have been flooding TikTok for months, and unfortunately, many A-list artists have been included in the new trend. Ariana Grande covered nearly every song on SZA's sophomore album "SOS," the late Michael Jackson covered The Weeknd's "I Feel It Coming," and Kanye West even belted out Adele's award-winning ballad "Hello."
This practice has become insanely popular, so much so that many people are wondering how they can make their own AI-generated covers. Read on to learn more, but beware — artists and music labels are speaking out against this.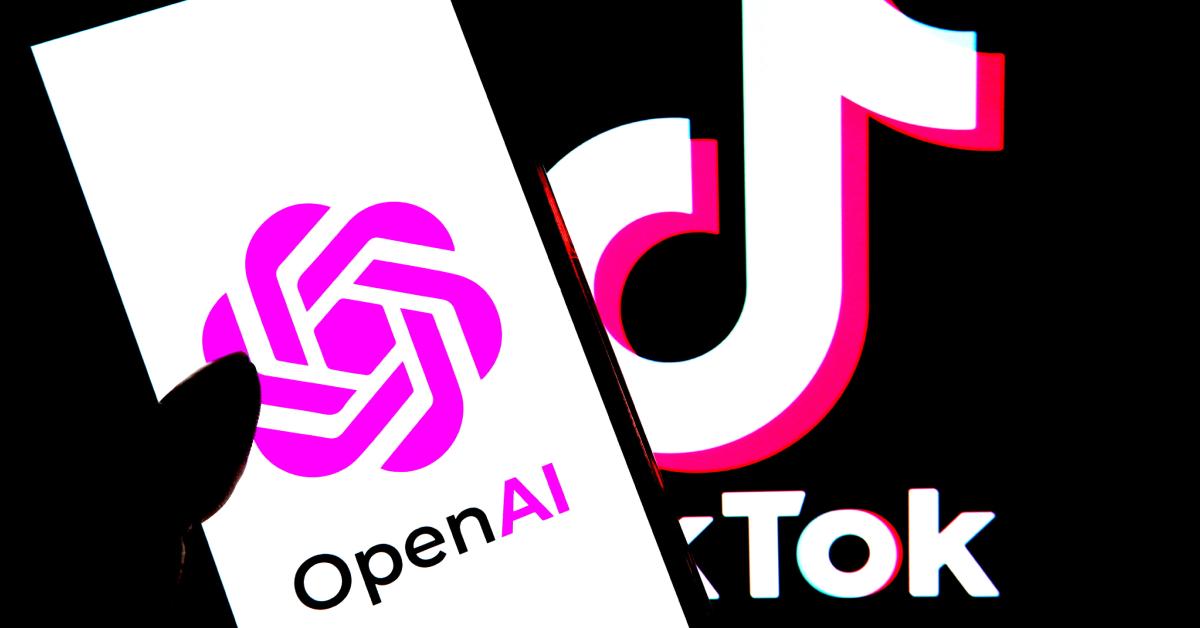 Article continues below advertisement
Here's how to make AI song covers!
Most creators producing AI-generated covers use open-source software like SoftVC VITS Singing Voice Conversion and DiffSVC. However, there are various other options, including Musicfy, VoxBox, MusicAI, Soundful, Singify, Aiva, Voicedub, MelodyStudio, Voicify.ai, Boomy, Mubert, and Beatbot.
Now, when it comes to actually making the AI-generated covers, you'll sometimes have to download the system to your computer (or sign up for an account). From there, you can choose a voice filter you want to use. There's often a wide variety to choose from, including chart-topping singers, cartoon characters, and government officials.
Article continues below advertisement
Then, you can either upload a song in MP3 format, select one from the service's library, or open a music streaming application for recording. Edit it to your liking, and voila! You've officially produced an AI song. When all is said and done, you can download the AI-generated cover and share it for everyone to enjoy.
Article continues below advertisement
Here are some of our favorite AI-generated covers.
Unfortunately, we can't spotlight every single AI-generated cover on social media — but we can definitely take the time to appreciate some of our favorites (all of them are performed by cartoon characters).
On July 13, TikTok user @eactron uploaded a nearly four-minute video of Plankton — the antagonist from Spongebob Squarepants — singing Rihanna's smash-hit "Diamonds." Plankton sings his little heart out; we can hear the passion, so much so that we almost shed a tear!
Article continues below advertisement
There are endless AI-generated covers featuring the Spongebob main characters, but two of our favorites see them perform Shawn Mendes' "Treat You Better" and the Backstreet Boys' "I Want It That Way." In both covers, every single character delivers pure excellence — but the standout performers are Squidward and Patrick.
Article continues below advertisement
Now, this clip of Homer Simpon covering Eminem's "The Real Slim Shady" is straight fire. We seriously can't find any other words to describe this performance because it's just that good.
Article continues below advertisement
And last but certainly not least, we have an AI cover performed by South Park's very own Eric Cartman! His version of Evanescence's "Bring Me to Life" has unironically been our song of the summer — it truly has no reason or right to be that freaking good. Seriously, we could listen to Cartman belt this out all day.
Luckily, it seems others agree because the AI-generated cover has since gone viral on TikTok, with many claiming it's now their go-to song at the gym. It took a while, but finally, AI is being put to good use!