Live out Your Vino Dreams as a Nectar Maker in 'The Sims 4' Horse Ranch (EXCLUSIVE)
'Distractify' spoke with the 'Sims' team to learn about all things Nectar in 'The Sims 4' Horse Ranch — including where to find some secret recipes.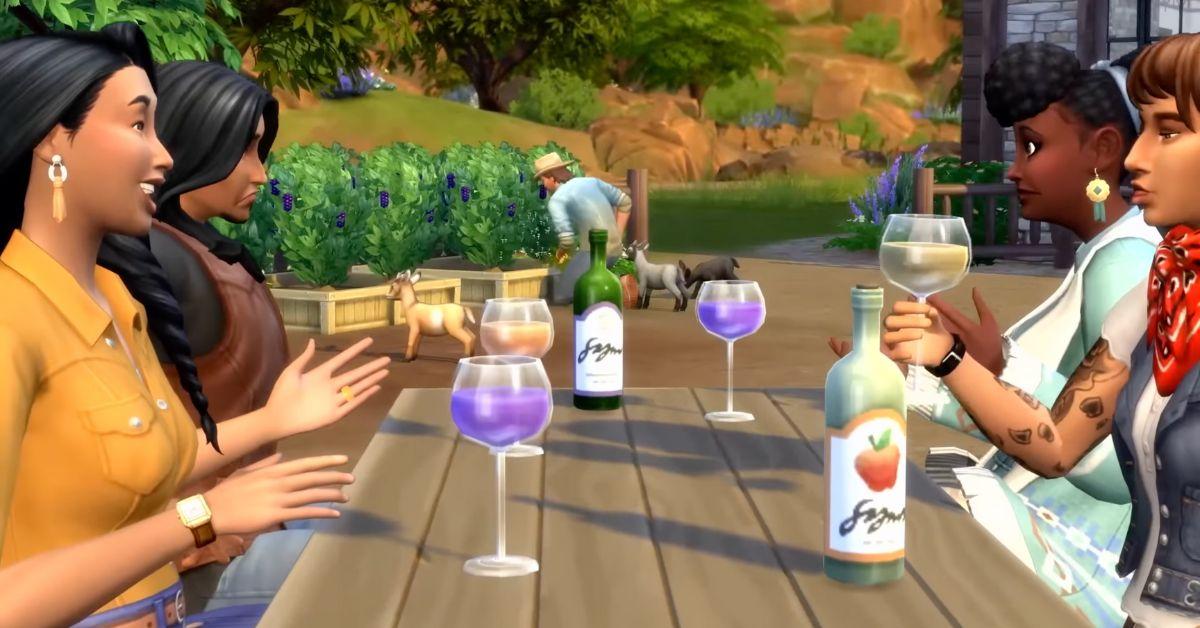 Recently, The Sims 4 team has been gifting players with a plethora of new and exciting additions to the game, including toddlers, horses, and even midlife crises — and what better way to satisfy a midlife crisis than uprooting your life, moving to the countryside, and starting your own vineyard?
Article continues below advertisement
With The Sims 4 Horse Ranch expansion pack, your dreams of becoming an expert Nectar Maker can now be a reality. We spoke exclusively with the Sims team to learn all about crafting and selling nectar, and more.
Use home-grown fruits, veggies, and even garbage to create your nectar.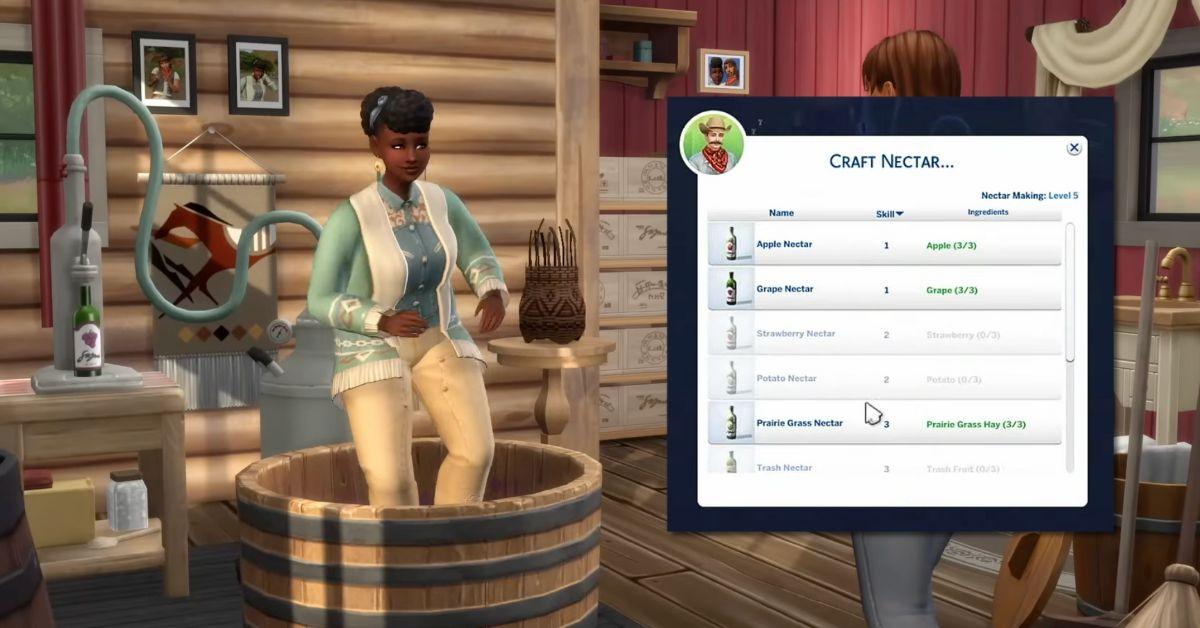 Like all good things, building your Nectar Making skill takes time and practice. Using the new Rootin Fruit'n Nectar Maker item from Buy Mode, your Sim can roll up their sleeves — er, pant legs — to get down and dirty in a bucket full of their choice of Nectar ingredient. Nectar can be made from several fruits and veggies, like grapes, strawberries, apples, potatoes, and more.
Article continues below advertisement
However, the more daring virtual vintners among us may decide to use less traditional ingredients, like prairie grass or even trash. Yes, garbage.
Different types of Nectar can have varying effects on your Sims (and no, we're not talking about being drunk). Trash Nectar even "gives Sims a certain 'funk' that affects how some animals respond to them," the Sims team told us. Huh, maybe it's worth a try after all!
Run a vineyard in your own backyard — or, hire some help.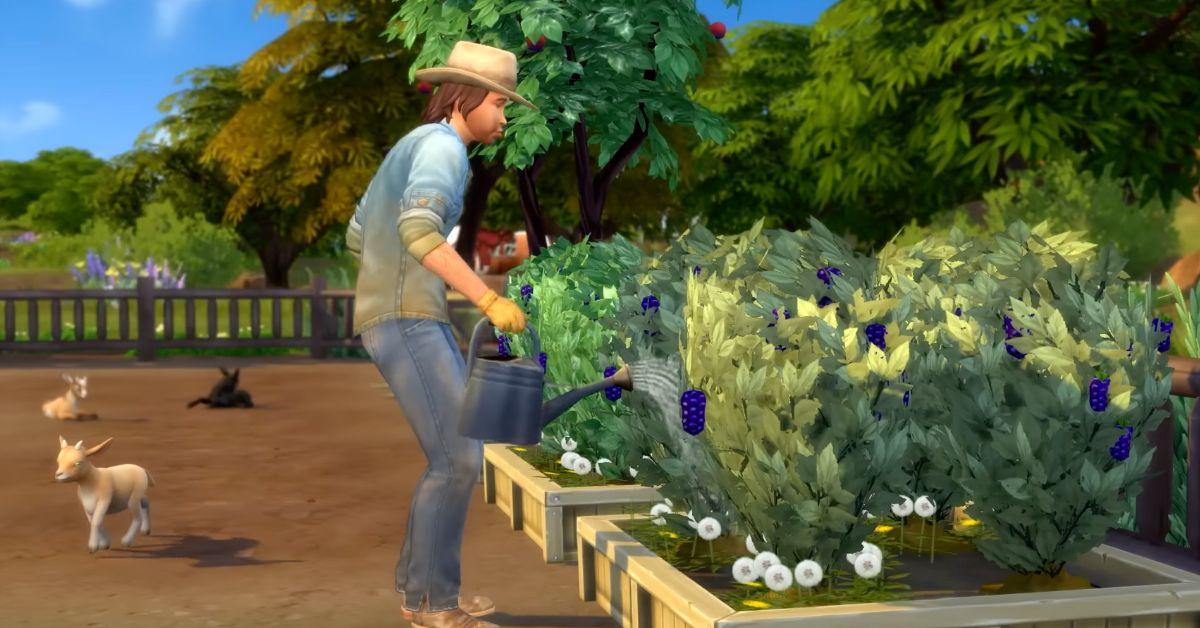 With all the ingredient possibilities available for Nectar Making, you may find yourself taking up most of your lot space with gardening plots, essentially creating your own backyard vineyard. Horses, shmorses — who has time for that when you're building your Trash Nectar empire? If your Sims are too busy smashing vegetables and bottling up delicious nectar to tend to their crops and animals, you'll find that a Ranch Hand will particularly come in, well, handy.
Article continues below advertisement
Ranch Hands are helpful Sims that your household can hire when the responsibilities of being a ranch owner become too much to handle. They can care for your horses, water and weed crops, and more.
When you're done crafting your delicious Nectar, you can sell it to earn a few Simoleons; however, if you want to earn the big bucks (without using motherlode), aging your Nectar can turn it into a real cash cow.
"Once you go through all that stomping effort, have Nectar work for you by accumulating value as it ages! Keeping it in the basement or in Nectar Racks will help it appreciate in value even faster," the Sims team explained to us.
Article continues below advertisement
Vampires, werewolves, and other occult Sims have special Nectar recipes.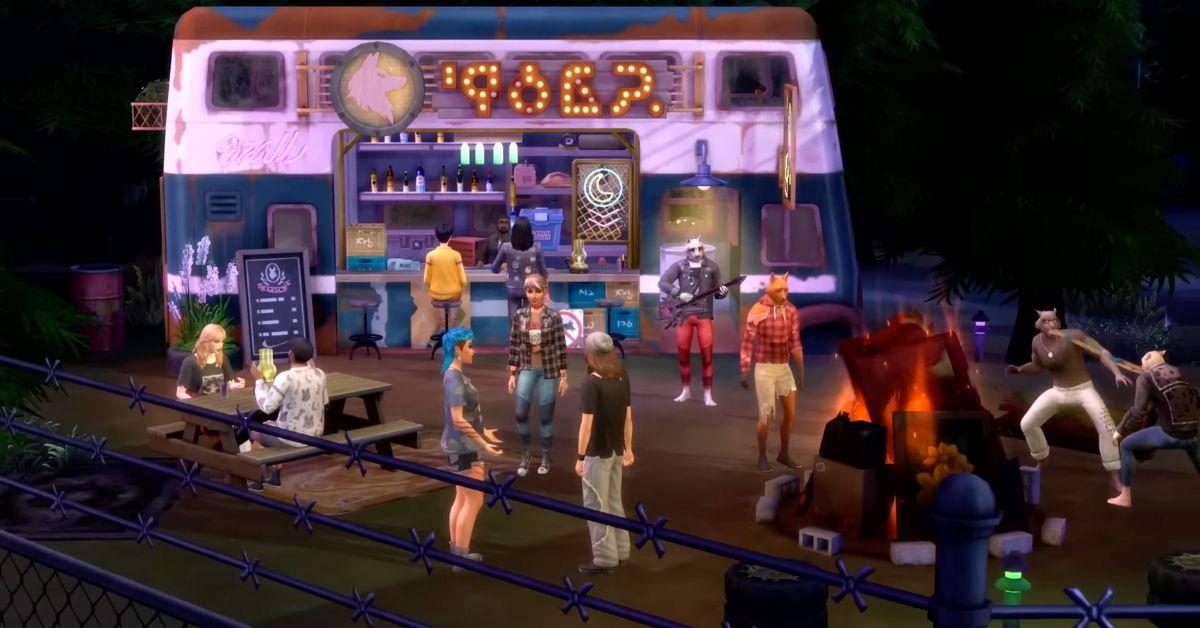 In addition to all of the Nectar recipes that come with the Horse Ranch expansion pack, the Sims team shared with us that users with other packs may have exclusive Nectar recipes, too: "Players with the Vampires, Werewolves, and Realm of Magic Game Packs also have access to special Nectar recipes."
Plasma pinot noir, anyone?
According to the Sims team, "Each bottle [of Nectar] pours multiple servings, or Sims can drink straight out of the bottle — we won't judge." And neither will we.
The Sims 4 Horse Ranch expansion pack is available on PC and console on July 20, 2023.