Build the Plant Sanctuary of Your Dreams With 'The Sims 4' Greenhouse Haven Kit
'The Sims 4' released two new kits on April 20, including the Greenhouse Haven kit, which promises to be "fit for any gardening lover." Let's take a look.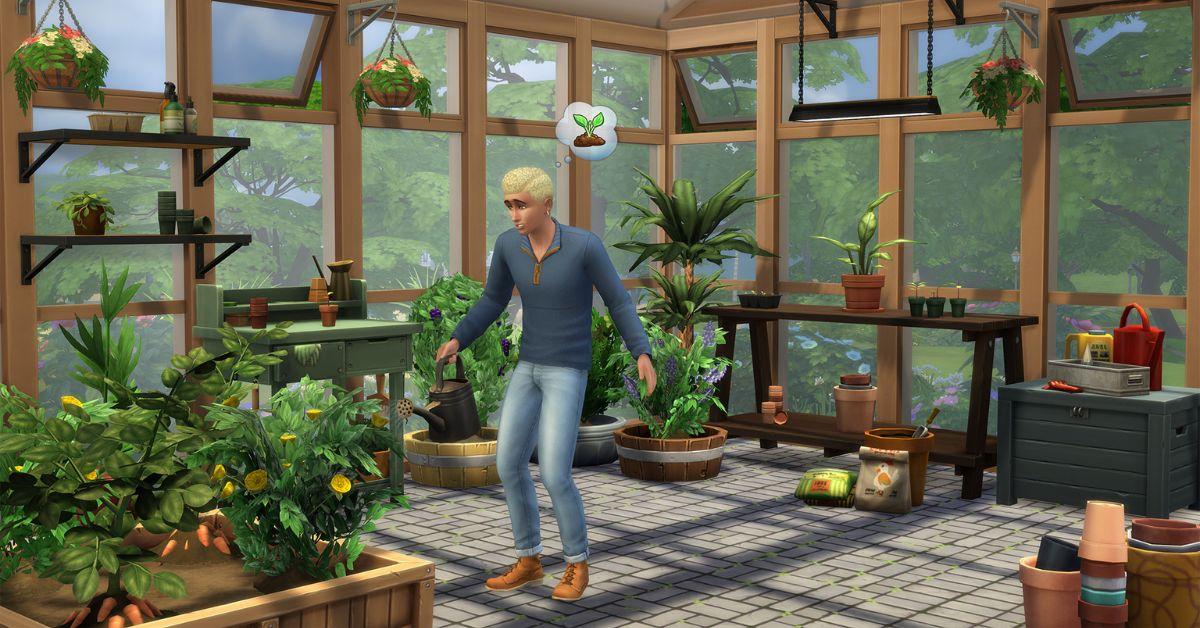 On April 11, 2023, The Sims 4 official Twitter account teased four new packs and a "hot update" to come soon — and on April 20, they officially released two of the kits: the Basement Treasures kit and the Greenhouse Haven kit. Both kits focus on allowing users to created "well-loved spaces" for your Sims, according to a statement by The Sims 4 team, with the latter kit appealing to greenery and gardening lovers.
Article continues below advertisement
So, what does this kit entail? And how is it different from the Blooming Rooms kit released in 2021, which is also centered around greenery? Now that the kit is available for purchase, let's taker closer look.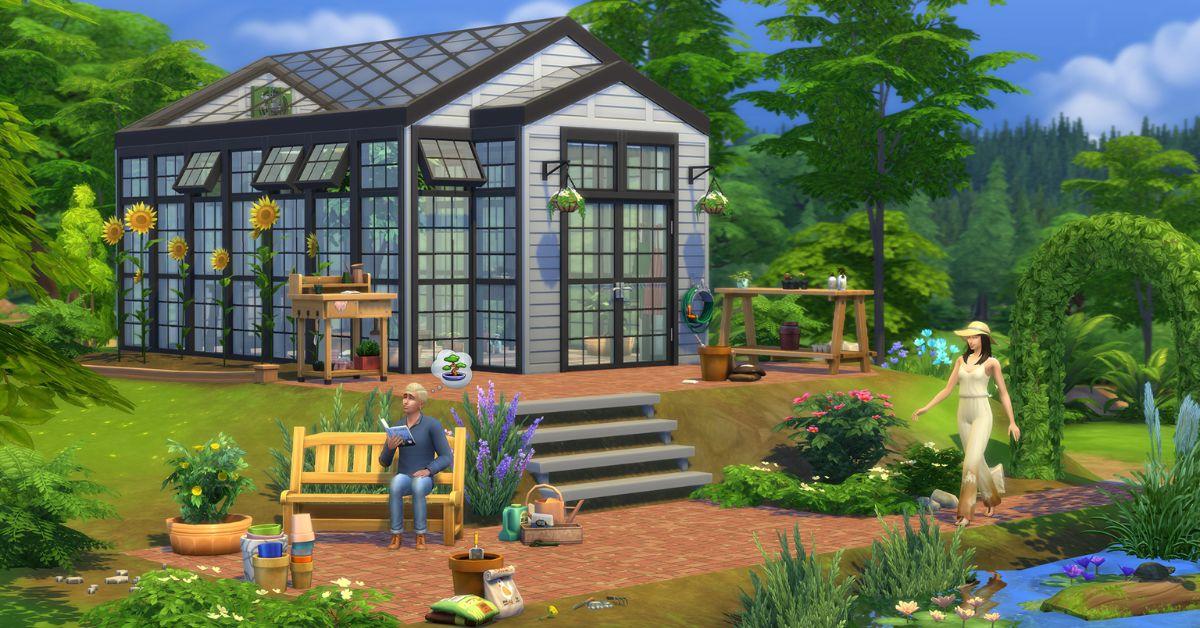 Article continues below advertisement
The Greenhouse Haven kit gives your green-thumbed Sims new places to flourish.
The Greenhouse Haven kit is full of new items to take your Sim's green thumb to another level. A gorgeous set of floor-to-ceiling windows and a matching door make for the perfect greenhouse, sunroom, or screened-in patio with several versatile swatches. Plus, players who purchase the kit will also get new plant shelves, a new storage bin, a plethora of gardening clutter, and even more goodies to bring their Sim's greenhouse to life.
This kit does not come with any new gameplay features, but it will still certainly be a welcome addition to many players' games.
While the Blooming Rooms kit included a plethora of potted indoor plants to spruce up your home, the Greenhouse Haven kit is more focused on actual gardening. Plus, with new windows and doors, a new gabled roof decoration, and new flooring and wallpaper, the Greenhouse Haven kit has more Build offerings than the Blooming Rooms kit, which only included decor.
Article continues below advertisement
While this new kit may not be for every Sims player, the great thing about kits is that they can provide players with niche content for a relatively low price. For those Simmers who enjoy building houses for their Sims, or players who frequently use the gardening skill and careers, this one will be perfect for you.
The Greenhouse Haven is available on all platforms now.