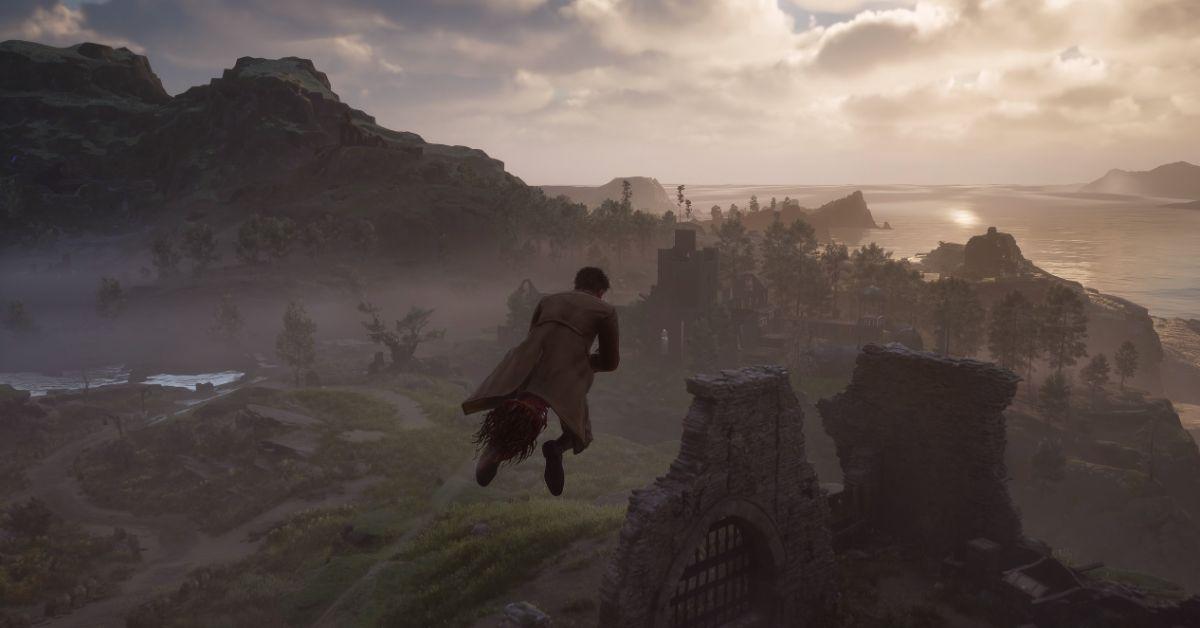 Want to Quickly Traverse the 'Hogwarts Legacy Map'? Here's What To Know About Flying Brooms
With a lengthy main quest, dozens of side quests, and hidden secrets around every corner, it only makes sense that Hogwarts Legacy offers a gigantic map to house all this content. Beyond the castle itself, you'll be able to explore the sprawling forests just outside its gates – but getting around on foot is arguably the worst way to experience this vibrant landscape. Instead, you'll want to jump on a flying broom.
Article continues below advertisement
Here's everything you need to know about how to use brooms in Hogwarts Legacy, from where to buy new ones to performing advanced flying maneuvers.
How to use brooms in 'Hogwarts Legacy'.
Brooms in Hogwarts Legacy make it easy to traverse the expansive environment and get from one point to the next in a matter of seconds. There are, however, several No-Fly Zones that prevent you from climbing on top of your trusty broom. These are indicated on your HUD via a tiny icon at the bottom left corner of your screen, showing a bird with a red cross through it. If this is on your screen, you simply won't be able to fly in that location.
Article continues below advertisement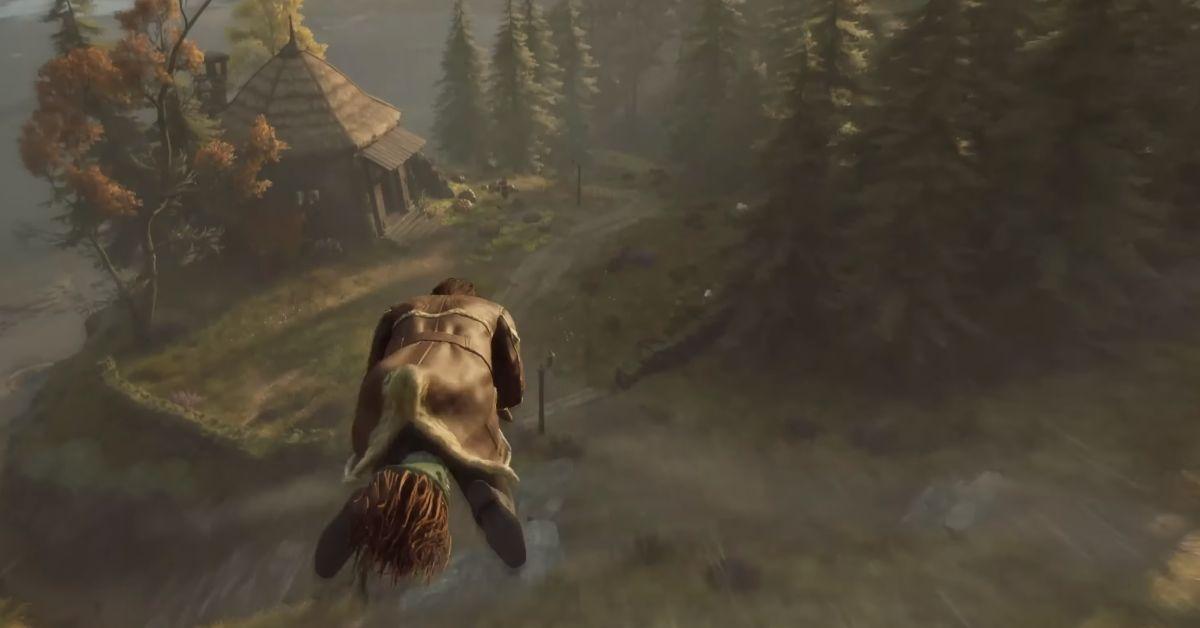 Once you've verified you're outside of a No-Fly Zone, you can equip your broom by pressing whichever key you've assigned it to – this defaults to L1, LB, and Tab+3 on PlayStation, Xbox, and PC, respectively. Flying is similar to walking, with the exception that you'll now have a way to quickly climb towards the sky or rapidly descend towards the ground.
Article continues below advertisement
How to dive on your broom in 'Hogwarts Legacy'.
If you're looking to quickly get back on your feet – but you happen to be soaring up in the clouds – you'll want to perfect the dive maneuver in Hogwarts Legacy. This can be done by simply pointing your character toward the ground and activating your broom's speed boost (assigned to L2, LT, or Left Mouse). This will send you plummeting back down to earth at a breakneck pace.
How to get a broom in 'Hogwarts Legacy'.
While broomsticks are an integral part of Hogwarts Legacy, you won't be able to ride one until completing the Jackdaw's Rest quest. After this mission, you'll be able to participate in a Flying Class on the grounds outside Hogwarts. Complete your Flying Class, and you'll be able to purchase a broom from Spintwitches Sporting Needs in Hogsmeade.
Article continues below advertisement
If you were bold enough to check in at this location prior to finishing your Flying Class, you'll note that the store was perpetually closed – but it magically opens once you've completed your Flying Class.
It's here at Spintwitches that you'll be able to buy a broom in Hogwarts Legacy. They cost a pretty penny, so consider hunting down some Eye Chests and earning a bit of coin before heading out on a shopping spree.
Article continues below advertisement
Looking to upgrade your broom? Venture over to the Quidditch Pitch and chat with Iselda. Here, you can jump into time trials that offer various upgrades to your broomstick and flying prowess.
J.K. Rowling has made numerous public anti-trans comments, and while she was not directly involved in the creation of Hogwarts Legacy, she is still likely to profit from the title. If you or someone you know is a member of the transgender community and in need of support, call the Trans Lifeline at , the Trevor Project's 24/7/365 Lifeline at 866-4-U-TREVOR (), or TrevorChat, their online instant messaging option, or TrevorText, a text-based support option. If you are looking for peer support, you can visit TrevorSpace from anywhere in the world.