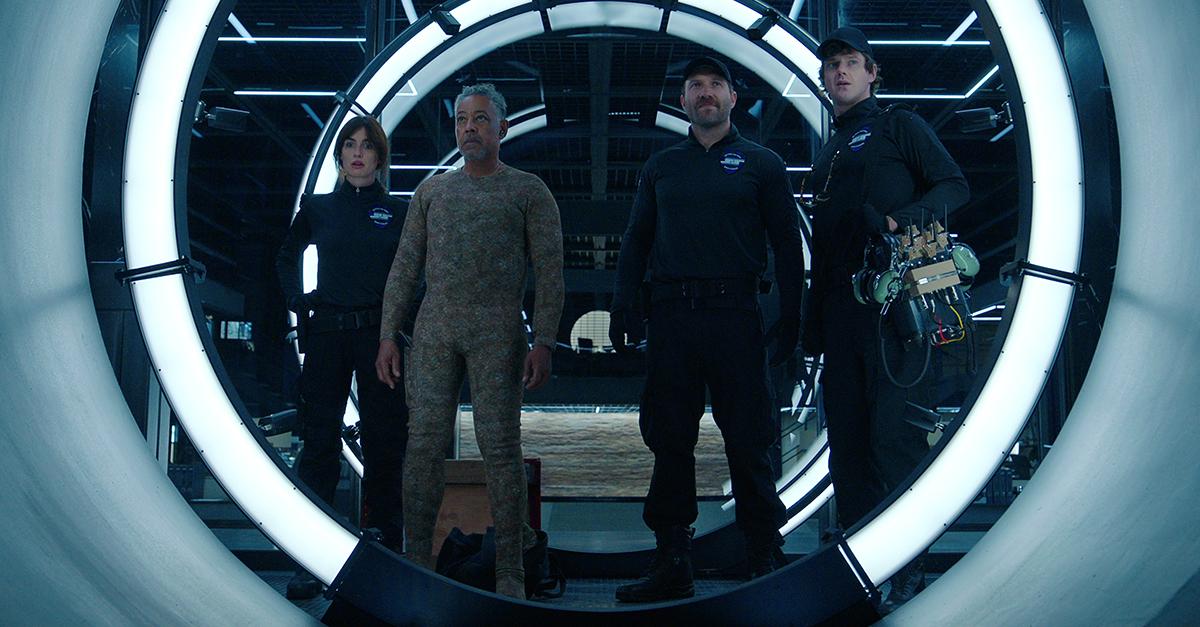 'Kaleidoscope' Star Niousha Noor Talks Nonlinear Storytelling — Here's How to Watch (EXCLUSIVE)
In recent years, Netflix has been presenting new and unique ways for viewers to consume its nigh-endless stream of content that go beyond straight binge-watching. The first instance came in 2018 with Black Mirror: Bandersnatch, an interactive film in the popular sci-fi anthology series in which viewers could make choices that alter the narrative. In later years, Netflix presented its own subsect of gaming with titles like Trivia Quest and Cat Burglar.
Article continues below advertisement
Netflix recently presented another innovation in streaming content with the premiere of Kaleidoscope. The upcoming heist series features an ensemble cast consisting of Giancarlo Esposito, Paz Vega, and Rufus Sewell, among many others.
The series doesn't necessarily feature an interactive component, but it does boast a remarkably intriguing way for people to watch the episodes — it can be viewed in any order.
In an exclusive interview with Distractify, actress Niousha Noor — who plays Agent Nazan Abbasi — opened up about the nonlinear series, and how fans can watch Kaleidoscope on Netflix.
Article continues below advertisement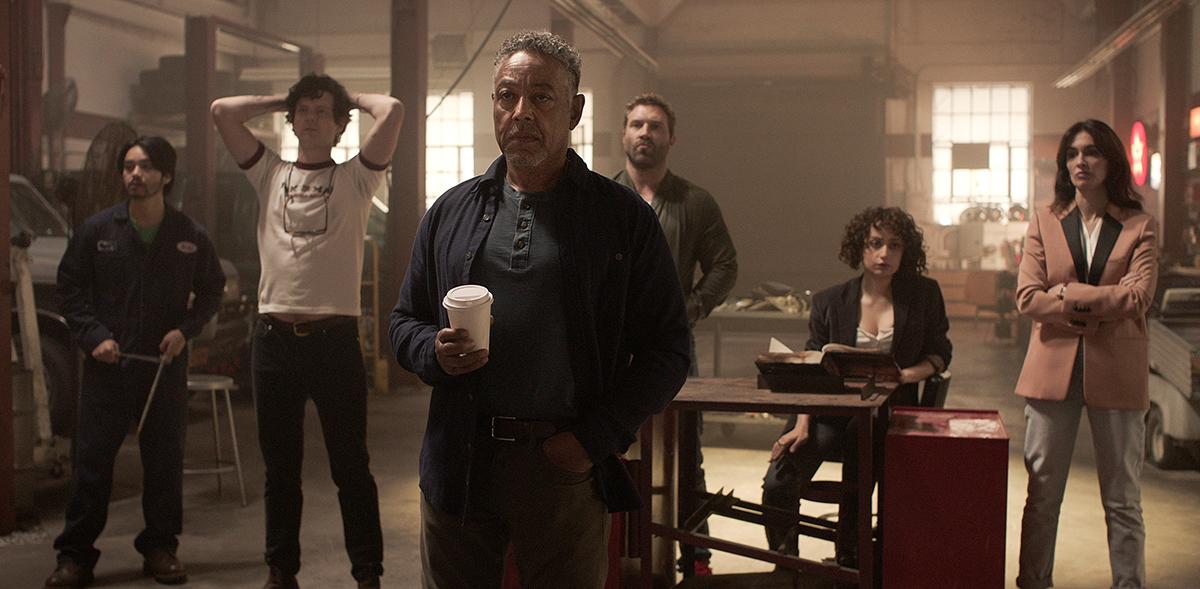 Here's a guide on how to watch 'Kaleidoscope' on Netflix.
Kaleidoscope follows a group of master thieves as they attempt to pull off a heist more than 25 years in the making. Working together, they try to infiltrate an unbreakable vault while skirting past the most powerful security team in the world for a payday of over $7 billion.
Each episode takes place at different points in time, with certain installments taking place decades before the heist and even six months after it.
Article continues below advertisement
Heist stories are known for taking all sorts of twists and turns as the story unfolds, but Kaleidoscope aims to be something special. The eight-episode series can be watched in almost any order and can affect an individual viewer's understanding of the story in pointedly unique ways. With each episode focusing on a different point in time, they all independently provide crucial pieces of the overall story that inevitably converge on the heist itself.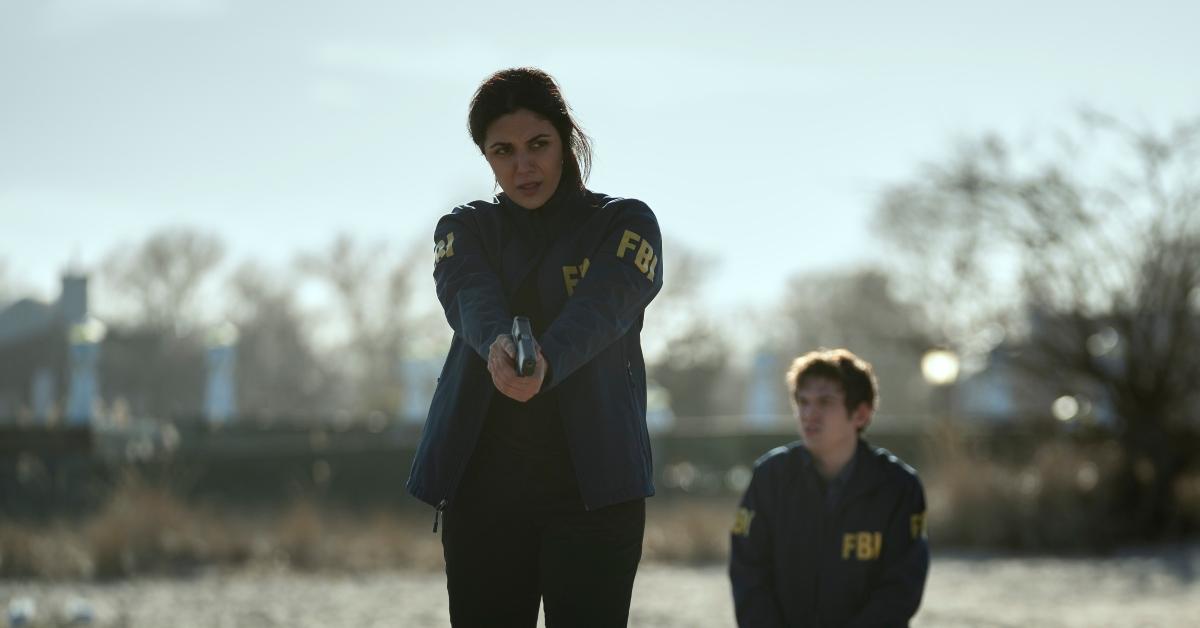 Article continues below advertisement
"I love watching it out of order," Niousha told us. "The story can be told in a nonlinear way because it's really cool when you connect the dots.
"And I just think this is exciting and entertaining for people," she continued. "If you were to watch White (aka the heist episode) first, then it reveals, you know, so much. And I think it would kind of kill the excitement in a way. Because then you've kind of figured it out."
The Netflix actor told us that Kaleidoscope is full of "these little clues" that are all interconnected.
Kaleidoscope aims to stand out among the crowd with its nonlinear narrative, but there's still a method to the madness. In an interview with the New York Post, showrunner Eric Garcia suggested leaving the heist itself for last.
"The one canonical place will be 'White' at the end, that essentially acts as the skeleton key of sorts," he told the Post.
Even with this one rule, viewers are free to watch the other episodes in any order to put together this purposefully puzzling series on their own.
Article continues below advertisement
What's the best order to watch 'Kaleidoscope' in?
Luckily, the episode titles themselves offer a bit of a hint as to where the story will take you. Every title designates when the episode takes place relative to the heist, meaning you can choose which time period you want to focus on as you progress through the show.
Article continues below advertisement
Here's a list of the episode titles:
"Yellow: 6 Weeks Before The Heist"
"Green: 7 Years Before The Heist"
"Blue: 5 Days Before The Heist"
"Violet: 24 Years Before The Heist"
"Orange: 3 Years Before The Heist"
"Red: The Morning After The Heist"
"Pink: 6 Months After The Heist"
"White: The Heist"
With this guide in mind, you can plan your watch schedule according to your preferences.
Article continues below advertisement
Netflix took to Twitter to share a few suggested watch orders depending on the vibe you're going for. Here's how to watch everything in chronological order:
Violet
Green
Yellow
Orange
Blue
White
Red
Pink
It should be noted that most of the big twists happen in the "White" episode, so saving that one for a bit later might be more up your alley. Netflix says if you want to view Kaleidoscope as a classic detective story, go for this order:
Orange
Green
Violet
Red
Yellow
Blue
White
Pink
If you want to really switch things up and have a Tarantino-film-esque experience, Netflix recommends this order:
Blue
Green
Yellow
Orange
Violet
Pink
White
Red
Of course, you can also just let Netflix pick your order for you and see what you end up with.
All eight episodes of Kaleidoscope are now available to stream on Netflix.