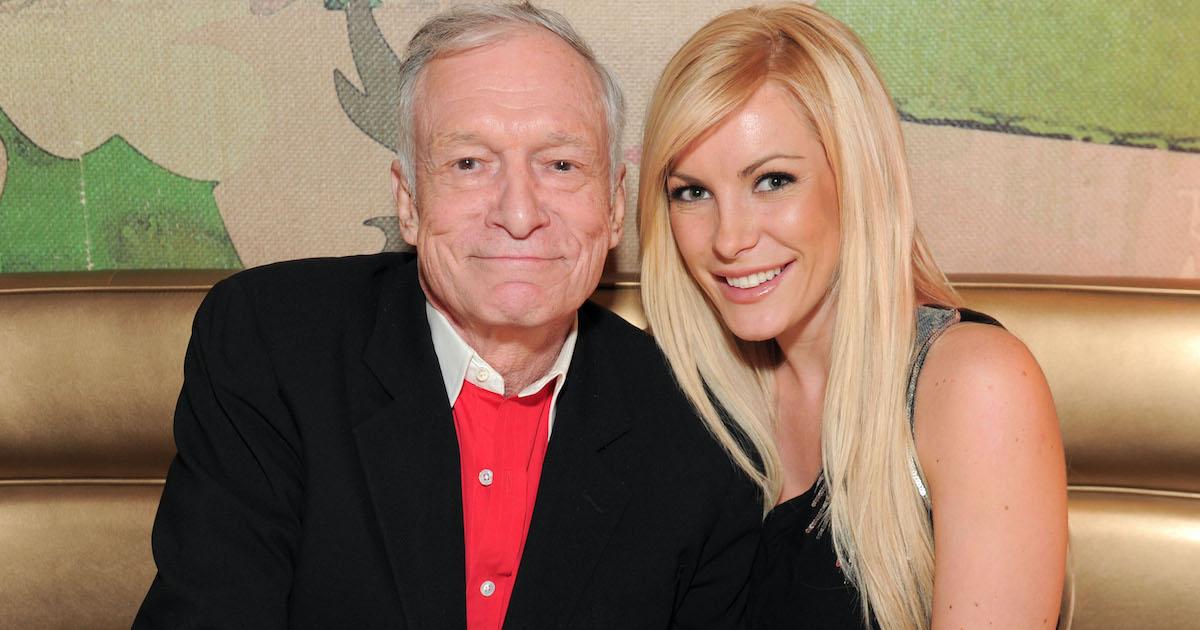 Hugh Hefner Was Known for Having Multiple Girlfriends at Once, But He Was Also Married Three Times
While most people have a basic idea of who Hugh Hefner was and how his Playboy empire operated, the A&E docu-series Secrets of Playboy will shed a different light on the founder's legacy.
Throughout the 10-part series, viewers will get to hear from some of Hef's former Playmate girlfriends, and from those who were once part of his inner circle.
Article continues below advertisement
Though Hef was known for his partying lifestyle and for always having a group of girlfriends around, the Playboy Magazine creator was legally married three times before his 2017 death. Who were his wives?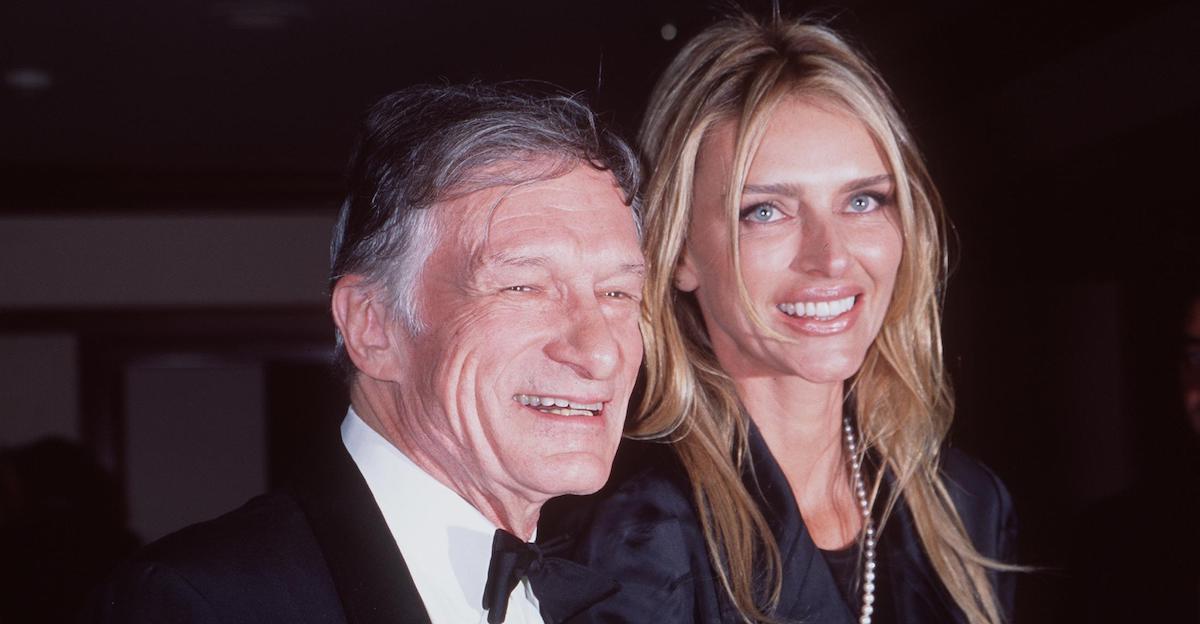 Article continues below advertisement
Who were Hugh Hefner's wives? He was married three times.
Though Hef's lifestyle seemed to be ideal for a single person, the Playboy founder was actually legally married three times.
Before he founded the magazine or created the Playboy empire, Hef wed Mildred "Millie" Williams in 1949. A few years into their union, in 1953, Hef launched the first issue of Playboy Magazine with Marilyn Monroe on the cover.
After about 10 years of marriage, Millie and Hef officially divorced in 1959. Hef then remained unmarried for another 30 years, until he swapped vows with Kimberley Conrad in 1989 (which happened to be the same year that she was named Playboy Playmate of the Year).
Kimberley and Hef were 36 years apart in age, and they stayed together legally until 2009. Their legal split came as about 11 after they first separated. Their divorce was finalized in 2010.
Article continues below advertisement
At the beginning of 2009, Hef began dating Crystal Harris, who was 60 years his junior. She became the Playboy Playmate of the month in December of 2009, and she got engaged to Hef about a year later.
The couple was set to marry in June of 2011, but Crystal called the wedding off five days in advance. Hef and Crystal did ultimately reconcile, and they got married on New Year's Eve in 2012.
Hef remained married to his third bride until he passed away in September of 2017.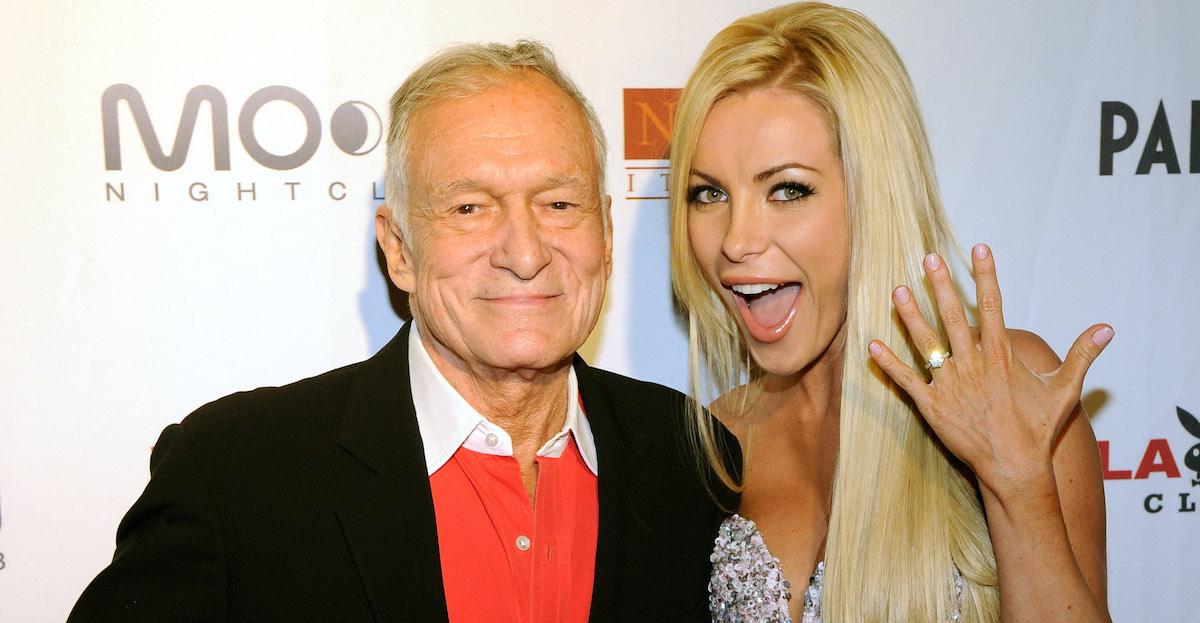 Article continues below advertisement
The Playboy founder had kids with two of his wives.
The late magazine publisher had four children over a 39-year period. Hef and his first wife, Millie Williams, had a daughter named Christie (1952) and a son named David (1955) together before their split. The Chicago native and his second wife, Kimberley Conrad, had two sons together: Marston (1990) and Cooper (1991).
Christie Hefner worked as the chairman and CEO of Playboy Enterprises for more than 20 years after her father had a stroke in the '80s. Hef's youngest son, Cooper, also leads a life in the public eye as a media businessman. He married Scarlett Byrne, an actress known for playing Pansy Parkington in the Harry Potter series, in 2019. The two share a daughter named Betsy together, and Scarlett is pregnant with twins.
Article continues below advertisement
Ahead of the Secrets of Playboy series premiere, Cooper took to Twitter to defend his dad.
"Some may not approve of the life my Dad chose, but my father was not a liar. However unconventional, he was sincere in his approach and lived honestly. He was generous in nature and cared deeply for people," the soon-to-be dad of three wrote in a tweet on Jan. 23. "These salacious stories are a case study of regret becoming revenge."
Viewers can check out those "salacious stories" on Secrets of Playboy.
New episodes air on Mondays at 9 p.m. ET on A&E.