As Hulk Hogan Gets Ready to Marry Wife No. 3, We Look Back at His Previous Marriages
How many wives has Hulk Hogan had? The star is famous for his wrestling prowess, but what about his married life? Plus: Who is his fiancé?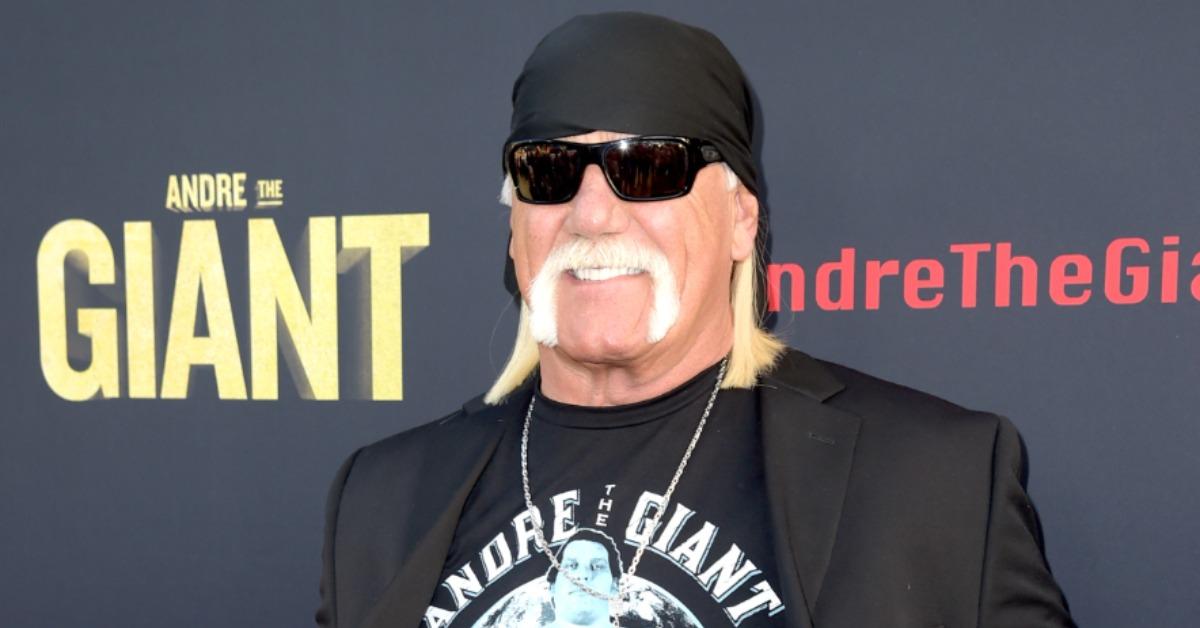 In the wrestling world, few names hold the pedigree that Hulk Hogan's does. The WWE Hall of Famer has been one of the most recognized faces of wrestling for decades now, and in that time he has developed a cult following of millions of fans thanks to his strongman attributes and trademark personality.
Article continues below advertisement
After his 2021 divorce from Jennifer McDaniel, fans have been wanting to know more about Hulk's wives and the roles they've played in his life. Keep reading for more details about Hulk's marriages, as well as his wife-to-be.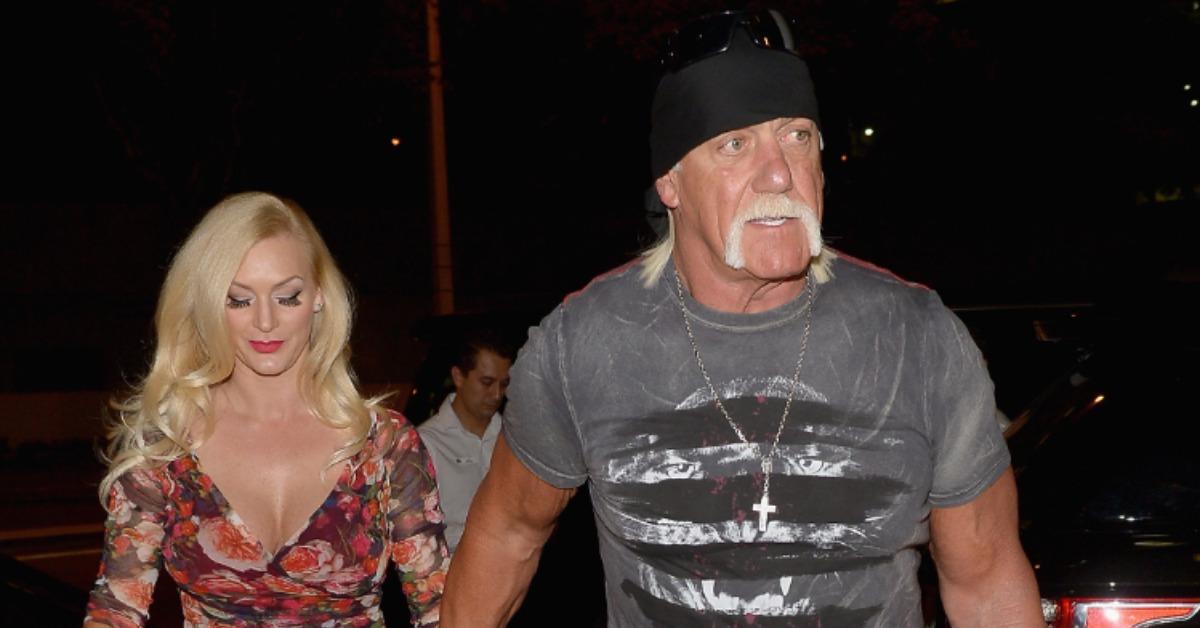 Article continues below advertisement
Who are Hulk Hogan's ex-wives?
Hulk has been officially married twice, most recently to Jennifer McDaniel in 2010. Per TMZ, Hulk filed for divorce in October 2021, with the divorce being finalized later that year.
On Feb. 28, 2022, Hulk tweeted a message confirming that he and Jennifer had parted ways.
"Yo Maniacs just for the record, the Facebook and Instagram posts are of me and my girlfriend Sky [Daily], I am officially divorced, sorry I thought everyone already knew, love my Maniacs4Life," he wrote, addressing the TMZ claims that he and a new girlfriend were spotted out and about near Clearwater, Fla.
(More on Sky Daily in a moment!)
Article continues below advertisement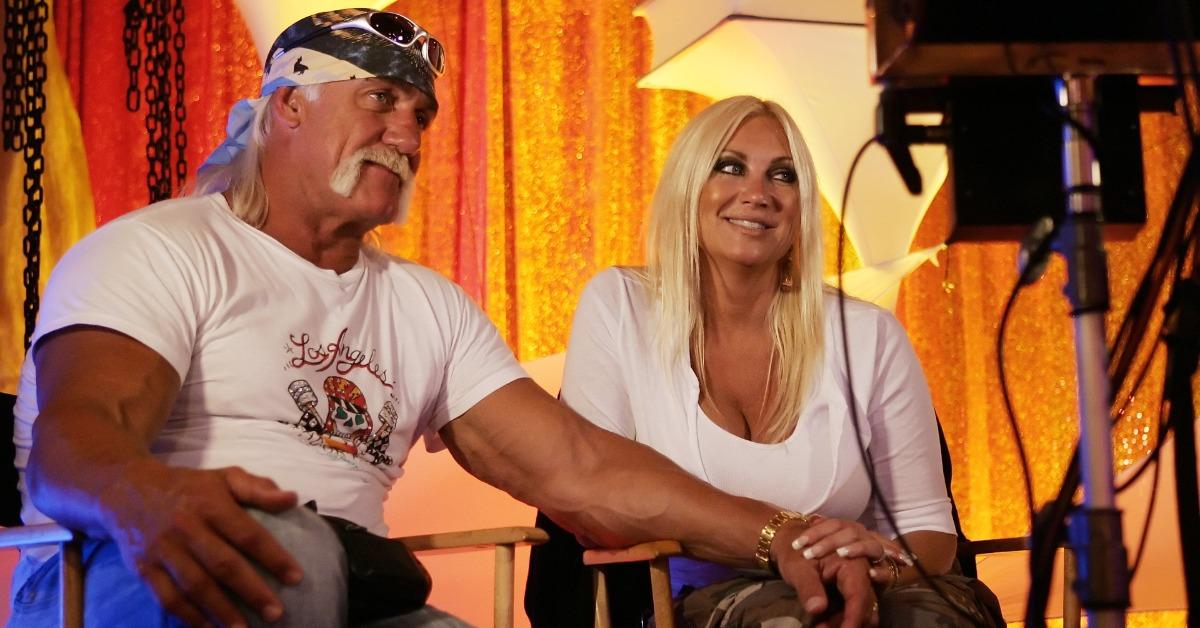 Prior to his marriage to Jennifer McDaniel, Hulk was married to Linda Hogan for 26 years. They got married in 1983, and Linda become a famous television personality following her and Hulk's 2005–2007 reality show Hogan Knows Best, which centered on their family — including their two kids, Brooke Hogan (born in 1988) and Nick Hogan (born in 1990).
Article continues below advertisement
Unfortunately, Linda filed for divorce from Hulk in 2007. The following year, she blamed his alleged infidelity for the split, and by 2009, the pair were officially divorced. Roughly two years later, Linda accused Hulk of being physically violent toward her while they were together, something that he adamantly denied, per TMZ.
At the time Linda made these accusations, Hulk told the Bubba the Love Sponge radio show that Linda was a "non-issue" who was "still riding on the Hulk Hogan name."
"Just take her and put her in the same category with the Iron Sheik and the Ultimate Warrior. They all belong together," Hulk said on the show, according to the TMZ.
Article continues below advertisement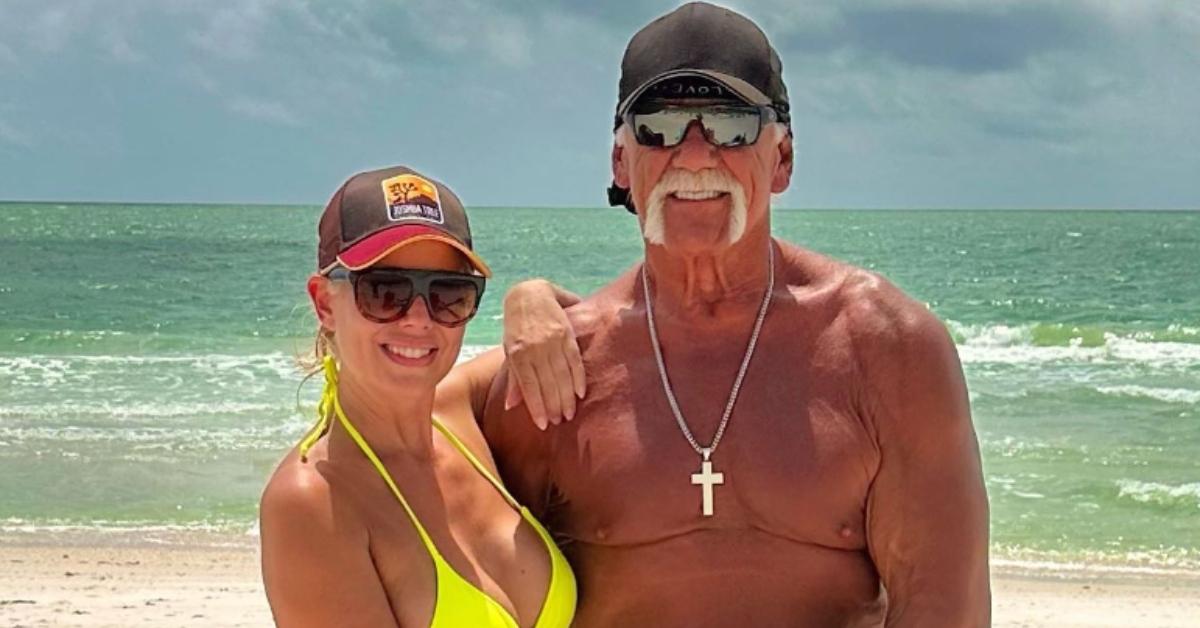 Hulk Hogan announced his engagement to girlfriend Sky Daily in July 2023.
Hulk announced his engagement while making a speech at a friend's wedding in July 2023, per the Los Angeles Times. "I asked Sky to marry me, and she was crazy enough to say yes, brother," he said during his speech.
Article continues below advertisement
He then went on to confirm the news to TMZ, explaining that he had proposed to her at a restaurant in Tampa, Fla.
Sky is reportedly an accountant and a yoga instructor, as well as a proud mother of three.
Hulk also appeared that month on Theo Vonn's This Past Weekend podcast and said that he'd stopped drinking during the course of his relationship with Sky.
"I've been with my girl Sky for a while, and everything that I've ever had happened in my life — both of my two marriages — everything bad that's ever happened to me had to do with alcohol," he said (per the LA Times).
"During those marriages, there was a lot of alcohol use. ..." Hogan continued. "But then, when I got with Sky, I started getting an edge [when drinking]. I'd dig and start s---. And all of a sudden, I started losing something I didn't want to lose again. So I said I'm done drinking."