Hulk Hogan's Kids Are Almost More Powerful Than He Is
Who are Hulk Hogan's kids? The famous wrestling star is engaged to yoga instructor Sky Daily. But he already has a family legacy with two children.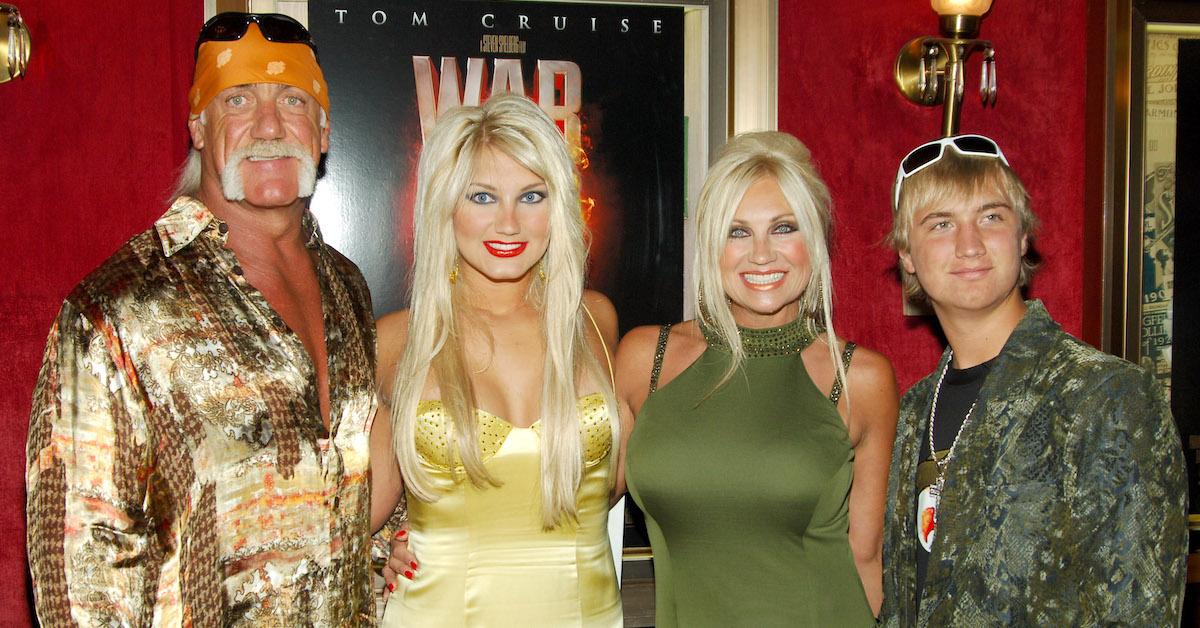 He may not be the MCU's version of the Hulk, but Hulk Hogan is still a force to be reckoned with. And he's not just a wrestling machine … he's a love machine. That's right — Hulk Hogan (born Terry Gene Bollea) is now engaged for the third time. This time, the 69-year-old is set to marry 45-year-old yoga instructor Sky Daily.
Article continues below advertisement
Now that this will be Hulk's third marriage and Sky's second, we can't help but wonder if they have kids. We know that Hulk has kids, but what are they up to now? And will Hulk become a stepfather?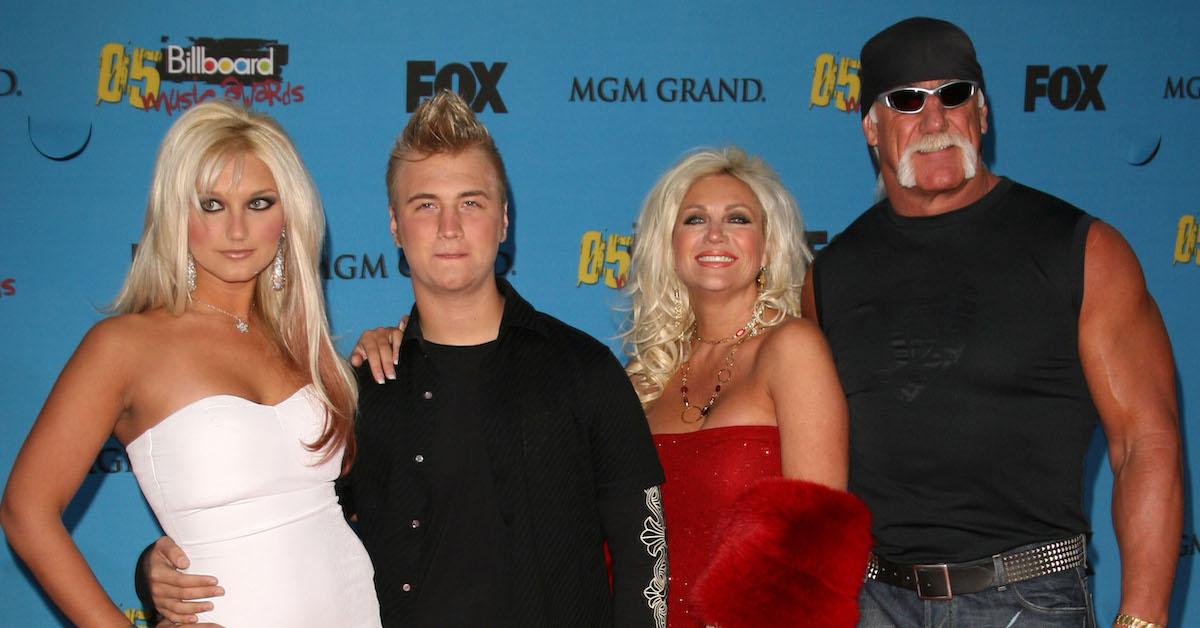 Article continues below advertisement
Hulk Hogan has two kids, Brooke and Nick, both of whom are now adults.
Hulk was famously married to Linda Hogan (née Claridge) for 24 years before their messy divorce in 2007. They married in Dec. 1983 and had their first child, Brooke, on May 5, 1988. On July 27, 1990, their son Nick was born. However, in 2007, Christiane Plante, a friend of Brooke's, told the National Enquirer (via Today) that she and Hulk had an affair.
This led to Hulk and Linda's messy divorce, in which Linda received about 70% of their assets. Regardless of their parent's relationship, Brooke and Nick piggybacked off their father's fame to spearhead their passions. The whole Hogan family was featured in Hulk's reality show, Hogan Knows Best, so Brooke and Nick were already in the spotlight.
Article continues below advertisement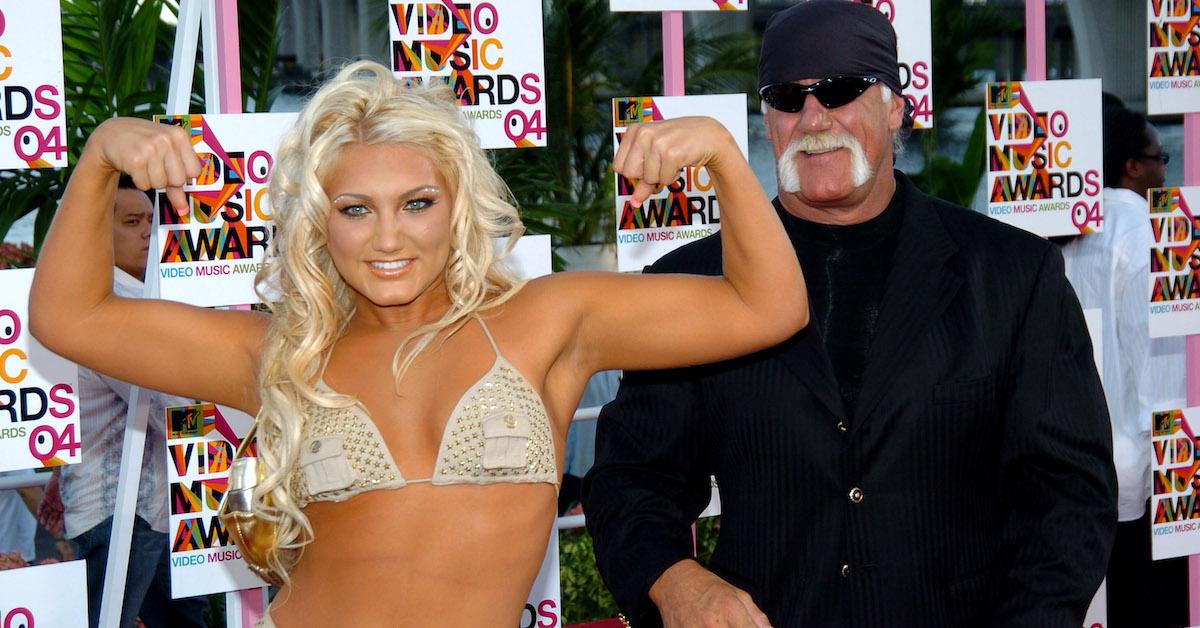 Now 35 years old, Brooke Hogan is an actor, singer, and entrepreneur. Her 2004 hit, "Everything to Me," topped the Billboard charts. She later acted in Little Hercules in 3-D, Sand Sharks, and was more recently in an episode of GLOW on Netflix. Now, she's focusing on expanding her acting and music careers while promoting her Nashville interior design firm, BB Designs.
Article continues below advertisement
Alternatively, Nick, now 33 years old, is primarily a DJ, although he also has some acting credits. He appeared in Masterminds in 2012 and in Kill Katie Malone in 2010 but is more focused on his DJ career. In 2007, he drove into a palm tree under the influence of drugs or alcohol, which led to his friend John Graziano's permanent brain damage.
Article continues below advertisement
While Nick's (and Hulk's) legacy is marred with that story, Nick has done everything he could to turn himself around afterward. He spent eight months in a Florida county jail and lost his license for three years. Now, Nick is engaged to his tour manager, Playboy centerfold Tana Lea. Could Hulk become a grandfather soon? Time will tell.
When he marries Sky Daily, Hulk Hogan will also be a stepfather.
Sky and Hulk were first spotted together in February 2022, so this engagement is still a relatively early stage of their public relationship. Because of this, not much is known about Sky compared to Hulk, who's been in the public eye for decades. In addition, Sky keeps her private life relatively close to her chest, although that will be more difficult as Hulk Hogan's wife.
Article continues below advertisement
She has three children whose ages and names have not been disclosed publicly. Sky's Instagram account is also private, so while we don't know much about Sky's kids, we know Hulk will be a stepfather! 24 years younger than Hulk, Sky is definitely young enough to have relatively young children, especially compared to Hulk's adult children.
So is Hulk ready to be a father all over again? At 69 years old, he's still entering new phases of life, and that's pretty exciting, brother!