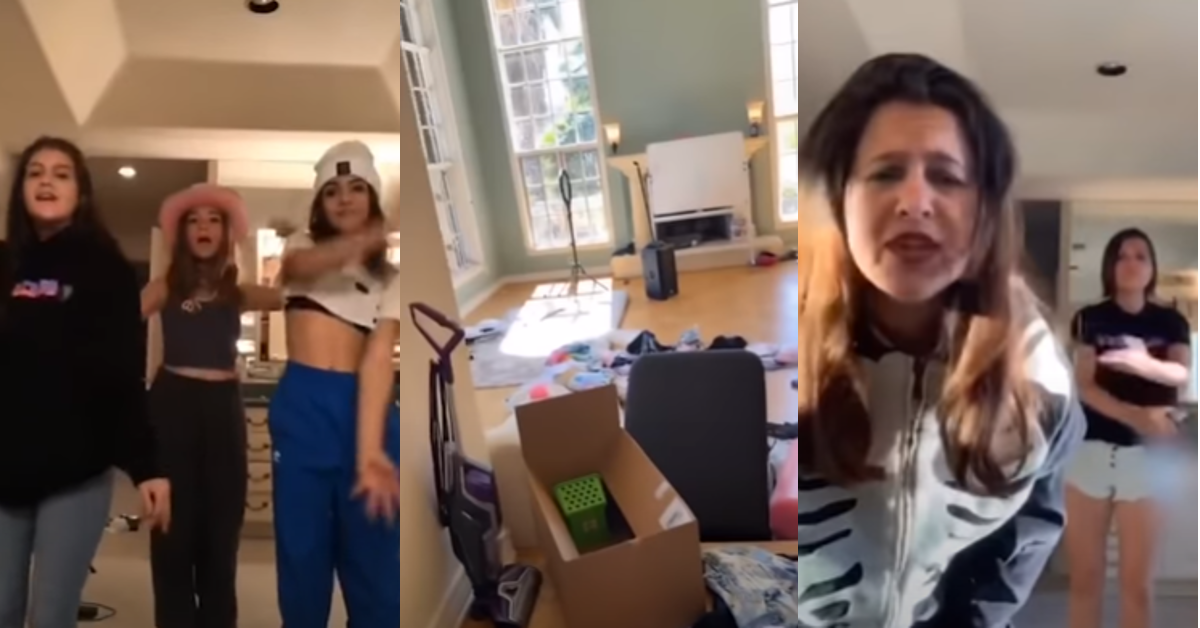 Mom Who Allegedly Broke Into Hype House With Her Daughter and Pals Now Denies Trespassing
During the summer of 2020, popular TikTok user Chase Hudson sent out a tweet alleging that a few teenage girls along with their mom broke into the former location of the Hype House, which a collective of popular influencers lived in, and stole some of his clothes. He called the situation weird and expressed his disbelief that folks thought it was OK.
Where did Chase get the basis for his allegations? Well, the folks involved with the break-in recorded themselves inside the home.
Article continues below advertisement
The mom, her daughter and the young girl's friends are denying the Hype House break-in.
In a now-deleted TikTok video, Maria Ulacia said, "I just wanted to come on here to apologize to everybody who unfortunately believes that I broke into the Hype House." She went on to add that she didn't lift anything from the home and that yes, she did put on Chase Hudson's jacket, but she didn't steal it. "I am not a thief, never have been and never will be," she said.
So how did Maria, her daughter, and their friends get inside the house and record videos that they then uploaded online? Maria says that there was a caretaker in the home who let them inside.
The woman's daughter, Jenny Popach, also reiterated that a caretaker led them to "believe it was OK to see the home."
Article continues below advertisement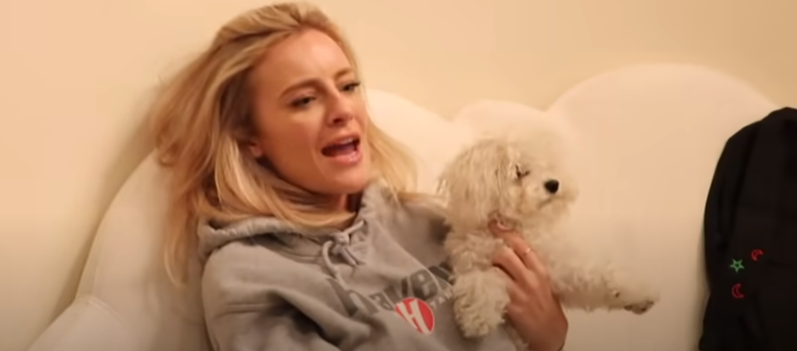 Jenny went on to say that the front door was unlocked and that a hat her friend was wearing didn't belong to Influencer Avani Gregg. She also denied flushing a fish down a toilet and stealing a pet gecko.
Alex Warren, another member of the TikTok collective, said that this simply isn't the case. "We don't have caretakers at the old Hype House. Every door was locked except one window," he wrote on a fan's post about the story.
Article continues below advertisement
The reason why Alex called it the "old" Hype House is because the group of influencers grew so much that they ended up getting a new place to better accommodate them. Even though they were in a new home, they were still paying rent on the previous Hype House.
Article continues below advertisement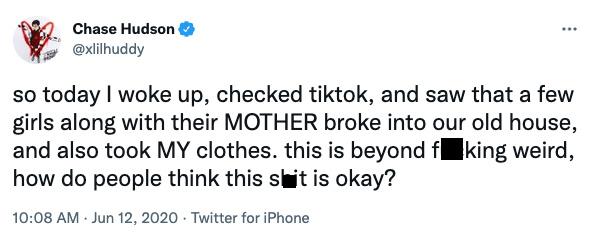 The initial series of videos showing the "break-in" have all since been deleted, but reports indicate that a woman who appeared to be one of the young girls' moms, presumably Maria, said that they were going to move into the "OG Hype House" and they'd be launching the "Junior Hype House."
Article continues below advertisement
"So, if you want, stay tuned. It's going to be amazing. We're going to have amazing content in the house and yes we have all the great memories of the OG Hype House."
Article continues below advertisement
Afterwards, she took folks on a tour of the house and started looking at items left behind by original members of the collective (including Chase's jacket). They also danced around in the Hype House bathroom.
Article continues below advertisement
It isn't uncommon for influencers to band together and live in a shared house in the hopes of upping one another's respective brands. The more popular they become, however, the more people are going to know about the homes that they live in and try and check out the spots for themselves.
Anthony Reeves at the Sway House, for example, has urged folks on social media many times not to drop in whenever they felt like it to knock on the front door or peer through the window.