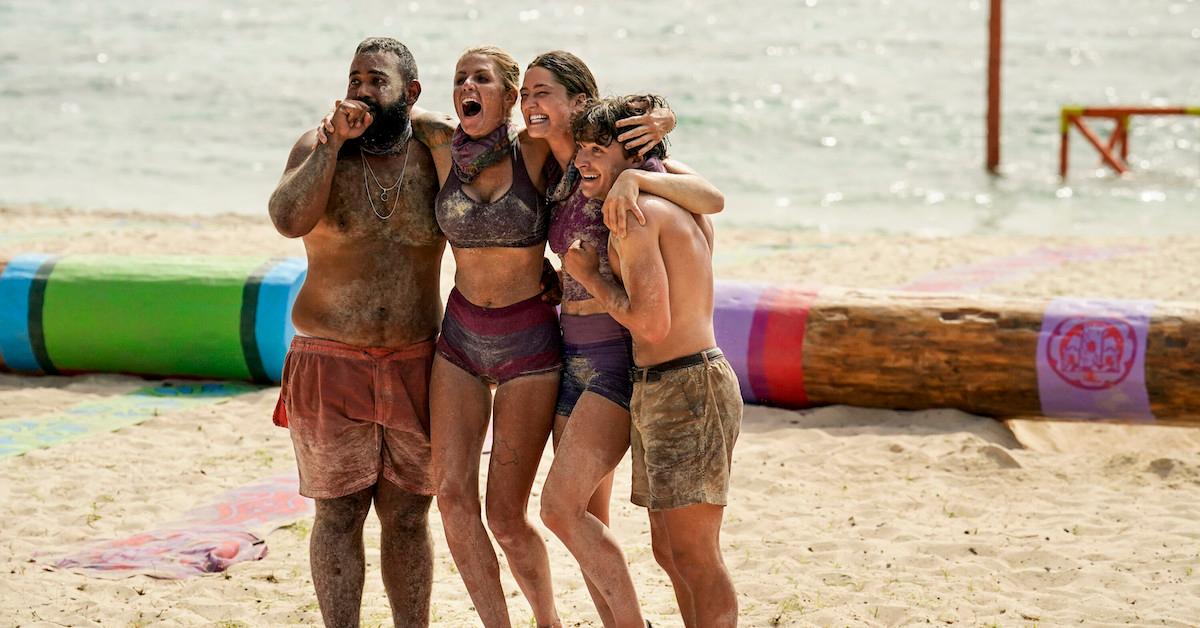 The Newest 'Survivor' Advantage May Be Dead Before It Was Even Alive
What is the Inheritance Advantage in 'Survivor 44'? Sarah had the Inheritance Advantage, and the advantage could make a difference in the season.
Spoiler alert: This article contains spoilers for Season 44, Episode 4 of Survivor.
In the new era of Survivor, there's no shortage of new advantages, twists, and disadvantages. In Season 44, we're introduced to the Inheritance Advantage in the two-hour premiere episode during the "Jungle Jaunt." We haven't seen it in play yet, although Episode 4 would have been the perfect opportunity.
Article continues below advertisement
Now we're wondering if the Inheritance Advantage will come back into the game and if it will appear in future seasons. But how exactly does the Inheritance Advantage work? Has it replaced the Knowledge Is Power Advantage?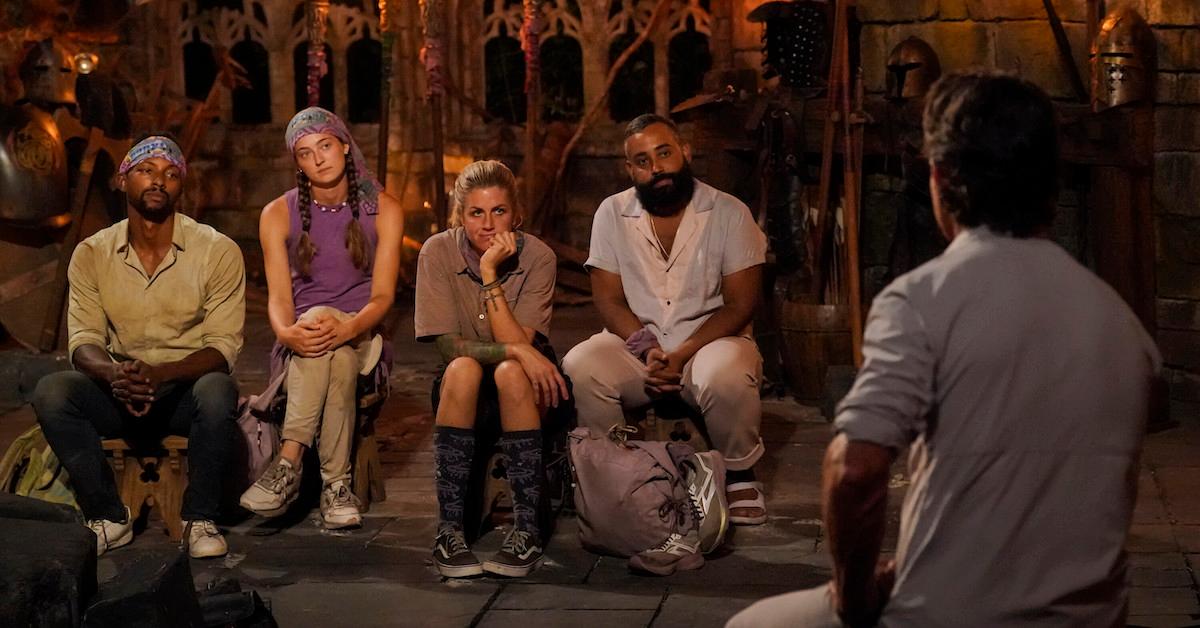 Article continues below advertisement
The Inheritance Advantage in 'Survivor' is a new advantage that has been introduced in Season 44.
In the premiere episode of Season 44, one player from each of the three tribes is sent on a journey. They each have to risk their vote to win a potential advantage. They then have the option to risk another vote if they don't win the advantage on the first go. Matt loses two of his votes and wins nothing, Lauren wins a "Bank Your Vote" advantage and loses nothing, and Sarah loses one vote and then wins the Inheritance Advantage.
Article continues below advertisement
In the episode, she reads, "You have earned the Inheritance Advantage. This allows you to secretly inherit all advantages and idols played at one Tribal Council."
Jeff clarified to EW, "The way this advantage works is any idols or advantages that are played at that Tribal Council have full power to the holder. So they play as normal. But once they are played, and Tribal is over, those same idols or advantages are secretly given to the holder of the advantage with the same full power."
Sarah goes home in Episode 4 with the Inheritance Advantage in her pocket, but it wouldn't have made a difference.
Sarah would've needed to play the Inheritance Advantage while casting her vote to play it properly. If she played it during Episode 4, she would have inherited Josh's idol, since he played his idol before the votes were read. However, she would only inherit the idol after Tribal Council, which means that since she was voted out, the Inheritance Advantage wouldn't have made difference.
Article continues below advertisement
Sarah goes home with a fake idol in her pocket, but in her exit speech, she regrets not playing it. However, she's probably relieved after watching the episode, as it could have been more embarrassing to play a fake idol, thinking it's real. Even still, some fans are unfairly criticizing her for not playing her Inheritance Advantage.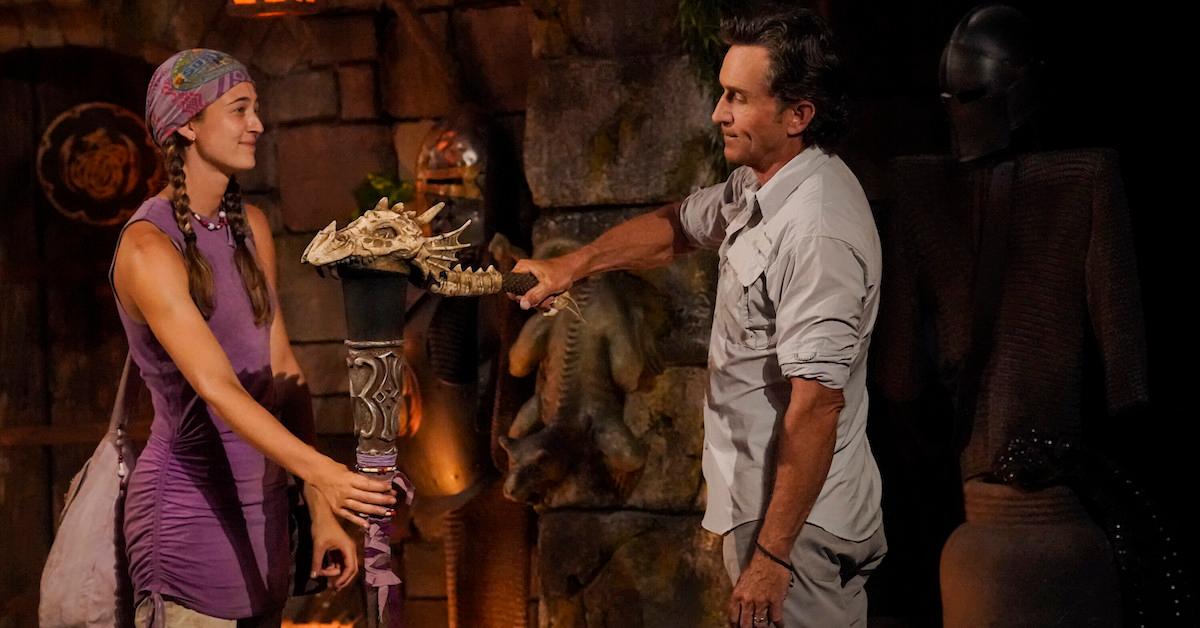 Article continues below advertisement
If the Inheritance Advantage comes back into the game, it would be the most useful for a player in an alliance with several advantages. If whoever has it is in the know, they could play it during a Tribal when several advantages are played, and then secretly gain the power of all of those advantages after the fact. But it's not very useful for someone in danger because the player only gains its power after the Tribal Council.
We aren't sure if this is possible, but it could also be used by someone who plans to play their immunity idol in order to gain another immunity idol after the Tribal Council. If someone has both an Inheritance Advantage and an immunity idol, they could play both at the same Tribal and walk away with a secret immunity idol in their pocket.
Article continues below advertisement
Knowledge Is Power is a slightly different advantage; it allows someone to steal someone else's advantage during Tribal but requires specific knowledge of who has which advantage. The upside of Knowledge Is Power is that it can help someone in a bind that needs an advantage during that same Tribal.
Article continues below advertisement
Both advantages give players tons of power in the game, but they can also paint major targets on those players' backs. So we'll just have to see how they change the dynamics of the game, whether they're played or not.
New episodes of Survivor air every Wednesday at 8 p.m. EST on CBS.