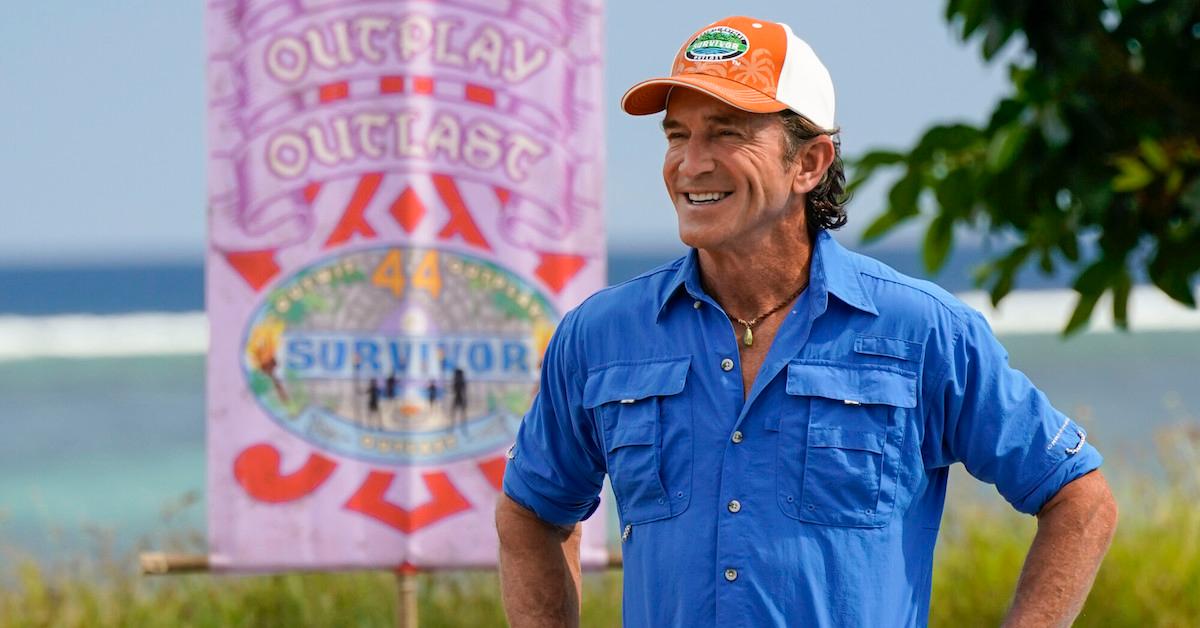 The Lamb Eats the Lion in the Fourth Episode of 'Survivor 44' (SPOILERS)
We recap 'Survivor 44' Episode 4, titled "I'm Felicia." The Tika tribe has a rough go after the biggest twist in the new era of 'Survivor.'
Spoiler alert: This article contains spoilers for Survivor 44, Episode 4.
We're literally diving into the latest episode of Survivor 44, which kicked off with some bubbles. The castaways might work hard, but the editors work harder. (We're kidding, it's definitely harder to play the game of Survivor.) The camera pans to the new Soka on Day 8 of the game, just about a third of the way through the game in this new era of 26-day games, who is meditating with Frannie's calming leadership.
Article continues below advertisement
Episode 4, aptly titled "I'm Felicia," gives us the biggest blindside of the season and one of the most exciting twists in the new era to date. So, let's get past the bubbles and into the mud.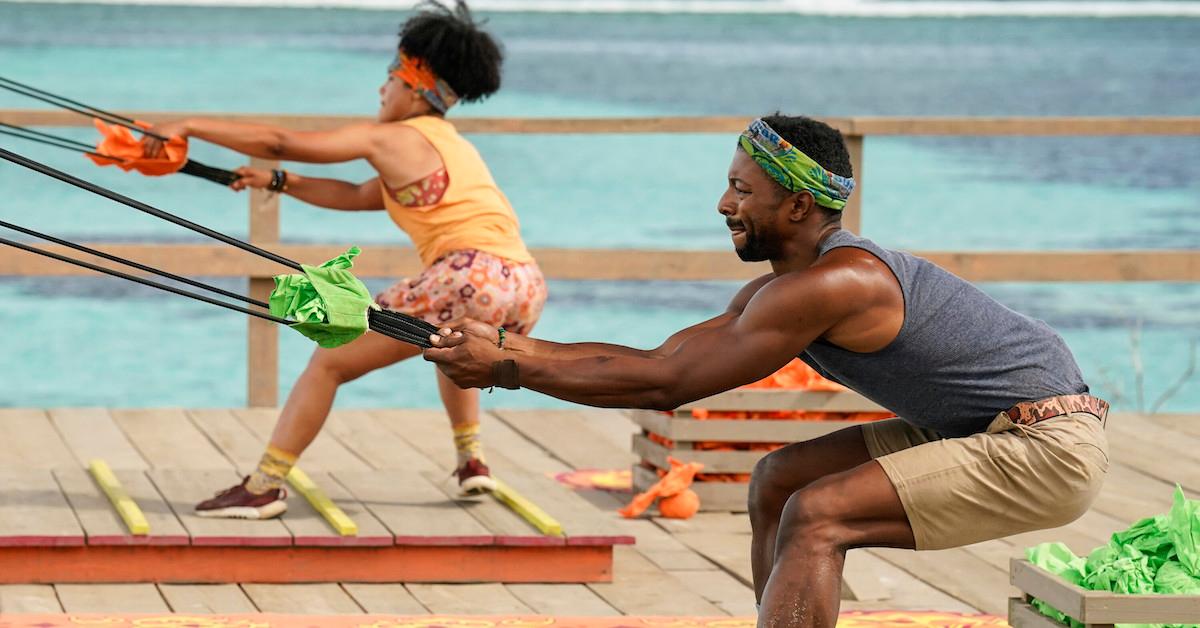 Article continues below advertisement
Soka and Tika Are L-I-V-I-N-G.
Josh shares that he feels pretty cozy at Soka as a potential swing between two pairs, Danny plus Heidi and Matt plus Frannie. However, neither of those pairs feels like they can trust Josh, so they agree to vote him out if they go to Tribal Council next.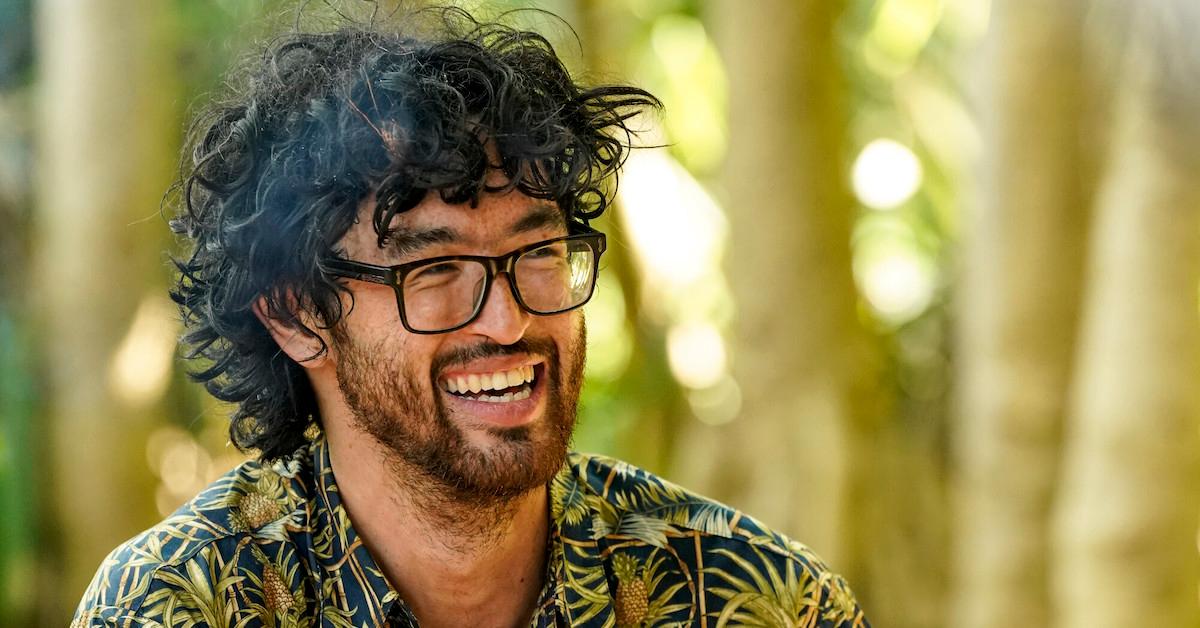 Article continues below advertisement
Back at the Tika tribe, Carolyn tries to draw an unsuspecting tribemate into finding the fake idol using some janky red sticks. She thinks "'X' marks the spot" and we think, "How could anyone fall for this?" Even still, when Sarah notices the "X" on the birdcage and then the "X" under the camp's sitting log, she finds the fake idol, believing it's real. We can't blame her though; with the official "Congratulations! You've found a hidden immunity idol!" parchment, it's deceptive.
A reward challenge? In the new era?
Yes, sometimes there are reward challenges! And we love them. In this one, the tribes are competing for tarps. First place gets a large tarp, and they get to choose who's going to go on the journey (we dubbed it the Jungle Jaunt in Episode 1). Second place gets a smaller tarp, and third place gets … nothing.
Article continues below advertisement
It's actually a fairly simple challenge. Each player needs to climb up a ladder and across a cargo net to then launch sandbags at a series of targets. Frannie and Kane sit out, so with four competitors in each tribe, each player must hit at least one target. This means a tribe is only as strong as its weakest link.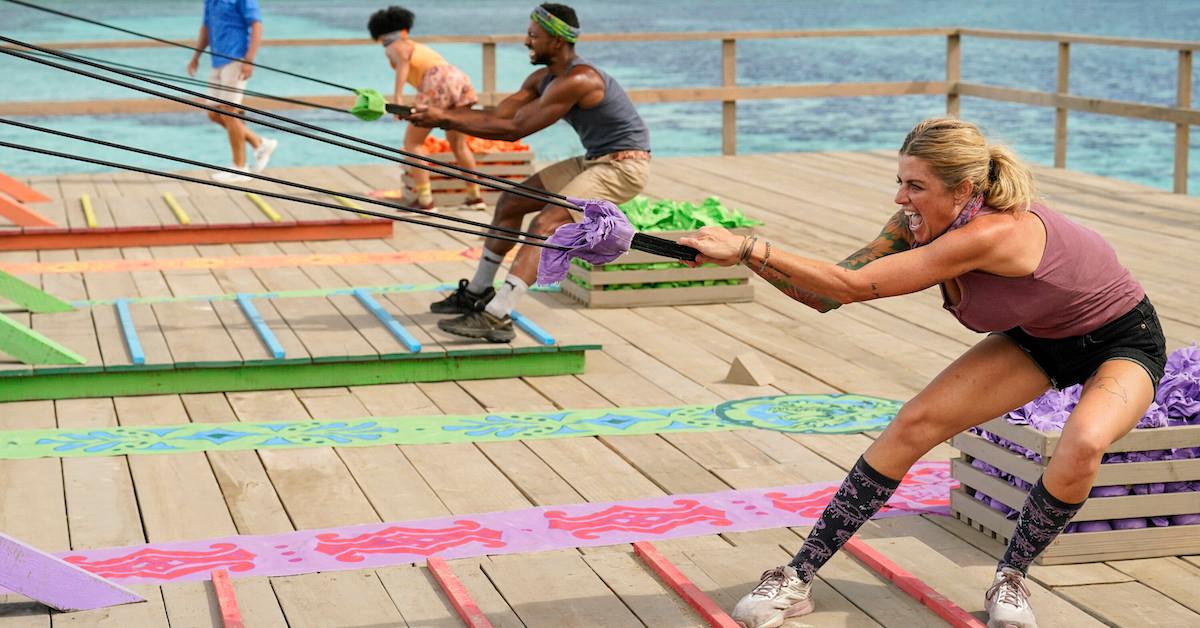 Article continues below advertisement
With some Mission Impossible-esque music and somersaults from Danny, Soka takes the win easily. Ratu and Tika compete for second place, with Ratu eking out the win after Carolyn struggles to hit a target. Soka chooses Josh, Carson, and Jaime to go on the journey, which turns out to be a game-changing decision.
The biggest new-era twist yet.
Between all the advantages, disadvantages, and extra games within the game of Survivor, we never thought we could love a new twist so much. But this "Jungle Jaunt" ends in a very unexpected way. As the three players separate, they are each just given an immunity idol, which seems too good to be true. That's because it is.
Article continues below advertisement
The parchment with their idol instructions says, "Oh, and one more thing, you will not be returning to your tribe. Reach into this bag and draw a new buff. Then get on the boat and head to your new tribe. The game just changed."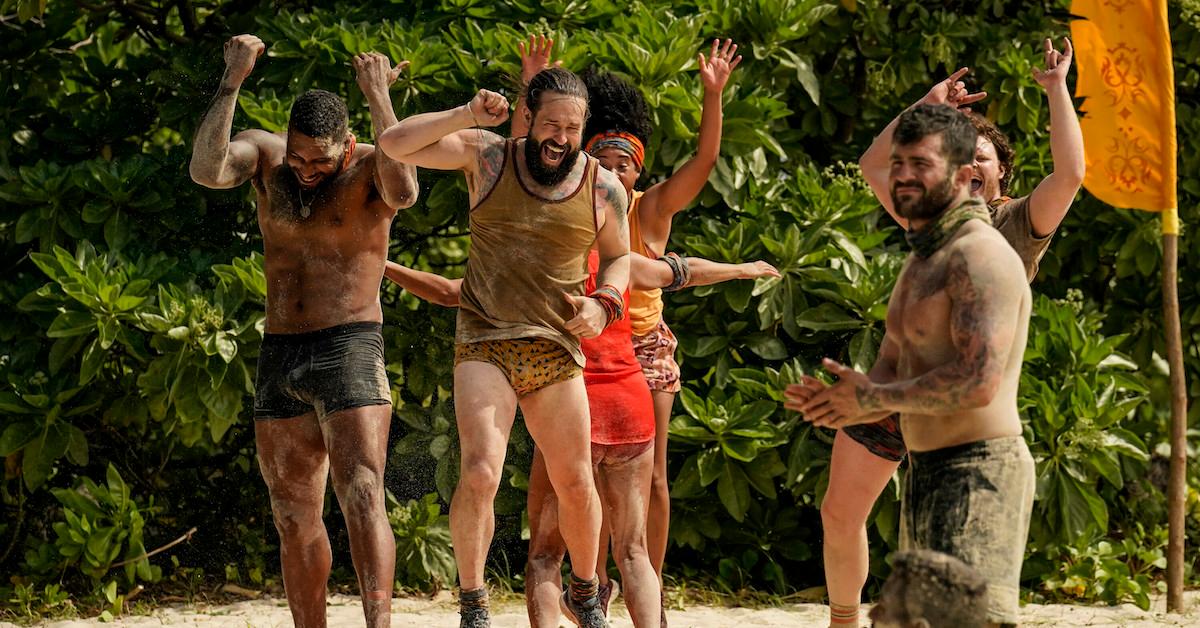 Article continues below advertisement
From all the criticism that if the New Era included a tribe swap, fewer women would be voted out in the initial stages of the game, it seems like the producers have finally listened. Josh thinks he "was in a great position with Soka," but this swap could actually be his blessing in disguise. Jaime thinks she's going into a new tribe with two idols, but one of those is actually fake. And Chaotic Carson just goes from "excitement to anxiety."
Josh heads to Tika and Yam Yam is heartbroken over losing Carson. While Josh is welcomed with open arms, he narrates, "I'm walking into a lion's den. I'm a lamb, and they're all lions, and they're ready to pounce." He immediately gets off on the wrong foot when he lies about being a physical trainer — he's actually a surgeon — and the Tika tribe sees through his lie immediately.
Article continues below advertisement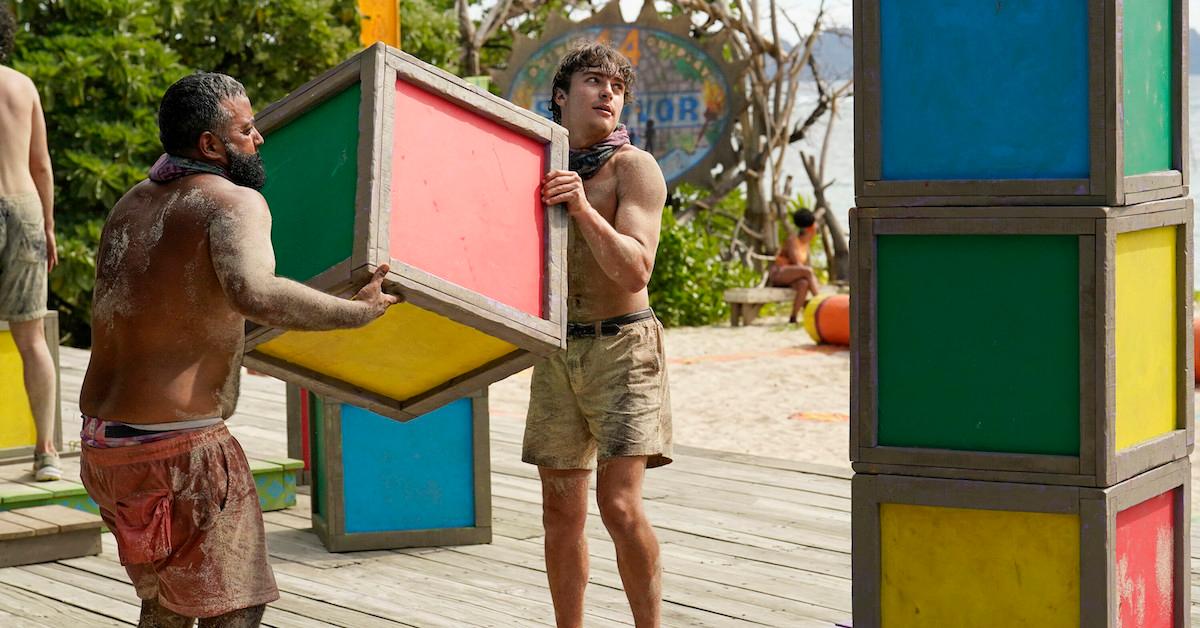 Carson is sent to Ratu, which brings some exciting new dynamics when Matthew quickly tells Carson everything he knows after he loses his number one ally, Jaime. Carson also leads the tribe to believe that Yam Yam was the mastermind and that he was at the bottom.
Article continues below advertisement
This leaves Jaime in the Soka tribe, and she shows up bright-eyed and bushy-tailed. This leaves the other four Soka members suspicious that she could have an idol, so Danny goes through her bag but finds nothing. Matt still suspects that Jaime has something, so they're worried about losing the challenge.
A nail-biting immunity challenge
We've seen this Immunity Challenge before in various forms: Players need to jump and grab a key, then swim to a beam that they need to cross, before swimming to their tribe's platform. Once all the tribe members arrive at the platform, two members can unlock their puzzle pieces to put together a puzzle; in this case, it's a manta ray puzzle! Jaime and Matthew sit out, and the challenge is underway.
Article continues below advertisement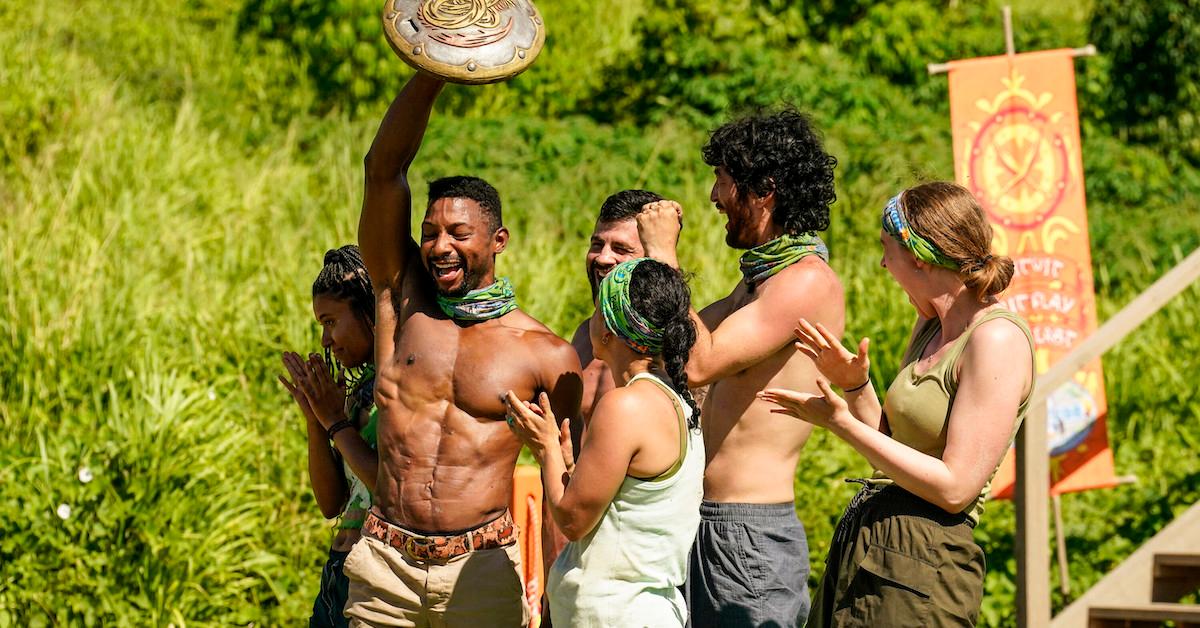 Once again, Soka is So-Capable and finishes with a major lead. Ratu and Tika are left to battle it out after some major obstacles on both sides. On the Ratu end, Lauren misses the key and instead of going back for it, Brandon is forced to swim back out and run the course again.
Article continues below advertisement
Yam Yam and Kane both struggle with the balance beam, so it's neck and neck once the two tribes get to the puzzle. But now that Ratu has puzzle master Carson on their side, they're able to pull out the win once again, sending Tika to Tribal Council.
The chaos before the storm.
Although Sarah, Yam Yam, and Carolyn all agree that Josh is untrustworthy, it wouldn't be a Survivor episode without some chaos. Sarah and Yam Yam decide that Carolyn will be the decoy vote, so they tell Josh to vote out Carolyn. However, Carolyn is tired of being the decoy vote! Yes, girl, stand up for yourself! Also, Survivor 101: The best way to alienate someone in your alliance is by making them the decoy vote.
Article continues below advertisement
Josh also sees right through the plan, but because Carolyn feels alienated, she and Josh discuss the options. He reveals that he has an idol and that he'd play it for Carolyn. She could just let him go out of the game that way or he could play his idol for himself, and they could vote out Sarah.
Article continues below advertisement
Tribal council: "Bye, Felicia!"
In Yam Yam's effort to make Josh feel more comfortable, he accidentally isolates Carolyn. He makes a "new kid at school" metaphor in which he refers to the kid he doesn't want to play with anymore as a "her." Carolyn takes this to mean that he's talking about her, and the sparks fly. Host Jeff Probst is gushing over the discourse at this Tribal Council, as Yam Yam tells that metaphorical kid at school, "Bye, Felicia!"
Jeff mimics Carolyn rolling her eyes into her head as she pulls down her cheeks in anxiety as Carolyn says, "But who's left? Felicia! I'm Felicia!" It's all out in the open that Carolyn is feeling uneasy, so we can't be too surprised at home when Carolyn chooses to blindside Yam Yam and Sarah. Josh plays his idol, and with two votes for Sarah, she's sent home, with a fake idol in her pocket.
Article continues below advertisement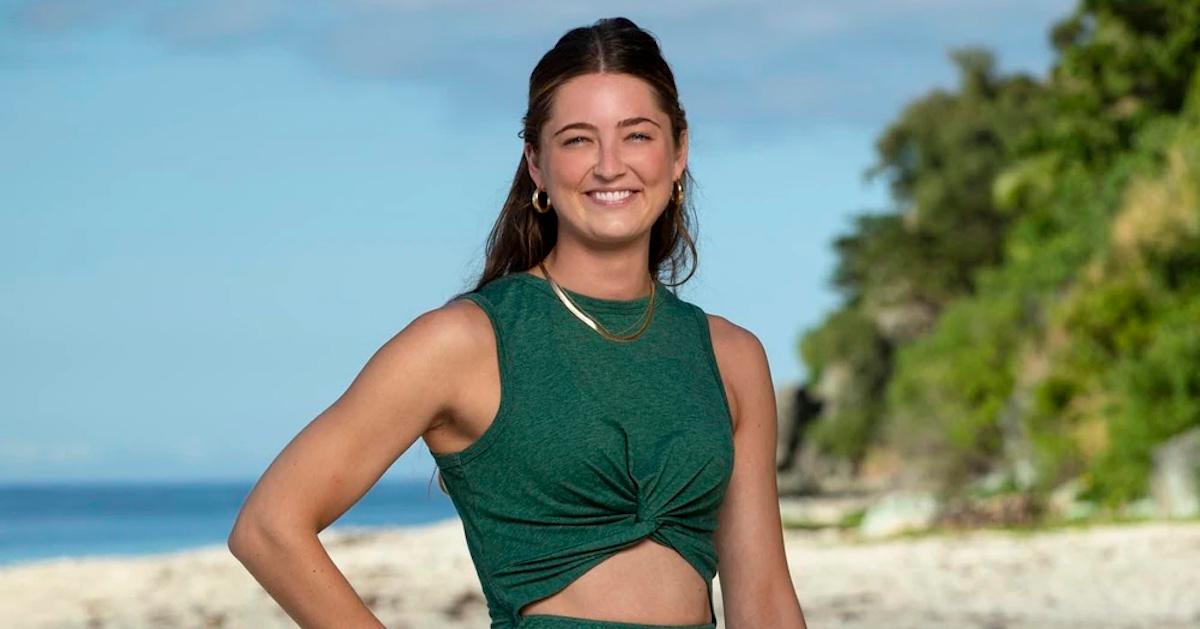 Ironically in her exit speech, Sarah is kicking herself for not playing her idol, but we know that it wouldn't have mattered anyway.
Tune into CBS every Wednesday at 8 p.m. EST to catch what happens on the next episode of Survivor.