Does Aimee Garcia Really Sing in Netflix's 'Christmas With You'?
Is actress Aimee Garcia really singing in 'Christmas With You'? The Netflix movie features the musical stylings of fictional pop star Angelina.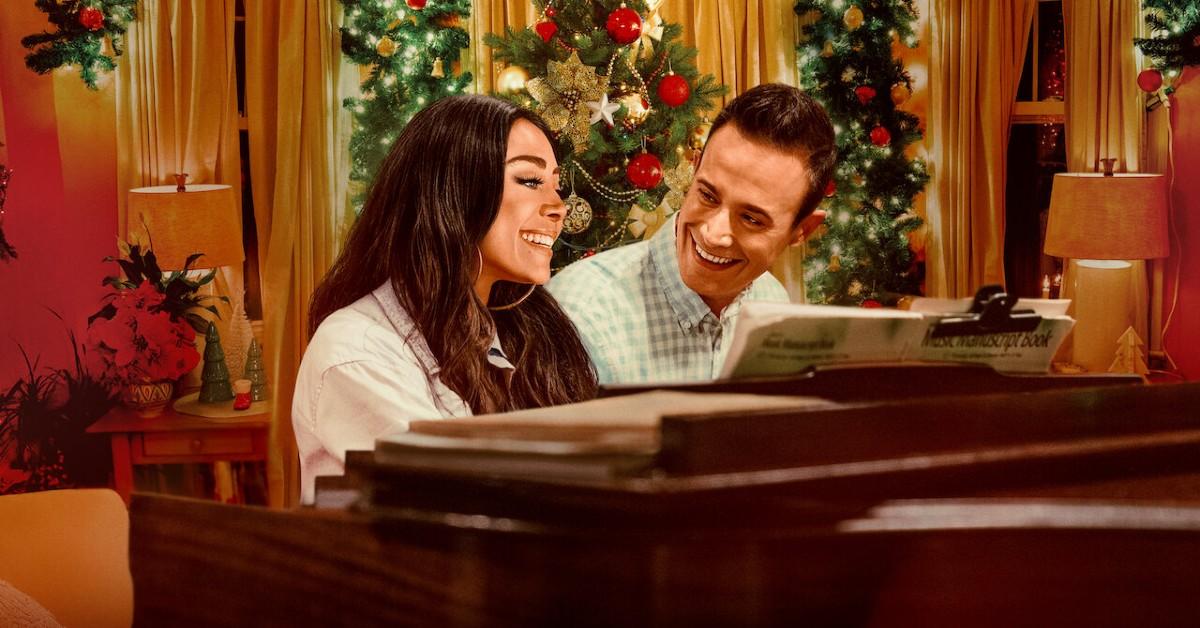 Grab your Snuggie, your Ugg slippers, and a piping hot mug of cocoa, because it's officially time to bask in the warmth of cheesy holiday movies. Among the sea of blissfully cringe-inducing Hallmark and Lifetime flicks is Netflix's PG-rated, music-fueled film Christmas with You. (We know, it boasts a lackluster title.)
"Seeking inspiration for a hit holiday song, a pop star grants a young fan's Christmas wish to meet her — and finds a shot at true love along the way," the official synopsis reads.
Article continues below advertisement
Feeling lost in both her career and her life, world-famous Latin pop star Angelina (Aimee Garcia) has just a handful of days to conjure up a chart-topping holiday bop, or else her record label will drop her. When she finds herself stuck in upstate New York due to a conveniently-timed snow storm, Angelina is forced to stay with her 15-year-old fan, Cristina (Deja Monique Cruz), and her widowed (obviously) music teacher/songwriter father, Miguel (Freddie Prinze, Jr.). Naturally, fate brought these two struggling musicians together for a reason.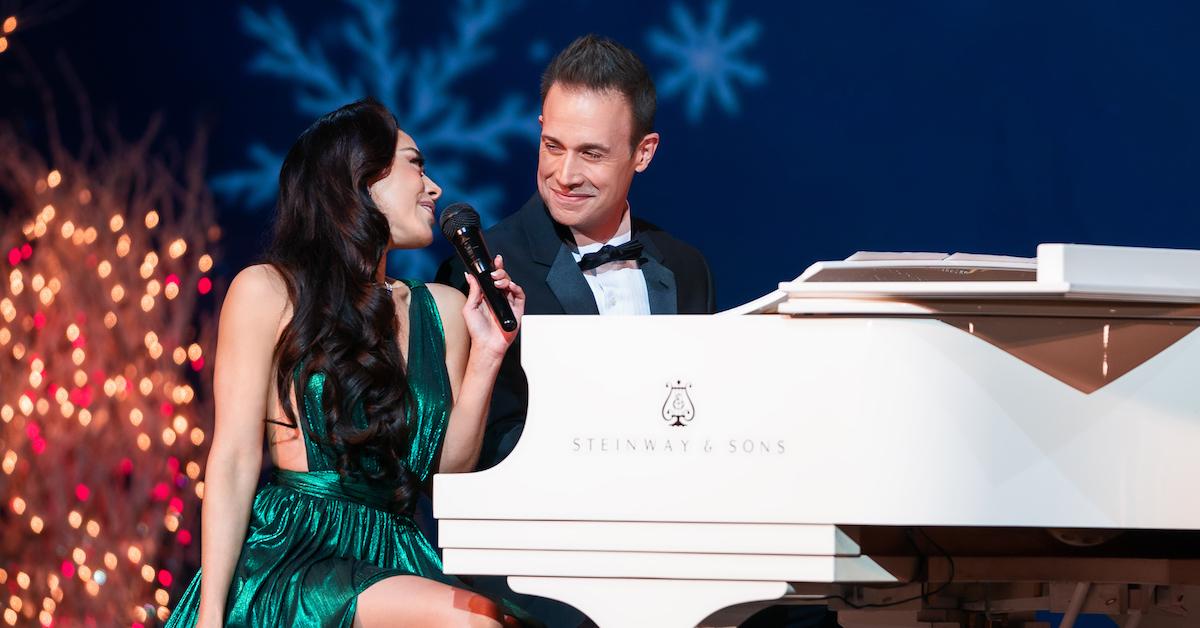 Article continues below advertisement
Considering much of the film focuses on the musical holiday magic Angelina and Miguel team up to make, you may be wondering if actor Aimee Garcia (George Lopez) really has a fierce set of pipes. Does she sing in the film?
Does Aimee Garcia sing in 'Christmas with You'?
Perhaps Aimee doesn't deliver Mariah Carey-level vocals, but she does sing in Gabriela Tagliavini's Christmas with You.
Though she's not a classically-trained singer, she previously lent her vocal talents to drama series Lucifer's Season 5 musical episode, titled "Bloody Celestial Karaoke Jam."
Article continues below advertisement
"Netflix had offered me this role in Christmas with You because of the musical episode on Lucifer, but I barely sang and danced [for that]," Aimee told PopSugar. "And [I] may or may not have taken a shot of tequila in the sound booth. I cannot confirm nor deny."
Article continues below advertisement
Given just three days to learn all of the songs in Christmas with You, Aimee "had a minor panic attack" when preparing for the role.
"[When I asked], 'What kind of voice are you guys thinking?' And they're like, 'Oh, you know, Mariah Carey, Kelly Clarkson.' 'Oh, so the best singers of our generation?' I said, 'Not gonna happen in three days,'" Aimee quipped. We love the honesty.
Because Aimee is clearly a confident force to be reckoned with, she decided to study Britney Spears and Madonna's discographies instead. "They are pop stars. They are legends. And I said, 'I'm just going to lead with my strengths of dancing performance and sing from the heart.'"
Needless to say, she killed it. Perhaps there's a Grammy in Aimee Garcia's bright future.
Christmas with You is currently streaming on Netflix.