The New Season of 'The Flash' Portends a Very Dark Future for Barry Allen
The newest season of 'The Flash' kicks off with a terrifying message from the future, one that says that Barry Allen is responsible for Earth's doom.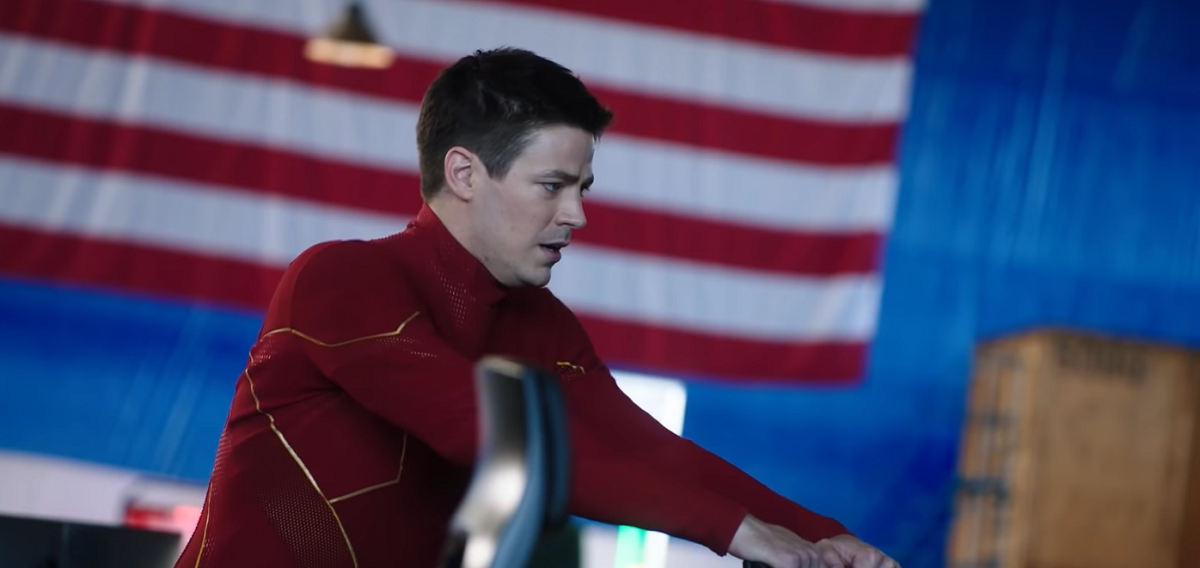 Barry Allen always hits the ground running in The Flash. The latest season of the DC series kicks off as the titular fastest man alive (Grant Gustin) continues the fight to protect Central City from evil metahumans, no matter where or when they come from. Unfortunately, he may prove to be his own worst enemy in the five-episode "Armageddon" special.
Article continues below advertisement
The Flash follows crime-scene investigator Barry Allen. After an explosion at S.T.A.R Labs grants him superspeed, the newly-appointed Flash takes it upon himself to protect his city from nefarious villains who also gained superpowers from the explosion. Time travel, alternate dimensions, crossovers, and CW drama are at the forefront of this DC superhero series.
As the show enters its eighth season, Barry has no time to rest his laurels as he is faced with a dark future in which he is evil.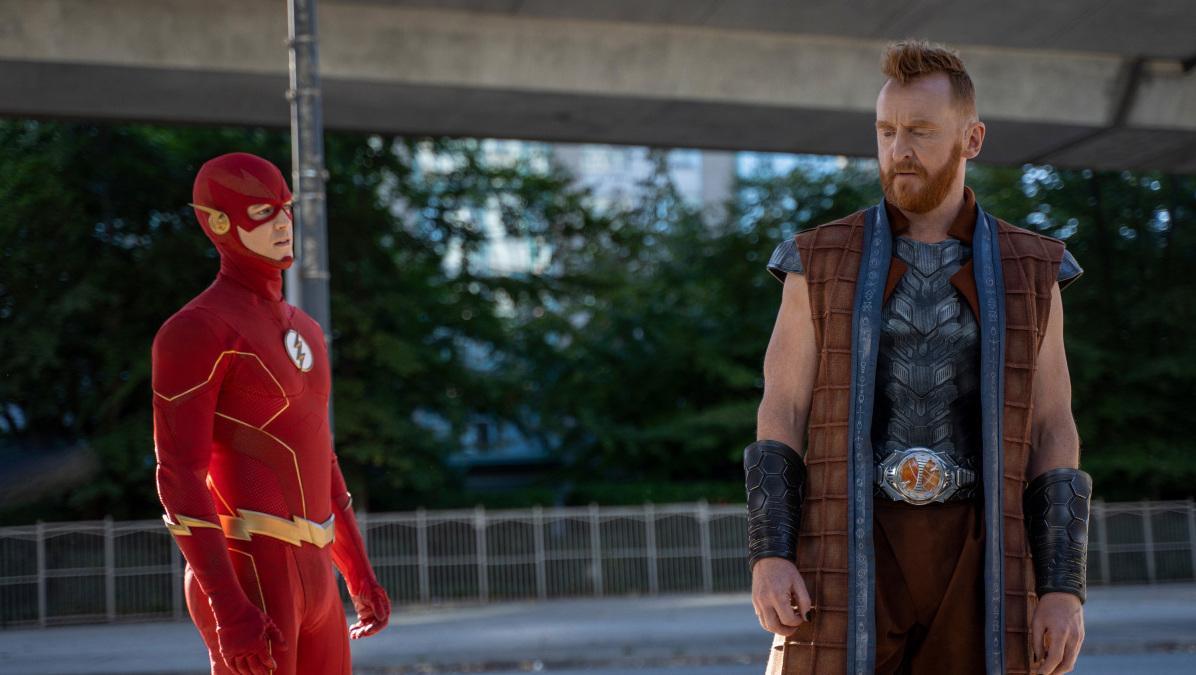 Article continues below advertisement
Is Barry evil in Season 8?
Season 8 kicks off with a five-part special entitled "Armageddon." Part 1 takes place six months after Team Flash defeated Godspeed. Barry and his wife, Iris West-Allen (Candice Patton), attempt to return to their normal lives of stopping metahumans and deep-cutting journalism respectively. Meanwhile, Ray Palmer/The Atom (Brandon Routh) visits Central City for a tech convention, and metahuman Allegra Garcia (Kayla Compton) receives an unexpected promotion at Iris's news outlet.
But even for a team accustomed to fighting metahumans, they've never faced a threat like Despero (Tony Curran). This mind-bending alien being travels from the future in order to eliminate Barry from existence. Though Barry and Ray are barely able to fend him off, Despero is still hellbent on defeating the Flash in the name of preventing disaster.
Article continues below advertisement
There isn't an evil bone in Barry's body, but Despero suggests otherwise. The alien arrives with a warning from the future in which Barry destroys the world by the year 2031. Despero insists that he's there to save the future from the Flash, but Barry is determined to prove that he's not the evil Despero makes him out to be. After revealing his identity to him, Barry is given seven days to prove his innocence. Otherwise, Despero will carry out his mission.
Article continues below advertisement
Barry isn't evil. At least not right now.
The Flash has dedicated his life to protecting his loved ones and the people of Central City. He and his allies all find it hard to believe that he might cause the end of the world. Unfortunately, Despero seems to know more about Barry than even Barry does. The alien suggests that madness will cause him to go rogue.
"Your mind will crack," Despero portends in the S2E8 preview. "And with it, the world ends."
Despero is the most dangerous foe that Team Flash has faced to date. To rise to the challenge, Barry will need all the help he can get. The likes of Black Lightning (Cress Williams), the new Green Arrow (Katherine McNamara), and Batwoman (Javicia Leslie) will arrive to help Barry stop Despero. Meanwhile, Barry will still have to work hard to prevent whatever it is that sends him over the edge.
The Flash airs Tuesdays at 8 p.m. EST on The CW.