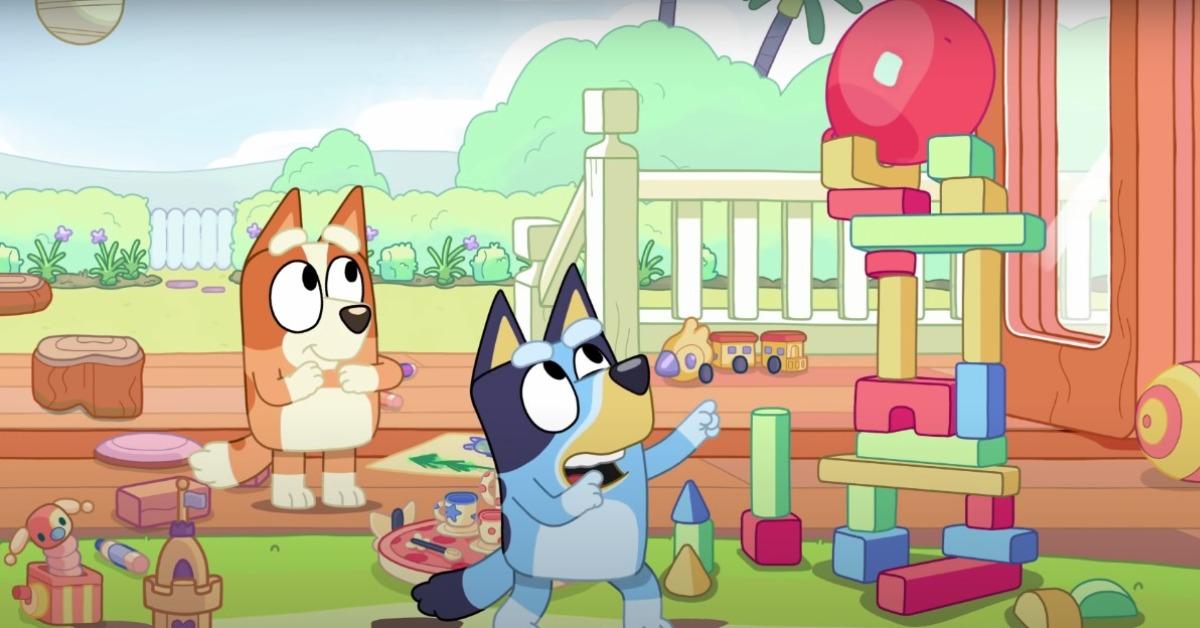 Some Fans of 'Bluey' Still Don't Know Whether the Young Pup Is a Boy or a Girl (EXCLUSIVE)
If you have a kid between the ages of 1 and 8, then you probably know a thing or two about the Disney Plus show Bluey. But even if you have seen every episode of the warm-hearted Australian animated series, you and your kids might still be confused, or at least curious, about whether Bluey is a boy or a girl.
We spoke with Bluey executive producer Daley Pearson about the decision to put less emphasis on that part of the show.
Article continues below advertisement
Bluey follows a dog named Bluey whose parents and younger sibling Bingo live their lives as any other family of four would. The parents play with their kids, and sometimes also look for ways to relax on the couch while doing so. They go on family trips in the car, which has a backseat full of broken crayons and cookie crumbs, like most parents' real-life family cars.
And each episode has a little sentimental moment to make you tear up. As a result, kids and adults alike seem to love Bluey.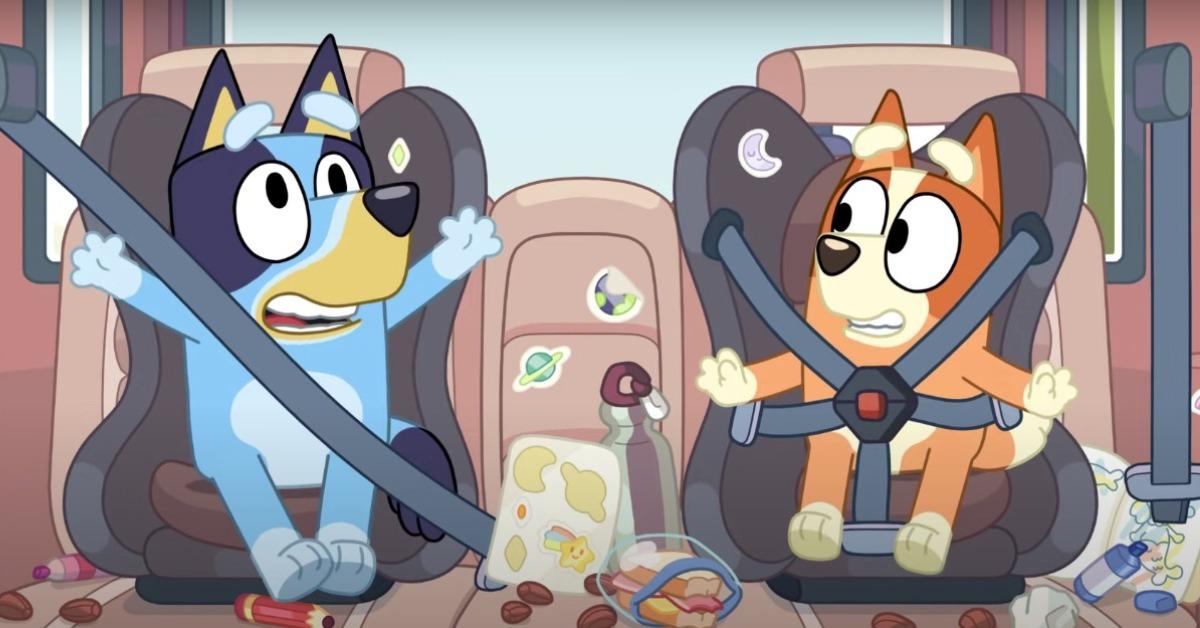 Article continues below advertisement
But is Bluey a boy or a girl?
In case you missed the references in the series to Bluey's gender, she is a girl, as is her younger sister Bingo. Viewers might not realize that both Bluey and Bingo are girls because the fact is rarely mentioned in the series, which does its best to steer the young dogs away from gender stereotypes as far as the games they play and the toys they play with.
For example, you'd be hard-pressed to find Bluey playing a princess game or carting around a bin full of dolls. Instead, Bluey plays pretend and uses her imagination the way a kid of any gender would. And, because of the way she plays and the lessons she learns along the way, she's relatable for girls and boys everywhere.
Article continues below advertisement
"I don't think it was intentional," Daley said, of the decision to not remind audiences often about whether Bluey is a boy or girl. " I think Bluey is very true to life. So I think it's only referenced or put into context as much as parents would... And so for that reason, it's probably more true to life, like you don't sort of remind your child what [gender] they are every minute. And I think that was very refreshing for audiences."
Article continues below advertisement
There's a hilarious TikTok theory about Bluey's parents.
Bluey is an Australian cartoon that takes place in Australia. All of the characters have accents, which honestly might explain why kids are so attracted to the series, especially since Peppa Pig was once *the* show to watch and parents couldn't believe the British accents their little ones adopted by association.
But one TikTok user carefully examined background scenery on Bluey to determine where exactly the characters live.
According to the user's findings, Bluey and her family live in a home that might cost millions of dollars in real life. However, given the facts about Bluey's parents' jobs, it doesn't make sense for them to be able to afford such an extravagant house.
The TikToker explained in his video that Bluey's mom works in airport security and her dad is an archaeologist. Based on the median pay for these jobs, they would not be able to afford a house that costs upwards of $1 million.
Article continues below advertisement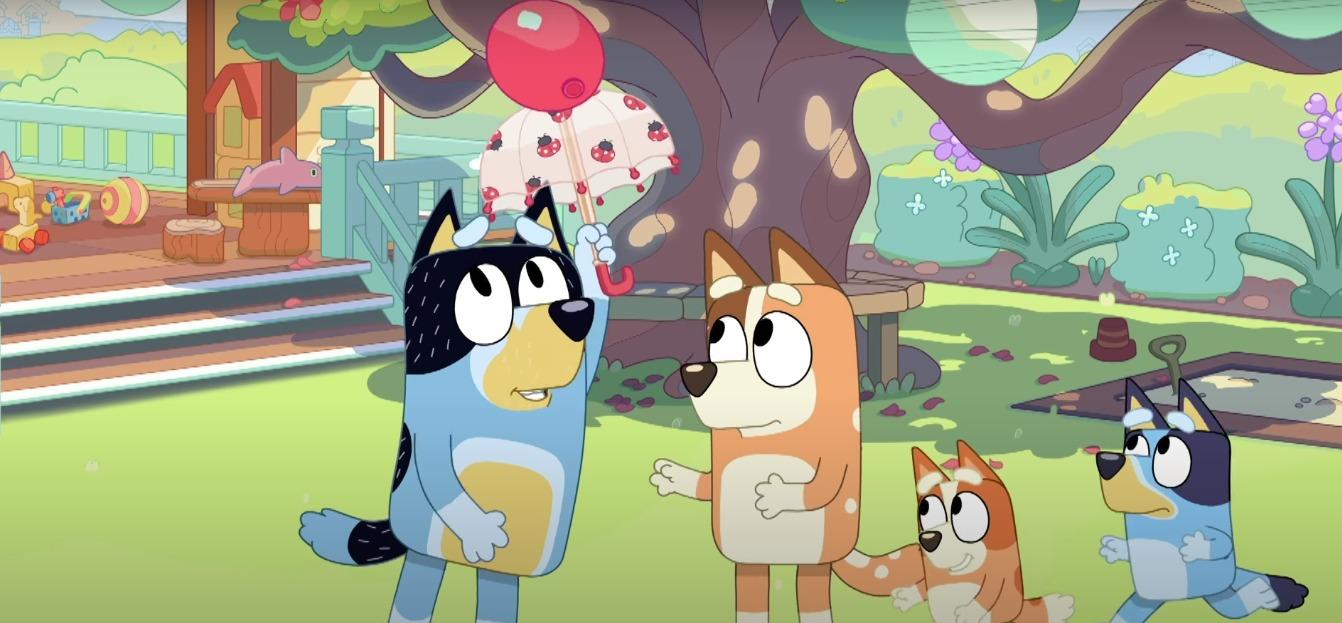 So, the TikToker shared the following theory: Because Bluey's mom can bypass airport security, her dad digs up expensive items that he doesn't report — and together, they get up to some sneaky activity regarding crossing borders and making a killing with illegal dealings. It's pretty wild as far as theories go for a kids' TV series.
Article continues below advertisement
Daley shared that he's heard about the theory and he feels "it's the best thing in the world" to connect with viewers so much.
"I love it. I love seeing TikToks and seeing all these insane theories," he told us. "It's just ridiculous how much [Bluey has] connected with people for them to have fun with it. Because I have fun with shows like that and the shows I love like that."
What kind of dog is Bluey?
While some parents have assumed Bluey is a dingo, which is the official wild dog of Australia, it turns out she's a blue heeler, which puts her in the family of the dingo, but is a different dog altogether. Her breed makes sense, given Bluey's last name (Heeler).
But all fans really care about is that Daley and the rest of the Bluey team continue to churn out new episodes.
Bluey is now streaming on Disney Plus.