Wait, Is Steve Rogers Really on the Moon? (SPOILERS)
In 'Falcon and the Winter Soldier,' we were introduced to the conspiracy theory that Steve Rogers is on the moon. Is Captain America really there?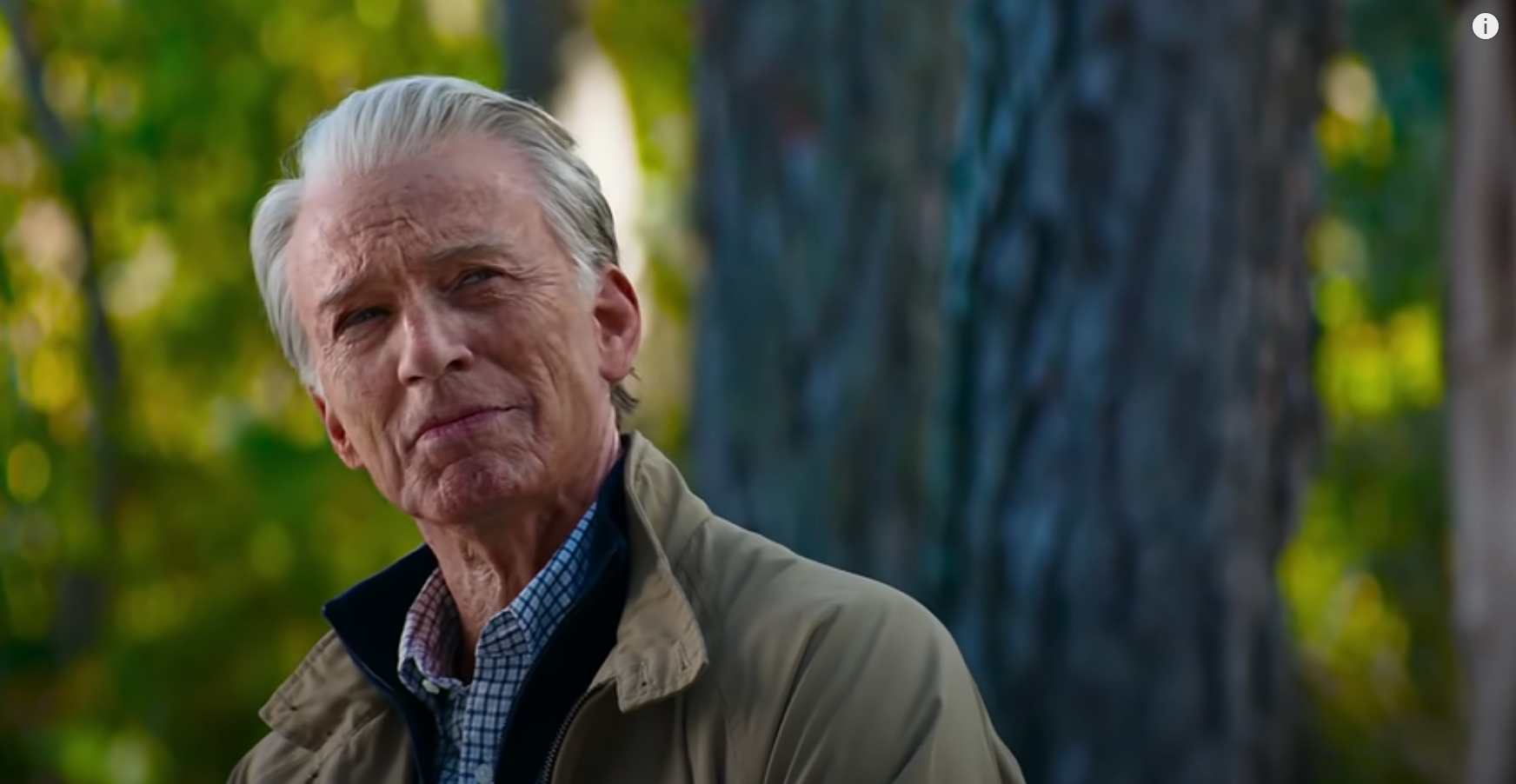 Spoiler Alert: This article contains some spoilers for the finale of The Falcon and the Winter Soldier.
Way back in Episode 1 of The Falcon and the Winter Soldier, fans were introduced to a crazy conspiracy theory, courtesy of Danny Ramirez's Joaquín Torres.
"I do gotta ask you, though, because, like, online, there's been a lotta stuff about Steve, actually. Crazy, crazy conspiracy theories. Some people, some people they think that he's in a secret base on the moon, looking down over us," Torres poses to Anthony Mackie's Sam Wilson.
Article continues below advertisement
"I can assure you those people you don't have to take seriously," Sam tells his protégé.
"You didn't, like, fly him to the moon?" Torres asks, before being shut down again.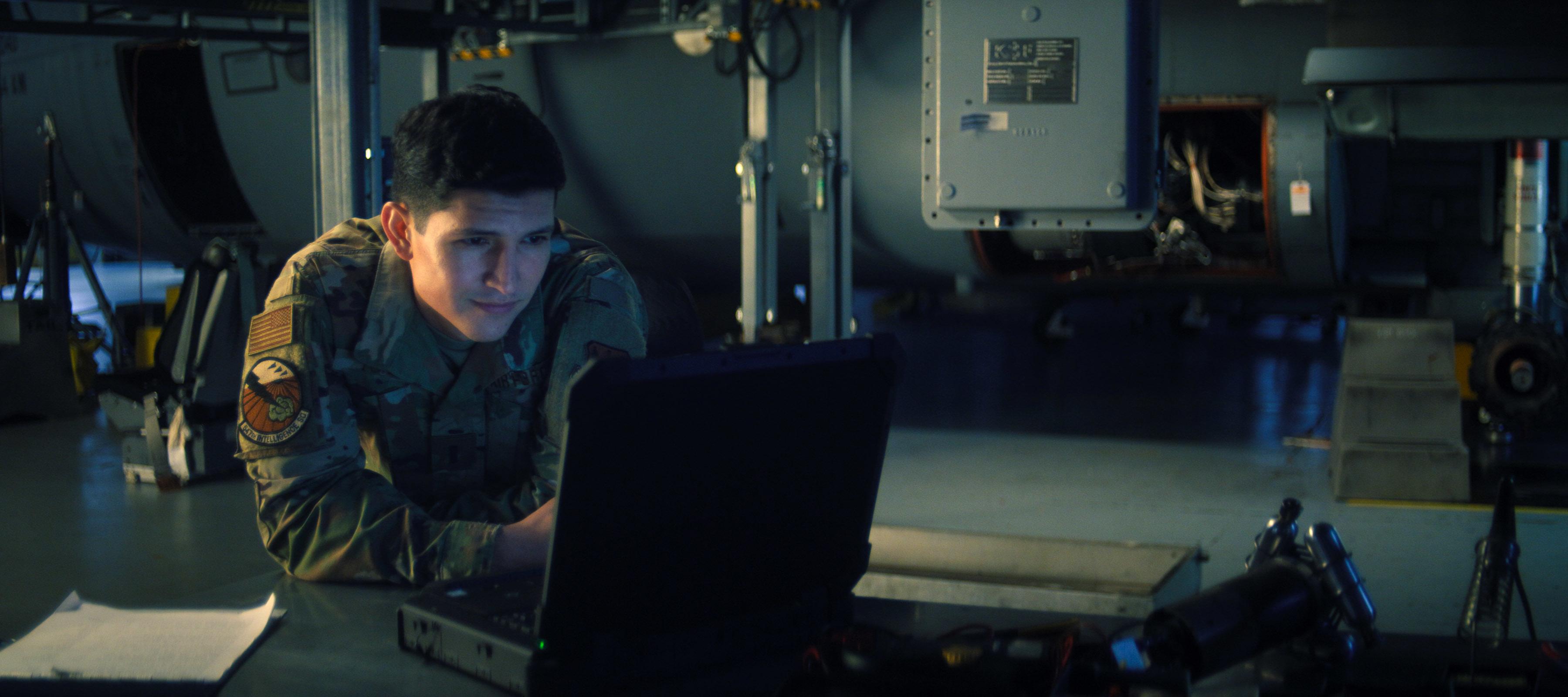 Article continues below advertisement
It seems like a funny, throwaway conversation, or at least it was until the end of the finale and fans still didn't get clear confirmation about where Steve Rogers is. While fans have been arguing whether or not Marvel ever clarified if the original Captain America died, they've also recently begun to question whether that conspiracy theory is so crazy after all. Is there any way (or reason) Steve would end up on the moon?
Is the original Captain America really on the moon?
Throughout The Falcon and the Winter Soldier, fans were waiting for some sort of confirmation that Steve Rogers was dead. We know that at the end of Avengers: Endgame, we got to meet Old Man Steve, and we know he finally got to live out a peaceful life with Peggy Carter. Spider-Man: Far From Home also started with an In Memorium compilation, which included Cap, in addition to other fallen heroes, like Vision, Iron Man, and Black Widow.
Article continues below advertisement
However, at no point do we see Steve Rogers die, nor do we hear a character confirm that he's dead. We know that he's "gone," and it does appear that some of the characters know where he is. For Sam to definitively say that Steve's not on the moon, it does sound like he knows where Steve is.
Article continues below advertisement
If you're wondering if the conversation around whether or not Steve is on the moon is supposed to be taken seriously, it seems that, at least according to Danny, it's not. Speaking with ComicBook.com, he said, "We were kind of playing into that when we're shooting the scene of just playing around. It's just like during outtakes, I'd keep asking different questions and different things."
Article continues below advertisement
"So we just had so much fun with that scene that I was prying with different facets also, like Sam's life," he added. "So we just play around with a bunch of possibilities of dialogue. But yeah, at the end of the day, it was like, 'Where is Steve?' You know? Yeah, so it was something we played with."
Ultimately, it sounds like the moon was just one option of where Steve could be, likely the funniest option that the cast filmed, which is why it made the final cut. Hopefully, some future outtakes will reveal what other options Danny and Anthony played around with.
Article continues below advertisement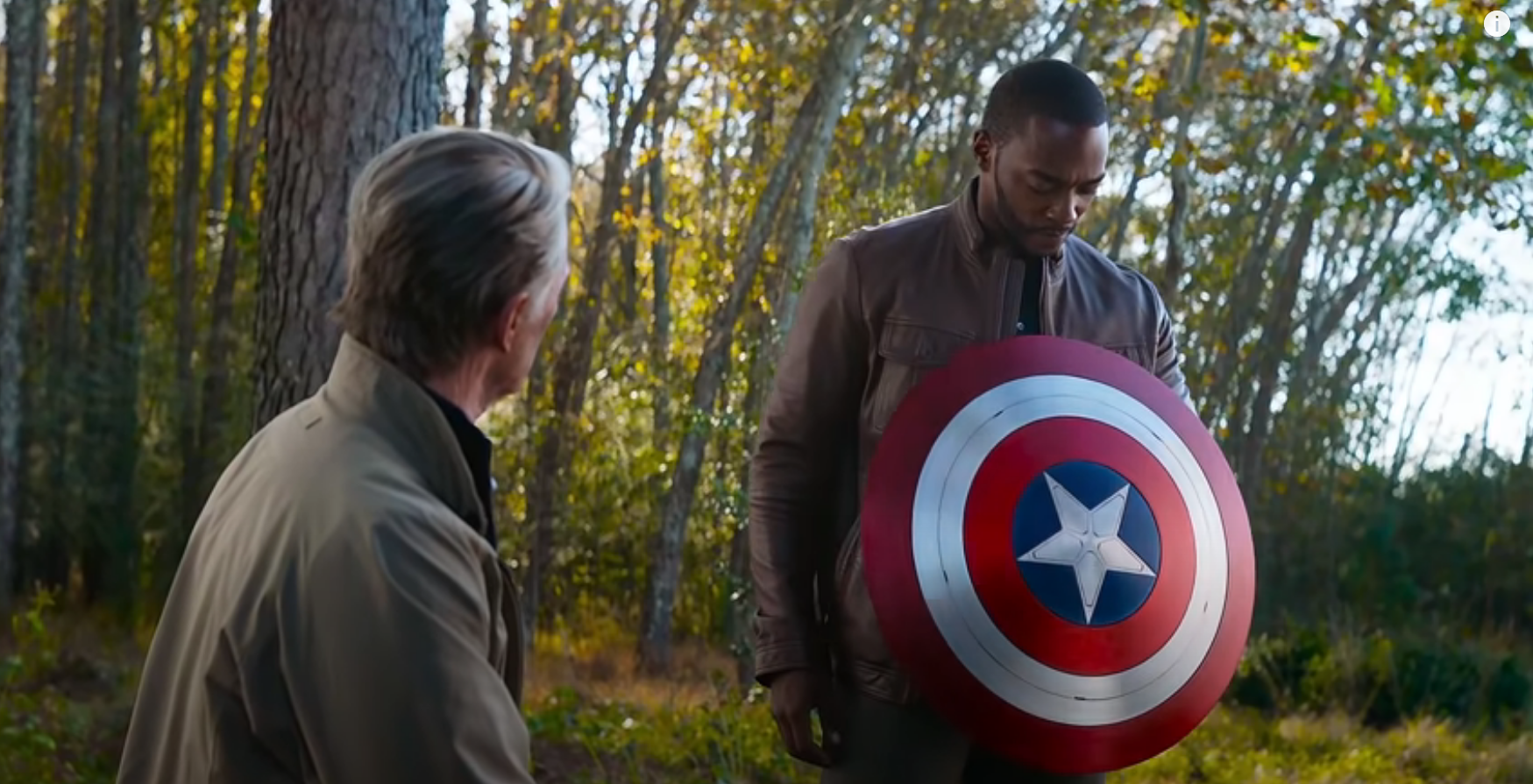 Will Steve Rogers be in 'Captain America 4'?
As those who watched the finale know, it's not technically correct to call Steve Rogers Captain America anymore. Sam Wilson now bears that mantle, with Torres seemingly picking up the Falcon name. What this means is that the upcoming Captain America 4 will center on Sam, not Steve.
Article continues below advertisement
That doesn't mean that Steve can't pop up, of course. Moreover, some believe that the idea that the moon line was just improvised was a cover-up and that Steve may really be there. Some fans think that the "moon base" is meant to introduce the Inhumans to the MCU, as their home of Attilan was revealed to be on the moon in the short-lived Inhumans TV series. The Inhumans were originally supposed to have a movie in Phase 3 of the MCU, but they made the jump to TV instead, where they flopped horribly.
Article continues below advertisement
But fans have believed for a while that the Inhumans, which have been around since 1965 and have tons of series that could be adapted for the MCU, are overdue to get a more permanent role in the movies. If Cap is really on the moon, perhaps the group will get their due in Captain America 4.
It's possible we might see Steve in the fourth Captain America film, as there have been rumors that Chris Evans was in talks to reprise his role in at least one more movie (although it wasn't supposed to be a standalone Captain America movie), but in response to the spreading rumors, Chris simply tweeted, "News to me," seemingly shutting them down. Marvel Studios President Kevin Feige also responded that the rumors were untrue.
Chris has said before that he's hesitant to return to the films. One reason is because of his age, but the other is that he likes how Steve's story ended. It seems like if he plans to return, it likely wouldn't be to have Cap on the moon, which would definitely change the course of Steve's happily ever after.