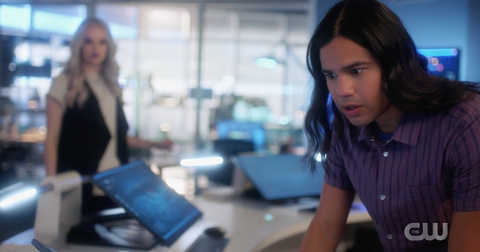 Cisco Ramon May Be on a New Mission, but It Doesn't Mean That He'll Exit the Show
By Nakeisha Campbell

Feb. 5 2020, Published 1:49 p.m. ET
Article continues below advertisement
As a result, all of the Arrowverse heroes now share the same world, including Batwoman, Supergirl, Superman, and Black Lightning. 
It sounds like quite a happy ending since Oliver technically did save the universe. But as fans saw in The Flash's post-crisis midseason premiere, not everyone sees it that way. 
Mechanical engineering genius and nickname connoisseur Cisco Ramon is still struggling to deal with the aftermath of Crisis, including multiple deaths, new threats and altered timelines. In fact, it affects him so much that, by the end of the episode he bids farewell to STAR Labs and begins his own mission. Is this a sign that Carlos Valdes has left the show for good? Here's what we know.
Article continues below advertisement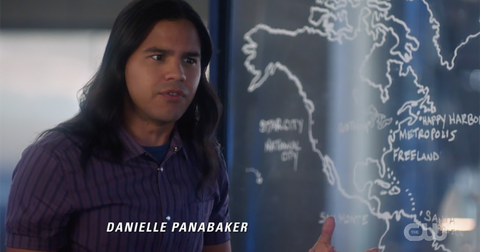 First of all, what happened in the midseason premiere of 'The Flash'?
In "Marathon," fans got a glimpse of how the characters were coping with life after the Crisis. Iris and her team looked into a secret organization known as the Black Hole, and Barry and Diggle teamed up for a possible "mission" that Oliver might've left behind. Meanwhile, Cisco was clearly struggling to deal with all the new changes in this post-crisis world. 
Article continues below advertisement
He vented to Frost about the Earth having "more threats than ever," then he lashed out at Nash for the role he played in this disaster. But when he confided in Caitlin, he finally opened up about the guilt he feels for giving up his powers, which might've been useful in stopping the Anti-Monitor and saving several more lives.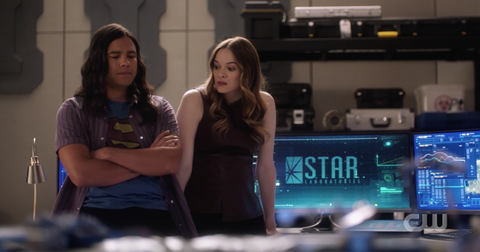 Article continues below advertisement
Caitlin suggested that Cisco take a break from STAR Labs.
In their brief heart to heart, Caitlin reasoned that Cisco should do some digging of his own. She said: "With all these new threats... We need someone whose job it is to compile all of them. Somebody who remembers the difference between the way it was, and the way it is."
It seemed like a solid idea, but Cisco mentioned that this task would take a long time and be impossible to complete while at STAR Labs. However, Caitlin suggested that some time away from the fort could actually help him figure out who he wants to be in the post-crisis world. (Honestly though, where would Cisco be without Caitlin?)
Article continues below advertisement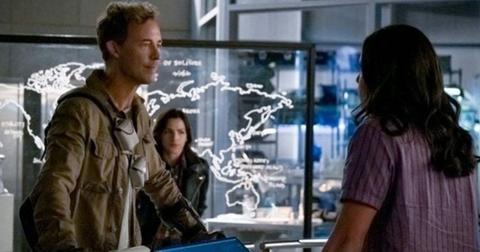 Cisco left Nash Wells in charge of Team Flash.
After deciding to go on hiatus, Cisco chose Nash to take his place while he was gone, and it was definitely an unlikely selection. After all, Nash was the one who freed the Anti-Monitor and caused the Crisis. Not to mention his selfish ways and know-it-all attitude. 
Article continues below advertisement
But considering Cisco's emotional connection to Nash's doppelgängers, it's understandable why he'd pass his torch to the myth buster. It's also possible that Nash's regret for his past mistakes will inspire him to help the team protect Earth Prime at all costs.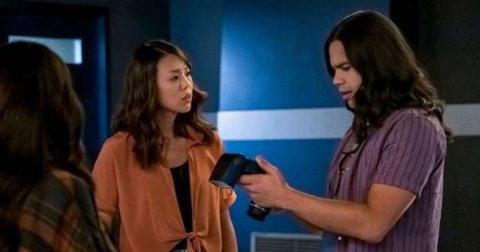 Article continues below advertisement
Is Cisco Ramon leaving 'The Flash'?
Though Cisco will be busy traveling the world to catalog new threats, it doesn't mean that he'll be away from Team Flash for good. In fact, according to The Flash's showrunner, Eric Wallace, he'll be back rather quickly. 
Eric explained: "[Cisco and Carlos] are not going anywhere. Cisco's off on his journey to catalog the world, but he'll be back very quickly. And the information he learns out there in the world is going to help us solve one of the biggest things Team Flash has ever dealt with, and that involves the return of an old villain, which I won't spoil."
We can't wait to hear about his new discoveries when he returns!