Deon Cole Said His Son Is the Love of His Life in Sweet Birthday Post
Is Deon Cole married? Learn more about the 'Black-ish' actor's family life now that he's hosting the BET Soul Train Awards 2022 on Saturday, Nov. 26.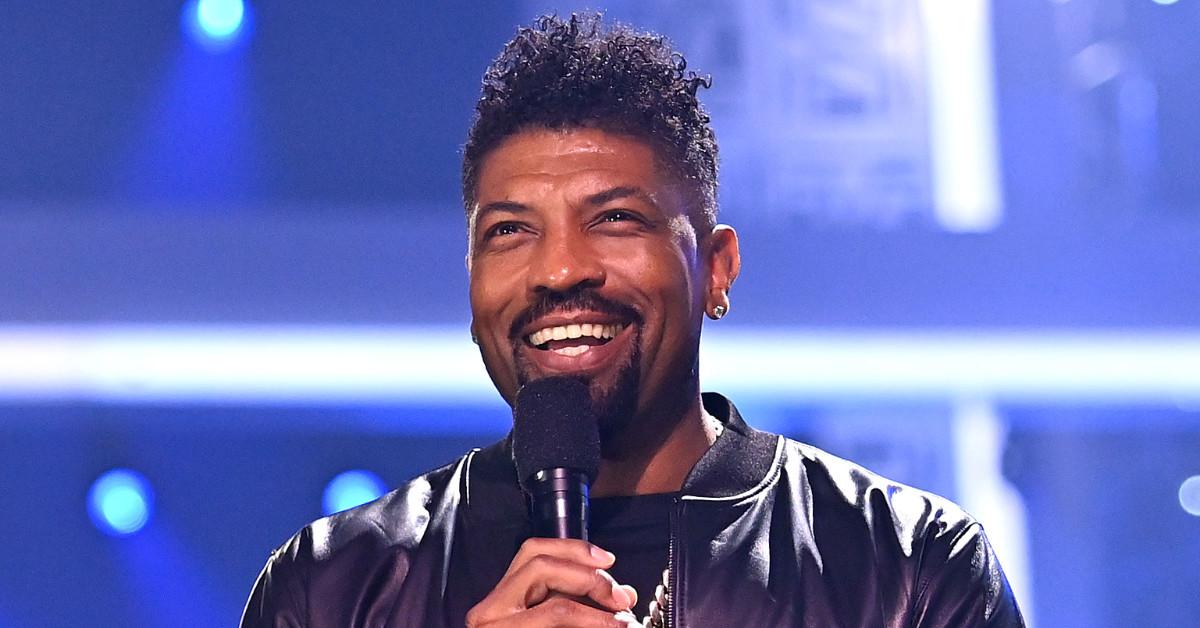 There's no question Deon Cole's career is taking off. He played the scene-stealing coworker Charlie Telphy on the ABC sitcom Black-ish and reprised the part on the Freeform spinoff Grown-ish. He's appearing in the upcoming films The Color Purple and You People. He's also starring in the upcoming BET+ comedy Average Joe. And his second Netflix special, Deon Cole: Charleen's Boy, just started streaming on Nov. 15. But what about the guy's personal life? Is Deon married? Does he have kids?
Article continues below advertisement
We'd bet good money viewers will be pondering those very questions as Deon hosts the BET Soul Train Awards 2022 on Saturday, Nov. 26, at 8 p.m. EST. So here's what we know about Deon's family.
Deon Cole is not married, unless you count his TV wives.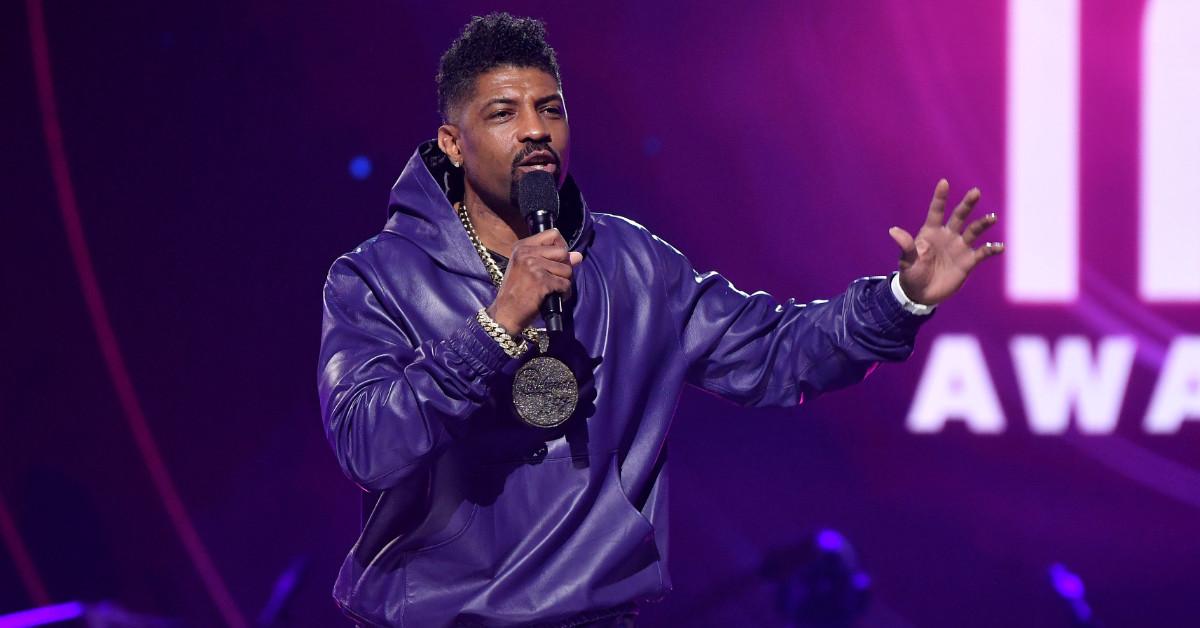 There's no Mrs. Cole in Deon's life, it seems. In June 2022, he tweeted a video of an unnamed groom pulling off slick dance moves before retrieving the garter from his bride's leg. "Now I want to get married just to do this!" Deon wrote, captioning the clip. "He did that."
Deon also confirmed his bachelor status in 2013 with an NSFW confession. "That's right, I porn-surf in the morning," he tweeted at the time. "Take that, married men!"
Article continues below advertisement
That said, Deon has been married on screen. On Black-ish, for example, he married Vivica A. Fox — yes, that Vivica A. Fox — in the Season 8 episode "My Work-Friend's Wedding."
"To me, this is one of our best episodes we've shot," Deon wrote on Instagram the day that episode aired. "So funny, so funny, so funny. If you don't laugh at least once I'll give you your money back."
And in Average Joe, Tammy Townsend will play Deon's wife. On Nov. 5, Deon shared a goofy Instagram video of Tammy "cutting up" on the set of the in-the-works BET+ series.
Article continues below advertisement
As for kids, Deon does have a son.
Deon Cole has a son named Dylan, who the comedian honored in a sweet 2015 Twitter post. "Happy birthday to the love of my life! My son Dylan! Thanks for putting up w/ me and my work! It's all for you! Love you forever!"
In an October 2018 appearance on Conan, Deon revealed that Dylan had just turned 16 — and asked for a Bugatti as his first set of wheels — which means Dylan is 20 at the time of this writing.
And on The Kelly Clarkson Show in February 2020, Deon shared a hunch that Dylan had, ahem, done the deed. "I think he's havin' sex now," Deon said. "Because he just got cool all of a sudden. There's something about sex that just smooth you right out, you know? He used to be a nerd. He used to be like, 'Hey, Dad! Let's go get some pizza!' And then one day, I went on a role for two weeks and came back. I was like, 'Let's go get some pizza,' and he was like, 'Why don't you bring me back a slice?'"