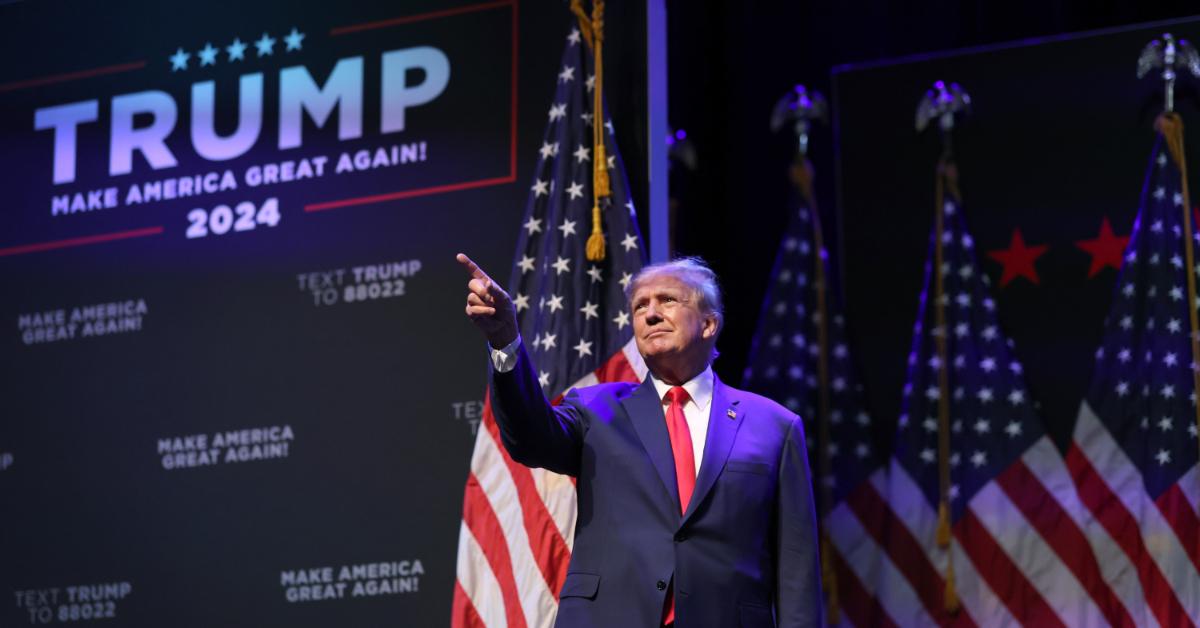 Melania Skipped Trump's Arraignment — Are They Still Married?
Is Donald Trump still married to Melania Trump? She didn't seem to accompany him to New York for his arrest and arraignment.
Article continues below advertisement
But Donald Trump's wife Melania didn't seem to accompany him to New York for his arraignment. So, are they still married? What's the status of Donald Trump and Melania Trump's relationship? Keep reading to find out.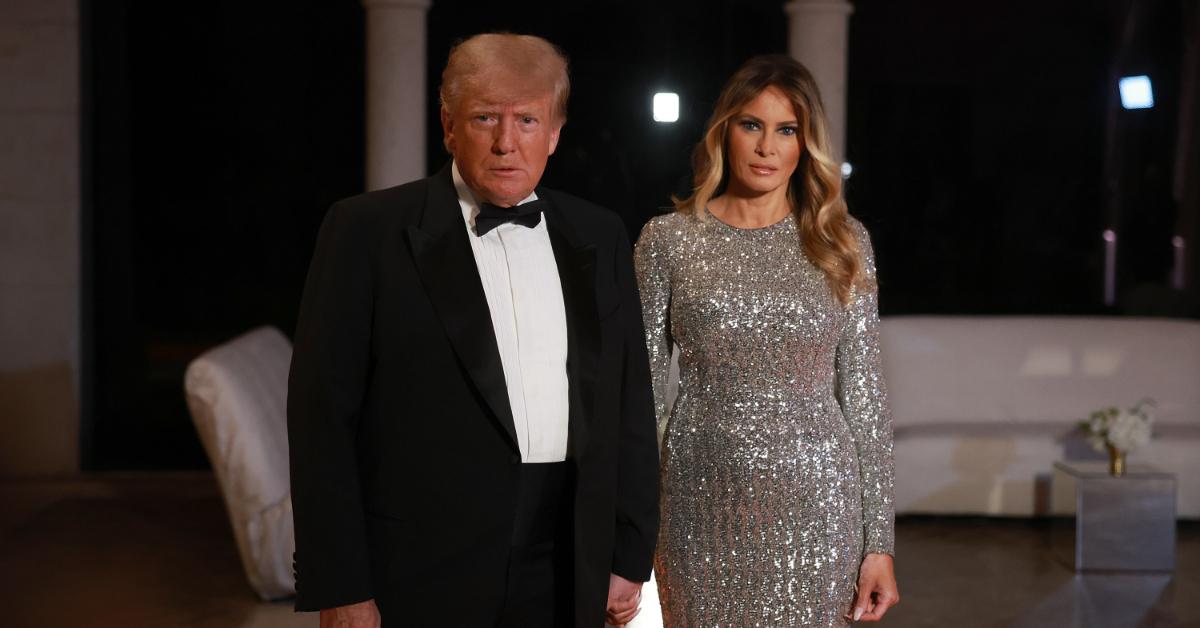 Article continues below advertisement
Is Donald Trump still married?
As of the time of writing, Trump is still married to his wife, Melania. They tied the knot in 2005, and Melania served as the First Lady of the United States during Trump's presidency from 2016 to 2020.
But there's some evidence that maybe their relationship is on rocky ground. First of all, Melania seemed to skip Trump's high-profile jaunt to New York to get arraigned in court for the multitude of crimes he is being charged with.
Article continues below advertisement
Reportedly, Melania has been quite angry with her husband over the Stormy Daniels drama, which, if you'll recall, involves a rumored affair months after Melania gave birth to Barron and alleged hush money payments in 2016. A source told People that while Trump and Melania are still married, she "is leading her own life, and still feels happy being at Mar-a-Lago, surrounded by people who love her and who never talk about reality or bad things about her husband."
Another sign things may be rough between them is that when Trump spoke on stage at Mar-a-Lago the night after he was arraigned, he shouted out his kids but didn't mention Melania, and she didn't seem to be present for that speech either, per Newsweek.
Article continues below advertisement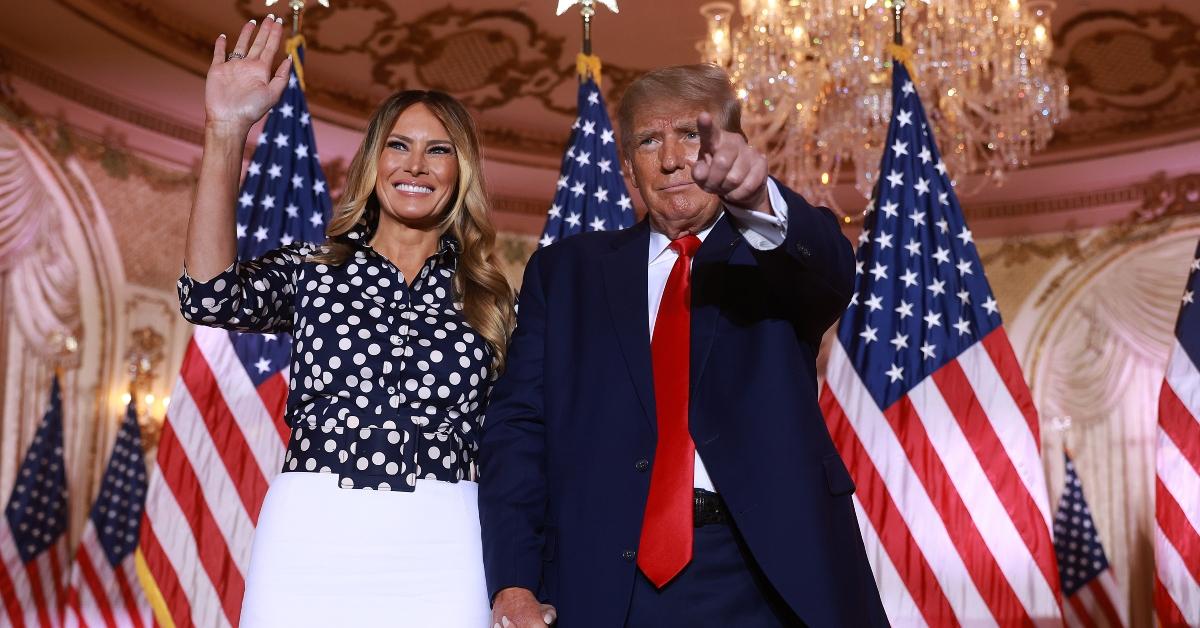 How did Donald and Melania Trump get together?
Trump and Melania's story began when she met the businessman at a party in September 1998, per Wikipedia. The two began dating shortly after while Trump was still in the process of divorcing his last wife, Marla Maples, and Melania worked as a professional model. In 2000, when Trump campaigned for president as a part of the Reform Party, Melania was by his side.
Article continues below advertisement
In 2004, Trump and Melania took the next step when they became engaged. By Jan. 22, 2005, they were officially married in Florida. It only took about a year for the two to welcome their first and only child together, Barron, who was born on March 20, 2006.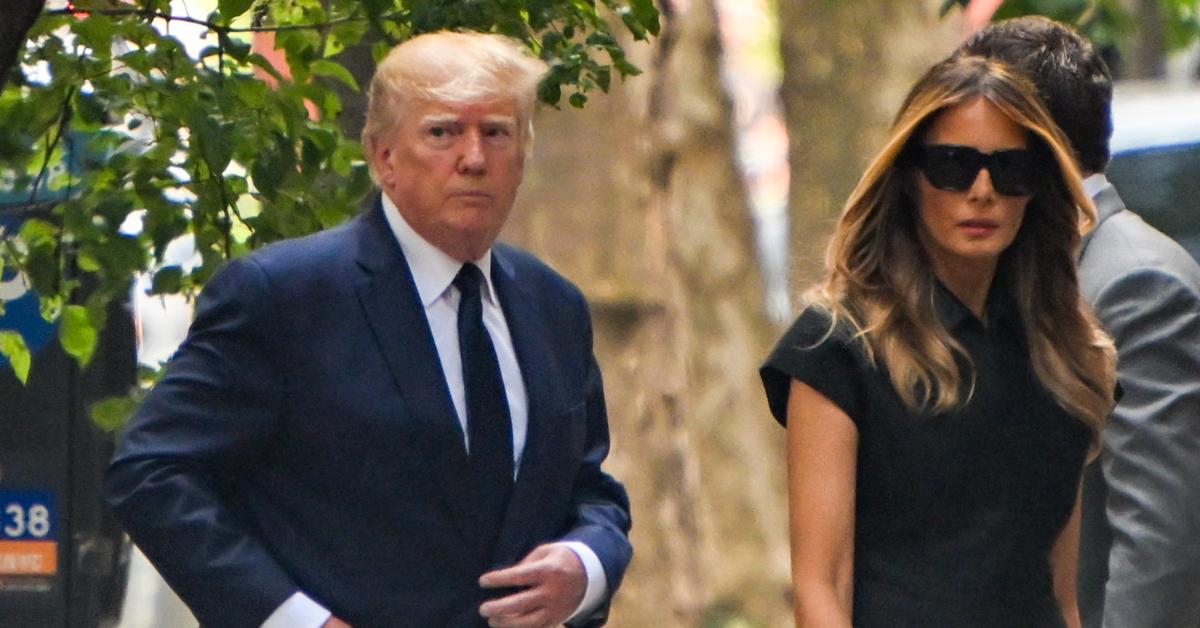 Article continues below advertisement
Was Donald Trump married before he met Melania?
Although this marriage is Melania's first, it is far from that for Trump. The former president was first married to Ivana Trump from 1977 to 1990. That relationship gave way to Trump's three adult children: Donald Trump Jr., Eric Trump, and Ivanka Trump. Ivana passed away in 2022 and is buried on Trump's golf course in Bedminster, N.J.
After splitting from Ivana in 1990, Trump waited about three years before tying the knot with his next wife, Marla Maples. Their relationship splintered by 1998, and Trump's romantic pursuit of Melania began before divorce papers even went through. He and Marla were officially divorced in 1999, giving way to the beginning of his official relationship with Melania.