People Are Wondering if Donald Trump's Latest Legal Troubles Have Landed Him in Jail Yet
After Donald Trump's March arrest, he's been at the forefront of legal news. So is the former president in jail, or is he still a free man?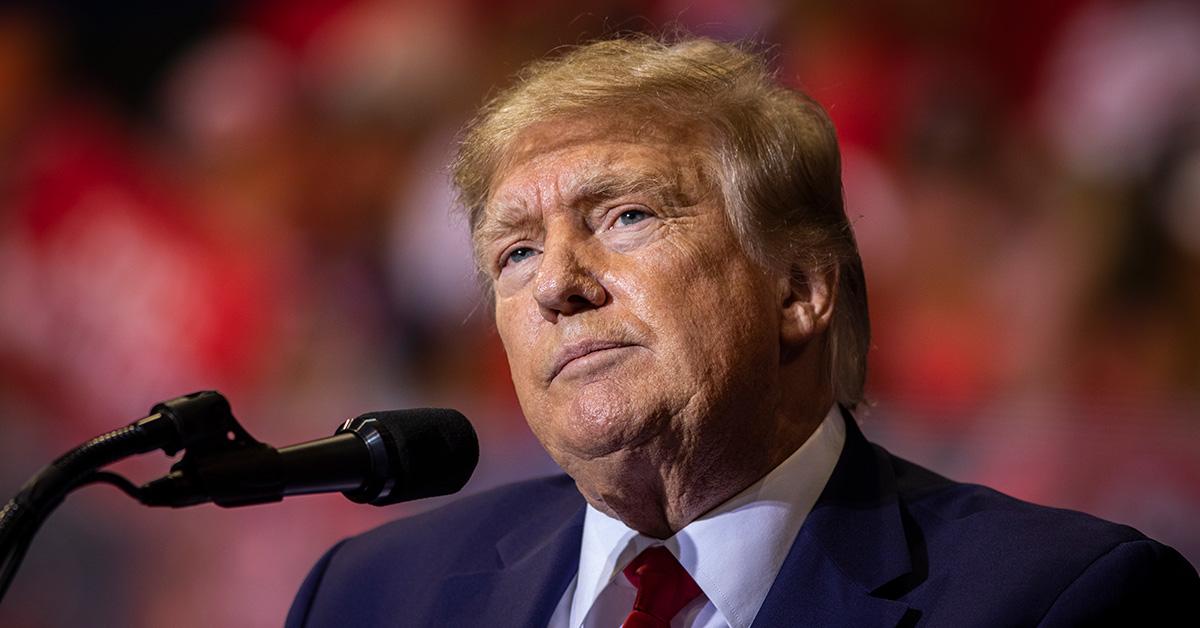 On March 18, 2023, Donald Trump posted on his social media platform Truth Social that he believed he would be arrested on Tuesday, March 21. The news of the former president's arrest shocked many online and left many wondering whether Donald Trump is actually going to wind up in jail. But that's not even the latest in Trump's wide array of legal troubles.
Article continues below advertisement
On May 9, 2023, Donald Trump was found guilty of defamation and sexual abuse in columnist E. Jean Carroll's case against him. His crimes seem strong enough to land him in prison, but is Trump actually facing the music in jail?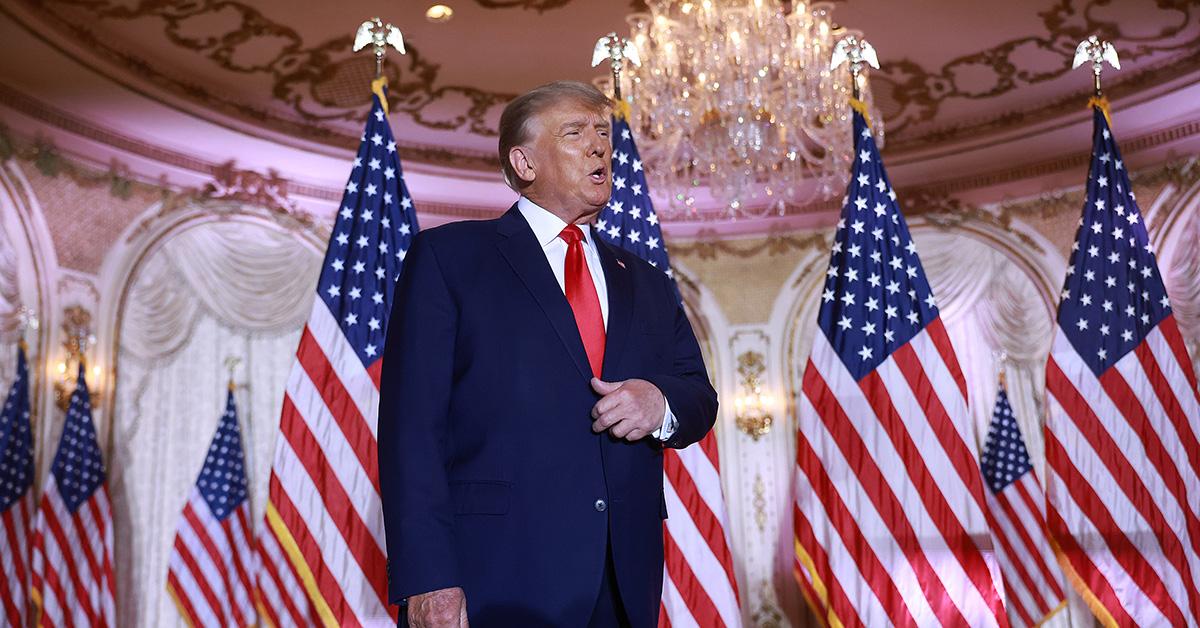 Article continues below advertisement
Is Donald Trump in jail?
Although Trump was technically "arrested" in March 2023, he isn't incarcerated. He was, however, indicted and arraigned. At the time, his lawyers worked out a deal that allowed the former president to continue living in his Mar-a-Lago home, plus he didn't take a mugshot. Manhattan District Attorney Alvin Bragg charged Trump with 34 counts of felony for falsifying New York business records.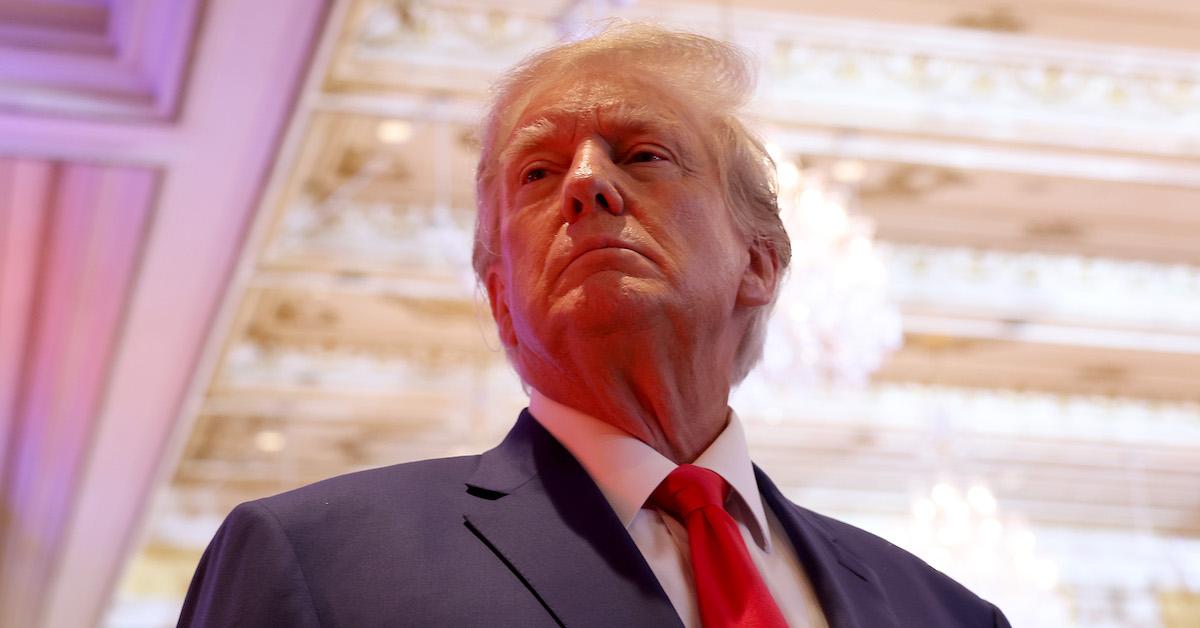 Article continues below advertisement
The grand jury in New York has indicted him for those felonies, which concern a hush money payment he made to porn star Stormy Daniels during the 2016 presidential campaign. While hush money payments are not criminal, and falsifying business records is a misdemeanor, Bragg found that Trump used these records to cover up other crimes relating to the 2016 election, which is a felony.
Now, people are wondering if Trump is in jail due to E. Jean Carroll's sexual abuse case against him.
Trump's "Tower" of lies is finally tumbling brick by brick. Now that the first indictment has come, we can expect several more. On May 9, E. Jean Carroll's civil suit against Trump was resolved. For those who don't remember exactly what happened, in 2019, at the height of the #MeToo movement, Carroll came forward alleging that Trump sexually assaulted her in late 1995 or early 1996.
Article continues below advertisement
Not only did Trump deny Carroll's account, but he claimed that he never even met her. He called Carroll's allegations "a hoax, "a complete con job," and he even went as far as to say that Carroll was not "his type." This damage to her reputation led Carroll to pursue a civil suit against Trump, as she is beyond the statute of limitations for a criminal case.
Article continues below advertisement
As Carroll recounted her experience with Trump in the Bergdorf Goodman store, "It left me unable to ever have a romantic life again," Carroll stated after sharing her story. Two other women, Natasha Stoynoff and Jessica Leeds, both testified, recounting their sexual assault experiences with Trump to prove his behavior a pattern. Carroll's lawyer also played the famous "grab 'em by the p---y" clip as proof that Trump had assaulted other women.
The jury ruled in Carroll's favor, finding Trump guilty of sexual abuse and defamation. However, there was not enough evidence to find Trump guilty of rape. Trump now owes Carroll $5 million in damages on both counts, but because it's a civil suit and not a criminal one, his sentence doesn't come with any prison time.
Trump will remain free from prison ... for now.
Article continues below advertisement
Trump's legal troubles are far from over—he's still under investigation for several cases.
Trump is also under investigation at the federal level regarding the attack on the Capitol on Jan. 6, 2021, and for his refusal to turn classified documents over to the National Archives. Ultimately, it seems unlikely that these charges will land the former president in jail for an extended period.
Since Trump has been charged in relation to the New York grand jury, he's set to appear again in court on Dec. 4, while events for the 2024 election are already underway. Even if he is arrested and put in jail, there is nothing written in the Constitution that prevents a prisoner from also being President.
How he would perform his presidential duties, however, remains a question, to which we will hopefully never learn the answer.