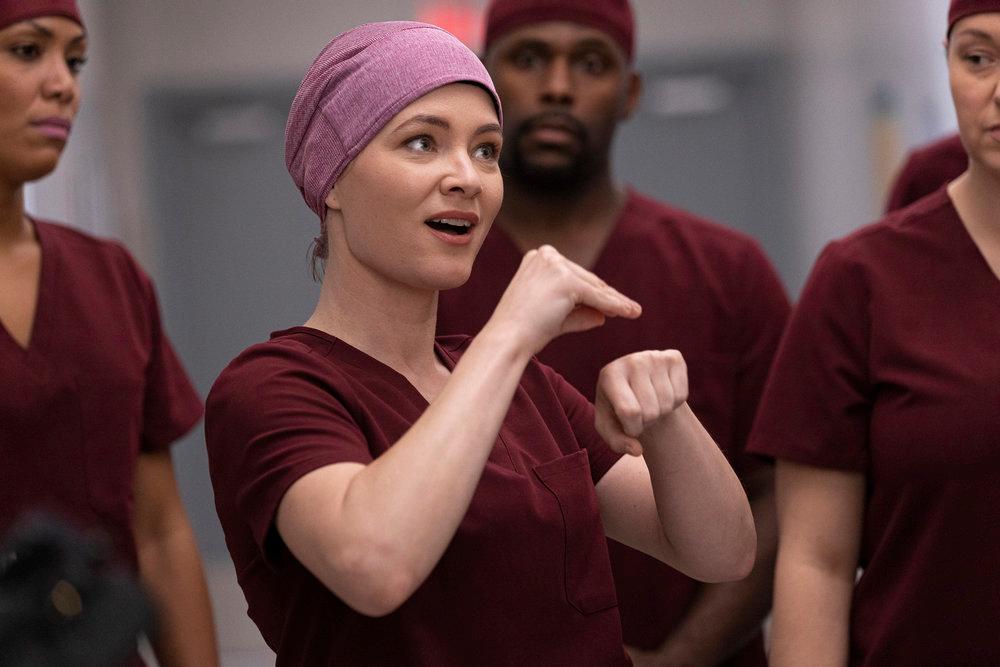 'New Amsterdam's' Dr. Wilder Is a Deaf Surgeon, but Is the Actress Playing Her Also Deaf?
By Jennifer Tisdale

Oct. 26 2021, Published 8:58 p.m. ET
Now that we know Dr. Elizabeth Wilder (Sandra Mae Frank) definitely won't be taking over for Max (Ryan Eggold) as medical director when he moves to London with Helen (Freema Agyeman), fans are wondering what's next for her. Will she accept a permanent position at New Amsterdam, or will she put her career on the back burner so she can care for her younger brother, who is a paranoid schizophrenic?
Article continues below advertisement
And what's next for Sandra Mae Frank? The actress has been paving the way for more deaf roles going to real deaf actors.
Is Dr. Wilder from 'New Amsterdam' deaf in real life?
Dr. Elizabeth Wilder is played by deaf actress Sandra Mae Frank. Recently, she guest-starred on the now-canceled Zoey's Extraordinary Playlist, wherein she had a very memorable American Sign Language performance of "Fight Song." Prior to landing her recurring role on New Amsterdam, Sandra was in a couple of shorts and guest-starred on two episodes of Switched at Birth. However, her time as Dr. Wilder on New Amsterdam is already delighting fans who want to see more of her.
Article continues below advertisement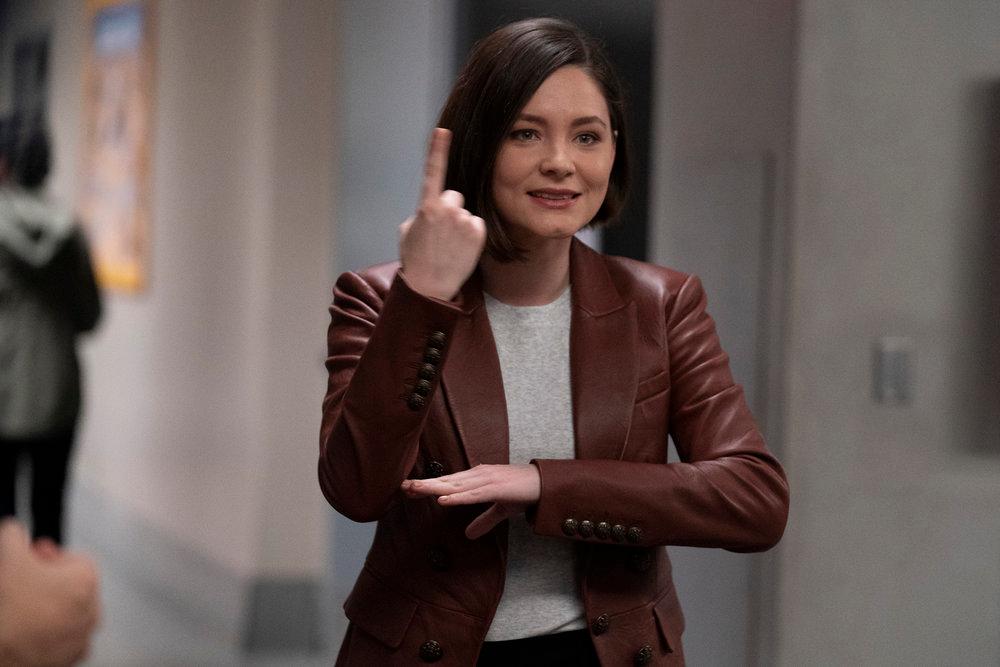 Showrunner David Schulner told TVLine that Dr. Wilder is "young, talented, and self-assured" and is also "one of the few deaf surgeons in New York City." She's also an incredible surgeon, full stop. David has made it a point to make the set of New Amsterdam as inclusive as possible, without focusing on the disability of an actor for their character or performance.
Article continues below advertisement
Previously, Matthew Jeffers, who is a little person, and Rachel Handler, an amputee, were cast on New Amsterdam as medical professionals. While speaking at the Lab for Entertainment Professionals with Disabilities in July 2020, David stressed, "Every actor has an individuality, has a place that they come from, and it just so happened that these two actors, when we called them in, clicked in the roles that we call them in for."
Article continues below advertisement
What else do we know about Sandra Mae Frank?
In January 2015, Sandra played Wendla Bergmann in Deaf West's production of Spring Awakening. This reimagined version of the musical was performed simultaneously in English and American Sign Language. In the NY Times review of the show that would eventually be nominated for three Tony Awards, we learn that Sandra used "sign language to deliver her lines; her singing and spoken dialogue comes from Katie Boeck, who shadows her onstage, often strumming a guitar."
In an interview with Master Chat Magazine about her time with Deaf West, Sandra was very passionate about deaf actors. "I've said it and I am going to say it again: deaf roles for deaf actors! I hope this will open more opportunities for deaf actors all over the world now that tons of casting directors have seen the show and seen that we are no different."
Article continues below advertisement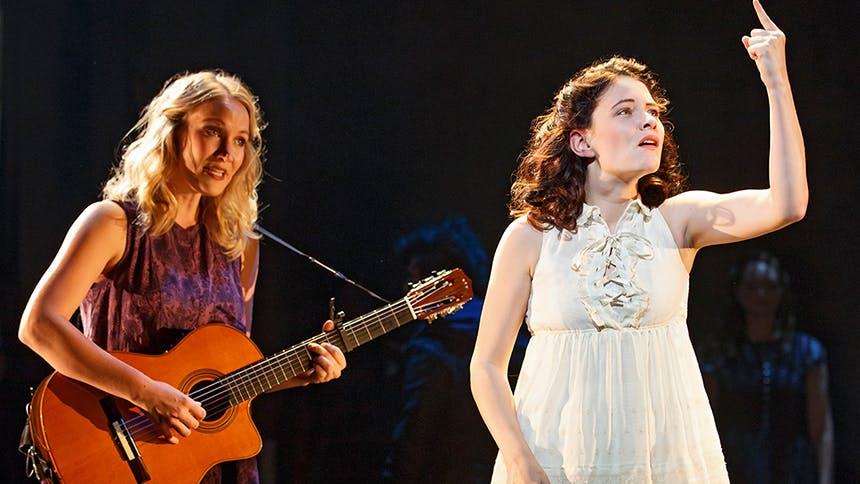 Sandra also spoke about the importance of diversity in theater and what it can bring to the performance, saying it's time for diversity to thrive. "We are making a difference and I hope it doesn't end with us. I hope that we are just the beginning of so much more [change]." We certainly look forward to what Sandra will be doing with Dr. Wilder on New Amsterdam.
New Amsterdam airs Tuesdays at 10 p.m EST on NBC.