Tim Burton's 'Edward Scissorhands' — Is the Campy Tour de Force Really a Christmas Movie?
Films like 'Home Alone' and 'Elf' are bonafide Christmas classics. But what about 'Edward Scissorhands'? Would you consider it a Christmas movie?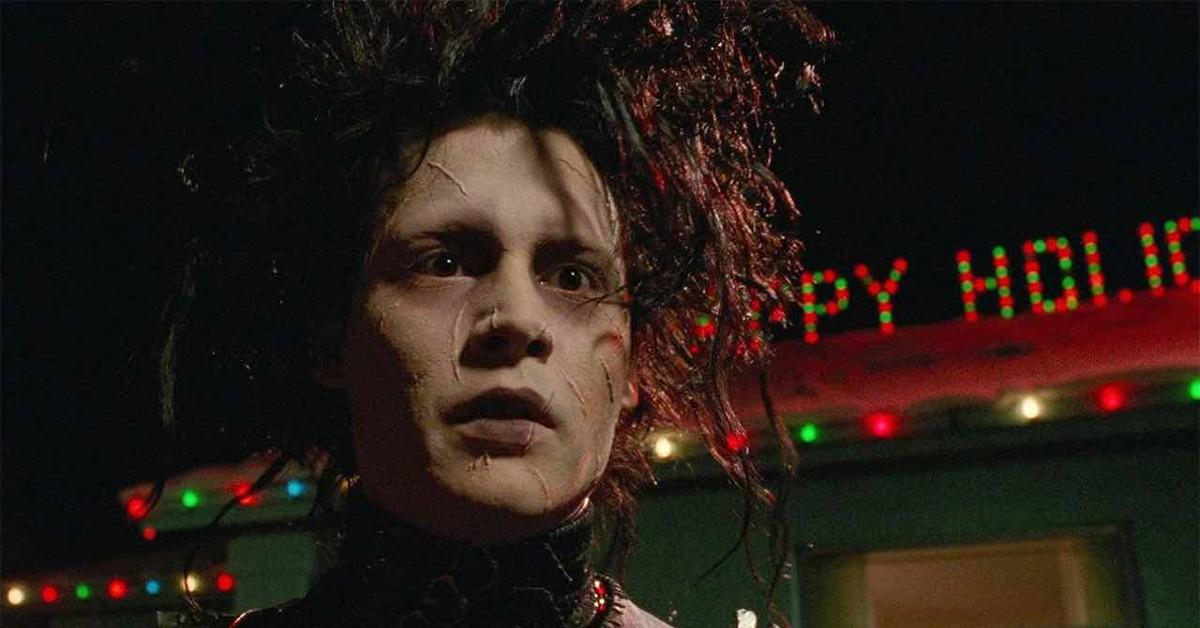 Though Tim Burton has released a handful of flops over the years — aka 2012's Dark Shadows and 2019's Dumbo — gems like 1988's Beetlejuice and 1990's Edward Scissorhands have solidified the kooky, spooky director as a master of gothic fantasy and all things macabre.
In Edward Scissorhands specifically, sprinklings of humor and camp peek through the darkness, adding a sense of frivolousness and a high rewatch value to the movie. In fact, some people watch the inherently strange film every year, but not at the time you might expect.
Article continues below advertisement
Edward Scissorhands centers on the bizarre journey of a misunderstood "monster." When an inventor (Vincent Price) dies before he can finish creating his animated masterpiece Edward (Johnny Depp), the end result involves hands made from gardening shears. Not only does Edward look ghastly, but he's left to live alone in a remote castle, unable to connect with others. (We're supposed to suspend disbelief, people.)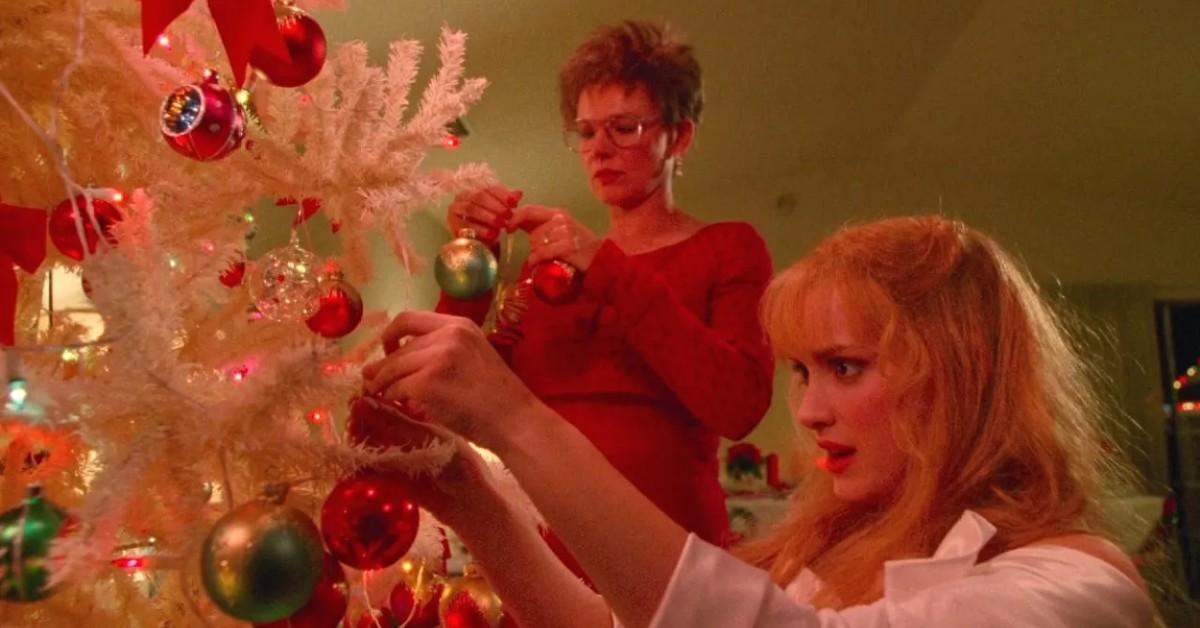 That is until Peg (Dianne Wiest) — an empathetic (and absolutely iconic) Avon rep — takes Edward home, showing him love and compassion. It isn't long before sweet Edward grows fond of Peg's teen daughter, Kim (Winona Ryder), which doesn't sit right with certain judgmental townsfolk. The Frankenstein-like tale is set in a Stepford Wives-like town, one that transforms into a light-adorned wonderland during Christmastime.
While Frankenstein, The Stepford Wives, Tim Burton, and Vincent Price all scream of Halloween, we're here to explain why Edward Scissorhands is often associated with Dec. 25.
Article continues below advertisement
Is 'Edward Scissorhands' a Christmas movie?
If 1984's Gremlins and 1988's Die Hard are considered Christmas films, then so is Edward Scissorhands. They're all filed under the "unconventional" Christmas movie category.
Edward Scissorhands' third act sees Peg prepare for her annual Christmas party. Her excitement is squashed when misunderstandings and blatant lies about Edward (including an alleged sexual assault) swirl through the neighborhood, causing gossipy neighbors to bail on the yearly event.
Perhaps that doesn't ring of warm Christmas joy. The film's most famous scene, however, does.
Article continues below advertisement
While decorating a glowing white Christmas tree with her mother, Kim peers out the window to see fluffy snow falling from the sky. When the wide-eyed teen scurries outside to get a better look, she realizes that the "snow" is actually the work of Edward.
As he carves a magnificent angel ice sculpture with his razor-sharp appendages, tiny shards of ice fly through the air, creating a picturesque wintery scene on Kim's front lawn. Mesmerized by its beauty, Kim twirls under the faux snow — in slow motion, of course.
Article continues below advertisement
This memorable moment is one Kim will remember in her old age. As detailed by Time, the movie's "entire narrative is framed around a grandmother telling her grandchild why it always snows on Christmas." That grandmother is Kim, as the majority of Edward Scissorhands occurs in flashbacks.
If you need further convincing, according to a 2021 Preply study, Edward Scissorhands is one of the most popular Christmas movies in the U.S., ranking No. 4 on a list of 25 film. In case you're curious, Home Alone stands tall at No. 1.
So, before you impulsively turn on A Christmas Story or Elf this holiday season, try opting for a more alternative Christmas tale.