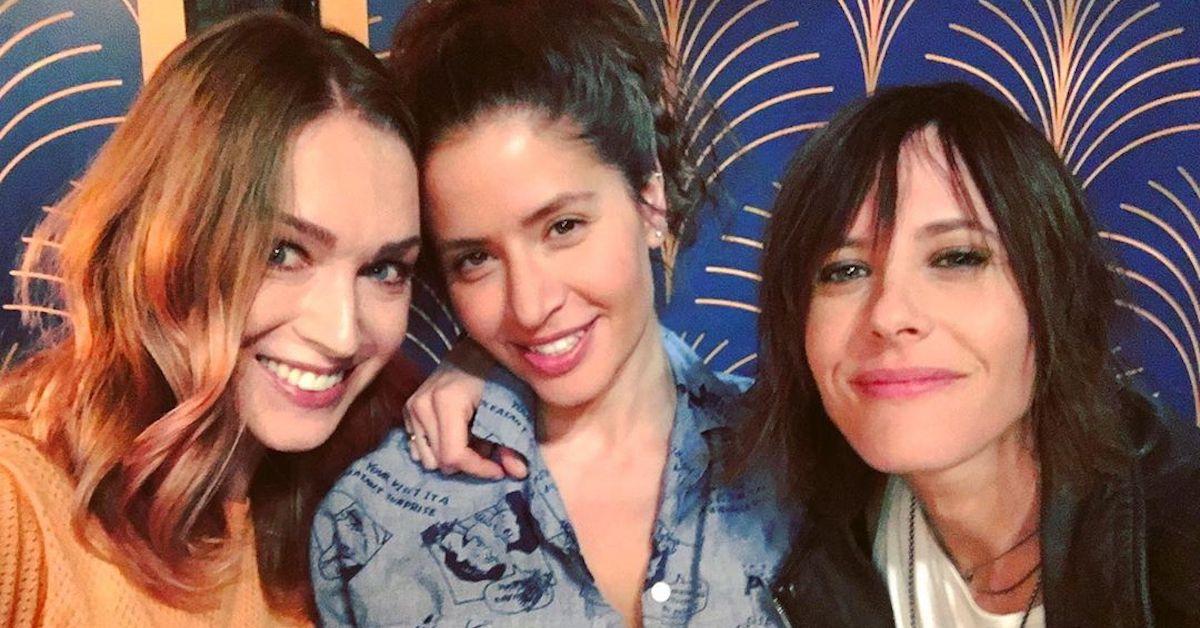 'Sense8's Jamie Clayton Is the Best New Cast Member on 'L Word: Generation Q'
Meh, don't @ us, but the best part of this L Word: Generation Q reboot has hands down been getting to catch up with the original cast and seeing what their lives are like 10 years since the West Hollywood/Planet era.
Article continues below advertisement
It's not so much that the younger generation doesn't bring their share of drama and hookups to the show (we're nervous for Dani and Sophie's engagement plan and excited for Micah and Jose's relationship), but rather that the lamentable writing of the reboot makes it difficult at best to become invested in any of the new characters' storylines.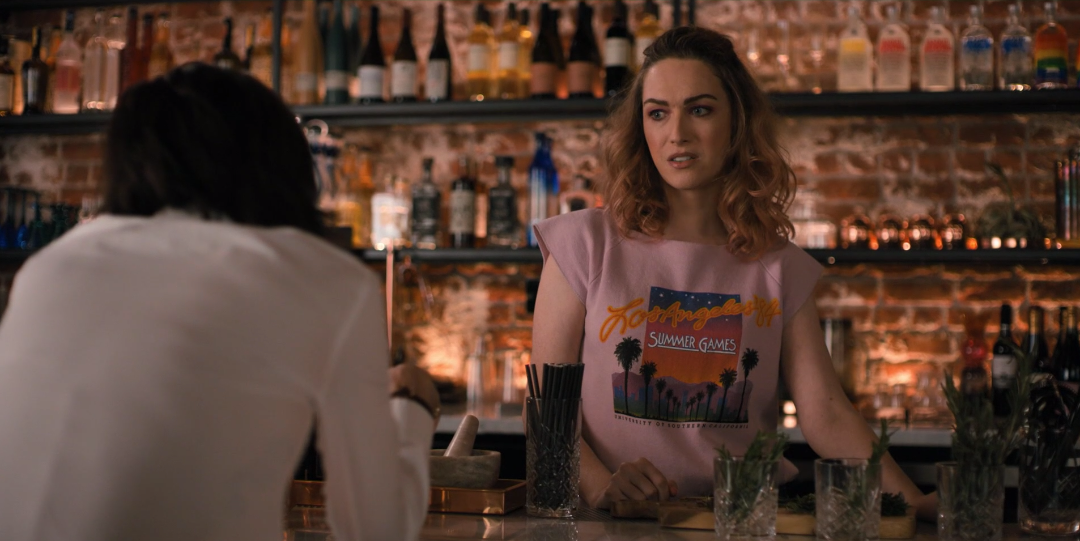 Article continues below advertisement
This situation is compounded by the fact that most of the new faces are new not just to the show but to many viewers, which doesn't leave us with much of an anchor or, to put it bluntly, a reason to care.
But trans star Jamie Clayton is changing that paradigm with her portrayal of Tess, and is making us eager to see more of Shane's new bar, Dana's. Keep reading for everything you need to know about Tess, Jamie, and what to expect from the rest of this season.
Yes, you recognize trans actress Jamie Clayton as Nomi from Sense8!
Oh dear, where do we even begin our recap... Now that Shane has purchased the bar that Jamie Clayton's Tess was working at, the sober bartender is finding herself in a bit of a pickle, and her sobriety is at risk.
Article continues below advertisement
Tess, as a reminder, is one half of the duo running Dana's, newly purchased by Shane but previously a sleezy straight sports bar. While both she and her (now ex-) girlfriend Lena were sort of taken by Shane when she arrived to LA and eager to work together, Lena went ahead and slept with her. Tess found out and, in summation, is now a total mess.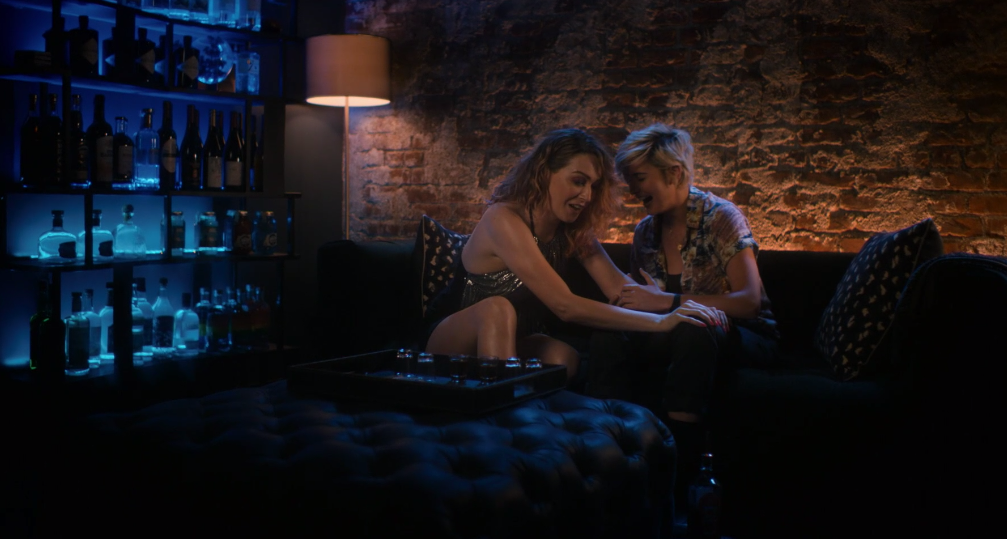 Article continues below advertisement
While she broke things off with Lena (we're paraphrasing, but she came at her with something like: "When you look back on our relationship, know that it didn't end because you stepped out; it ended because of this moment right here."), the bartender still has to work for the woman Lena cheated on her with. Let's just say her situation is unenviable.
In fact, January 5's episode taught us that the recent turmoil in Tess's life has her struggling with her sobriety, and she ultimately falls off the wagon and has sex with Jacqueline Toboni's Sarah Finley after trying to get in touch with Lena, like, eighteen times.
We're really excited to see what Jamie Clayton, of Sense8 fame, where she played a San Francisco hacker, brings to the rest of the show.
Article continues below advertisement
For one, her acting abilities are unparalleled when compared with the rest of the freshman cast, and we hope that her storyline becomes more intricate and complicated, since her character is already proving to be a powerful force.
Follow Jamie Clayton on Instagram!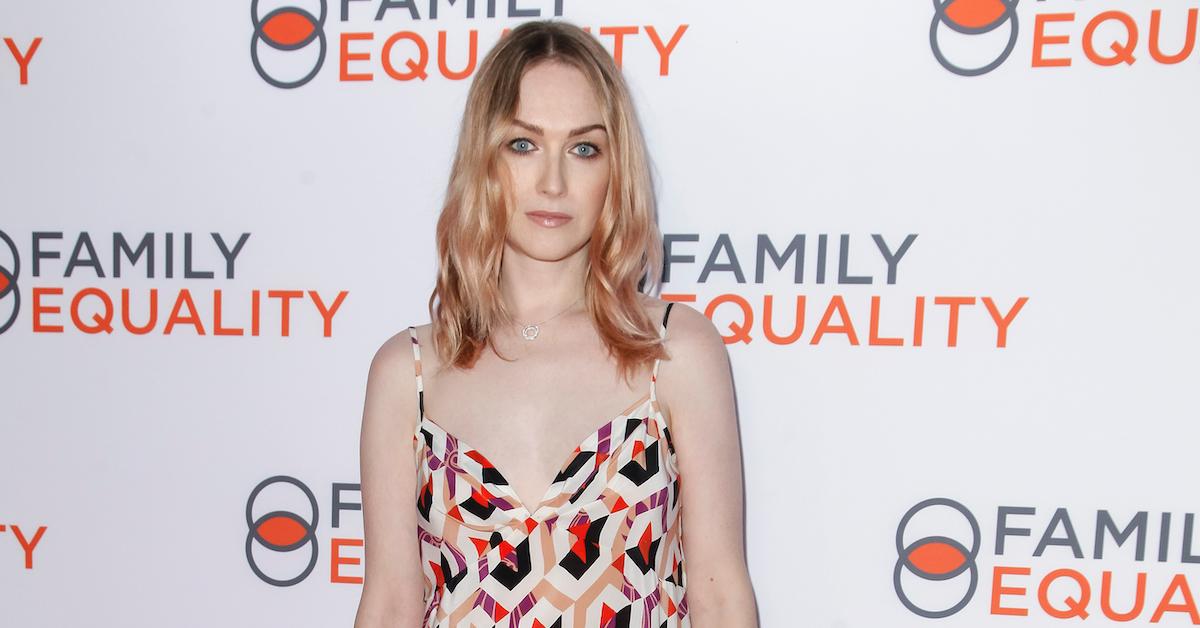 Article continues below advertisement
Before we came to know her as Nomi on Sense8, a role Jamie says she took because of the ability to play a trans character in a series directed by a trans filmmaker, the star got her start in the reality TV series TRANSform Me, where she was a host and makeup artist.
The following year, Jamie got her first scripted gig playing Kyla in two episodes of Hung, then landed the lead of Michelle in Dirty Work, before adding shows like Bojack Horseman and Designated Survivor to her increasingly long CV.
Article continues below advertisement
The Capricorn shares some fun behind-the-scenes pics on her must-follow Instagram page, @msjamieclayton. While there aren't many snaps on there to confirm her rumored fling with Keanu Reeves, we're not putting it past this gorgeous actress.
We hope that we get to see more of Tess on this season of the L Word: Generation Q and already can't help but wonder if her character's struggles will echo recovering addict Kit Porter's substance battles from the original series. We're still recovering from the fact that her character died of an OD.
Let's pour one out for Kit at Dana's when L Word: Generation Q returns next Sunday at 10 p.m. on Showtime.