Some Think Olivia O'Brien's Hit "Josslyn" Is About Her Relationship With Logan Paul
Olivia O'Brien released the hit song "Josslyn" in early 2020, and listeners quickly started wondering if the song was about Logan Paul.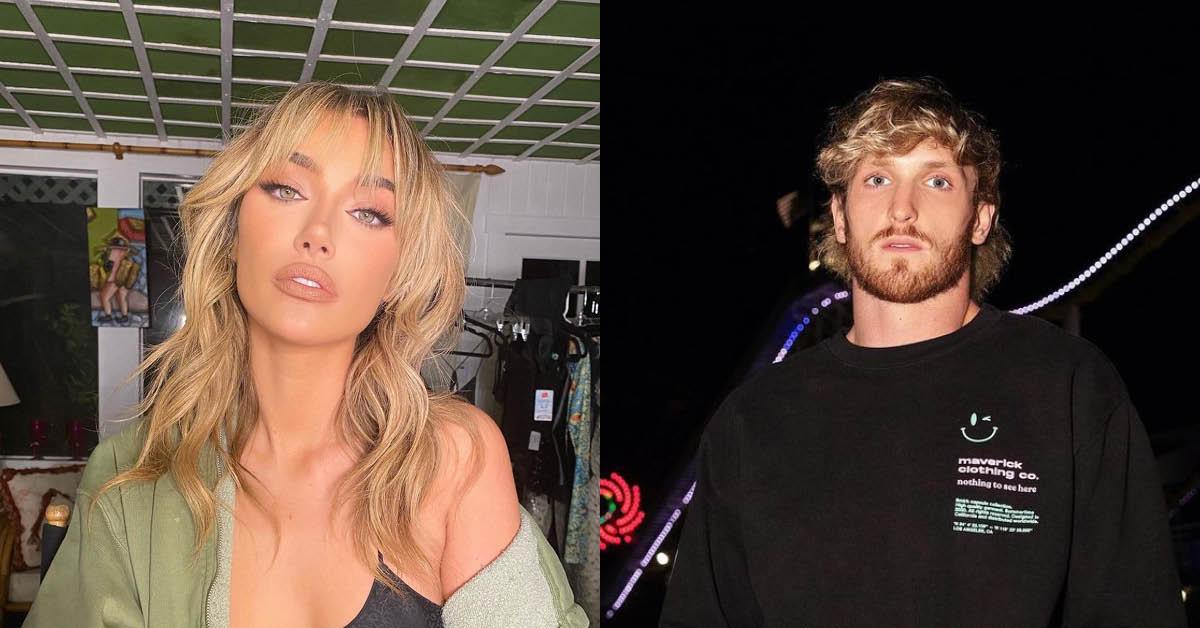 Some of the best breakup songs out there are based on real relationships in the artist's life. Take one look at Taylor Swift's discography or Olivia Rodrigo's debut album and you'll know the best bops are based on real heartbreaks.
Singer Olivia O'Brien has also used her own dating mishaps to create some of her best songs, including the popular breakup song "Josslyn." The track quickly went viral on TikTok after it released, and fans wanted to know who the song is about.
Article continues below advertisement
Rumors began swirling about who of Olivia's exes the song was about — and it didn't take long before some began eying her previous fling with Logan Paul. Is "Josslyn" about Logan?
Article continues below advertisement
Is "Josslyn" about Logan Paul?
In early 2020 before the pandemic hit, Olivia put out the single "Josslyn," which quickly gained popularity. The song is about finding out the person you're talking to is also seeing other people and the betrayal that creates.
One of the biggest speculations is that "Josslyn" is actually about controversial YouTuber and amateur boxer Logan Paul. The pair were allegedly seeing each other, though their relationship wasn't official, and after they split Logan was reportedly seeing someone else.
There have been conflicting reports as to who he was seeing after, with some claiming he began his relationship with Josie Canseco, while other reports claim he started seeing model Jocelyn Chew.
Article continues below advertisement
"I know we never said where we drew the line / But I was in your bed almost every night / I thought we made it clear how we felt, read the signs / But now there's nothing left / 'Cause you did nothing right," "Josslyn" opens.
It didn't take long after it went viral for listeners to begin to wonder who the song was referencing.
Article continues below advertisement
Olivia O'Brien's single quickly became a hit.
At this time, the single has more than 97 million streams on Spotify. So it's no exaggeration to say that there are many, many people wondering who the song is about.
We know that Logan and Josie dated on and off for a year before splitting in early 2021, though little is known about his relationship with Jocelyn.
While many were quick to draw this parallel, Olivia has previously spoken about the story behind that song and claims the other woman wasn't actually named Josslyn.
Article continues below advertisement
"The song is 100 percent about a person but I feel like I have to make it a little bit more crazy," she told Entertainment Tonight. "As I said in the song, it's not about someone I actually dated, I always refer to guys I talk to as my 'exes' ... They are just boys who made me emotionally unwell. It's definitely about a real situation but the girl's name isn't Josslyn."
She didn't clarify further which of her exes it was that the song was referring to, though she made it clear that regardless of the bop she wrote based on the incident, she in no way blames the other woman.
"It's kind of upset me seeing how many people I see saying like 'Eff Josslyn,' or 'Josslyn sucks,' or, 'This girl must hate Josslyn,'" she said. "That's not the point of the song. The point of the song is — I thought Josslyn was a pretty name ... but the song was completely directed at the guy."