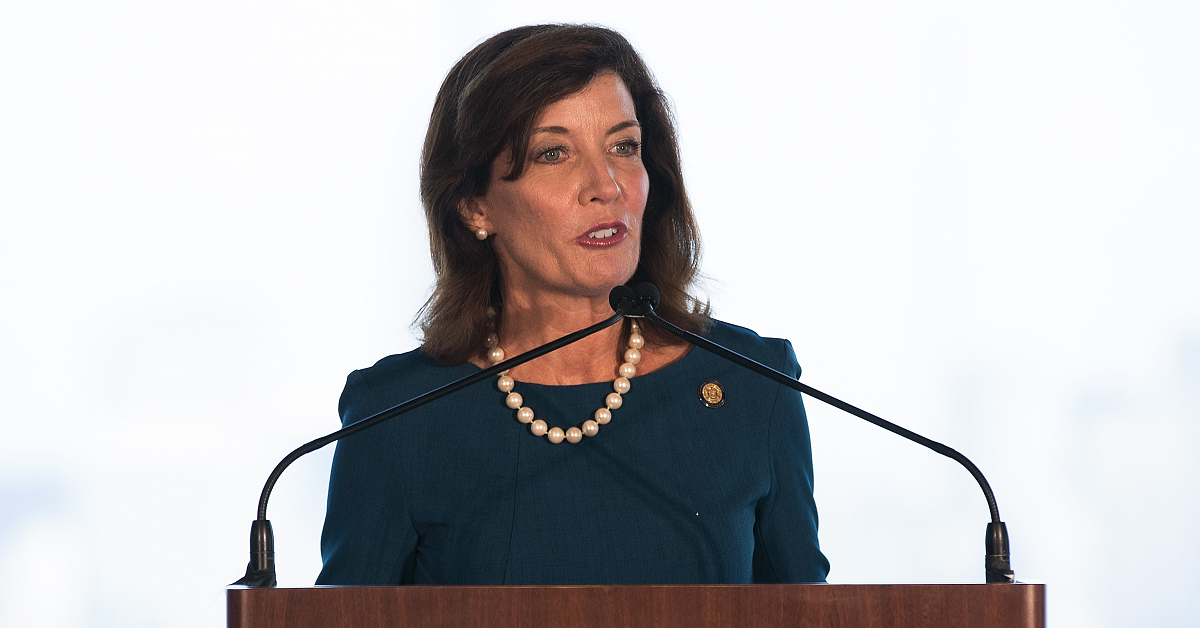 Kathy Hochul's Family Is in the Spotlight as She Becomes New York's Governor
Following the somewhat surprising news that three-term New York governor Andrew Cuomo would be resigning because of a sexual harassment scandal, attention shifted to Kathy Hochul, the state's lieutenant governor. Cuomo won't formally step down until later in August, but when he does, Hochul will become governor. Even as her name began circulating online, though, rumors swirled about who she may or may not be related to.
Article continues below advertisement
Is Kathy Hochul related to Nancy Pelosi?
One of the most prominent rumors online was that Kathy Hochul was the stepsister of current Speaker of the House Nancy Pelosi. Although the rumor was circulated fairly widely, it's completely false. Pelosi doesn't have any stepsiblings, and her only sibling period is her late brother, Thomas D'Alesandro III. Pelosi's parents were married in 1928 and remained married until her father died in 1987. She couldn't have stepsiblings, because neither of her parents ever remarried.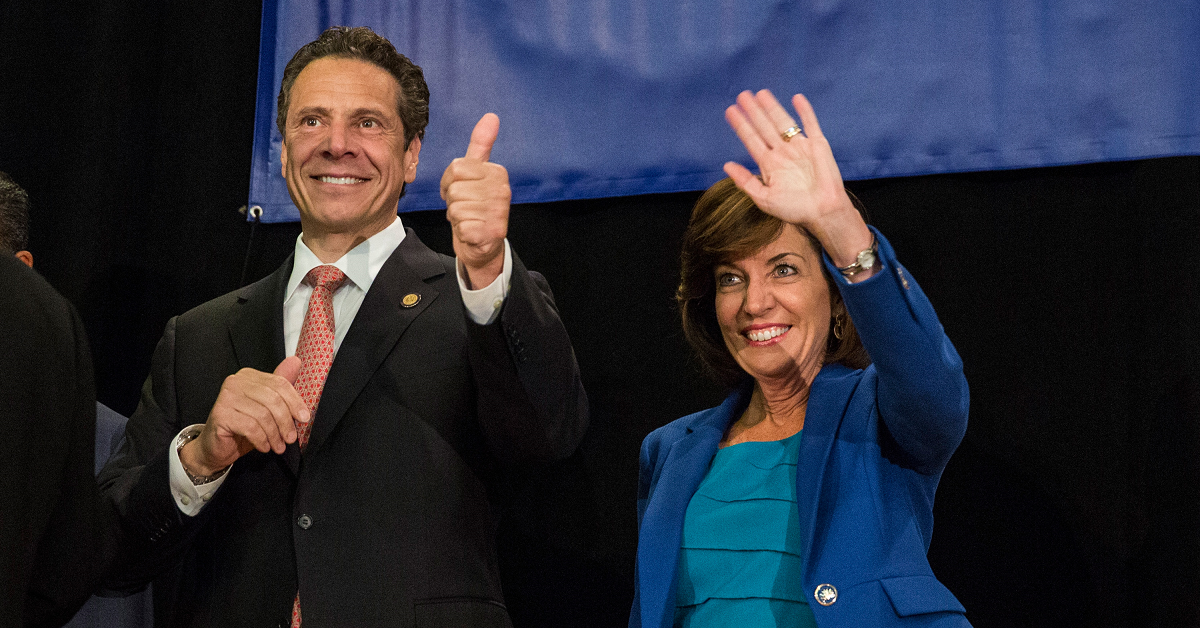 Article continues below advertisement
Hochul, meanwhile, is one of six children, and her parents remained married until her mother died in 2014. Hochul, therefore, couldn't have had any stepsiblings either.
As Snopes noted in their fact check of the rumor, this is not the first time that two political figures have been linked by a false rumor. It was falsely claimed that Rep. Adam Schiff was married to George Soros' daughter, for example.
Is Kathy Hochul married?
Although she may not have any stepsiblings, Hochul does have a family of her own. Her husband is William Hochul, who once served as a US district attorney for Western New York. Now, he works as a Senior Vice President, General Counsel and Secretary to Delaware North Companies, Incorporated. The two have been married since 1984, and William will soon be the first First Gentleman of New York State.
Article continues below advertisement
Does Kathy Hochul have any children?
In addition to a decades-long marriage, Hochul also has two children. Their names are Will and Katie, although her personal website doesn't offer many additional details about their ages or what they're currently doing. As the children of the lieutenant governor, they likely enjoyed more anonymity than they will now that they're the children of New York's first female governor.
Article continues below advertisement
Hochul said Cuomo's resignation was good for the state.
In response to the news of Cuomo's resignation, Hochul said that she was ready to step up as the state's next governor. "It is the right thing to do and in the best interest of New Yorkers," she said in a statement. "As someone who has served at all levels of government and is next in the line of succession, I am prepared to lead as New York State's 57th Governor."
Hochul will be up for reelection next year, and if she chooses to seek the Democratic nomination, her role as the incumbent governor will make her one of the frontrunners for the job. She served as Cuomo's lieutenant governor for the last seven years, but recent reporting suggested that she hadn't spoken with him since February when the harassment scandal that eventually drove him from office first broke.