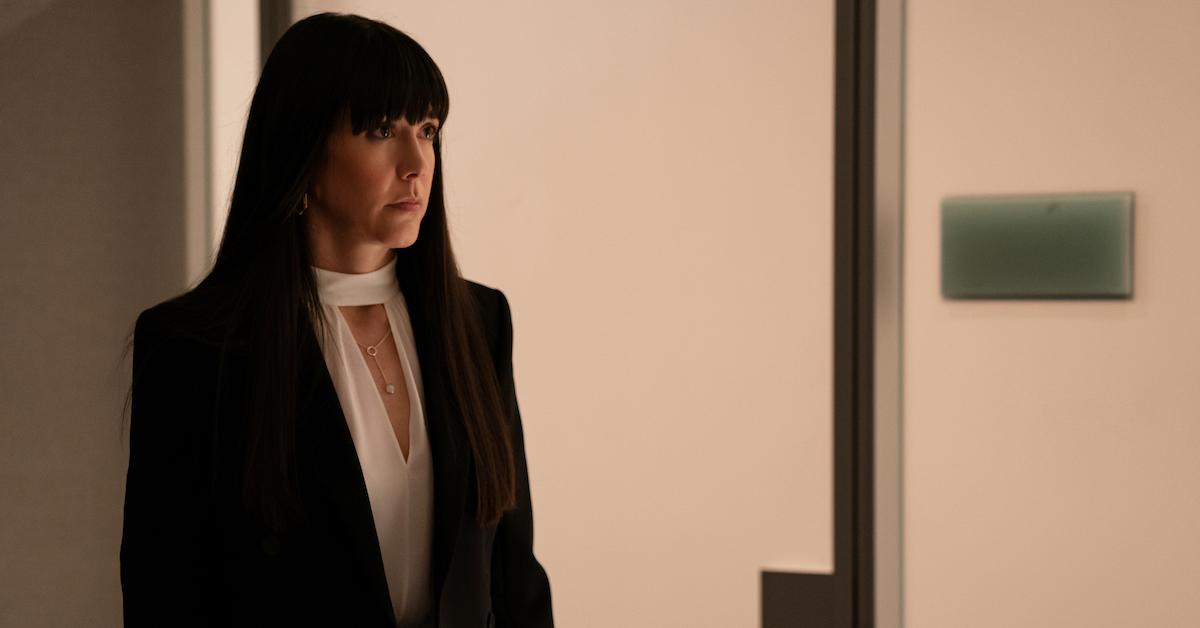 What Does Kerry Want? We Dive Into the 'Succession' Character's Ulterior Motives (SPOILERS)
Is Kerry after the Roy family fortune in 'Succession'? Logan Roy's personal assistant and advisor takes on a bigger role in Season 4.
Spoiler alert: This article contains spoilers for Succession Season 4, Episode 2.
Season 4 of Succession is already shaping up to be the wildest one yet. As the Roy siblings vie for their fortune and their pride, other forces are at play, such as Logan Roy's (Brian Cox) "friend, assistant, and adviser," Kerry Castellabate (Zoë Winters). She first appeared in Season 2 as another Waystar Royco warm body, but she quickly rises to importance via her alleged sexual relationship with Logan.
Article continues below advertisement
By the end of Season 3, the Roy siblings theorize that Kerry is attempting to get pregnant. That way, she can give Logan another heir while getting a piece of the family's fortune and business. Now in Season 4, Kerry has aspirations beyond being Logan's lackey. Is Kerry after the Roy family fortune and does she have ulterior motives?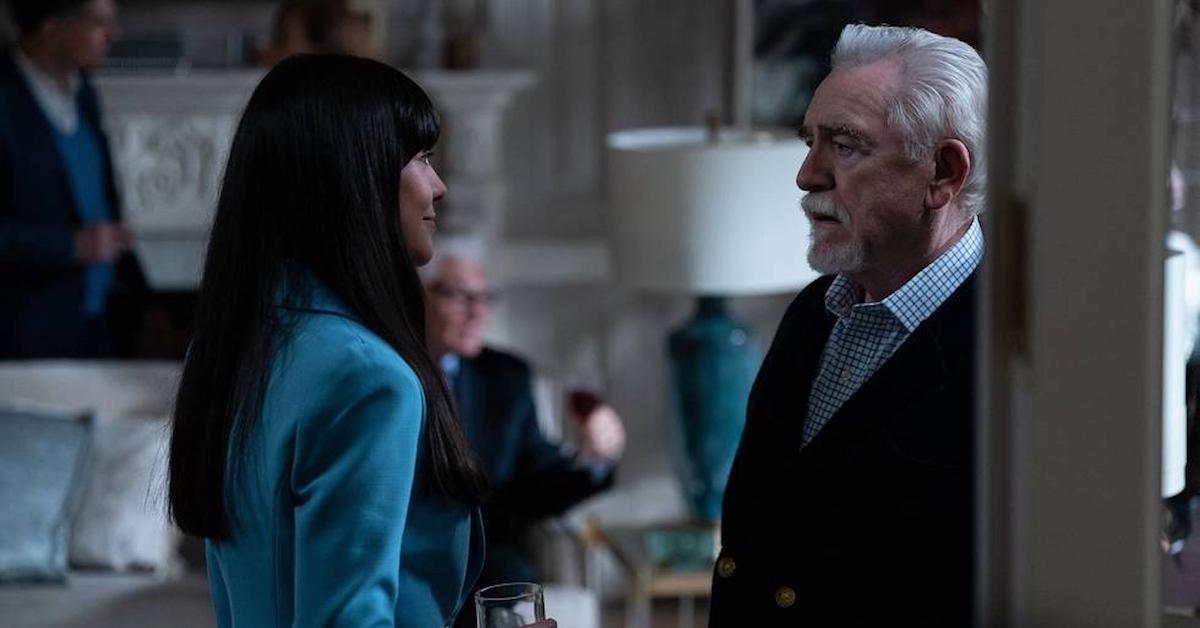 Article continues below advertisement
Is Kerry after the Roy family fortune? Season 4 hints that she could be.
One character we never expected to come out of the woodwork a few Succession seasons ago is Kerry, but here she is, front and center. In Season 4, Episode 2, Kerry aspires to be a news anchor for ATN. Her audition tape gets jokingly passed around the Roy family and Waystar's employees, who all mock her performance.
At first, Logan tries to quietly interfere by getting her the job, but after seeing people not take her seriously, he encourages Tom to put a halt to Kerry's dreams. Tom forces Greg to have the conversation with Kerry, who does not take the news lightly. It's the first time we've seen any real emotion from Kerry.
Article continues below advertisement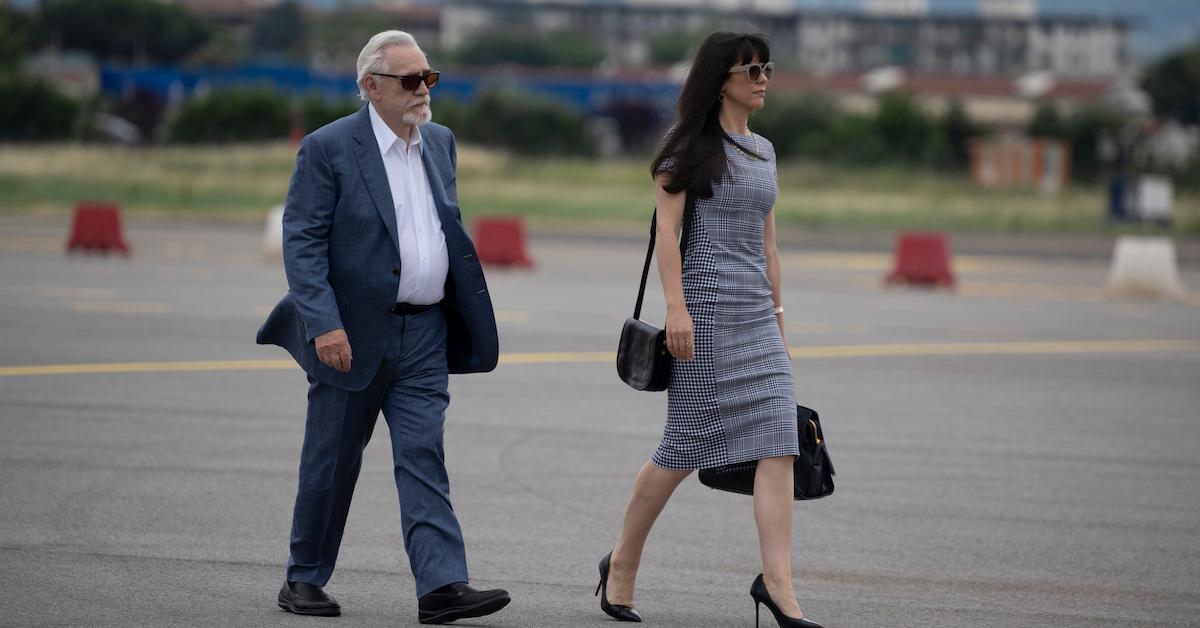 Throughout the series, she's been able to manipulate various situations and become Logan's closest confidante. But now that Kerry isn't getting what she wants, she lashes back. Greg lies about a focus group that had complaints about her arms (odd choice, Greg) and Kerry sees through the lie. She asks if Tom or Logan put him up to this and tells Greg, "If this focus group isn't real I'm going to take you apart like a human string cheese."
Article continues below advertisement
As evidenced by her remark, Kerry can keep up with the "corporate" vernacular of the Roy family. Because of this, she's become a placeholder for the Roy siblings while they're estranged from their father. She's positioned herself as the only person left who still cares for Logan, and she has infiltrated the family to the point of replacing his children.
By the end of the episode, Logan and Kerry meet the kids to make amends and try to push the Gojo sale through. Shiv tries to dismiss Kerry, but Logan wants her to stay in the room. Kerry tries to assist by saying that they can "reset their dynamic as a family" as if she's part of that new dynamic.
Article continues below advertisement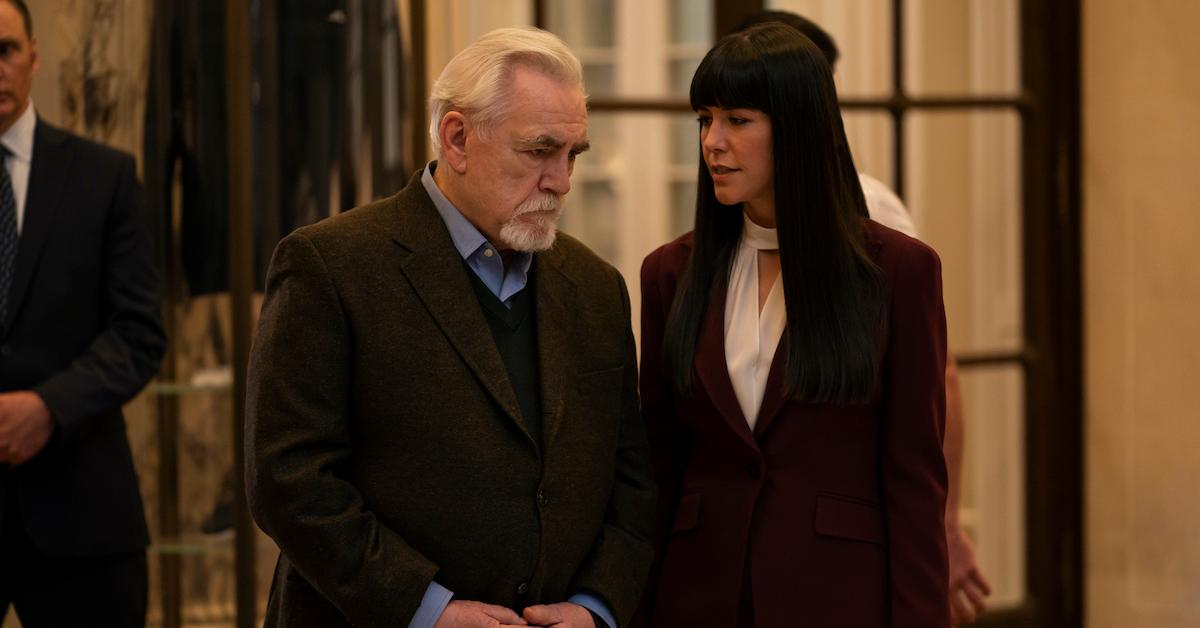 But when the kids realize that Kerry won't become a news anchor, they blame it on their father, which seemingly cuts into Kerry's insecurities. "Congrats on losing your betrayal cherry," Kendall tells her. Becoming part of the Roy family also means getting betrayed and fighting unwinnable battles.
As Kerry comes to terms with this, she appears disappointed. If sleeping with the CEO can't get her on television, what can it get her? But perhaps she's after something far grander than a news anchor position — the Roy family fortune. And if she is trying to get pregnant, she and her newborn could be the ones who ultimately win the war of Succession.
New episodes of Succession air every Sunday at 9 p.m. EST on HBO.