M. Night Shyamalan Is the King of Suspense — Is 'Knock at the Cabin' Scary?
M. Night Shyamalan is back with a brand new feature film, and cinephiles are dying to know — is 'Knock at the Cabin' scary? Details inside.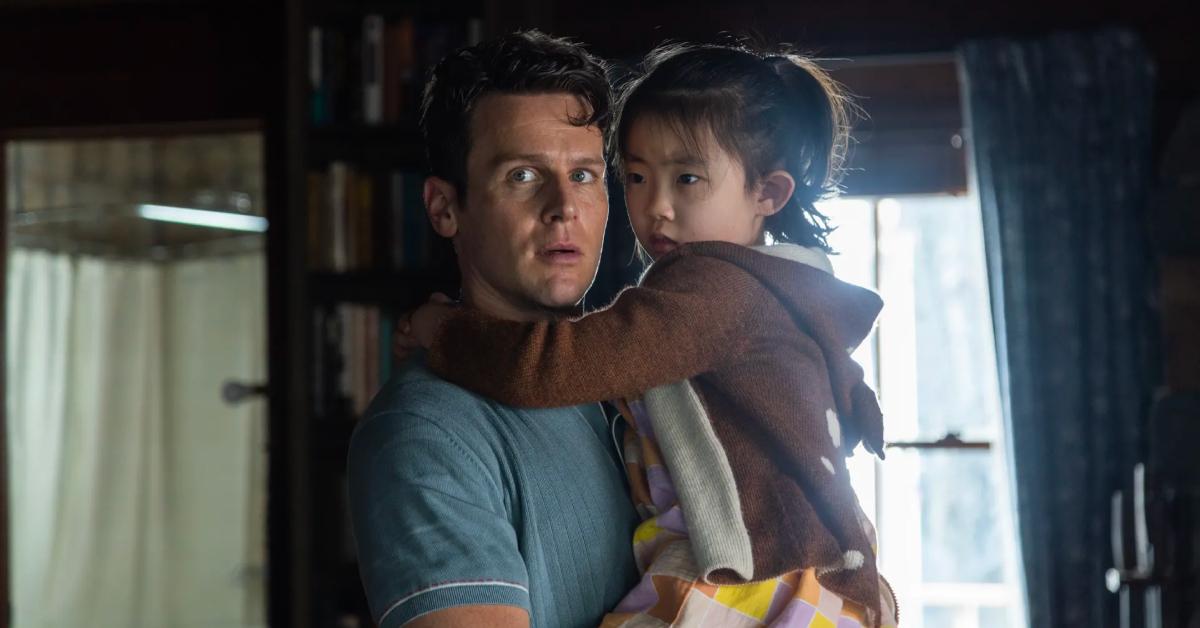 Spoiler alert: This article contains minor spoilers for Knock at the Cabin.
There are plenty of exceptional filmmakers for us to obsess over, but one we always come back to is M. Night Shyamalan. In our humble opinion, he's the unofficial king of suspense; his ability to create tension and generate fear in audiences through different elements is unmatched. With that said, can fans expect this energy in Night's new film, Knock at the Cabin?
Article continues below advertisement
The highly anticipated flick, which is based on Paul Tremblay's novel The Cabin at the End of the World, centers on a young girl (Kristen Cui) and her dads (and her dads (Jonathan Groff and Ben Aldridge) vacationing at a secluded cabin when things take a dark turn. On that note, is Knock at the Cabin scary? We think you know the answer ...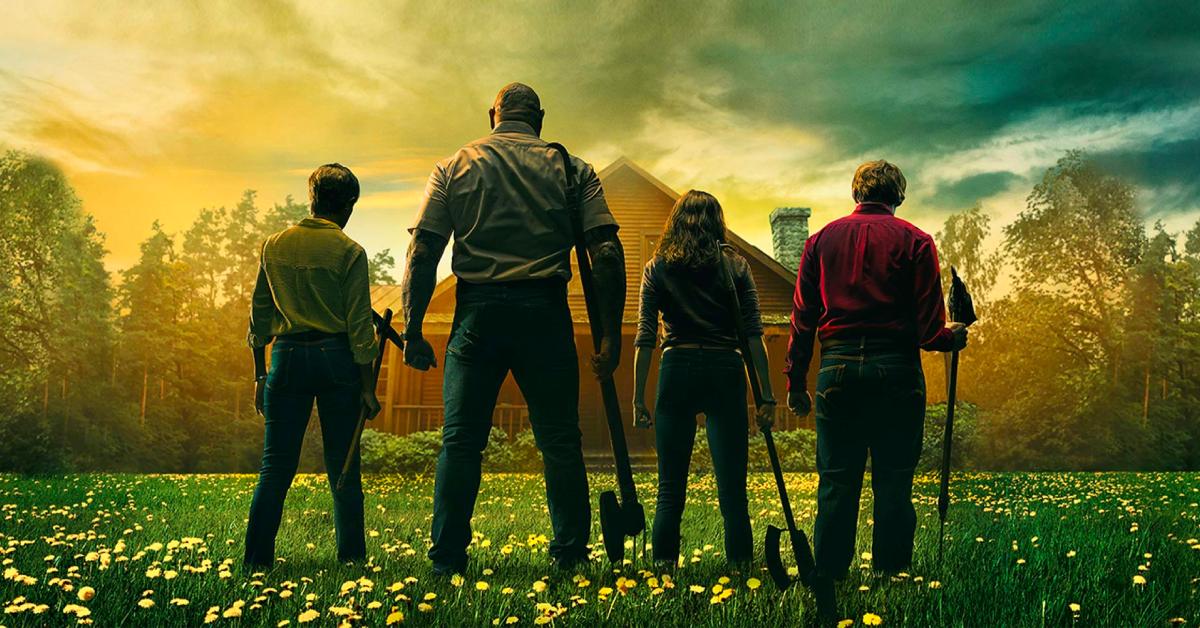 Article continues below advertisement
So, is 'Knock at the Cabin' scary?
We'll get straight to the point — yes, Knock at the Cabin is scary.
For those unaware, the movie sees four strangers holding the family hostage and demanding they sacrifice one of their own to prevent the apocalypse. It's quite a dark and violent story, having been deemed an "apocalyptic psychological horror." The film also received an R-rating for violence and language, making it Night's first film to receive that rating since The Happening.
Speaking of the violence, we have to say it's not that bad. Yes, people are killed, but it's all offscreen — the score and sound design, however, emphasize what is happening in those moments. Additionally, there are a few scenes that can be triggering, including a flashback sequence that depicts a brutal hate crime.
Article continues below advertisement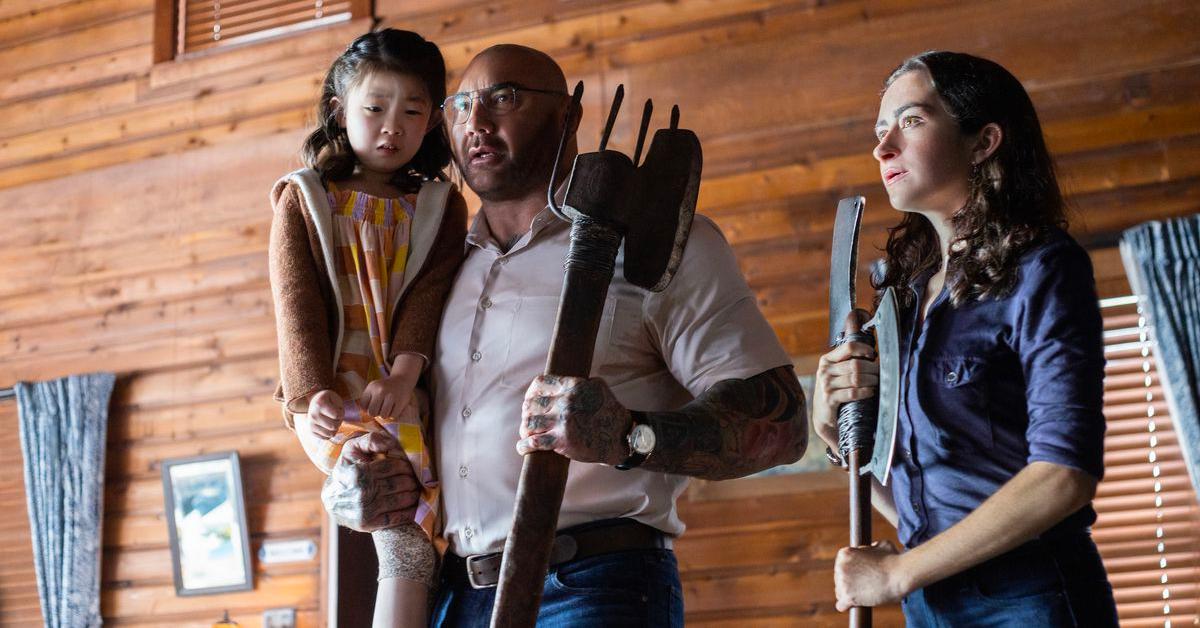 Ahead of its release, various film critics made it a point to clarify that the film definitely relies more on suspense than horror. The critics consensus on Rotten Tomatoes reads, "Although it's often less than scary and parts of the story don't bear scrutiny, Knock at the Cabin is a thought-provoking chiller and upper-tier Shyamalan."
Article continues below advertisement
Stephanie Zacharek of TIME also noted, "the tension it generates is the unpleasant kind, particularly in the way it exposes a very young character to some truly terrifying sights and experiences, only to wave away any possible effect on her."
Additionally, Sam Stone of CBR revealed the film "isn't particularly scary so much as it is tense and uncomfortable. Clocking in at under two hours, there isn't any filler in the narrative, moving briskly into its big home invasion sequence — easily the highlight of the film — before Leonard and his compatriots lay out the stakes for their captive audience."
Article continues below advertisement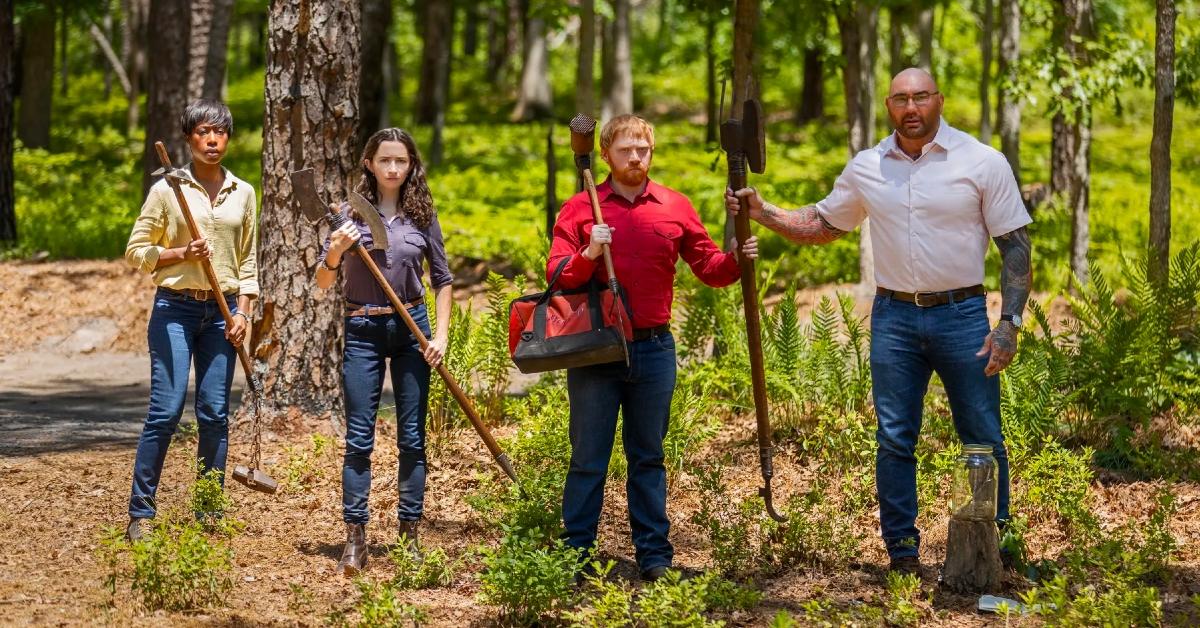 Michael O'Sullivan of The Washington Post pointed out that the novel's "disturbing plot has been softened slightly by Shyamalan and co-writers Steve Desmond and Michael Sherman. He added that Knock at the Cabin is "satisfyingly atmospheric and tense" and "moderately bloody."
On the other hand, English actor Rupert Grint, who stars as Redmond in Knock at the Cabin, recently spoke about the film on The Chris Evans Breakfast Show and admitted it was almost too scary for him. He told the titular host, "It is brutal, and there's a lot to unpick with it ... I do love the [horror] genre, but this particularly is quite triggering for me. Home invasion is something I really hate and apocalypse, so it puts those two things together."
Knock at the Cabin is now in theaters.