'Black Panther' Star Letitia Wright Has Expressed Anti-Vax Sentiments — Is She Vaccinated Now?
Is Letitia Wright vaccinated? The 'Black Panther: Wakanda Forever' star has previously expressed skepticism over the COVID-19 vaccine.
As a Marvel Studios production, Black Panther made history in 2018 as a massively successful superhero film with a predominately-Black main cast. However, one of its stars has been at the center of controversy a couple of times in the past.
Letitia Wright was featured as a major player in the first Black Panther and headlines the sequel, Black Panther: Wakanda Forever, in the wake of Chadwick Boseman's untimely death. Unfortunately, her status hasn't kept her out of controversy.
Article continues below advertisement
In the Marvel Cinematic Universe, Letitia Wright portrays Shuri, a Wakandan princess and the nation's leading scientist and technological innovator. In an ironic twist in real life, Letitia Wright has been openly skeptical about the COVID-19 vaccine in the midst of an ongoing pandemic. She received some backlash for her statements and posts in the past, but is there a chance that she's changed her tone? In other words, has Letitia Wright gotten vaccinated? Here's what we know so far.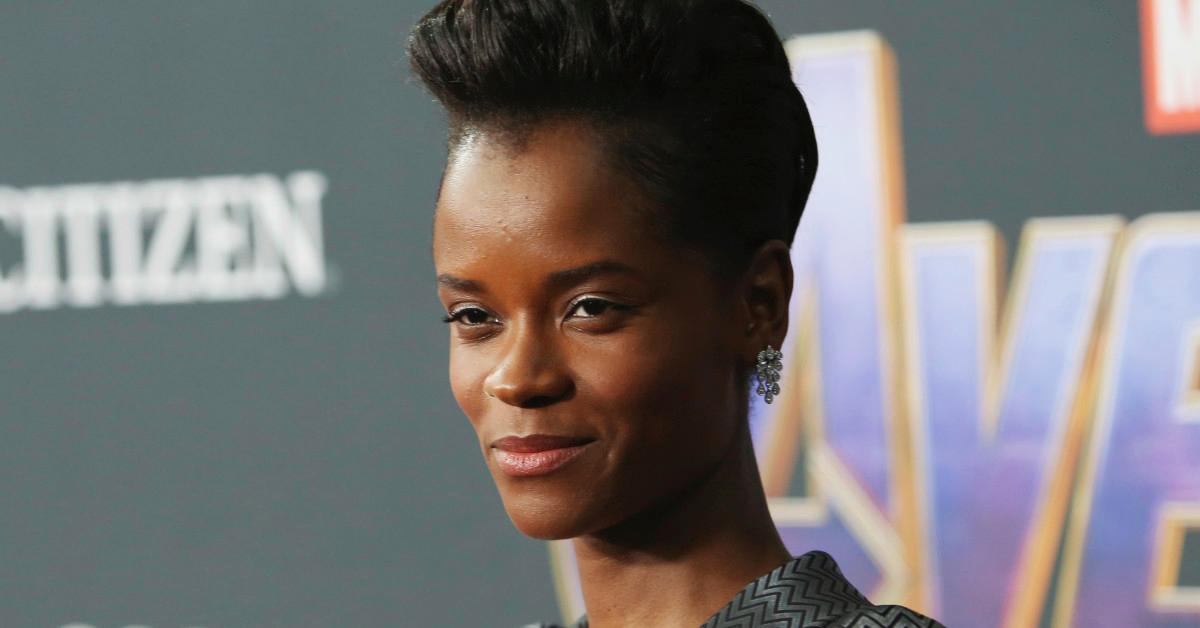 Article continues below advertisement
Is Letitia Wright vaccinated? The 'Black Panther' star has her lips sealed on the matter.
Letitia Wright has received backlash for her vaccine skepticism plenty of times in the past. In December 2020, the 29-year-old actress retweeted a video of a pastor questioning the legitimacy of the COVID-19 vaccine (while also making wildly transphobic remarks). She would remark that she did not intend to "hurt anyone" with the video but still echoed the skepticism presented in it. She later quit social media over the subsequent backlash.
A year later in October 2021, The Hollywood Reporter wrote that Letitia was promoting anti-vaccine sentiments while filming for Wakanda Forever and that she had separated from her team of U.S. representatives over the allegations. A month later, production on the film was halted while Letitia recovered from injuries sustained on set. According to Atlanta Black Star, Letitia made a brief return to social media to state that these claims were "completely untrue."
Article continues below advertisement
Her stance on vaccinations has been a point of contention for some time now, and even in recent news, the details are still muddy.
In a recent interview with the Wakanda Forever cast and crew via Variety, the outlet discussed — among many things — vaccinations on set with Letitia. According to film producer Nate Moore, she had never actually discussed her views on set.
"As someone who literally is on set next to the monitor all the time, I feel like I would have heard it," Moore claims.
Article continues below advertisement
While vaccine mandates at the time would have required cast and crew members of Disney productions to be vaccinated during filming, Letitia's vaccination status remains a mystery. In fact, Variety reports that when Letitia was asked a question about the to-do over her vaccination status, her publicist called and insisted that they move on to the next question. When the outlet attempted to ask the same question in a follow-up email, "schedule changes" allegedly prevented her from responding.
That seems to be an awful lot of cover-up and mixed messages for someone who has allegedly never talked about her stance on vaccines while on set. As of this writing, Letitia and her representatives seem to be avoiding the subject of vaccines altogether.
Black Panther: Wakanda Forever comes out on Nov. 11 only in theaters.