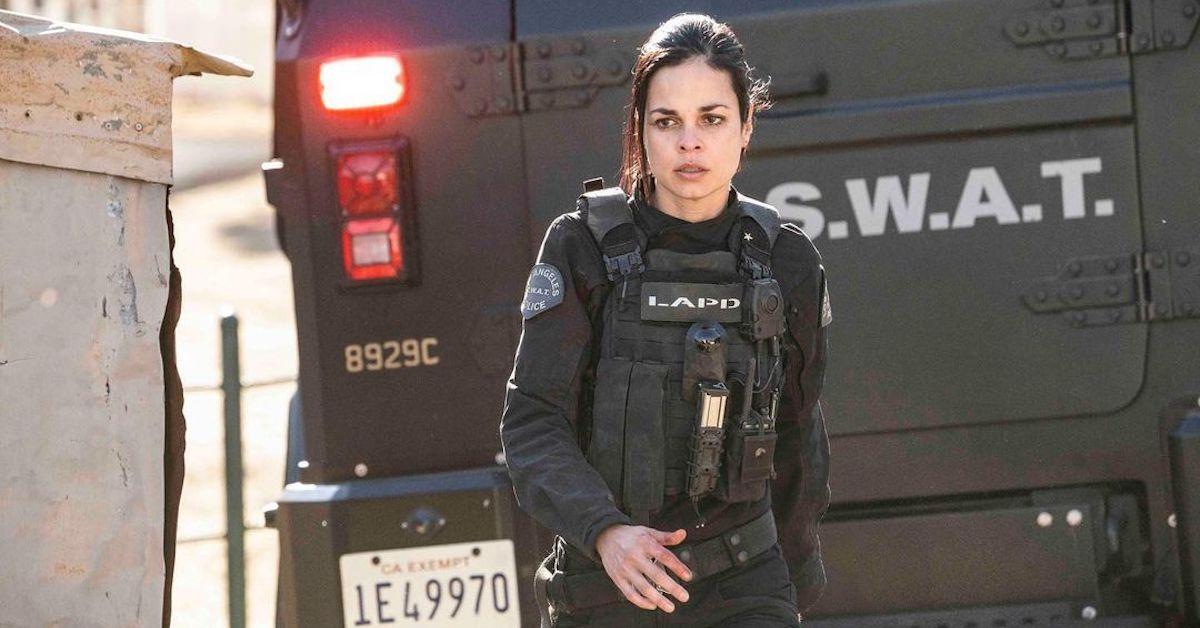 Is 'S.W.A.T.' About to Lose Another Officer in Season 4?
By Shannon Raphael

Mar. 24 2021, Updated 4:06 p.m. ET
Warning: SPOILERS for S.W.A.T. are ahead. 
While many rebooted series often prove to be disappointing in comparison to their predecessors, S.W.A.T. is an exception. The CBS drama was reprised in 2017 — more than 40 years after its original run in the '70s. 
The show focuses on Sergeant Daniel "Hondo" Harrison (Shemar Moore), after he's tasked with leading a Los Angeles division of the Special Weapons and Tactics Unit.
Article continues below advertisement
His team members have changed considerably since the show debuted, and many have either died, gone to jail, or decided to leave the unit due to injury. 
Because the S.W.A.T. team is ever-changing, many viewers are often on-edge during the show — and many are suspicious that the next character to depart is Chris Alonso (Lina Esco). 
Is Lina Esco leaving S.W.A.T.? Keep reading for the latest in the speculation, and to find out if she's discussed her spot on the show.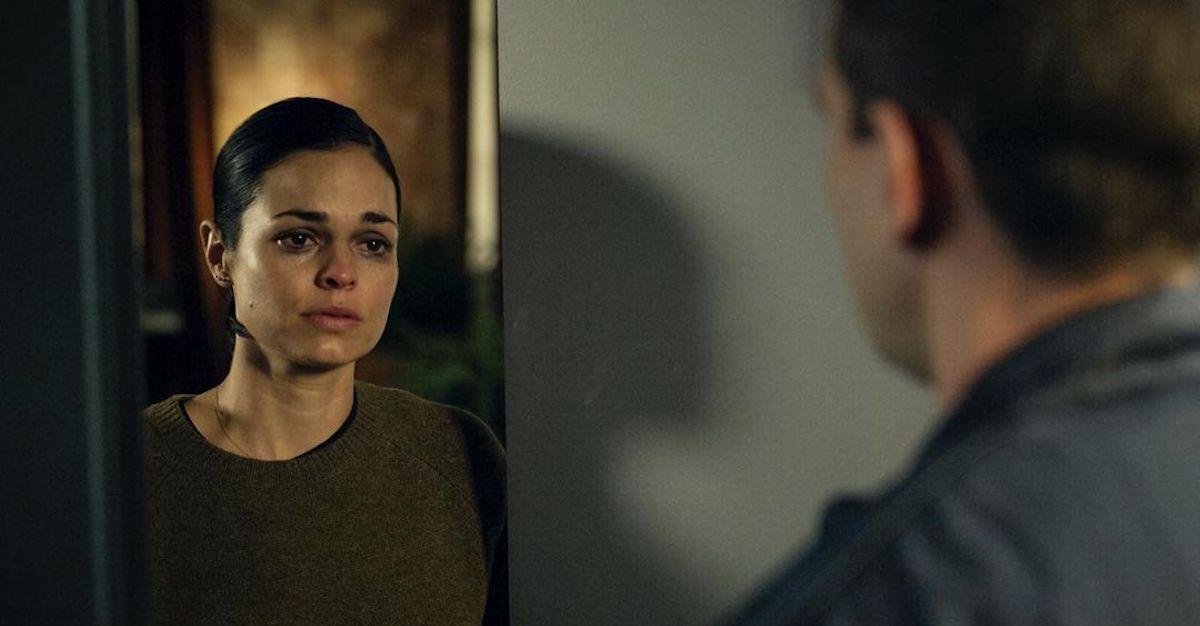 Article continues below advertisement
What else has Lina Esco has been in before?
Though Lina is best known for her role on S.W.A.T., she actually got her acting start on a different CBS drama. Her first credited TV role was as Angie Watson on a 2006 episode of CSI: NY.
A year later, she played the daughter of business tycoon Alex Vega (Jimmy Smits) on the series Cane. While the show initially had strong ratings, it was axed after 13 episodes because of the 2007 Writers Guild strike. 
She also appeared alongside Miley Cyrus and Demi Moore in the 2012 drama film LOL, and as Ava Flores on the Audience Network show Kingdom. 
Outside of acting, Lina does a lot of advocacy work. She started the Free the Nipple campaign in 2012, which highlights inequality and showcases the repression of female sexuality. 
Article continues below advertisement
Lina created a movie about the movement, entitled Free the Nipple, which debuted to audiences two years later. She directed the film, which featured Lola Kirke, Casey LaBow, and Monique Coleman in acting roles.
The concept was promoted by Miley Cyrus, Rumer Willis, Lena Dunham, and Chrissy Teigen, among others. 
Article continues below advertisement
Is Chris aka Lina Esco leaving 'S.W.A.T.'?
There are many reasons why viewers are more than a little bit concerned that Lina's days as Chris on S.W.A.T. are numbered. She's been part of the S.W.A.T. cast since the beginning, and the only other original female S.W.A.T. team member was Captain Jessica Cortez (Stephanie Sigman), who exited the show after Season 2. 
She's also narrowly avoided death in the past. At the end of Season 3, Chris was shot, and a bulletproof vest spared her life. 
Plus, other characters have departed with little or no warning throughout the show's run. After teasing a big death for several episodes, S.W.A.T. revealed that Erika (Lyndie Greenwood) was the one who was killed in the eighth episode of Season 4. 
Erika and Chris were very close, and some fans think that her passing could serve as motivation for Chris to take another job.
Another compelling theory that viewers have is that a new character might be poised to take Chris's place on the team. 
Article continues below advertisement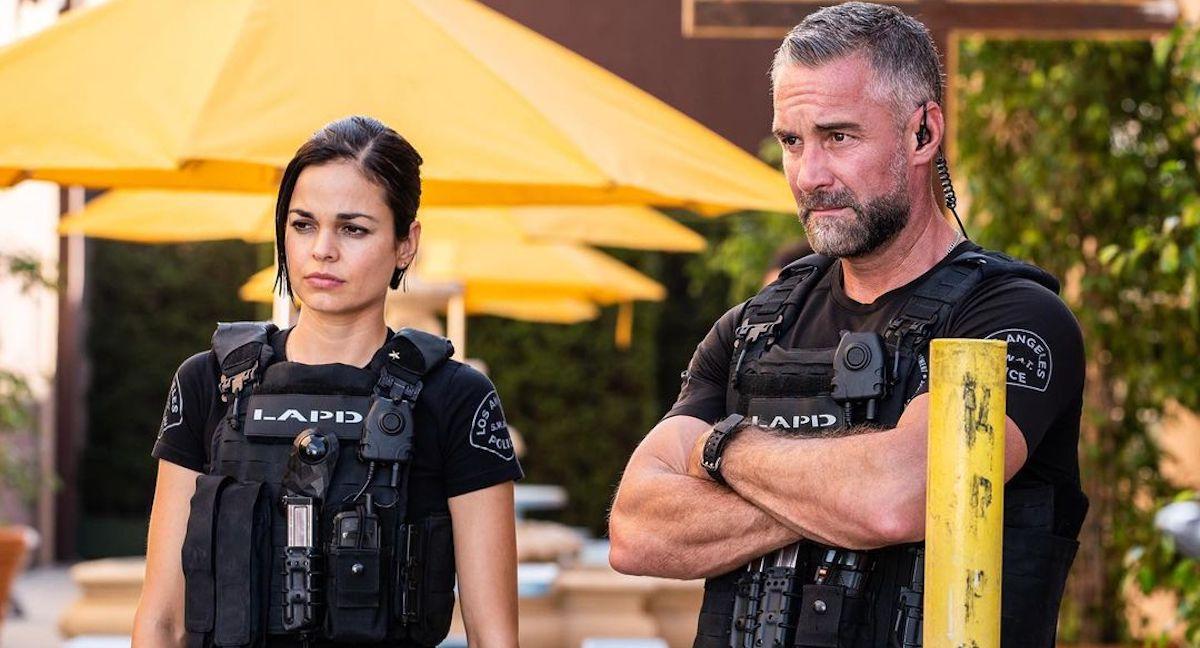 Tactical medic Nora Fowler (Norma Kuhling) joined the crew on a temporary basis during the March 3 episode. Her presence had many wondering if the writers were setting up a permanent replacement. 
Because the show is known for its dramatic and unexpected character exits, there's no way to know for sure whether Lina will leave. 
However, the actress herself has not indicated that she is leaving the hit CBS series any time soon. 
S.W.A.T. airs on Wednesdays at 10 p.m. ET on CBS.