Nathan Barnatt Calls out WWE Superstars Following Creator Clash 2 Victory
Wait, is Nathan Barnatt joining the WWE? Following his Creator Clash 2 victory, the YouTube star said he wants to fight a WWE superstar.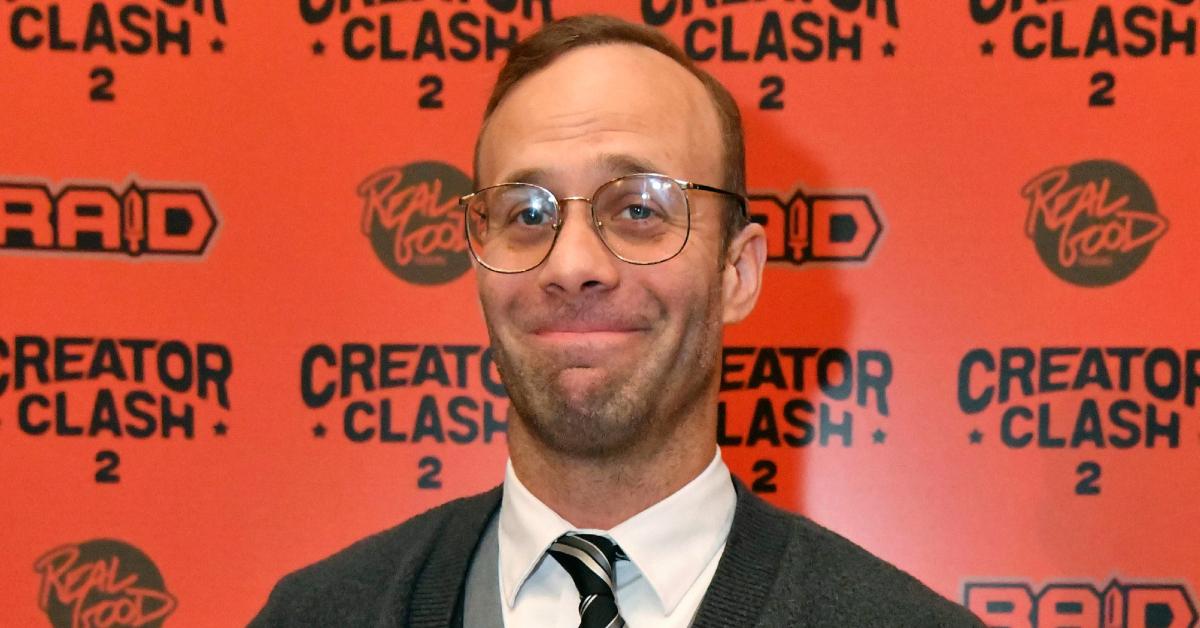 On April 15, everyone's favorite content creators came ready to fight at Creator Clash 2. Some of the boxing matches were exciting, others not so much. Much to the crowd's dismay, the battle between well-known YouTubers Ab Ayad and Nathan "Dad" Barnatt was called off after only one round due to injury. As a result, Nathan secured the win.
Article continues below advertisement
Following his victory, the It's Always Sunny in Philadelphia actor hinted that he wants his next fight to be against a WWE superstar. Wait, does that mean Nathan is joining the WWE? Here's everything we know.
Article continues below advertisement
So, is Nathan Barnatt joining the WWE?
After his big win at Creator Clash 2, the comedian called out the entire WWE roster and urged one of the superstars, specifically Seth Rollins, to step up and compete against him in a boxing match. He also claimed that plans for him to work with the WWE have been in the works for some time.
"I would like to call out the entire company of the WWE. If you know me and you've been watching me for 20 years on YouTube then you'll know the WWE sent me a signed contract twice," he said. "I still have that contract signed. Triple H knows me. Vince McMahon knows me. Half the roster knows me. They've been dancing around me for 10 years, and I'm not waiting anymore."
Article continues below advertisement
He added, "Seth Rollins, you want to go toe to toe with a phony YouTuber, a con artist? How about you go toe to toe with a boxer, a YouTuber from the original days, who actually wins his fights? I'll be waiting for you at the front doors of your training facility until you answer."
It's highly unlikely any member of the WWE roster will fight Nathan in a boxing match — but the YouTube star could follow in the footsteps of Logan Paul and find success as part of the wildly popular wrestling promotion.