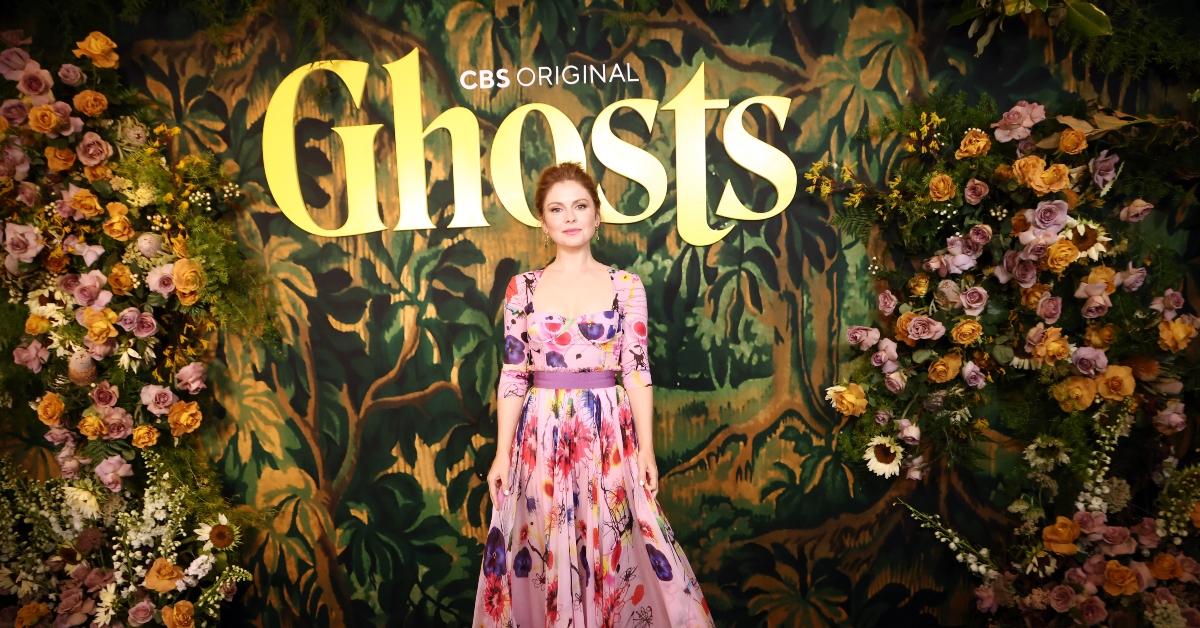 People Have Been Wondering If Rose McIver Is Pregnant for Years — So Is She?
We know it isn't Christmas time, but there truly is nothing better than a cheesy Christmas movie, especially if it involves royalty. Honestly, anything involving princes and princesses are the moment. So naturally when Netflix's hit trilogy A Christmas Prince came out, we were hooked. Ben Lamb as King Richard and Rose McIver as Queen Amber pulled on our heart strings even before they became king and queen and welcomed a child.
Article continues below advertisement
When an actor gets pregnant in a movie or TV show (Rose is currently on Ghosts, but her character isn't pregnant), people automatically think that they're pregnant in real life. Even about four years later, people are still wondering if Rose is pregnant... even though this math isn't mathing.
So we decided to find out once and for all to find out if Rose was pregnant. Let's get into it.
Is Rose McIver pregnant?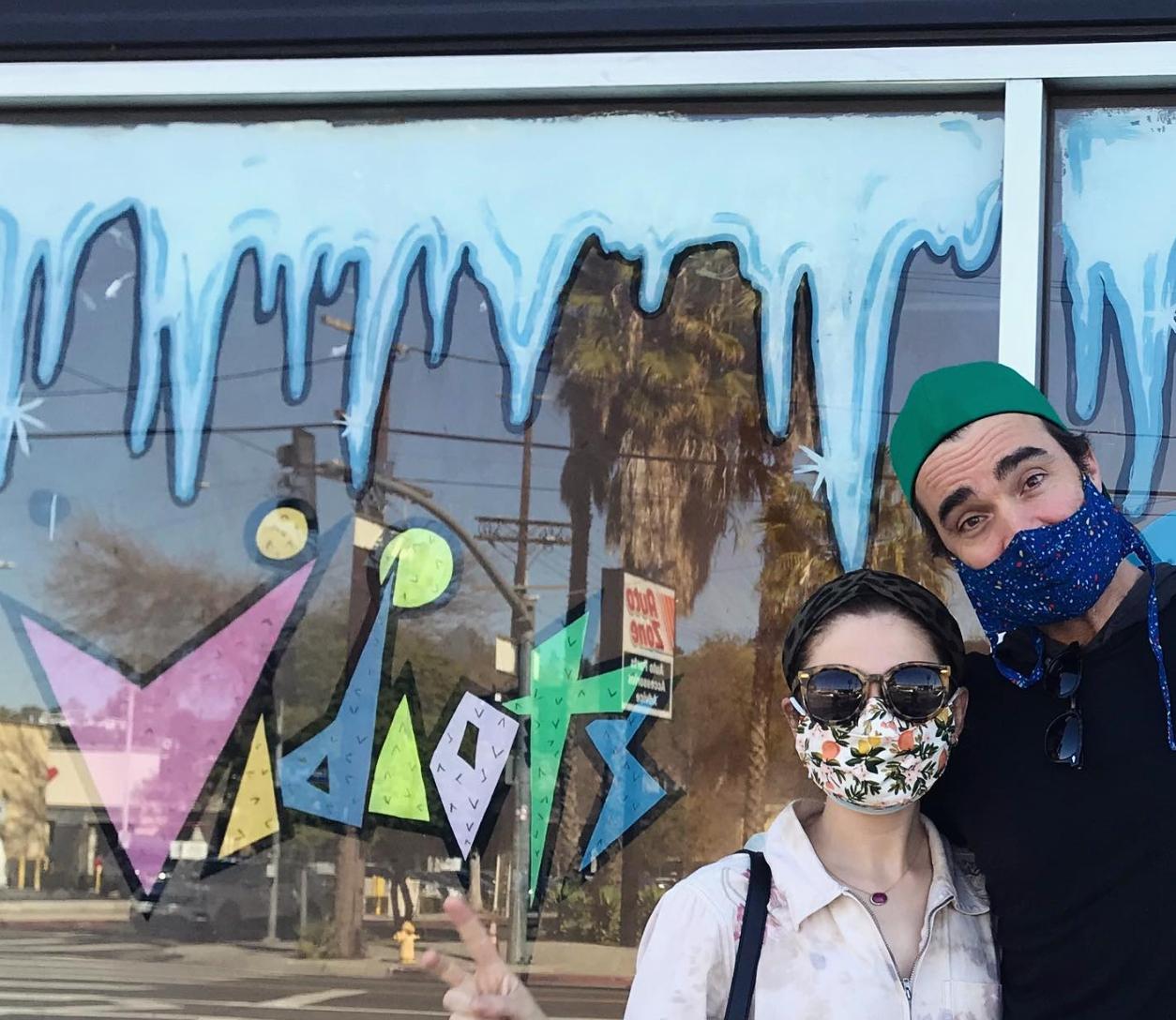 Rose is pretty private about her personal life, but she has been dating photographer and artist George Byrne, famous actor Rose Byrne's brother, since 2017. In an adorable post on Rose's Instagram, she dotted on George for his art exhibit saying, "I couldn't be prouder of the incredible outcome of his book release and show... I get to see first hand the phenomenal amount of dedication and hard work that goes into everything he does."
Article continues below advertisement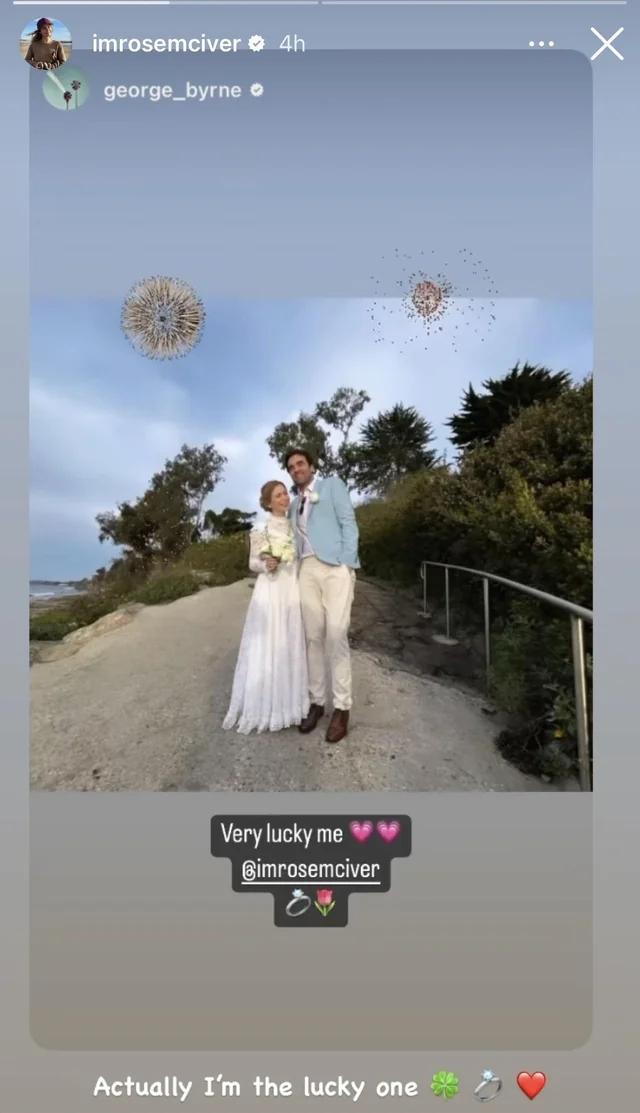 Apparently, Rose and George tied the knot in early 2023. Although there aren't any pictures from the wedding on Rose's Instagram feed, the last picture she posted of George being in July for his birthday, one internet sleuth screenshot an IG story and put it on Reddit for all of us to see. George wrote, "very lucky me" and Rose wrote, "actually I'm the lucky one."
Rose and George haven't made any announcement about them expecting a baby, and as far as we can tell based on social media, Rose isn't pregnant.
The rumors, for whatever reason, are still circulating, even though Rose's character on Ghosts isn't pregnant. The rumors in questions all seem to stem from one social media post to promote the third A Christmas Prince.
Article continues below advertisement
The post in question is from March 2019. In the image you can see a baby from an ultrasound with a crown on. Which, from experience, we're pretty sure babies aren't grown in the belly with crowns on. In the caption, Rose wrote, "This is really going to hurt. #AChristmasPrince3 (no I'm not pregnant in real life )."
Obviously Rose saying that she wasn't pregnant four years ago doesn't mean that she isn't pregnant now. Technically, she could have been pregnant five times over at this point, with the sixth child on the way. But as stated earlier, Rose hasn't mentioned anything about it, so we are going to continue to think that she isn't pregnant until she does make an announcement.
While Rose and George might not be pregnant, they still got married recently! Congratulations you two!
Make sure to watch Ghosts on CBS every Thursday at 8:30 p.m. EST.