Is SSSniperWolf Getting Banned for Doxxing Jacksfilms? Here's What We Know
SSSniperWolf posted an image of Jacksfilms house to Instagram, but she is not yet banned from Instagram or YouTube.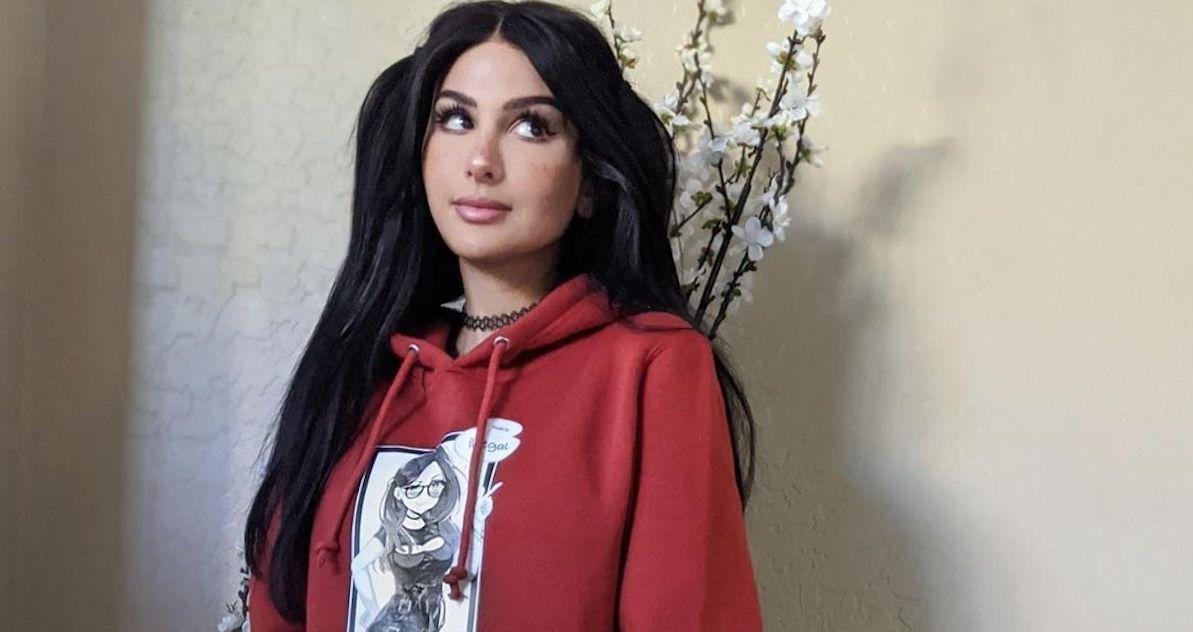 The Gist:
SSSniperWolf recently posted Instagram stories claiming to be outside Jacksfilms's house.
Jacksfilms accused SSSniperWolf of doxing him and is calling for her to be de-platformed.
SSSniperWolf has not been banned from YouTube or Instagram.
Article continues below advertisement
Alia "SSSniperWolf" Shelesh and John "Jacksfilms" Douglass are two of the most popular content creators on YouTube. The two have become embroiled in something of a feud lately, with the latest plot twist coming when SSSniperWolf alleged doxed Jacksfilms by posting a picture of his home to Instagram.
The entire situation is a bit of a mess, and after learning about the posts, Jacksfilms took to the web to ask YouTube to remove her from the platform. But is SSSniperWolf getting banned?
Is SSSniperWolf getting banned?
Despite Jacksfilms calling the doxing attempt "disgusting," SSSniperWolf is not yet banned on YouTube or Instagram. SSSniperWolf is one of the most popular figures on both platforms, and she has issued her own statement about the series of events.
"I have no ill intentions," she posted to Instagram. "It's so sad when people have to constantly create drama to pay their bills."
Article continues below advertisement
It appears that several people beyond Jacksfilms are hoping to see SSSniperWolf banned. In fact, a group has gone as far as to create a Change.org petition calling for her to be banned on YouTube. The creator of the page, Chase Trettin, says they are "deeply disturbed by the recent actions of fellow YouTuber, SSSniperWolf," calls it a "gross violation of privacy" and that it puts Jacksfilms in harm's way.
At the time of writing, less than 2,000 signatures were supporting the petition.
Article continues below advertisement
Did SSSniperWolf dox Jacksfilms?
Though the posts have since been deleted, it appears that SSSniperWolf did in fact dox Jacksfilms. One of the posts included an actual picture of the outside of Jacksfilms' home — which is clearly doxing, as it's making the private address of Jacksfilms available to the public. SSSniperWolf seems to have realized that after posting the content, deleting it shortly after it went live.
Jacksfilms went on to say he no longer feels safe in his home, which is a sentiment shared by his wife, Erin.
Article continues below advertisement
"I am not a creator but my husband is," she wrote on Twitter. "Tonight SSSniperWolf came to my home, posted it on her Instagram for all to see, and tried to instigate a confrontation. I now have to worry about what she, as one of your favored 'creators' (or any of her many 'fans'), may do to harm me or my family."
The post goes on to say Erin is a "regular human that works a normal 8-5 corporate job" and that she does not feel safe with how SSSniperWolf is acting.
Beyond the original statement from SSSniperWolf, she has remained silent about the incident. She hasn't however, stopped posting to YouTube, with several new videos going live since the doxing occurred on Oct. 14.
YouTube and Instagram are yet to make official statements about SSSniperWolf's behavior, and it's unclear if the companies will ever issue a public comment about the event.
For now, SSSniperWolf is not banned on YouTube, Instagram, or any of her other social channels.