Eminem's "Stan" Is About an Obsessed Fan, but Is It Based on a True Story?
Eminem's "Stan" is considered one of the rapper's greatest songs. Are the chilling lyrics are based on a true story? Here's what we know!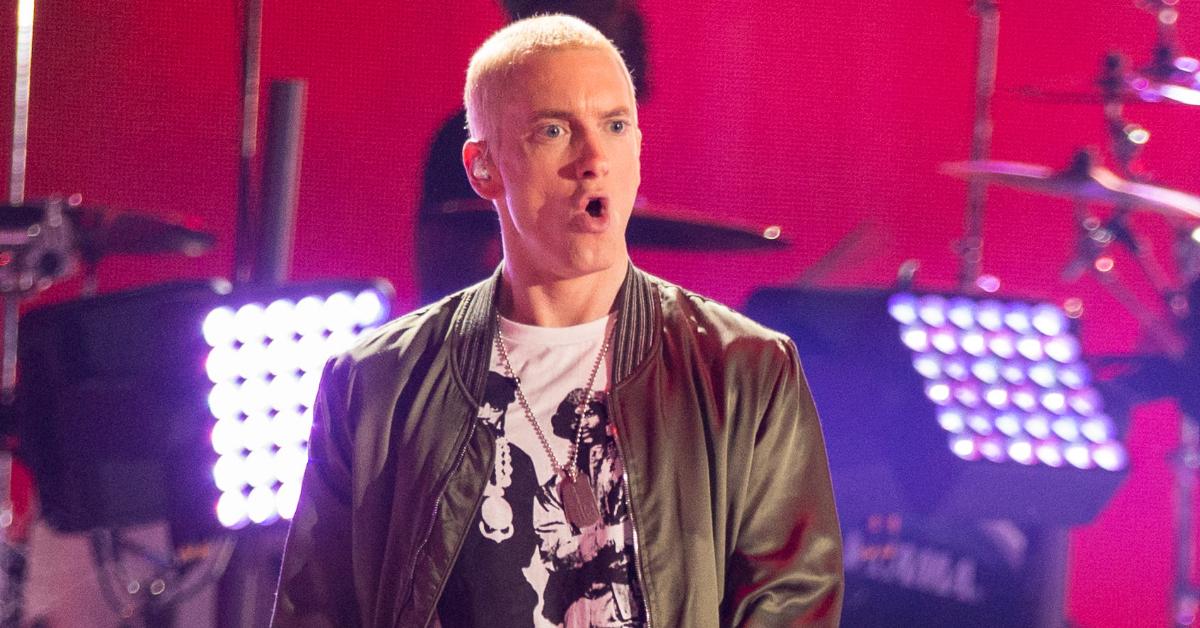 The Gist:
Eminem's song "Stan" is about an obsessed fan.
The lyrics tell the story of a man who fell in love with Eminem before committing a heinous act.
The song was inspired by a letter Eminem received.
Article continues below advertisement
During the early 2000s, Eminem was a domineering force in hip-hop. He's now the highest-selling rapper of all time, with over 60 million records sold in the U.S. alone, according to Business Insider. At the peak of his career, the Detroit native released "The Marshall Mathers LP," which debuted atop the Billboard 200 chart. The album includes one of Eminem's most acclaimed songs, "Stan," which tells the story of a man who is obsessed with the Grammy-winning rapper.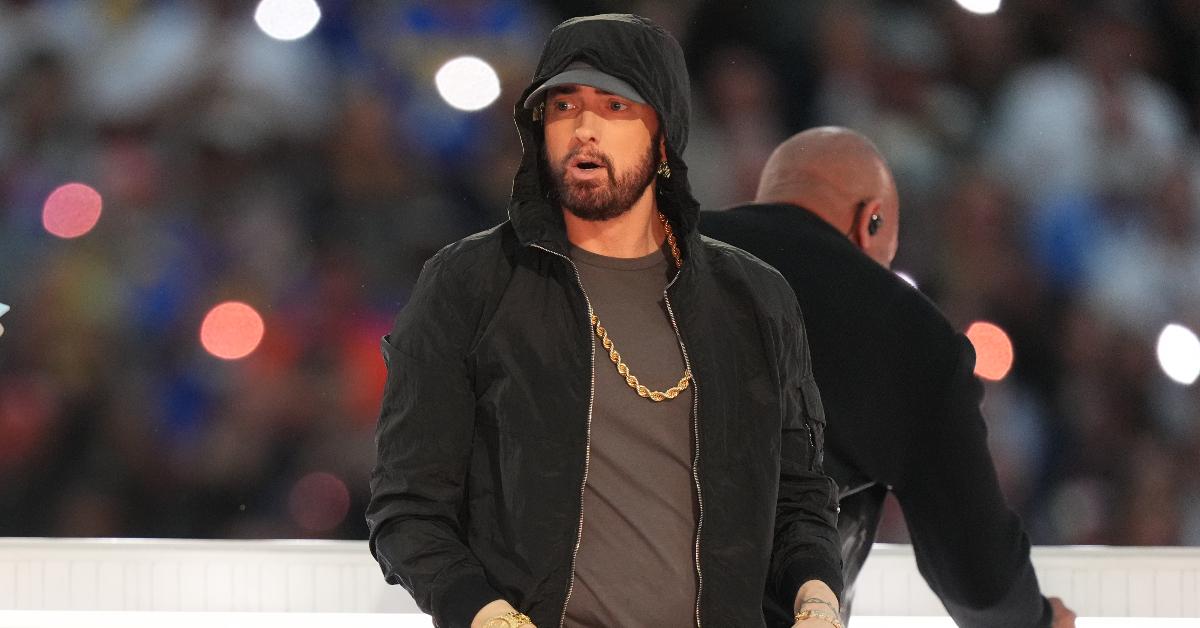 Article continues below advertisement
Eminem raps from the perspective of a fan named Stan, who has written the rapper several letters. "I know you probably hear this every day, but I'm your biggest fan," Eminem raps. Adding, "I got a room full of your posters and your pictures." The music video for the song now has more than 129 million views and shows an even more gripping depiction of Stan's story.
Article continues below advertisement
Stan has dyed his hair to match Eminem's signature platinum blond buzz cut. The fan has plastered the walls of his basement with photos of Eminem and later develops a romantic obsession with Eminem. As rapped in the lyrics, Stan dies just days before Eminem is able to read his fan mail. Years later, "Stan" remains one of Eminem's most beloved songs. But some fans may be wondering if the heart-wrenching track is based on a true story. Here's everything we know.
"Stan" isn't based on a true story.
The final verse in "Stan" is written from Eminem's perspective. He apologizes for not being able to respond to Stan's letter sooner but also shares some concern for the seemingly disturbed fan. "You got some issues, Stan, I think you need some counseling. To help your a-- from bouncin' off the walls when you get down some," Eminem raps. "And what's this s--t about us meant to be together?"
Article continues below advertisement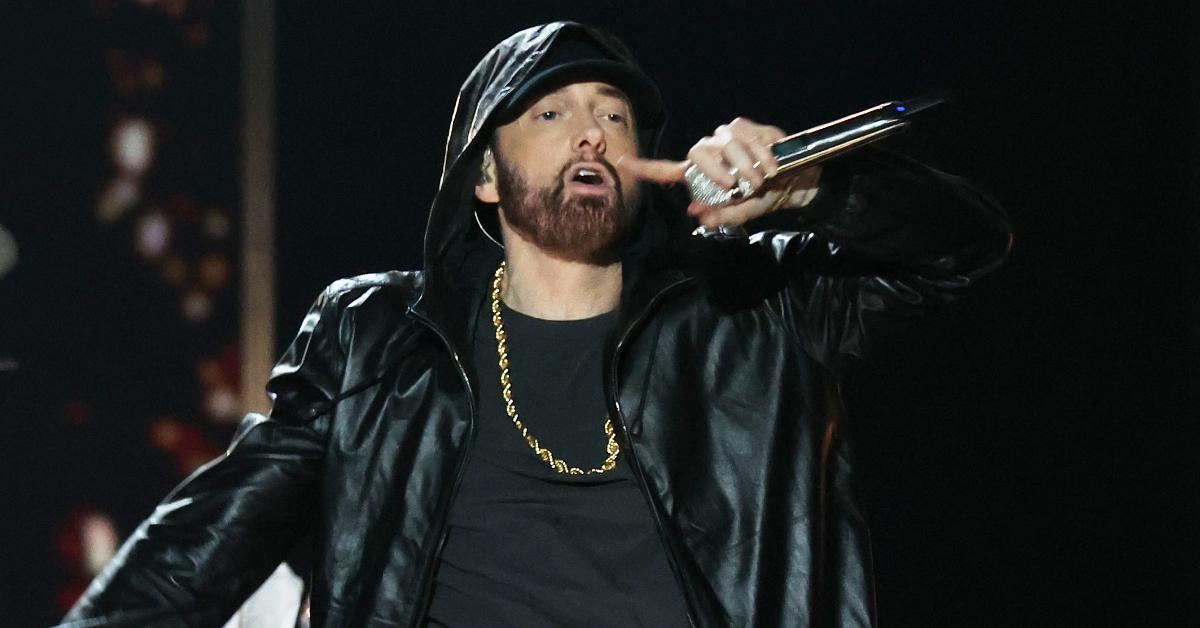 The song is disturbing for many reasons, but the story isn't based on a true story. However, Eminem was inspired to write "Stan" after receiving some disturbing letters from fans. "I get crazy letters like that," Eminem said during a 2000 appearance on TRL. "For people to look up to me like this is crazy to me."
Article continues below advertisement
Eminem isn't the only rapper with obsessed fans.
While Eminem admits his song "Stan" isn't based on a single interaction he has had with a fan, several celebrities have had to deal with their own versions of Stan. From creepy phone calls to vandalized properties, obsessed fans have been known to cause chaos.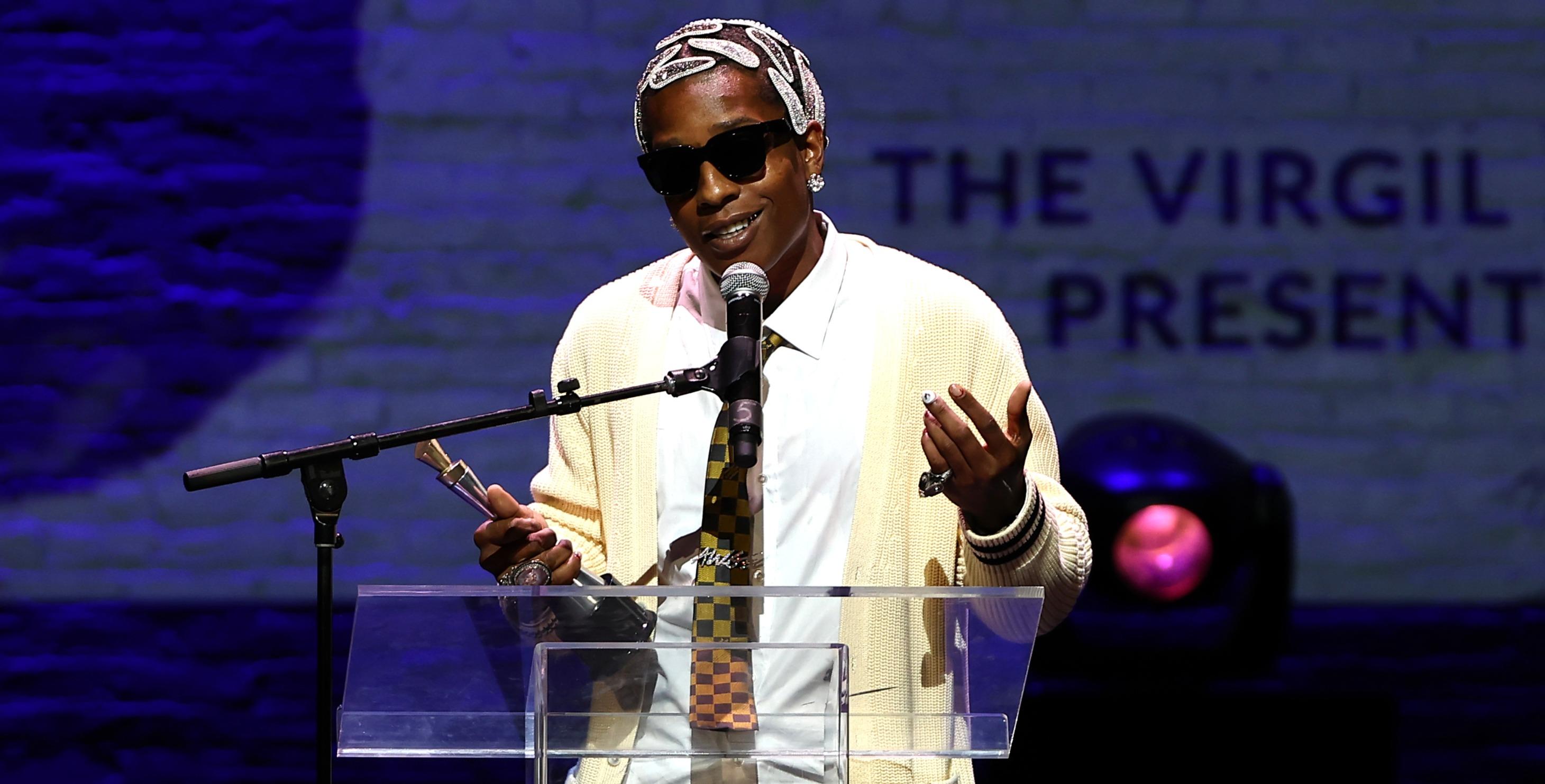 In July 2020, A$AP Rocky requested a temporary restraining order against a fan who was allegedly stalking him for two years, TMZ reports. Rocky claimed that a fan, named Micaela Jimenez, showed up at his Los Angeles home more than once and even vandalized his car. The court documents suggest that Micaela was "relentless" in her pursuit of the rapper and even broke into his home on one occasion.