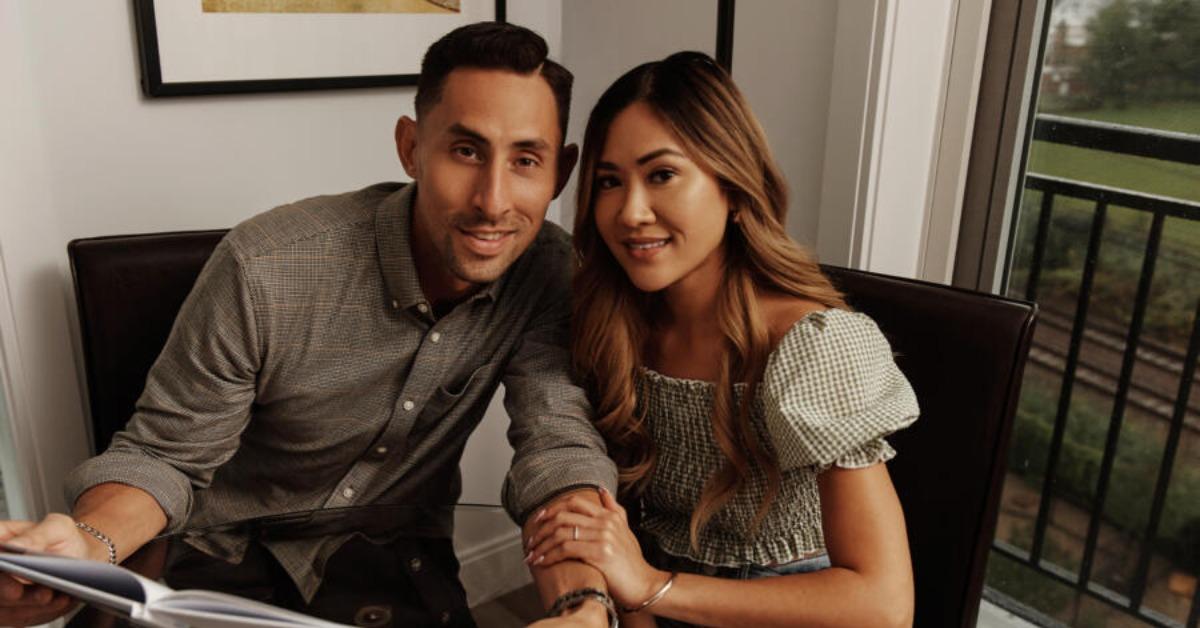 Steve Wants Noi to Be an Adventure Seeker Like Him on 'MAFS' (EXCLUSIVE CLIP)
Noi and Steve have a different outlook when it comes to trying new things on 'Married at First Sight,' but Noi is still falling in love. So, does Steve love Noi back?
Sometimes, the strongest couples on Married at First Sight are those who the experts believe are opposite enough that their personalities will play well off each other. That could be the case with Steve and Noi, but he still hasn't told her he loves her. Noi already said she's falling in love, and in an exclusive clip ahead of the Feb. 9, 2022 episode, Steve and Noi get closer while out on an adventure together.
Article continues below advertisement
It's clear that Steve's outing is meant to show Noi a small piece of his world and the kinds of activities he likes to do — but it's a bit much for Noi, since she is much less of a risk-taker than him.
The hope for fans is that they'll both rub off on each other, but first, Steve needs to figure out whether he feels as strongly for Noi as she does for him.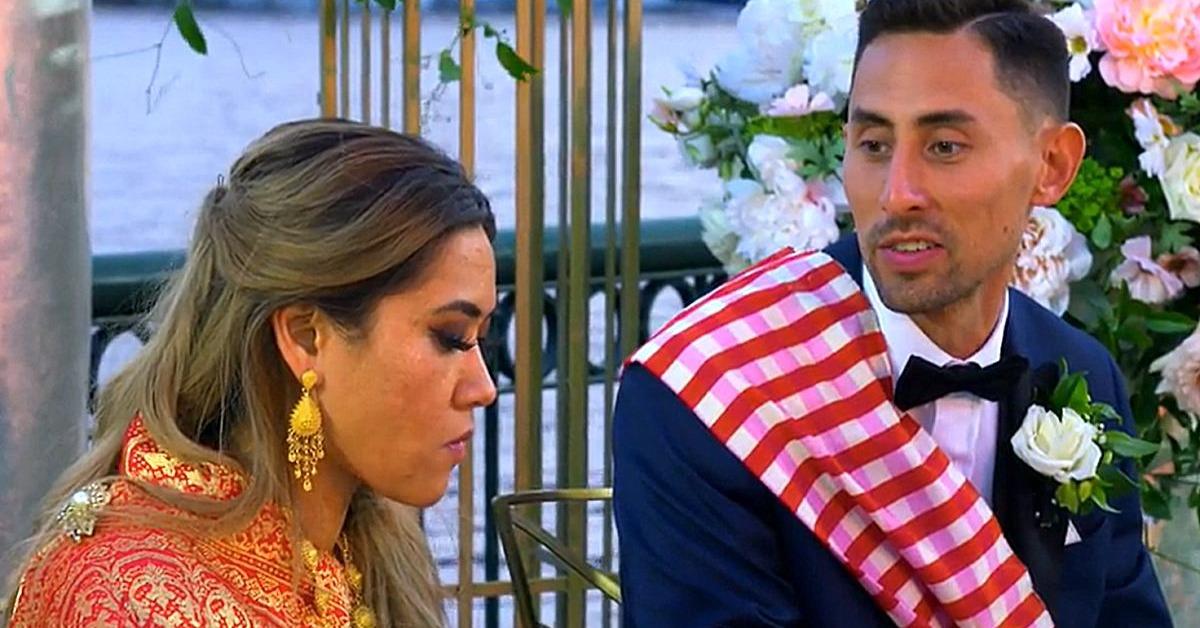 Article continues below advertisement
Does Steve love Noi on 'Married at First Sight'?
Steve hasn't said "I love you" to Noi yet, and so far, it's a small point of contention between them. In the trailer for Season 14, however, Steve does tell Noi he's falling in love with her. On a show where it's hard to find a couple who says the "L-word" and means it, that's a huge deal.
In the clip, Steve voices his concerns about Noi being unable to acclimate to his wanderlust lifestyle.
The clip shows the couple walking to a secluded mini waterfall and pond in the middle of the jungle to swim together. Steve decides to help Noi learn to float on her back, even though she's pretty hesitant to do it.
"I'm excited that we're diving head-first into an adventure, but it's a little disappointing that she's a bit nervous about the situation," Steve says.
Article continues below advertisement
In the clip, Steve also tells producers, "In an ideal world, I'd like to go on all types of adventures with my wife. I like to explore landscapes [and] national parks, so it'd be great to have someone be excited to do those types of things."
Noi isn't exactly that kind of person, but clearly, she's making an effort.
Article continues below advertisement
Steve encourages Noi to try things out of her comfort zone.
Their moment is spoiled when a fish bites Steve's toe and he yelps, which causes him to lose his grip on Noi, and she cries out too. However, instead of letting the incident dampen their spirits, they laugh it off together and Steve tells Noi, "You did good," before he kisses her.
Maybe this is the moment when Steve realizes he's falling for her. It certainly seems like there's legitimate potential for them.
Article continues below advertisement
"My head is all over the place, I'm super anxious, but at the same time, [Steve] makes me feel safe and secure with him," Noi tells producers in the clip. "He would do anything, I think, to make me feel safe and loved."
Even though Noi is a lot less inclined to travel the world at the drop of a hat to seek thrills and adventures, she seems willing to dip her toes into new things for Steve, and he appears to be willing to give her wiggle room when she's unsure about some activities.
Could they be the best match of the season? Right now, it seems possible.
Watch Married at First Sight on Wednesdays at 8 p.m. EST on Lifetime.