Tammy Slaton Is Tired of Her Family Meddling in Her Relationships
Tammy Slaton has a new boyfriend in Season 3 of '1000-lb Sisters,' but could she be engaged now after filming ended? Things seem serious.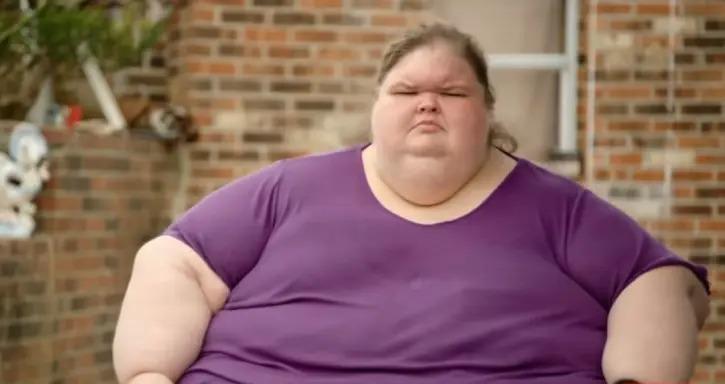 Spoiler alert: This article contains spoilers for those who aren't caught up with 1000-lb Sisters Season 3.
While Tammy Slaton might have asked for meddling when she agreed to allow cameras to film her for a reality show, she has had enough of her family butting into her dating life. Even if she benefits from it in the long run.
Article continues below advertisement
Her sister Amy Slaton and their brother Chris Combs looked out for Tammy in Season 2 when her boyfriend set her back in her weight loss journey because he preferred that she remain overweight.
And now that her siblings think she's engaged, Tammy has more to deal with. In the Nov. 29, 2021, episode of 1000-lb Sisters, Chris flat-out asks Tammy if she's engaged to her new boyfriend.
He hasn't been officially introduced on the show yet, but Tammy is seeing someone new this season and things seem pretty serious. And it would be pretty wild if Tammy had plans to marry a guy whose social media handle is "BBW King."
Article continues below advertisement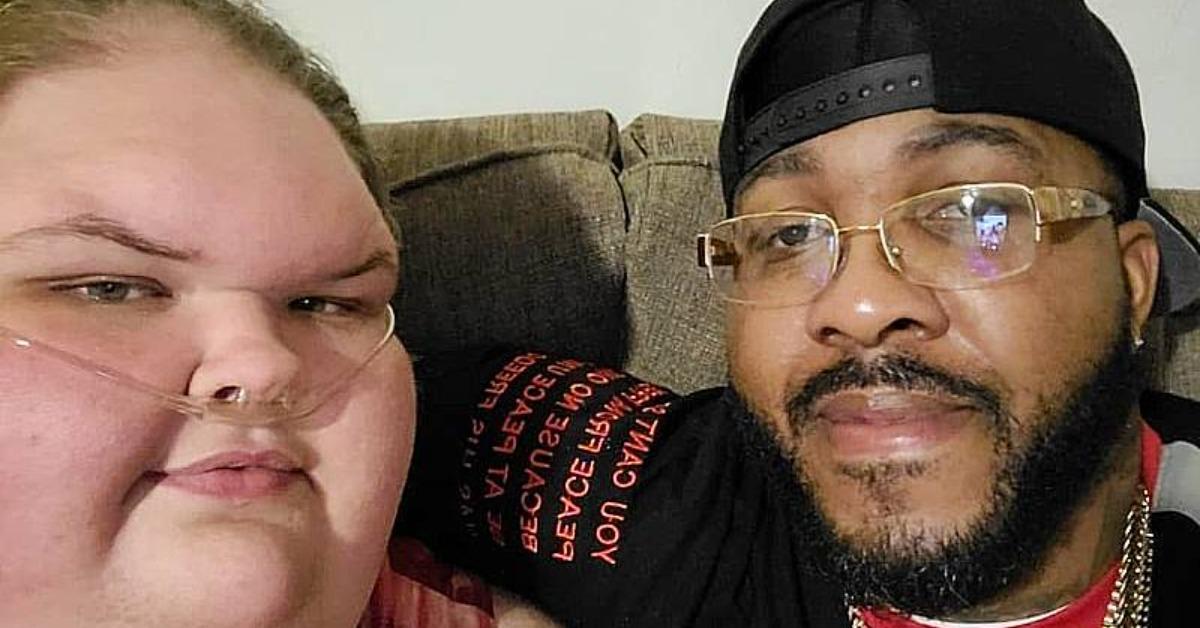 Is Tammy Slaton engaged?
When Chris asks Tammy if she's engaged, she skirts the question a little bit before she finally says she isn't. But the reason Chris asks her about an engagement is because of her and her new boyfriend's social media posts with captions that include engagement rings.
For now, it doesn't look like Tammy actually plans to marry the guy. But things are serious.
Article continues below advertisement
Tammy even says in the same episode that her boyfriend (whose real name is Phillip Redmond, by the way) slept over. Viewers don't actually see Tammy and Phillip together on 1000-lb Sisters, but Tammy says in the episode that she's happy with her new guy. However, she's also tired of her family sticking their noses in her relationships.
Article continues below advertisement
Even though Tammy isn't engaged, she doesn't have any intention of dropping her boyfriend because of the way he feels about her weight. As his Instagram and TikTok username suggests, Phillip is into women who weigh several hundred pounds. And Chris feels this is a danger to Tammy's potential weight loss.
The goal is for Tammy to eventually lose enough weight so that she can qualify for bariatric surgery and lead a healthier lifestyle. But Chris feels the "BBW King" could ruin all of that, and Tammy doesn't want to hear it.
Article continues below advertisement
Tammy's ex-boyfriend Jerry Sykes caused some red flags too.
Tammy's now ex-boyfriend Jerry Sykes was met with some of the same cynicism in Season 2. He treated Tammy to meals that Chris and Amy tried to help her resist for the sake of her weight and her health.
But Jerry continuously aided her in cheating on her diet. Eventually, Tammy and Jerry broke up. And although Tammy knows she's better off now, that relationship was another one in which Tammy's family got involved.
There's a chance that Tammy could stay with Phillip longer just to spite her brother and sister. She's certainly tired of all of the meddling. And it's possible that Chris and Amy could inadvertently push Tammy away and further into Phillip's arms.
For now, though, let's be glad there is no wedding on the horizon.
Watch 1000-lb Sisters on Mondays at 10 p.m. EST on TLC.