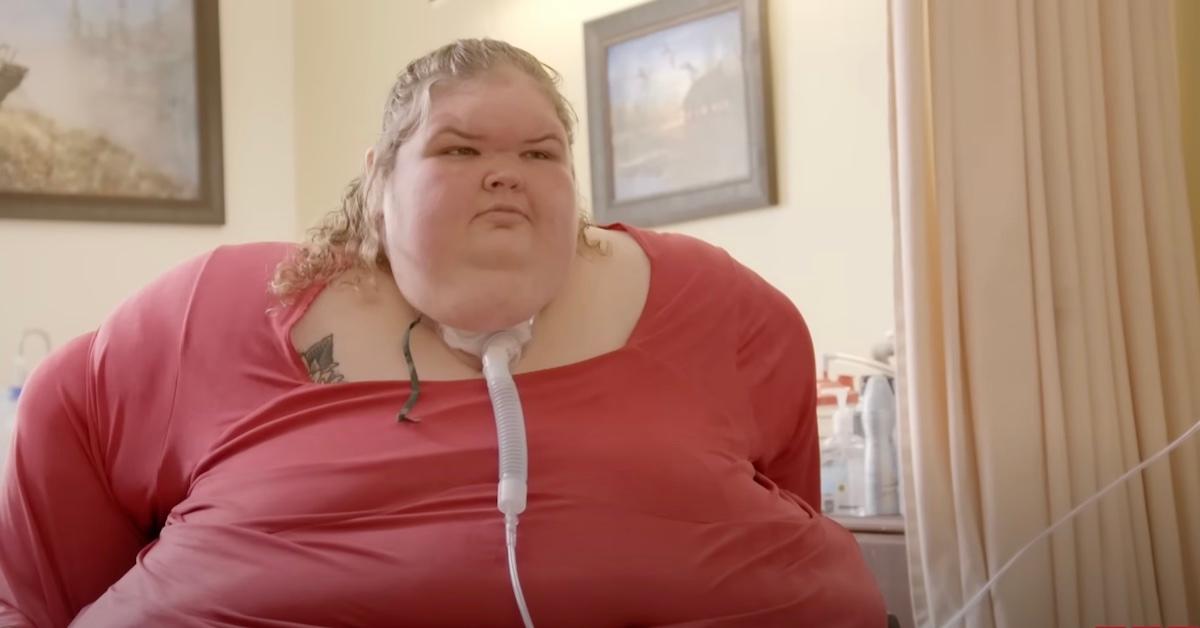 Is Tammy Slaton Pregnant? Her Siblings Suspect a Shotgun Wedding on '1000-lb Sisters'
Is Tammy Slaton pregnant? The '1000-lb Sisters' star married Caleb Willingham in 2022, and fans of TLC series wonder if they plan to have kids.
There have been plenty of major life changes for Amy and Tammy Slaton on Season 4 of TLC's 1000-lb Sisters — but news of Tammy's sudden engagement topped them all. After dating Caleb Willingham for three weeks, Tammy said yes to his surprise proposal at the rehab center.
Article continues below advertisement
Viewers understood why Tammy's family was shocked and skeptical about the speed at which their relationship was progressing. And pretty much everyone was wondering: Is it possible that Tammy could be pregnant? Let's take a closer look at the situation.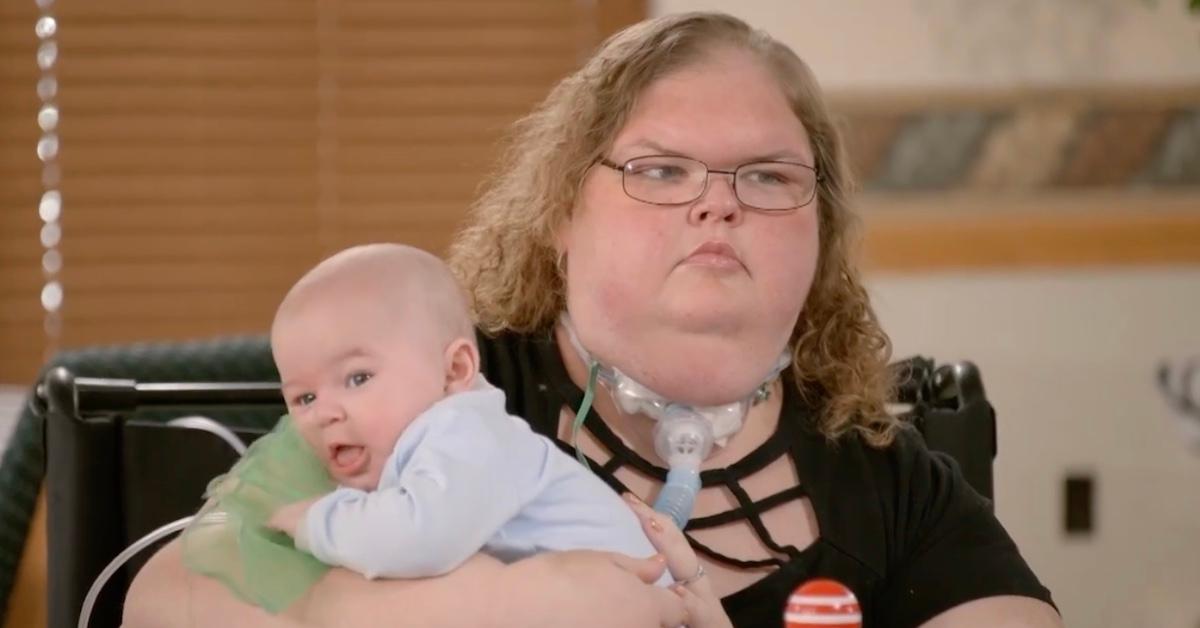 Article continues below advertisement
Tammy Slaton's siblings wondered if she was pregnant in the '1000-lb Sisters' Season 4 finale.
Those who have been tuning into 1000-lb Sisters Season 4 know that Tammy finally qualified for weight-loss surgery while in rehab and then continued to shed even more pounds afterward. However, she did gain one thing at the facility — a boyfriend!
"I know it's only been three weeks but I've never felt this way about anybody," Tammy said on Episode 8, right after Caleb proposed to her. "The last two relationships, I was never this happy."
"Gonna get married — we're gonna have a couple of kids, hopefully," Caleb said. "Life's gonna be great."
That's when Tammy clarified, "Life already is great." (Awwww.)
Caleb and Tammy's whirlwind relationship shocked not only viewers but also her family. And when she revealed that she was engaged, the Slaton siblings all speculated: Is Tammy pregnant?
Article continues below advertisement
In a sneak peek at Season 4, Episode 10, Tammy's brother and sisters addressed the elephant in the room. "So I'm going to ask the question that all four of us is dying to really want to know," Misty said.
Amy chimed in with, "Are you pregnant? Shotgun wedding?" to which Amanda agreed, "Well, I mean it is awful sudden."
Tammy set the record straight: "Nobody's having a shotgun wedding."
Article continues below advertisement
"The heck? Tammy said to the camera. "I ain't pregnant ... This is crazy. I can't believe my family thinks I'm getting married."
She went on to clarify that she and Caleb simply wanted their friends at rehab to be able to attend their wedding — which is why things were moving so quickly.
Article continues below advertisement
Ultimately, Tammy and Caleb were married on Nov. 18, 2022. They exchanged vows at Windsor Lane Rehabilitation Center in Gibsonburg, Ohio, People reported.
Is Tammy Slaton pregnant now, after Season 4 of '1000-lb Sisters'?
As of writing, Tammy and Caleb have not shared any news suggesting that she is pregnant. If this changes, we'll be sure to let you know!
Catch new episodes of 1000-lb Sisters on Tuesdays at 9 p.m. EST on TLC and Discovery Plus.