Amy Halterman and Tammy Slaton's Sister Amanda Has a Last Name That We Didn't Expect
TLC's 1000-Lb Sisters follows the lives of sisters Amy Halterman and Tammy Slaton, who together tip the scales at over 1,000 pounds. Both in their 30s, the pair works together to lose weight as they each run the risk of losing their mobility and becoming bedbound. While Amy has made significant strides in her weight loss journey (and even fulfilled her dream of becoming a mom!), Tammy has been falling behind.
Ultimately, it's been affecting her relationship with her family.
Article continues below advertisement
In Season 2, viewers met the ladies' extremely supportive half-brother Chris Combs, who quickly became a significant part of the show. However, Amy and Tammy also have two half-sisters. In Season 3, their sister Amanda is introduced into the mix, and fans are hopeful that she may be able to help Tammy get back on track in terms of weight loss.
Keep scrolling for everything we know about Amy and Tammy's sister Amanda.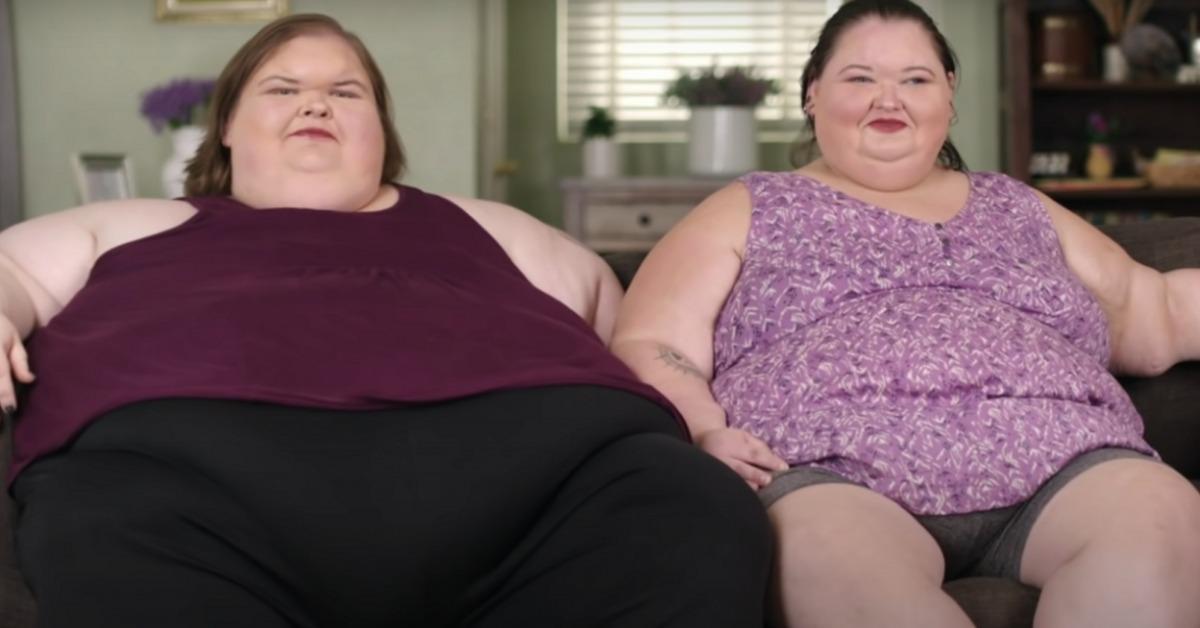 Article continues below advertisement
Who is Tammy and Amy's sister Amanda?
"My sister Amanda has no filter. Sometimes she is a little bit rough," Amy says during a confessional in the Season 3 trailer.
The clip then shows the siblings during a family vacation. While sharing a meal together, a fight breaks out between Tammy and Amanda, and it becomes clear that they do not always see eye to eye.
In fact, they get into a screaming match. While it's unclear what exactly incited this drama, it ain't pretty.
Article continues below advertisement
So, will Amanda finally put Tammy in her place?
As you may recall, Amy has not been too pleased with Tammy's most recent decisions, which include leaving rehab and re-connecting with her ex-boyfriend Phillip. However, Amy isn't the type of person to challenge or pick a fight with her sister.
But after seeing Amanda and Tammy quarrel in the trailer, users were hopeful that the more-vocal Amanda might be able to actually help Tammy resume her weight loss journey.
Article continues below advertisement
"I CANNOT wait to see the new sister Amanda come on the show and put Tammy in her d--m place," one user wrote on Reddit. Other fans seemed to agree that Amanda does have the potential to help Tammy change her mindset.
However, not everyone was as optimistic. One user wrote: "It's not like Amanda is a brand new person in her life," which suggested that if Amanda did have that type of power over Tammy, she would have helped her already.
One more thing: Amanda's last name is Halterman.
When Season 3 wrapped, Grant Gibbs, who is talent associate producer of 1000-Lb Sisters, posted a few behind-the-scenes photos to Instagram. In one of the photos he shared, he tagged Amanda. Strangely enough, if you click on her profile, you might notice something interesting — she goes by Amanda Halterman.
Article continues below advertisement
As a refresher, Halterman is the same last name that Amy inherited after marrying her husband Michael. That being said, fans are trying to figure whether Amy and Amanda married men from the same family. "I think they're married to brothers," one user wrote on a discussion thread on Reddit.
Article continues below advertisement
Could this be true? While this theory has not been proven, it is definitely something to think about.
In the meantime, you can 1000-Lb Sisters Mondays at 10 p.m. EST on TLC.