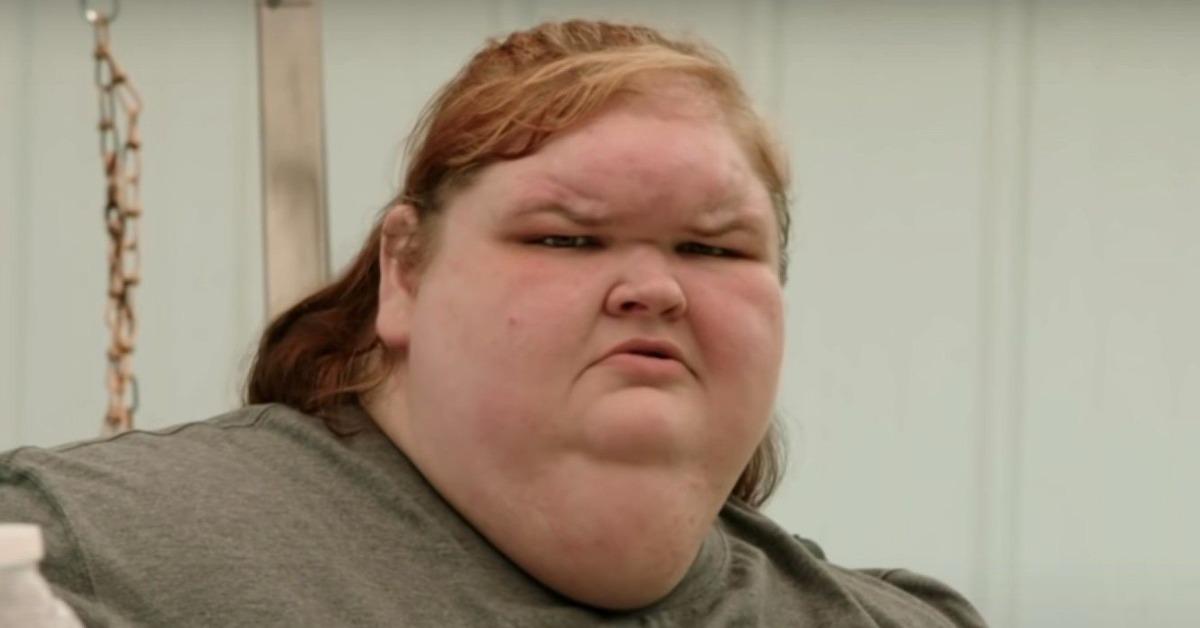 What Happened to Tammy Slaton's Forehead? It Has a Noticeable Bulge
Fans of 1000-lb Sisters have always noticed how Tammy Slaton and her sister Amy Slaton's foreheads differ. Despite both women dealing with similar obesity struggles, Tammy has always had a bulge in her forehead, which often fluctuates in size, while Amy has not.
But why does Tammy's forehead have such a distinct look? Some viewers still aren't sure why, and Tammy hasn't said much on the topic.
Article continues below advertisement
So, what happened to Tammy Slaton's forehead on '1000-lb Sisters'?
The lump on Tammy's forehead isn't anything new. But because it often changes in size, it's something that has viewers asking questions more often than not. Tammy has had the lump in her forehead for years, though.
When the sisters share childhood photos on 1000-lb Sisters, you can see a similar bulge in Tammy's forehead as a teenager too. According to Tammy's doctor, it has something to do with her frequent weight gain.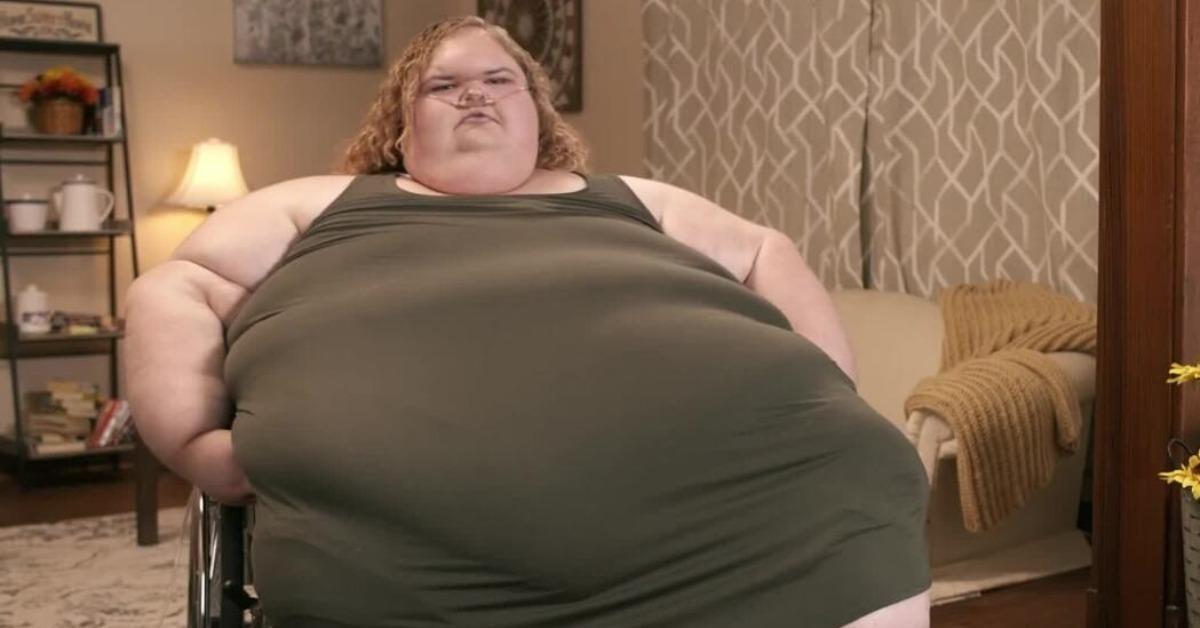 Article continues below advertisement
When Tammy visited a doctor on the show and asked about the lump, she was informed that it's a fat pocket. Her doctor told her that as she loses weight and then gains some back, the lump will fluctuate in size.
So far, that seems to have rung true.
As Amy explained of her sister in an early episode of the series, "She just got so much fat on her body, it [came] out her forehead."
Amy also explained in the episode that she and Tammy learned at the appointment that Tammy's body had run out of places in which to store fat. So her body began to store fat in her forehead.
In Season 3, the lump in Tammy's forehead is still there. But it's something many viewers have gotten used to, even if they have questions about it.
Article continues below advertisement
Tammy's weight has caused a number of health issues for her.
Not only has Tammy's weight caused the fat deposit in her forehead and subsequent lump, but it has led to other ailments. Tammy is now hooked up to oxygen, seemingly around the clock, and she often refuses to walk because it puts so much strain on her body to do so.
Tammy also once had a blood clot in her lungs, which led to pneumonia. Her health issues are certainly ongoing despite her occasional attempts at losing weight to get healthy.
Article continues below advertisement
Obesity seems to run in the Slaton family on '1000-lb Sisters,' but so does bariatric surgery.
Tammy and Amy continue to struggle with their weight on 1000-lb Sisters. Amy did undergo bariatric surgery in Season 1, however, while Tammy has not yet qualified for weight loss surgery. Their older brother, Chis Combs, had surgery in Season 3. And their sister, Amanda, also had bariatric surgery years ago.
It stands to reason that Tammy is next in line to have surgery herself, but her siblings often worry about her health and how much she actually wants to lose weight in order to get the surgery. It's an unending battle for them all.
Watch 1000-lb Sisters on Mondays at 10 p.m. EST on TLC.