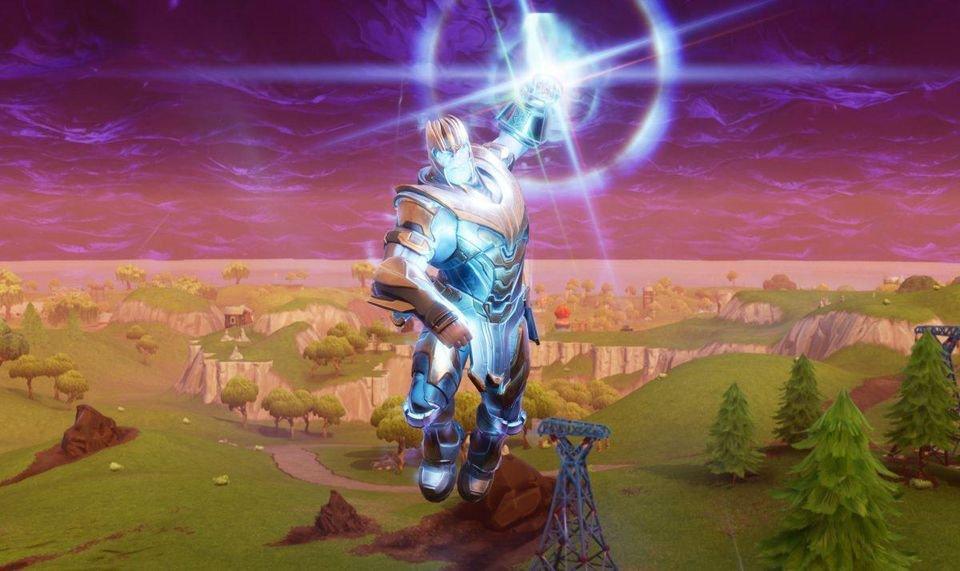 Thanos Is Making a Return to 'Fortnite' With the Thanos Cup
It's been three years since the Marvel villain first made an appearance in Fortnite — and it seems like he's returned. The popular online battle royale game is bringing Thanos back to the title in a new way so players will be able to even play as the legendary villain himself (again).
Thanos first appeared in the franchise three years ago, and competitors who played as him were overpowered, making him a tricky yet enticing option for players.
Article continues below advertisement
Epic Games teased the return of Thanos on Twitter on June 18, tweeting the villains' iconic line from Avengers: Endgame: "He is inevitable," with six colored emojis (each color correlating with an infinity stone).
Now, players will have the opportunity to don the limited edition skin again and join battle royale matches as Thanos in this new event.
Here's everything you need to know about Thanos' return to Fortnite — and how to get his swag early.

Article continues below advertisement
Thanos is coming to the Item Shop in 'Fortnite.'
The popular villain will be making another appearance in the game in the Item Shop. Players will be able to purchase a Thanos skin starting at 8 p.m. on June 26. This version of Thanos is modeled off the MCU version of the villain instead of the comic book version, wearing the same armor he wore in Endgame (as well as the Infinity Gauntlet Back Bling with all of the Infinity Stones).
It's unclear just how long these items will be available in the Item Shop, so it's best to get it as soon as you can because this collaboration will only be around for a limited time.
The return of Thanos comes as Fortnite finishes its Batman crossover. This isn't the first time Marvel superheroes have appeared in the game — and it likely won't be the last.
Article continues below advertisement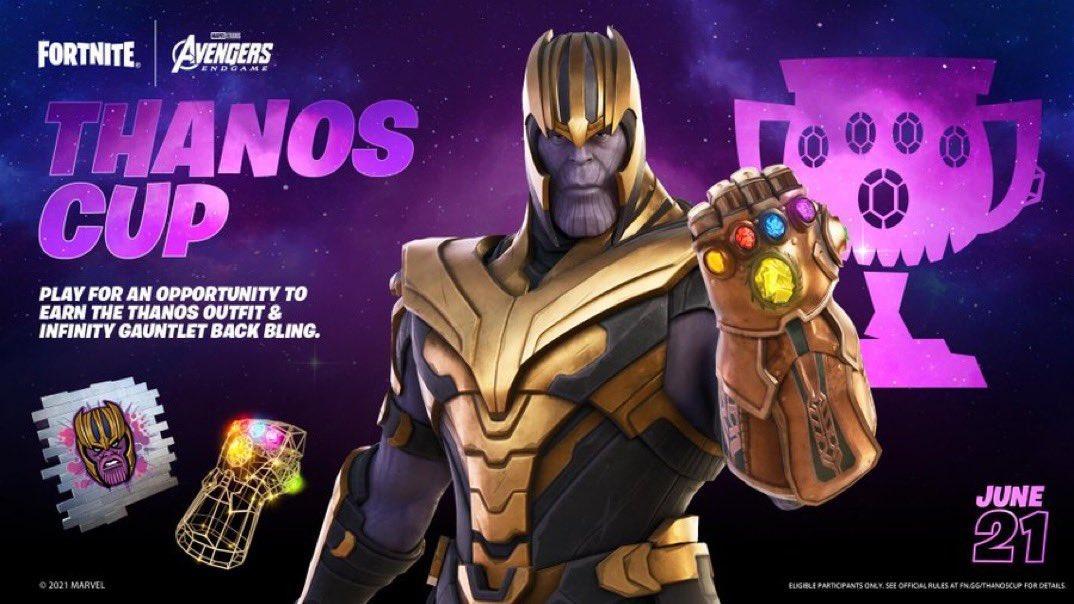 Here's how to earn the Thanos outfit early.
If you're impatient and don't want to wait until June 26 to buy the Thanos outfit (we don't blame you), all players will have the option to compete in the Thanos Cup for it.
Starting on June 21, players will have the opportunity to compete in the competition to win the outfit. To enter, you and your Duos partner will need to finish at most 10 matches in three hours, earning as many points as possible in these matches.
Article continues below advertisement
The teams who manage to score the most points during these 10 matches will receive both the Thanos outfit and the Back Bling for free. These rewards are dished out based on what region you're competing in, so it's best to start honing your skills now ahead of the competition.
Before competing, check the company's official rules to make sure your account qualifies.
Even the most inexperienced players can earn something during this competition. Anyone who scores eight points total will receive a Thanos Watch, meaning you'll get a reward for just participating.
Be sure to get this limited edition outfit before it leaves the game again.