Discover Your Life's Potential With Apple TV Plus's 'The Big Door Prize' — Is it Based on a Book?
Is the high-concept dramedy 'The Big Door Prize' based on a book? The series centers on a mysterious machine that promises to reveal your life's potential.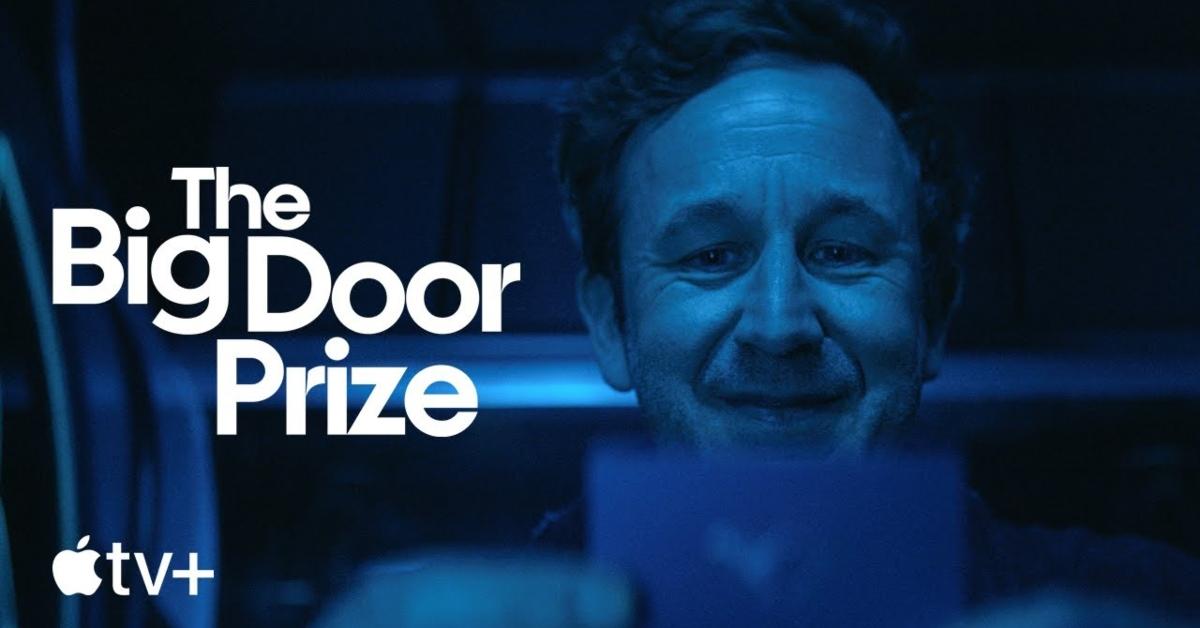 Figuring out what we want to do and who we want to be is a taxing lifelong journey. But what if our life's potential was at our fingertips? What if — for the mere price of a quarter — we could unveil the reason we were put on Earth? In David West Read's Apple TV Plus series The Big Door Prize, residents of a small town are suddenly inspired to take the road less traveled when a mysterious machine materializes inside a general store. The "Morpho" machine promises to reveal each person's true potential, spitting out personal cards with labels like "healer" and "superstar."
Article continues below advertisement
It isn't long before motivated residents start changing their jobs, relationships, and beliefs, hoping to pursue their destinies. Whether the mystifying appliance produces magic or randomized claptrap, it's waking people up.
Starring Chris O'Dowd (Bridesmaids), Djouliet Amara (Bloody Hell), Josh Segarra (Scream VI), Gabrielle Dennis (A Black Lady Sketch Show), and Damon Gupton (The Player), among others, The Big Door Prize premiered on March 29, 2023.
With such an eye-opening, imaginative premise, it's easy to wonder if The Big Door Prize is based on a book (isn't everything these days?). Let's discuss the hopeful dramedy's origins.
Article continues below advertisement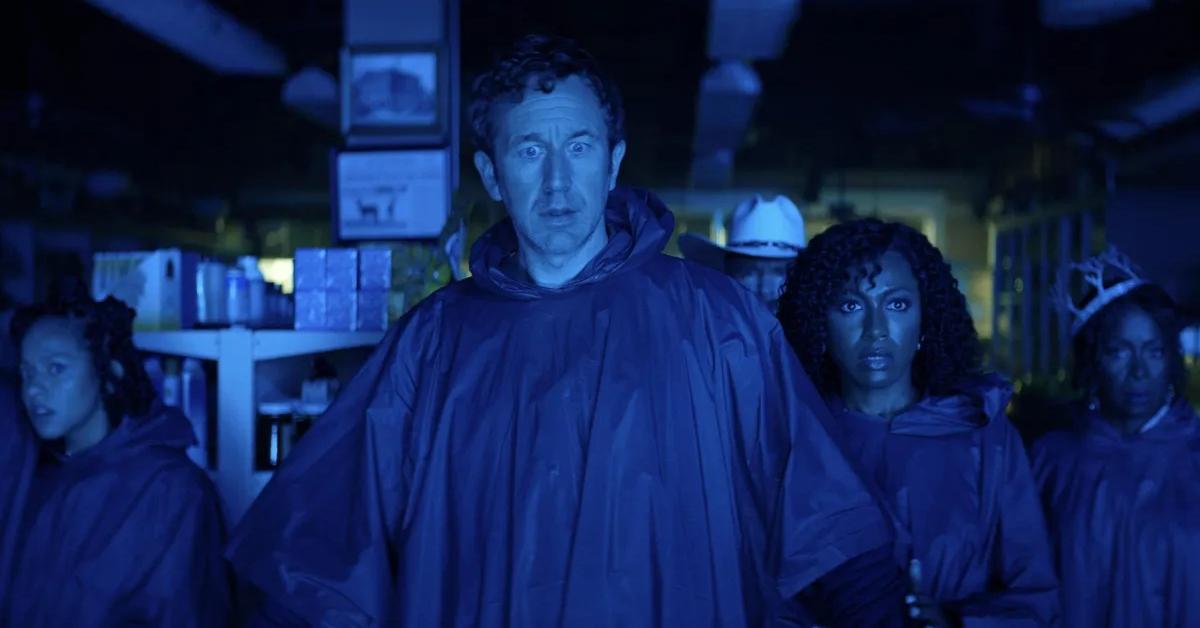 Is Apple TV Plus's 'The Big Door Prize' based on a book?
The 10-episode series is based on the 2020 book of the same name by New York Times bestselling author M.O. Walsh.
The novel's synopsis reads as follows:
"What would you do if you knew your life's potential? That's the question facing the residents of Deerfield, Louisiana, when the DNAMIX machine appears in their local grocery store. It's nothing to look at, really — it resembles a plain photo booth. But its promise is amazing: With just a quick swab of your cheek and two dollars, the device claims to use the science of DNA to tell you your life's potential."
Article continues below advertisement
The book's seemingly content protagonists, Douglas and Cherilyn Hubbard, suddenly realize that there's more to life. What is true happiness, anyway? Along with the consequences and rewards of staying true to oneself, that is what The Big Door Prize sets out to investigate.
Also the author of Pat Conroy Southern Book Prize-winning novel My Sunshine Away, M.O. Walsh's writing has been featured in The New York Times, The Guardian, Oxford American, The Southern Review, and Best New American Voices, per Penguin Random House.
According to his bio, the University of Mississippi grad is currently the director of the Creative Writing Workshop at the University of New Orleans.
Article continues below advertisement
M.O. Walsh's heartfelt book entered the life of Emmy winner David West Read — known for writing and executive-producing the hit sitcom Schitt's Creek — at a transformative time.
"A friend gave this book to me in February [2020], thinking it might be up my alley," David told Slash Film. Just one month later, everything changed.
Article continues below advertisement
"This book about what happens when you hit a pause button on life and actually stop and think about where you are, and where you thought you might be, and where you could still be ... it feels like, before the pandemic and in general in life, we were all hurtling forward without having a moment to stop and think and reassess," he shared.
"And then suddenly we were all stopped and thinking and reassessing. And so I just thought it was really interesting jumping off place for a series and the prescient nature of the book was really interesting to me."
Article continues below advertisement
Though much of the series stays true to the book, David West Read chose to alter the source material a bit. He avoided setting the series in a small Louisiana town, for example, as "there are political ramifications to setting it in one specific part of America."
"I like the idea of this town being a bit of a bubble that could be any town, so that our themes could be more universal," he explained.
Additionally, Dusty's midlife crisis was given a makeover.
"I really enjoy things that are just slightly left of center. So for Dusty's midlife crisis, instead of a convertible and an electric guitar, it's a scooter and a theremin."
Specifically, the theremin (an electronic musical instrument invented in 1920) is intended to be a metaphor for Dusty's aimless journey.
"You don't really know how it works. You can't really see it working, but when you use it, you're reaching your hand into an unknown space and making contact with something, with electromagnetic waves. And there's a kind of magic and mystery to that musical instrument that feels like it underscores the experience of the town," he continued.
Experience the high-concept wonder of The Big Door Prize on Apple TV Plus. The first three episodes are currently streaming.