The Cape and Pistol Society Is No Joke in 'The Righteous Gemstones' — Are They Real?
Is the Cape and Pistol Society real in 'The Righteous Gemstones'? The mysterious organization in Season 3 doesn't take kindly to Eli and his cusses.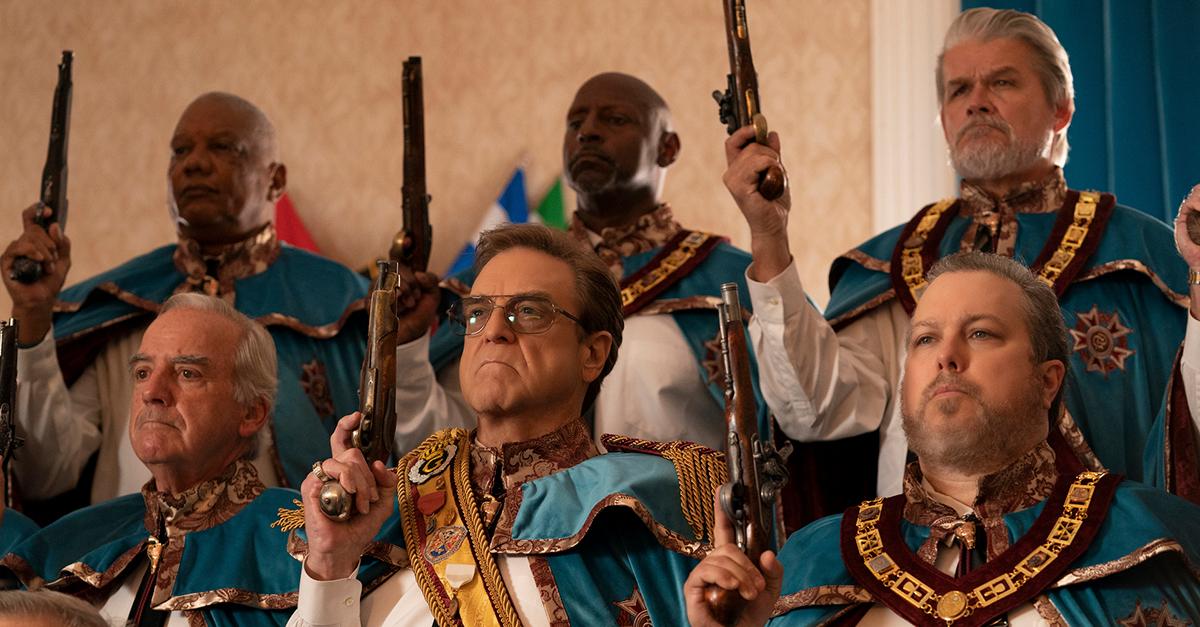 The irreverent Christian family doesn't pull any punches in Season 3 of The Righteous Gemstones. The series follows the overly-wealthy Gemstone family of megachurch pastors as they navigate scandal after scandal while trying to preach the Christian faith in a laughably lavish fashion. After patriarch Eli Gemstone (John Goodman) officially retires, he leaves the family business to his three adult children, who all have trouble filling in the hole left behind by their daddy.
Article continues below advertisement
Jesse (Danny McBride) fails to stop his immaturity from interfering with his leadership, Judy (Edi Patterson) struggles to keep the lid on her extramarital affair while on a Christian singing tour, and Kelvin (Adam DeVine) continually attempts to legitimize his youth pastor activities to mixed results.
Meanwhile, Eli attempts to enjoy his retirement while trying (and failing) to steer clear of family drama. Amidst everything, he acts within the Cape and Pistol Society, which is apparently a badge of honor for Evangelical Christians. Is it real?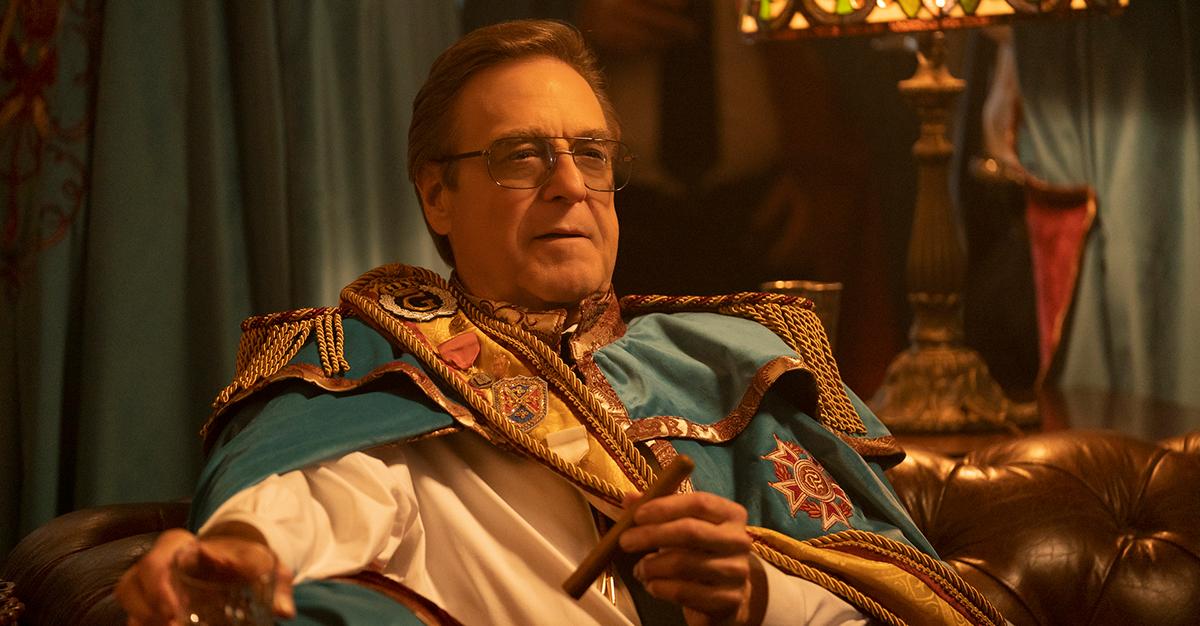 Article continues below advertisement
Is the Cape and Pistol Society real in 'The Righteous Gemstones'?
In one of the very first scenes of Season 3, we see Eli at a formal gathering of the Cape and Pistol Society, already a prominent member among them. The many members are clad with lavish capes and armed with old-fashioned pistols but typically act as a standard club with regular camaraderie among its members.
While the season premiere doesn't do much to explain their presence, we get a deeper look at the mysterious organization and its strange customs.
As he practices his moves for his own induction ceremony, Jesse describes the Society as an organization of "the most elite ministers and pastors" in evangelical Christianity. He even boasts that he is being sworn in at an age far younger than his own father when he first joined the Society.
As soon as Jesse is inducted into the Society, however, it isn't long before he stirs up trouble with his crassness.
Article continues below advertisement
He speaks to Eli and the other members using curse words, which is highly forbidden within the Society's chambers. This is exacerbated by his unfriendly interaction with a rival megachurch family in one of the Simkins siblings. The Society is quick to reprimand him with a "White Slap" punishment that practically plays out like a scene from Squid Game with creepy masks and an even creepier children's choir.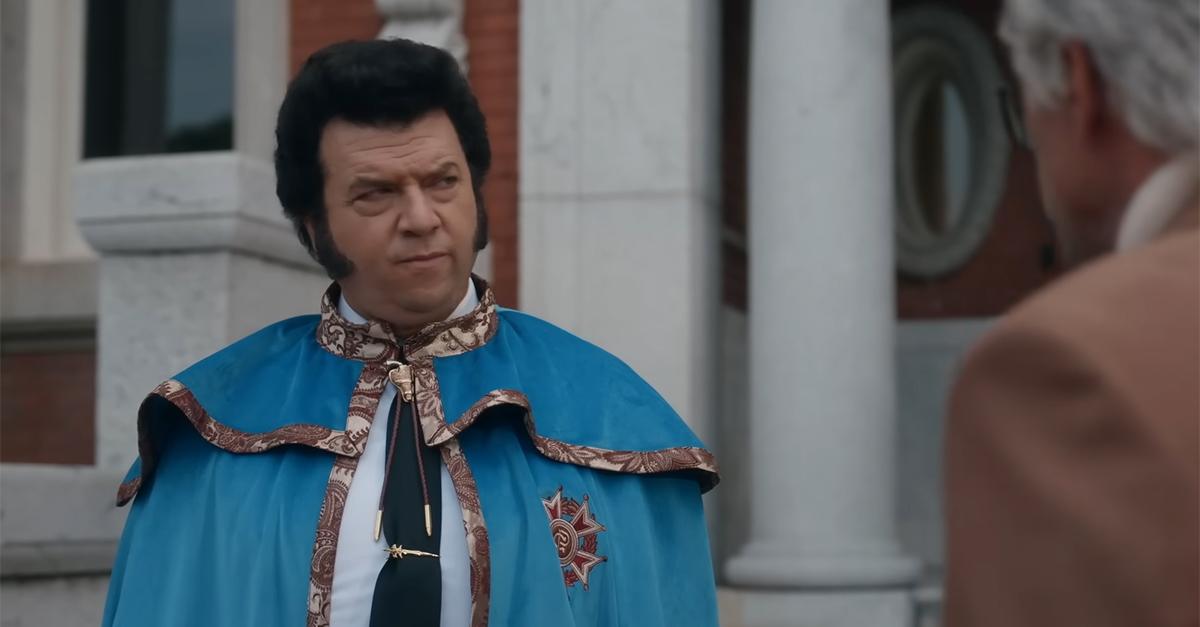 Article continues below advertisement
Here's the good news. The Cape and Pistols Society isn't real. As far as Christian churches and secret societies go, there doesn't seem to be one overtly dedicated to gun-toting pastors and slapping ceremonies.
Now for the bad news. There are some troubling statistics that ground the Society in some form of truth. According to a study conducted by PRRI, White Christians (especially evangelical Protestants) are more likely to own guns than other religious groups.
Even if the organization itself isn't real, they are inadvertently based on some truly scary facts.
New episodes of The Righteous Gemstones premiere every Sunday at 10 p.m. EST on HBO.