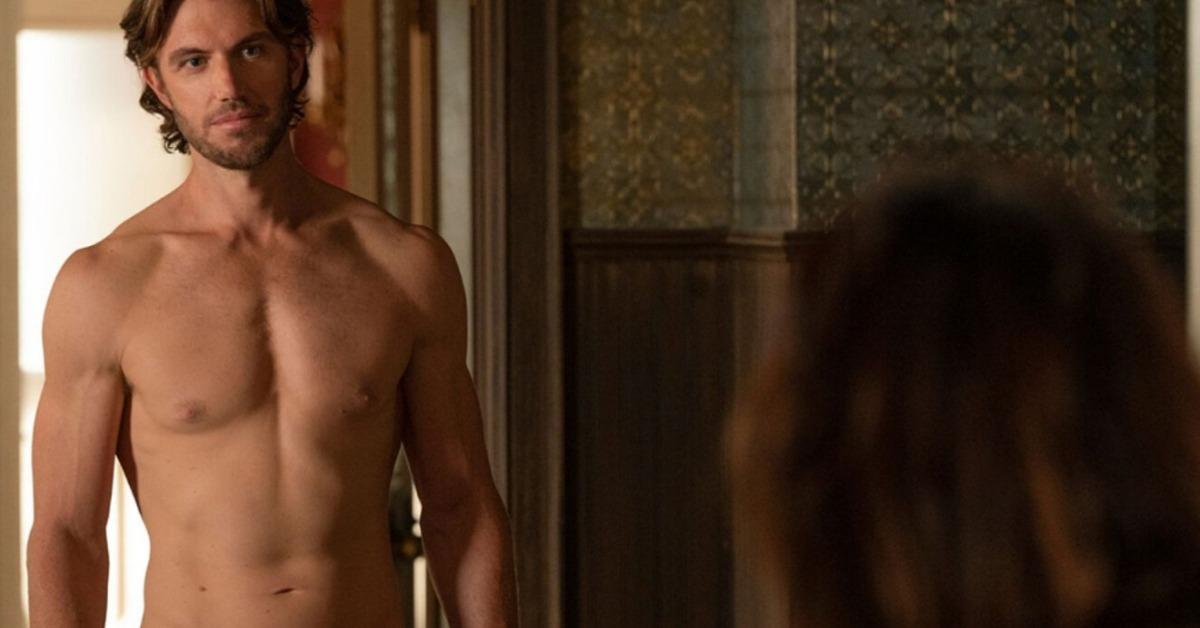 Are the Penises in 'Sex Life' Real or Prosthetic? Inside the Show's Steamy Scenes
Season 1 of Sex/Life premiered on Netflix in 2021 to rave reviews and reactions to the, ahem, spicy scenes. One scene in the third episode had fans all wondering the same thing — is the penis real in Sex/Life? The scene in question involves actor Adam Demos, who plays Brad, in a shower scene at the gym.
In season 2, viewers see Devon (played by Jonathan Sadowski) pumping up his penis following an accident that has left him with a new member, and it raised the same question: is that penis real?
Article continues below advertisement
When the season 1 episode initially dropped on the streaming platform, viewers had lots of questions and many were surprised at the addition of male full-frontal nudity in a Netflix show.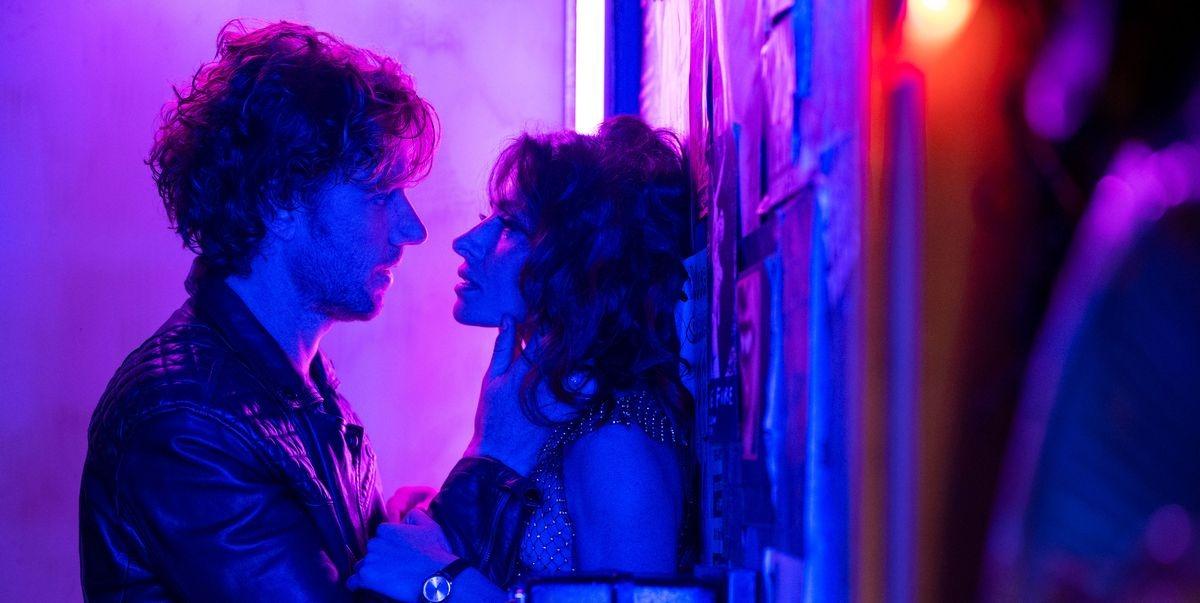 Article continues below advertisement
Is the penis real in 'Sex/Life' Season 1?
In Episode 3, Adam Demos's Brad and Mike Vogel's Cooper are both in a communal shower at the gym. When Cooper gets a look at Brad's penis, he's none too pleased since Brad is also Cooper's wife's ex. And he's so displeased because the guy's penis is pretty large. So large, in fact, that when the episode originally dropped, viewers were sure it was prosthetic.
In July 2021, Sex/Life showrunner Stacy Rukeyser told Collider that, at the 19:50 mark in that episode, you aren't just seeing the illusion of a very well-endowed actor.
"That's not a body double," she told the outlet. "I mean, people usually ask, 'is it real or is it a prosthetic?'"
Article continues below advertisement
She added, "I can tell you what Adam Demos says about it, which is, 'a gentleman never tells.' So, we are leaving that up to the viewer's imagination."
However, Newsweek reported that a member of the show's prosthetics team confirmed a prosthetic was used in that particular scene. So if that's true, then it appears viewers may finally have their answer.
Article continues below advertisement
Is that Jonathan's real penis in 'Sex/Life' Season 2?
While on a downward spiral following his split from Billie, Cooper decides to take a boy's night out with Devon...and it ends in disaster.
They do drugs, spend the night with sex workers, and wind up in separate cars while still under the influence. Cooper, who is receiving oral sex while driving, crashes into Devon's car and gets injured (down below).
Article continues below advertisement
Devon undergoes penile surgery, gains an inch in the process, and reveals his prosthetic penis (which he is very proud of) to Cooper. He can pump it up to gain an erection, which he demonstrates.
It has yet to be confirmed whether Jonathan is wearing a prosthetic, but, if Adam was given the luxury to sport a prosthetic, it's likely that Jonathan was too.
How much nudity is there in 'Sex/Life'?
Because Sex/Life is sexually charged and it's about a housewife's exploration of sex and potentially finding it outside of her marriage, there is a fair bit of nudity in the show. Typically, it's the female form.
But, as we see with Episode 3, the nudity doesn't end there. Sarah told Collider it's not about gratuitous nudity, however, but instead meant to add to the story.
Article continues below advertisement
She also shared with the outlet that viewers tend to see the male body a bit longer on Sex/Life because for the main character, Billie, "that's her gaze, that's her experience of it."
Watch Sex/Life on Netflix.