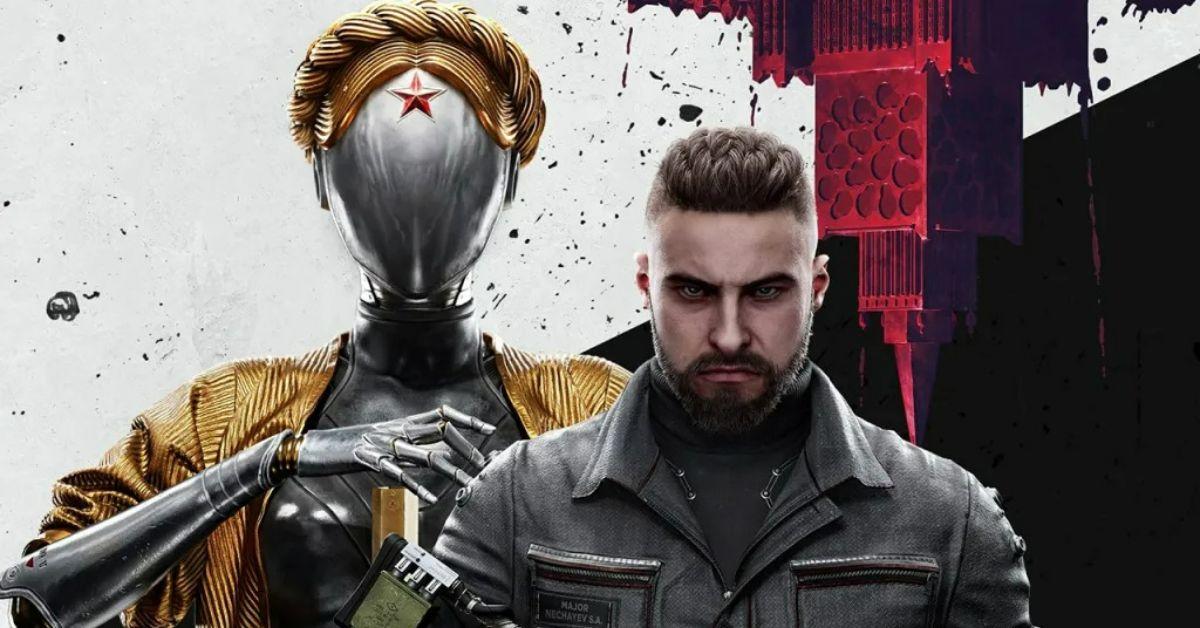 No, 'Atomic Heart' Probably Won't Include a Six-Hour Sex Scene
As we inch closer to the Atomic Heart release date of Feb. 21, buzz for the game seems to be hitting a crescendo. From an appearance by Jensen Ackles to more speculation about its Russian ties, everything about Atomic Heart is under the magnifying glass. And since Valentine's Day falls exactly one week ahead of the game's launch, it makes sense that rumors of a six-hour sex scene in Atomic Heart have been added into the mix.
Article continues below advertisement
Is there a sex scene in Atomic Heart, or is this all just a hoax? Thankfully, developer Mundfish has chimed in on the issue – here's everything we know about Atomic Heart and its rumored sex scene.
Is there a sex scene in 'Atomic Heart'?
While Atomic Heart will feature some wild gameplay, it most likely doesn't include a six-hour sex scene. The unbelievable rumors seem to have originated from a single image, which shows two characters in the game holding hands, provides a sentence about the supposed sex cutscene, and features the IGN logo at the bottom. However, no one seems to be able to locate the original article in which the image appears, leading most fans to believe it's a fake.
Article continues below advertisement
According to the (likely) fake image, Atomic Heart would include a six-hour sex cutscene between "the main character and the mechanical ballerina twin." The ballerina twin has garnered an intriguing amount of interest, thanks to some provocative gameplay videos, and there's still the possibility that sex scenes will play a role in the final product. But for now, it seems like the six-hour sex scene is a fake.
Article continues below advertisement
Mundfish appears to be enjoying the tease, as the company's official Twitter account actually replied to a fan that asked about sex in Atomic Heart. After going gold, someone asked, "how many hours of sex scenes will it contain now?" Here's how Mundfish replied:
Atomic Heart carries a Mature rating, and included with that rating is the Nudity tag. However, it doesn't carry some other ESRB tags typically associated with sex scenes, such as the Strong Sexual Content tag found in Grand Theft Auto V or even the standard Sexual Content tag found in Mass Effect: Legendary Edition. Of course, there's still a chance that sex scenes will appear in the game, but Mundfish won't give fans a definite answer until the game launches later this month.