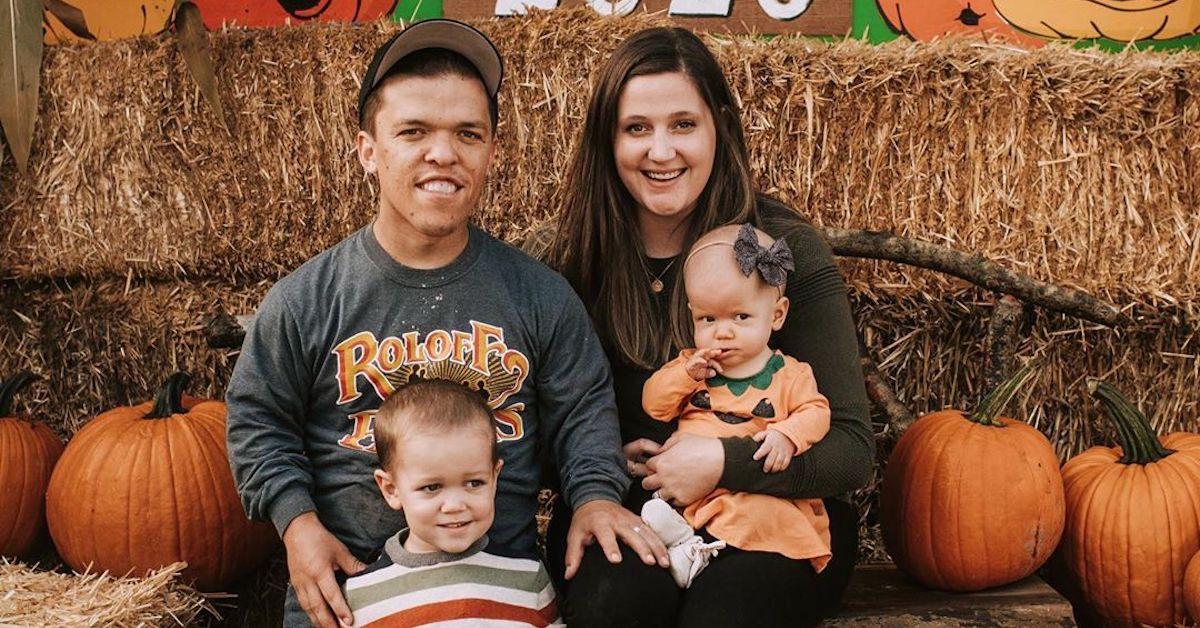 Is Tori Roloff Having Another Baby? The 'LPBW' Star Definitely Wants More Kids
By Michelle Stein

Oct. 6 2020, Updated 3:09 p.m. ET
With Jeremy, Molly, and Jacob no longer appearing on Little People, Big World, the only one of Matt and Amy Roloff's kids left on the TLC series is Zach and his wife, Tori Roloff. (Which is why the show's storylines heavily feature the couple and their two young children.) Zach and Tori's youngest child, Lilah, is coming up on her first birthday — so naturally, viewers have been curious whether Tori will be having another baby in the near future.
Article continues below advertisement
Is Tori Roloff having another baby?
Considering neither Zach nor Tori has made any official pregnancy announcements, it's probably safe to assume that The Little People, Big World stars are not currently expecting another baby. Then again, Tori could technically be pregnant and it might just be too early for her to feel comfortable with sharing the baby news yet.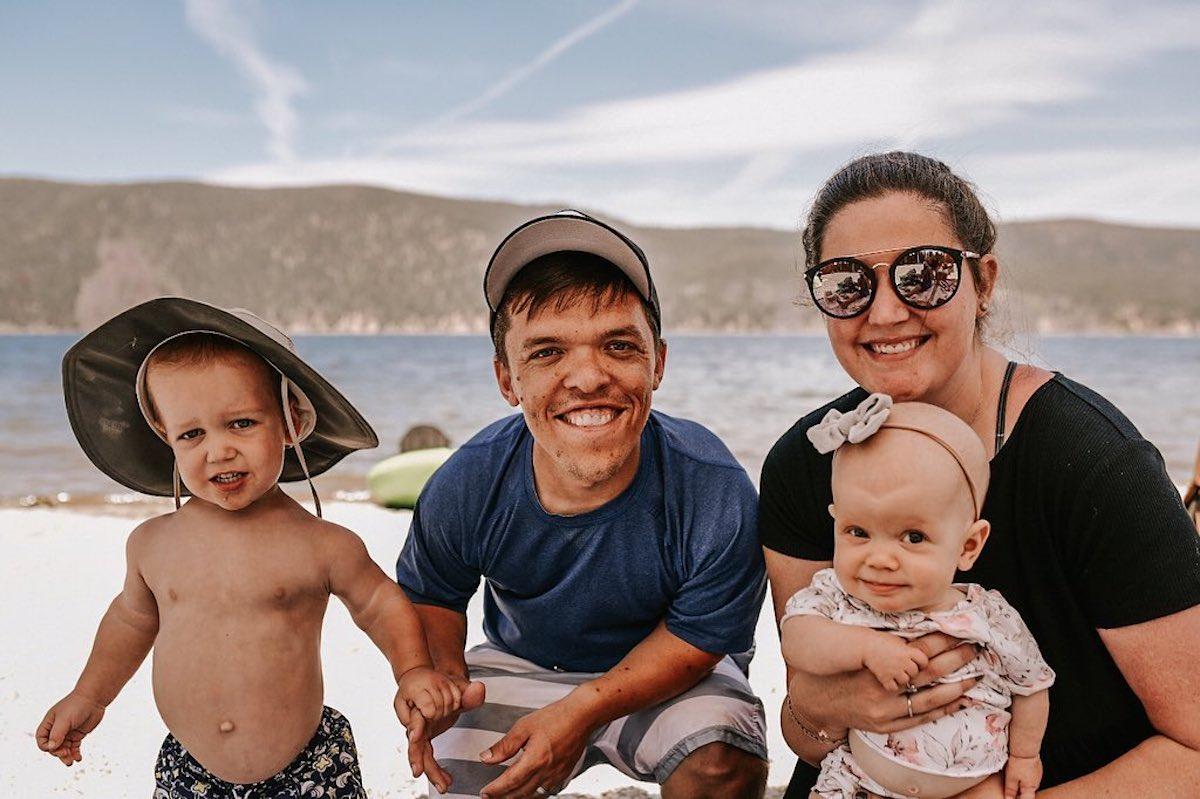 Article continues below advertisement
Tori didn't announce she was expecting baby No. 2, Lilah — who was born in November 2019 — until that May. This would have been right after the first trimester, when many couples feel it's safe to reveal a pregnancy because the chance of miscarriage drops significantly.
Likewise, Jackson was born in May 2017, and they had announced that pregnancy in November 2016; this is right around the beginning of the second trimester as well.
If Zach and Tori are planning to space out their children fairly evenly, then we wouldn't expect them to be sharing any pregnancy news for at least another year; they revealed baby No. 2 was on the way right around Jackson's second birthday, after all. So we wouldn't get too worked up about the possibility of baby No. 3 until when Lilah is closer to 2 — which would be in November 2021.
Article continues below advertisement
Do Zach and Tori Roloff want more kids?
This branch of the Roloff family has previously addressed the possibility of adding to their brood one day — and the answer is yes! Back in September 2020, Tori answered a question posed by one of her fans via Instagram Stories: Is she interested and willing to add to her family in the future? "One day. Fo sho. God willing," the mom of two replied at the time.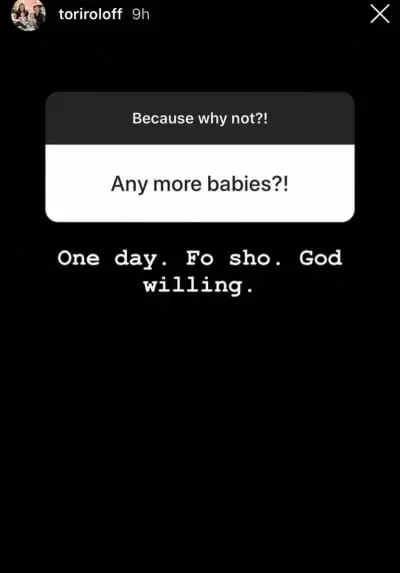 Article continues below advertisement
Several months earlier, in April 2020, Tori had also spoken about the ideal size of her family. "Originally I was like, 'Two kids is my max,'" she told People at the time. "But I can definitely see us having more."
Zach seemed to echo his wife's sentiments. "I could do three or four!" he declared.
Article continues below advertisement
So no, Tori isn't having another baby in the immediate future — at least as far as she and Zach have publicly disclosed. But anything could happen. (Who knows? Perhaps a "quarantine baby" is already in the works.) And there's always the possibility that Molly, Jacob, or Jeremy could be the next among the Roloff siblings to welcome a little one.
It looks like LPBW fans will just have to keep watching and following Zach and Tori via social media to know for sure. Catch Little People, Big World at 9 p.m EST. on Tuesdays on TLC.