New Leaks Indicate 'Transformers' Is Coming to 'Fortnite' — but Are the Rumors True?
The internet is abuzz with rumors about 'Transformers' coming to 'Fortnite'. Here's what we know about the potential collaboration.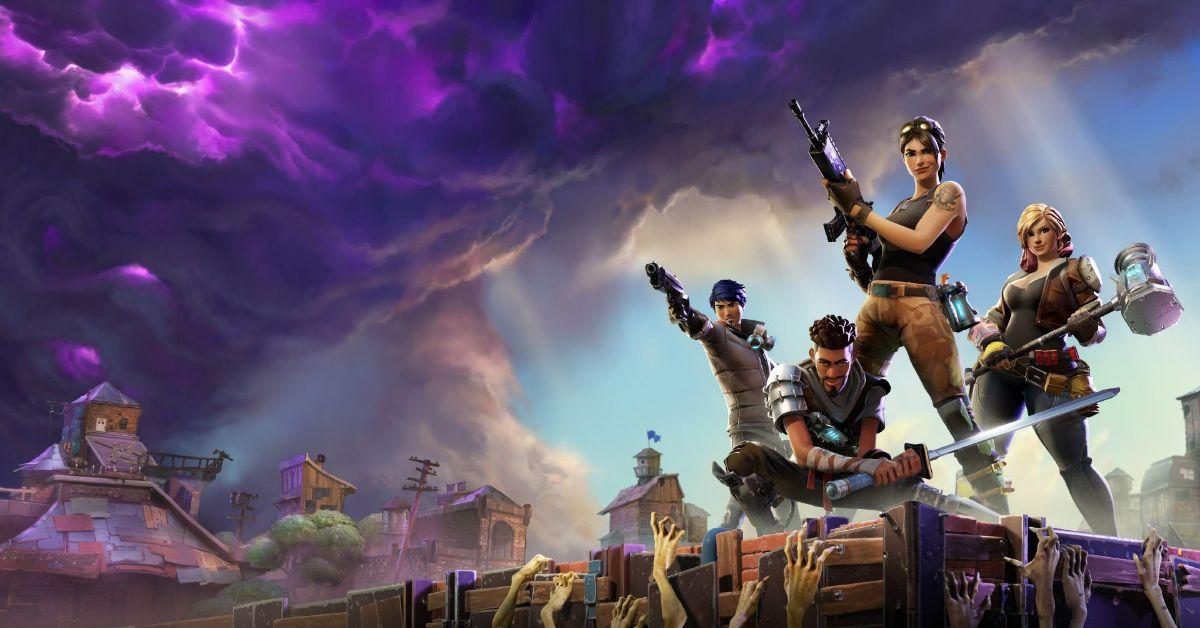 Epic Games loves to bring new collaborations to Fortnite, and it looks like one of the biggest yet may be happening next season. According to a new set of leaked information, Transformers might be coming to Fortnite in Chapter 4 Season 3.
But is Transformers coming to Fortnite, or is the latest leak just wishful thinking? Here's everything we know about the next Fortnite season, along with all confirmed details regarding a Transformers collaboration.
Article continues below advertisement
Is 'Transformers' coming to 'Fortnite'?
Epic Games is yet to announce a Transformers crossover in Fortnite. However, a leaked Fortnite loading screen was shared by Shiina, which depicted Optimus Prime running around in a jungle — but even the Fortnite expert is a bit cautious about the image:
Article continues below advertisement
"I do and can not confirm the legitimacy of this, but I have to say something about this leak," wrote Shiina. "A few days ago, an unknown person contacted me. They shared no images at all, but besides other stuff, they described this EXACT image to me."
"Now this image appeared on Reddit, and it matches the description I received PERFECTLY. So either this is actually real, or someone is pulling off a very calculated prank."
These Transformer rumors were reiterated by HypeX on Twitter, who said that a "Fortnite x Transformers collab with an Optimus Prime skin" could be arriving in Season 3.
Article continues below advertisement
Whatever the case, it's best to remain cautiously optimistic about this potential collaboration. Dozens of fake collaborations have been teased over the years, and it's shockingly easy for photoshopped images to pop up on the internet and gain traction.
Article continues below advertisement
Now is the perfect time for a 'Transformers' collaboration in 'Fortnite'.
While the aforementioned image might be a very intricate prank, there's good reason to believe Transformers might be making an appearance in Fortnite. For one, the latest Transformers movie, Rise of the Beasts, hits theaters on June 9 — the same day that Fortnite Season 3 is expected to begin.
Article continues below advertisement
If Season 3 kicks off with another massive live event, this could be an excellent opportunity for Transformers to promote Rise of the Beasts. After all, Fortnite live events are massive spectacles that draw in a massive portion of the player base, making it an easy way to get eyes on the upcoming film.
In other words, partnering with Fortnite would be a perfect marketing opportunity for Transformers.
What else is coming to 'Fortnite' Season 3?
A Transformers collaboration isn't the only thing folks have been speculating about for the upcoming Fortnite season. In fact, there have been leaks about a new Armored Car vehicle, the addition of a Racing Mode, and an updated tropical biome and volcano area.
Unfortunately, Epic Games likely won't reveal many details about Season 3 before the season begins. But if you want to stay up on the latest leaks and rumors, be sure to stay tuned to the official HypeX and Shiina Twitter accounts.