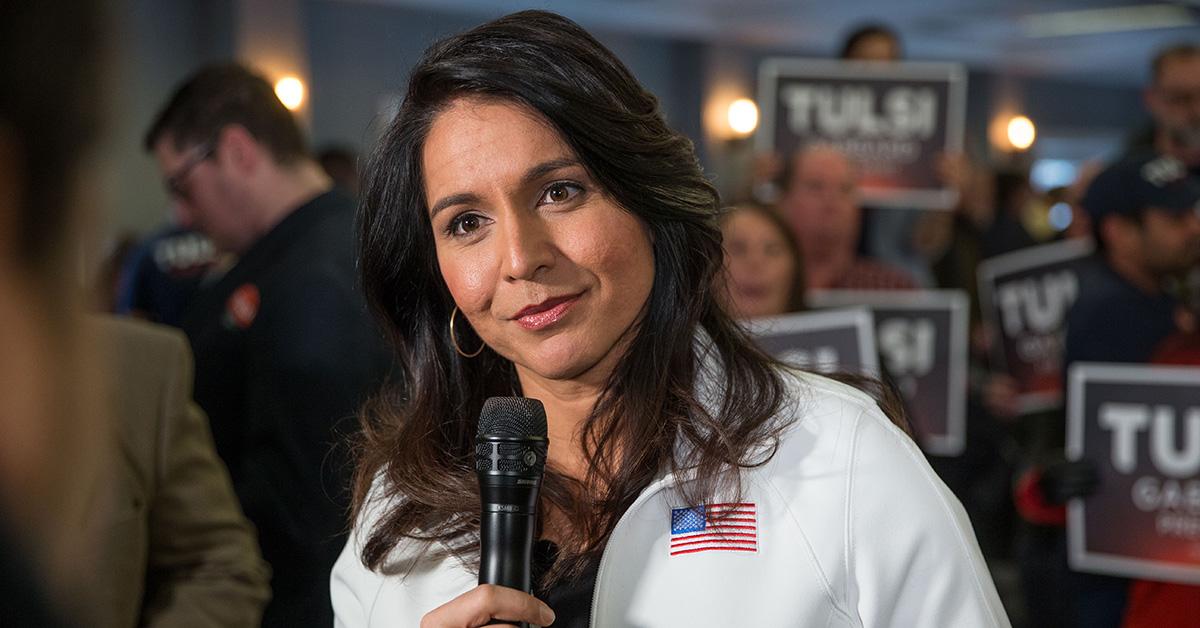 Tulsi Gabbard Has Often Courted Controversy — Is the Politician Married?
Tulsi Gabbard has become a much more conservative voice in recent years, but is the former Democratic politician currently married?
The 2020 Democratic primary for president was a clown car of political figures both large and small, and one of those figures was Tulsi Gabbard. Gabbard never gained much real support, and when she eventually dropped out of the race, she endorsed Joe Biden. In the years since, she's only become a more controversial figure, and many now want to know more about her personal life.
Article continues below advertisement
Is Tulsi Gabbard married?
Gabbard has been married twice. The first time was in 2002, when she married Eduardo Tamayo. In 2003, she joined the Hawaii National Guard and was deployed for a 12-month tour of duty in Iraq. She rose up the ranks of the armed services, but that service apparently put a strain on her marriage; she got divorced in 2006 and cited "the stresses war places on military spouses and families" as the reason for the split.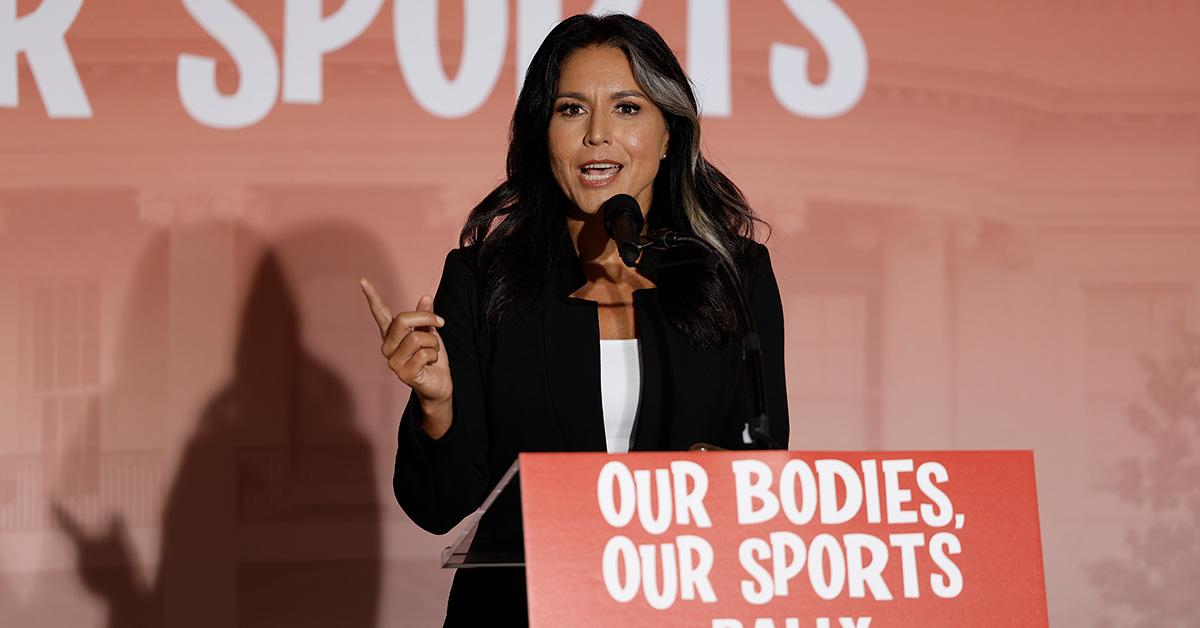 Article continues below advertisement
Almost a decade after her first divorce, Gabbard married again, this time to freelance cinematographer and editor Abraham Williams. Williams was the son of her Honolulu office manager, and Gabbard was already serving in the House of Representatives when the two married. Her prominence would continue to increase in the years leading up to her presidential campaign in 2020.
What is Tulsi Gabbard's ethnicity?
Gabbard is Samoan-American, and she was born on the island of American Samoa. Her family moved to Hawaii shortly after she was born. Gabbard was the first Hindu member of Congress, and she was also the first Samoan-American to be allowed to vote in Congress.
Article continues below advertisement
What is Tulsi Gabbard's political party?
When she was serving in Congress and running for president, Gabbard was doing so as a member of the Democratic Party. Since leaving Congress at the end of her presidential race, though, she's started to veer further and further right, especially when it comes to a wide variety of social issues.
Article continues below advertisement
In 2022, Gabbard was a featured speaker at the Conservative Political Action Conference, and she also has come out in favor of Florida's Parental Rights in Education Act, which is known by its critic as the "Don't Say Gay Law." These issues are obviously deeply divisive, but Gabbard's position on gay marriage has been fairly longstanding. She has long opposed the advancement of civil rights and liberties for the LGBTQ community.
In a lengthy statement posted on social media, Gabbard explained her decision to leave the Democratic Party, essentially because it had become too "woke."
"I can no longer remain in today's Democratic Party that is now under the complete control of an elitist cabal of warmongers driven by cowardly wokeness, who divide us by racializing every issue and stoke anti-white racism [and] actively work to undermine our God-given freedoms," she said.
She also claimed Democrats are "hostile to people of faith and spirituality, demonize the police and protect criminals at the expense of law-abiding Americans, believe in open borders, weaponize the national security state to go after political opponents, and above all, dragging us ever closer to nuclear war."