Is Hanako Greensmith's Violet Leaving 'Chicago Fire' Down Yet Another Paramedic?
'Chicago Fire' fans are worried that Violet might be the next paramedic to quit Firehouse 51, but is Hanako Greensmith really leaving the NBC show?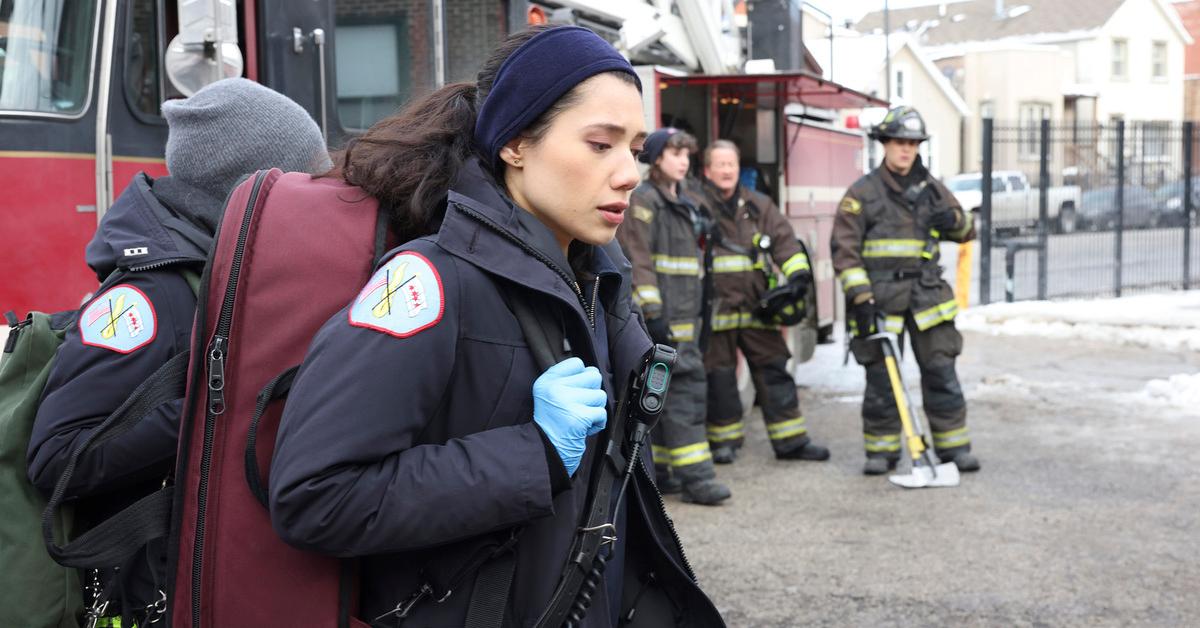 NBC's hit drama Chicago Fire has developed a reputation for changing paramedics. The show has been through three in the last few seasons, so it's completely understandable that fans are watching the current storyline involving Hanako Greensmith's Violet Mikami and freaking out that Violet will be the next one through the revolving door.
Article continues below advertisement
Chicago Fire Season 10 sent Violet's partner Sylvie Brett to Oregon, forcing Violet to work with a new paramedic named Emma (played by recurring guest star Caitlin Carver). However, Violet quickly found out that Emma is very suspect and after her job! Some audience members fear that this Lifetime movie-style story is the show's way of writing out Violet for good.
However, is that actually possible? Read on to find out what we know.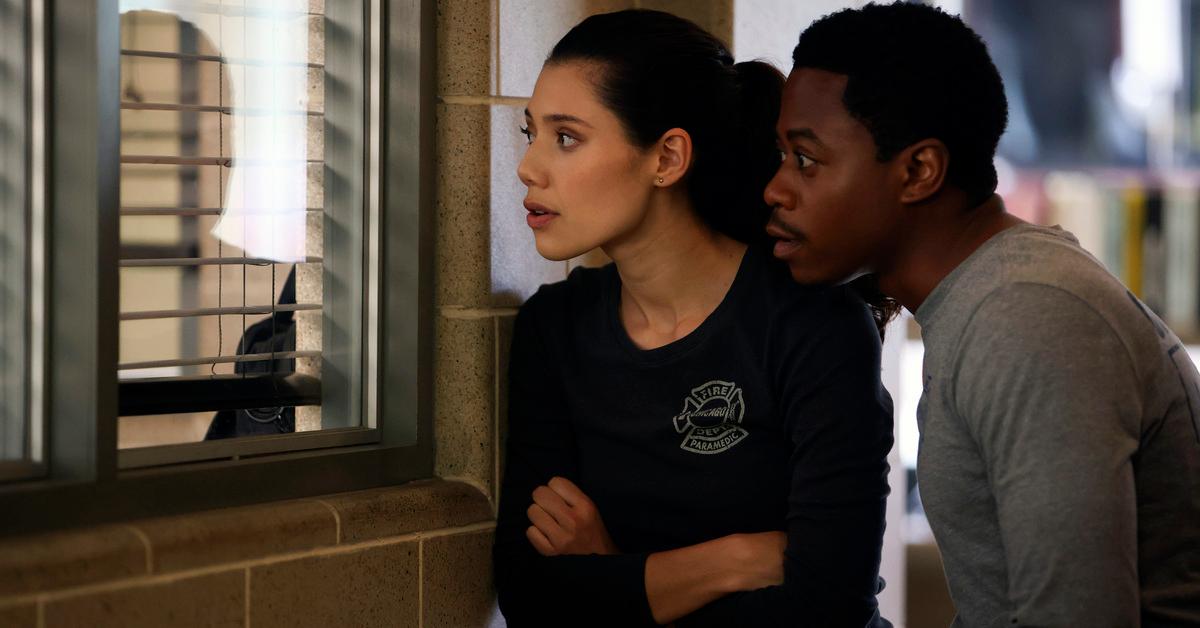 Article continues below advertisement
Is Violet really leaving 'Chicago Fire'?
While Emma has certainly been doing her darnedest to ruin Violet's career (if not her life), Chicago Fire fans can look at what's going on behind the scenes for clues about Violet's future. Neither NBC nor Hanako Greensmith have said anything about her leaving after Season 10, and given how much paramedic turnover the show has had, that's the kind of thing that would likely be publicized in advance.
NBC has released an official description for the May 25 season finale that confirms "Emma's plans to replace Violet come to a shocking end." While nothing is for certain, that shock is probably Violet getting the upper hand on Emma or exposing all of her bad behavior. It would be a pretty anticlimactic storyline if Violet was booted out of Firehouse 51, and the show's already done a similar story when Brett's ex-friend Hope tried to get rid of Stella a few years ago.
Article continues below advertisement
There's still plenty of storyline left for Violet (like who she ends up with), and Hanako Greensmith has proven that she has incredible chemistry not only with Kara Killmer, but as a comedic trio with Alberto Rosende and Daniel Kyri as well. There's no good reason to get rid of her. In fact, losing her would be a detriment to the series.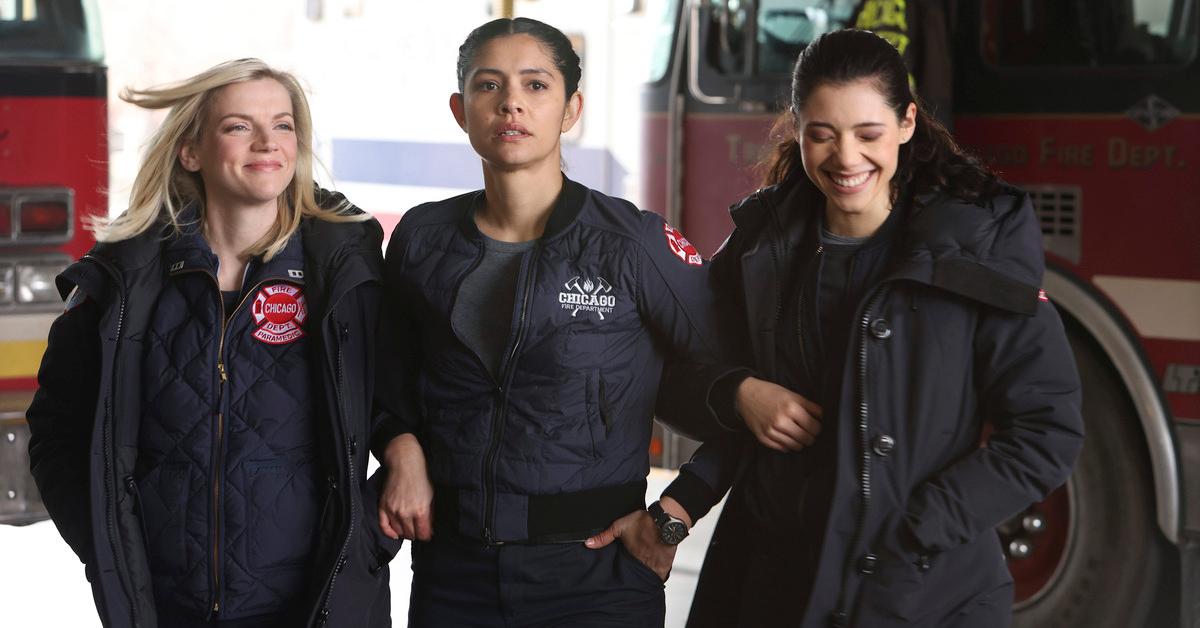 Article continues below advertisement
What will happen to Violet on 'Chicago Fire'?
Emma may not be exposed until the Season 10 finale, but the May 18 episode is also a big one for Violet. In Season 10, Episode 21, entitled "Last Chance," Violet's ex-boyfriend Blake Gallo goes to see her current boyfriend/boss Chief Hawkins to talk about her. That conversation is going to be very, very awkward, and Violet may not be happy about Gallo talking to Hawkins without her knowledge.
Plus, there has to be something that serves as the catalyst for Emma's eventual downfall/whatever will happen in the finale. So, look for Emma to try and make one last big move that either makes things particularly tough for Violet, or gives Violet the evidence needed to finally give her a taste of her own medicine. Violet is the kind of character to go down swinging.
Chicago Fire airs on Wednesdays at 9 p.m. EST on NBC.